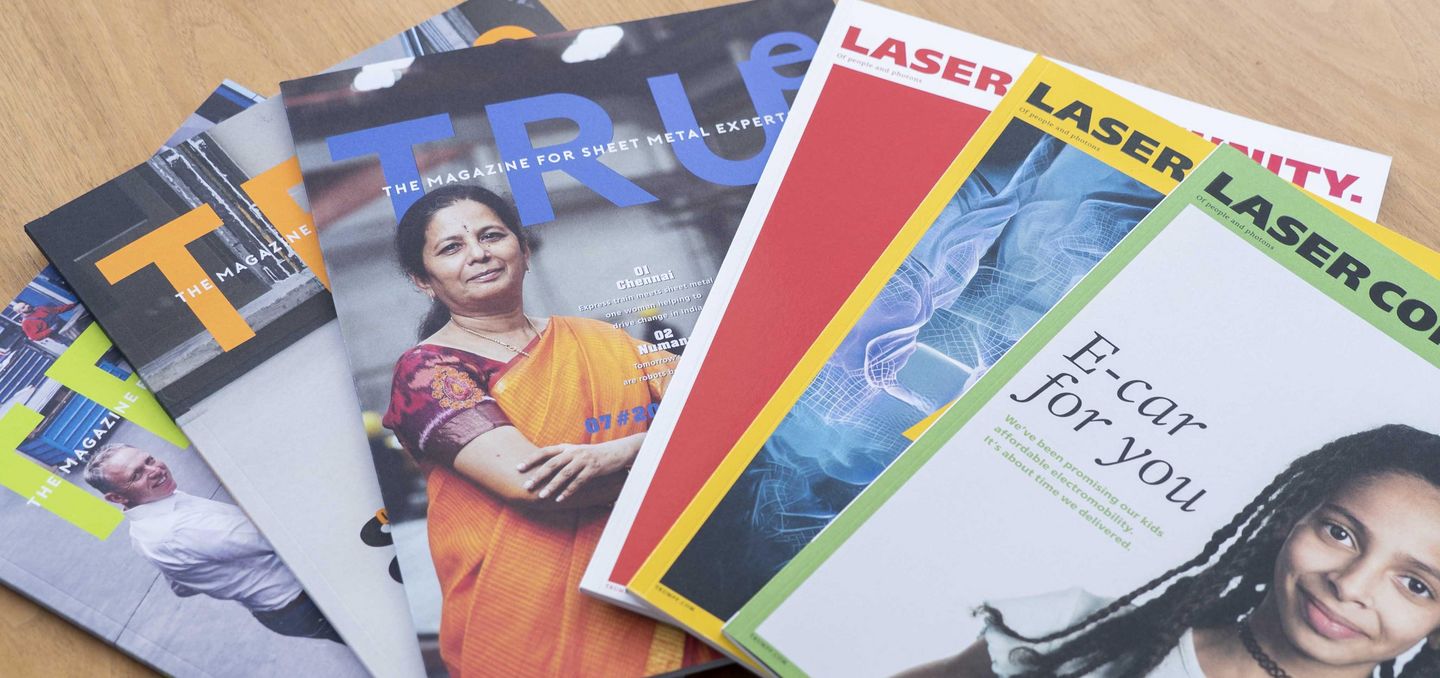 TRUMPF magazine
Keep up to date with the TRUMPF publications! Whether you're looking for the latest trends and new products or would like to read about customer experiences – our magazine is well worth a read. You can subscribe or download it as a PDF free of charge.
True North America #4 Perseverance
…in Georgetown
Julian Attree recognizes the importance of adapting business to meet the needs of customers
…in Bensalem
General Metal Company has persevered through hard times, but continues to have their sight set on the future
…in Farmington
TRUMPF Inc. celebrates 50 years of dedication to its customers in America with a look back on the company's history
…the Future
Taking taxi transportation to new heights
TRUe North America - 03#2018 Ambition
Ambition…
… in Nuevo Leon
Rogelio Cisneros of EZI Metales never lost sight of the vision that has led the way for his daughters to create a vision their own
… in Oakland
A completely new line of equipment emphasizes the goals that Steven Grimes has in mind for Custom Metal Designs
... in Farmington
Driving down customer costs with increased uptime of their machine, is discussed in an interview on Smart Services
… In North America
The TruLaser Center 7030: a high precision laser-cutting machine with the ability to sort and stack laser- cut parts
TRUe North America - 02#2018 Courage
Courage ...
... in Honey Brook
Working 20-hour days pays off in the long-run for Ben Beiler when the entrepreneur fully dedicates himself to his business.

... in Torreon
TEPSA Electrica supplies the Mexican mining Industry with custom electrical enclosures with the help of flexible fabrication equipment.

... in Ditzingen
Laser for joining processes: we explain how the tool can help you move up to a higher standard of quality in sheet-metal processing.

... the future
The Robocop of the working world: What possibilities lie ahead with motorizedrobotics in the workplace?

TRUe North America - 01#2017 Openness
New York
Moving into the future: Keeping mass transit riders secure and connected
California
Training the future: The Metal Fabrication program at Long Beach City College
Chicago
Get connected: Smart Factory open for customers
New Technology
3 D Printing is booming
TRUMPF Express North America

TRUMPF Express North America 01/2017
TRUMPF Express North America 01/2017
Burning hot
Sherwood fans the fire with precision fabrication
Thinking big
Large format laser cutting in Mexico
Hungry for more
Heat and Control grows with efficient manufacturing
Homecoming
Carey Manufacturing competes with its world-class precision
Laser Community – the TRUMPF laser magazine
Laser Community Issue #31
Featuring:
Medical Devices: How lasers are helping medical devices to save lives.
Ultrashort pulse laser: The laser attracts nerds out into the country side.
Nanoparticle: Interview with Professor Stephan Barcikowski about lasers in the chemical industry.
Laser Community Issue 30/2020
Featuring:
Power:

Quantum computer to help with laser cutting. (No kidding!)

Glory:

Happy 60th birthday, laser!

Ahead:

How hollow-core fibers are simplifying production processes with USP lasers.

Laser Community Issue 29/2019
Featuring:
Architecture: Laser technology opens up new possibilities for steel in architecture.
Quantum technology: Are we on the way to transmission of thought? And what does the laser have to do with it?
Mini Laser: VCSEL – How a tiny beam source is opening up huge possibilities in sensor technology.

Laser Community Issue 28/2019
Featuring:
Artificial intelligence: What consequences does AI have for laser material processing? Join us on a journey into the future of the manufacturing industry.
Ultrashort pulse laser: Medical device manufacturer Miethke acquired a marking laser to carry out precision cutting – but the story didn't end there.
Brain research: Professor Karl Deisseroth has set himself the task of understanding the brain. To help him achieve this goal, he developed a method called optogenetics, which uses a laser to influence thoughts and decisions.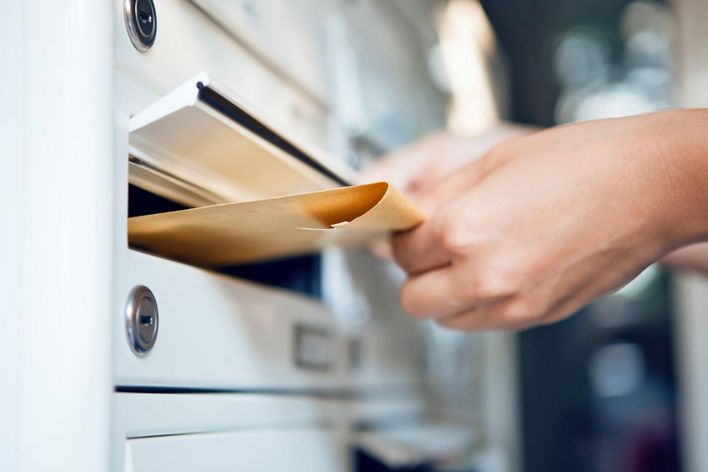 If you would prefer to read our magazine as a printed copy, we will gladly send you Laser Community and/or TRUe by post. The subscription is free of charge. Simply use our e-mail forms to order your copy.