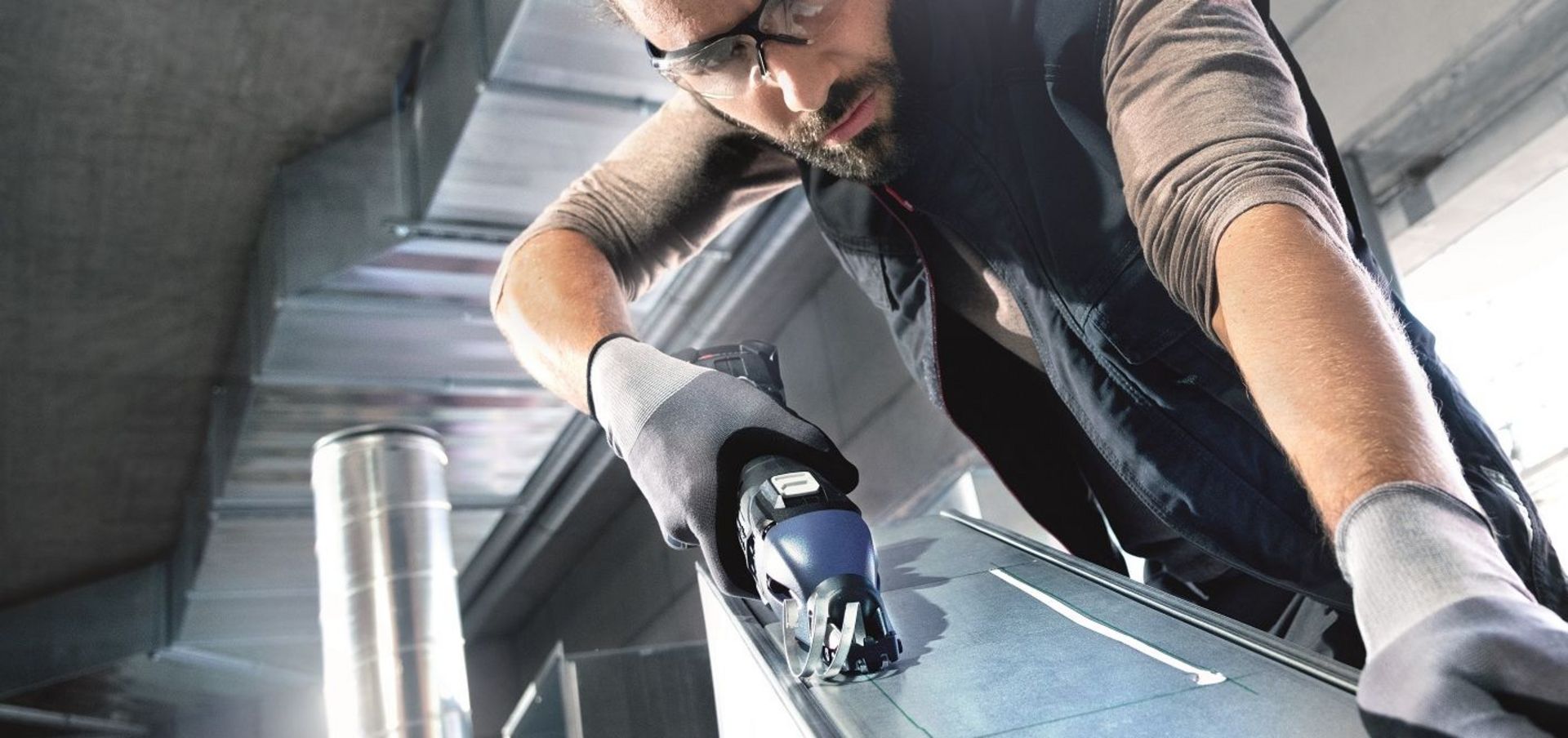 Promotion from 01/01/2023 - 03/31/2023
Power tools
TruTool C 160 12V LiHD Rechargeable Battery Slitting Shears
Take advantage of the offer and buy now
Start the new year with a price advantage: Receive a free accessory valued at $ 288 when you buy TRUMPF TruTool C 160 12V LiHD Rechargeable Battery Slitting Shears for sheet thicknesses up to 1.6 mm. With this offer, you can choose between two different cutter sets. Promotion valid from: 01/01/2023 – 03/31/2023.
TruTool C 160 12V LiHD Rechargeable Battery Slitting Shears cut sheet thicknesses up to 1.6 mm, with an impressively fast working speed and a cutting result that is free of deformations. Thanks to the open view of the cutting line, you can work precisely and quickly, even in curves. The machine is ideal for cutting straight sheet metal into sections, but also for cutting ventilation ducts, spiral ducts and C-L-U profiles. The slitting shears are used in a variety of industries, for example in drywall construction, in ventilation and apparatus construction and plumbing.
Straight cutter vs. curve cutter
Small, compact machine with efficient rechargeable battery
TruTool C 160 is equipped with a CAS 12V rechargeable battery, which guarantees full power performance for all applications. At the same time, the battery and the machine's small dimensions ensure extreme handiness and comfortable operation due to low weight. The 12V rechargeable battery is fully compatible within the 12V class – also with CAS partner machines. The machine is also available as a solo version.
The benefits of rechargeable battery technology
High performance
Reliable charging by way of process-controlled charge and discharge management. Extremely long usage with minimum temperature development. Protects the cells.
Durable
Long battery life thanks to high-quality materials and Power-head Technology as well as permanent electronic single cell protection (ESCP) during charging.
Brushless motor
Almost wear-free and maintenance-free. Practically unlimited service life, as the motor operates without carbon brushes and therefore is not subject to mechanical wear.
Power-Head Technology
Optimal interaction of the gear head and rechargeable battery. Decoupling the motor pinion from the motor minimizes energy loss. Up to 20% more running performance with each battery charge.
TruTool C 160 12V LiHD Rechargeable Battery Slitting Shears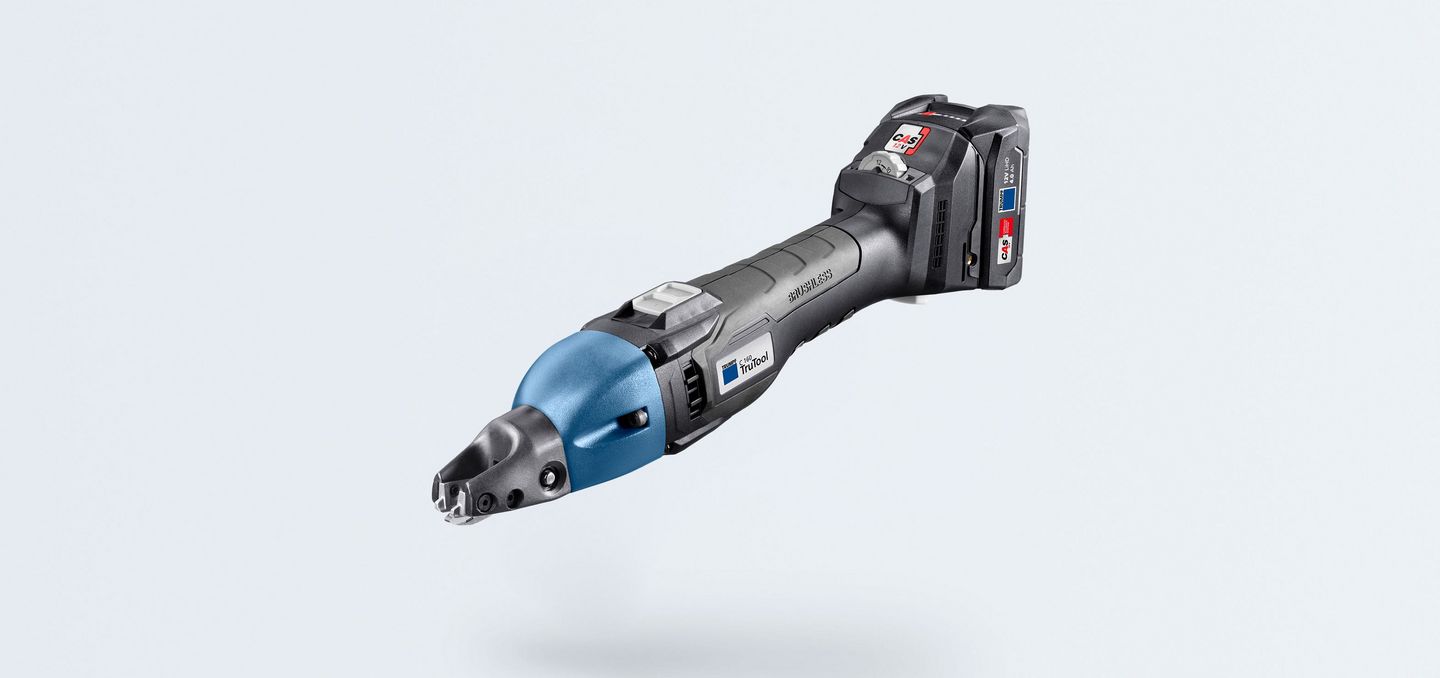 Do you want more information about the slitting shears?
Go to our product overview page here
Find out more
Do you still have questions?
If yes, please don't hesitate to contact us. We would be pleased to advise you.
Contact