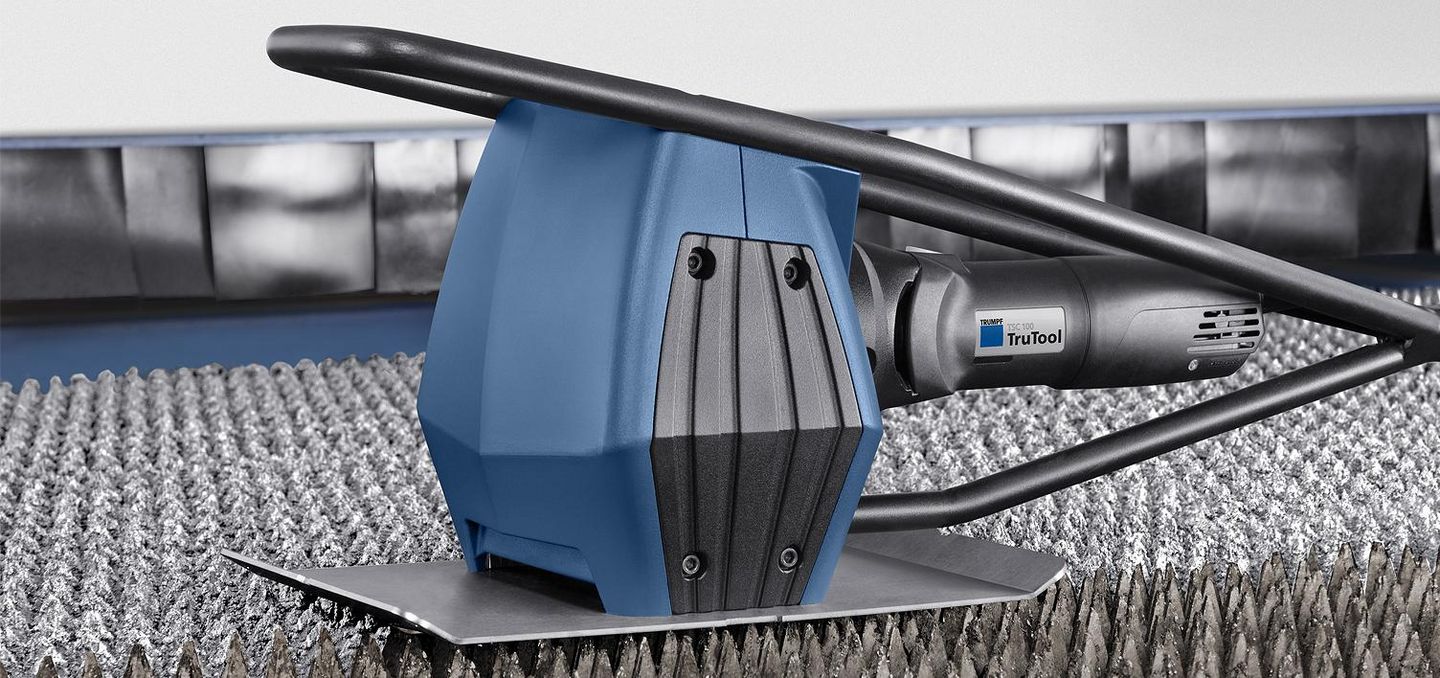 Slat cleaner TSC TruTool TSC 100
Less effort, more cleaning: By choosing the right cleaning tool, you benefit from both advantages. The TruTool TSC 100 slat cleaner can be used on almost all CO2 and 2D laser cutting machines with solid-state lasers. It quickly and effortlessly removes dirt from slats on laser flatbed machines. Because clean slats are the guarantee for reliable and high-quality production of laser-cut components. The application is extremely practical and time-saving, since the slats do not have to be removed for cleaning.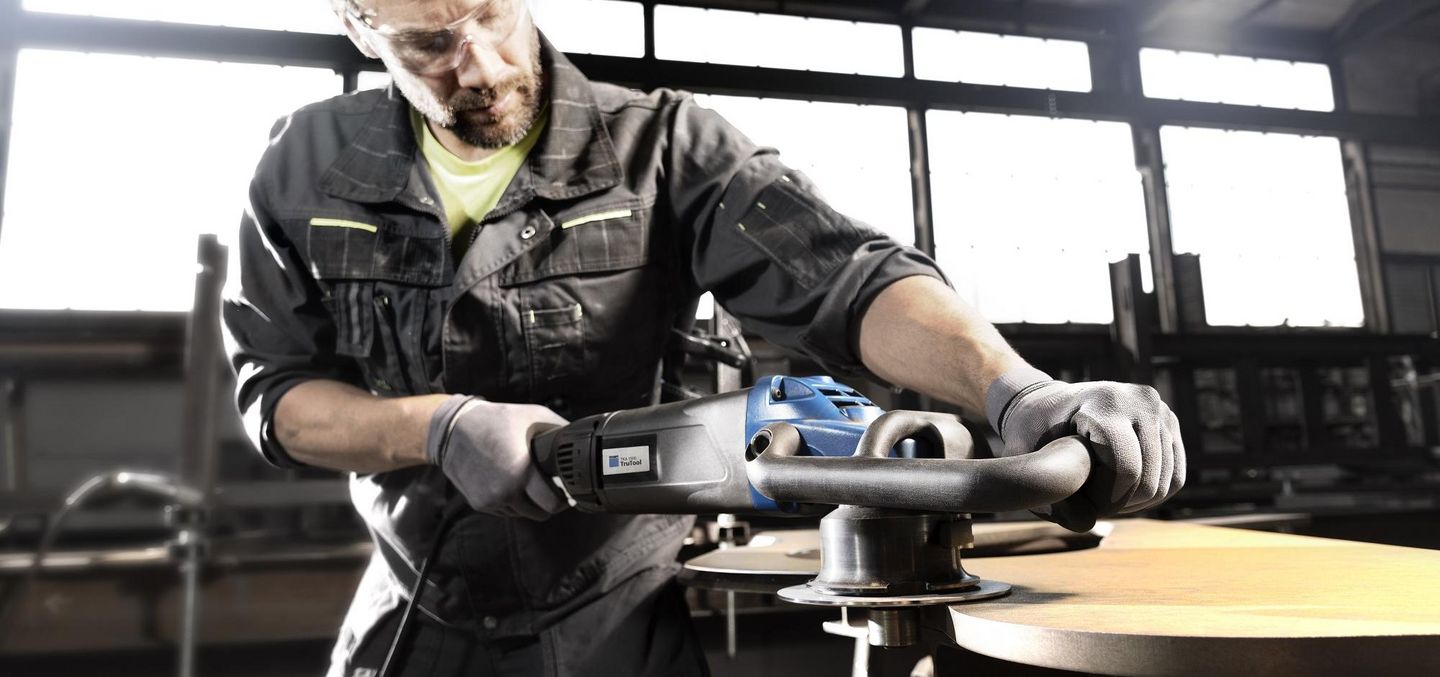 Deburrers from TRUMPF
Whether for chamfering, rounding and deburring visible edges, attaching radii or for weld seam preparation – with TRUMPF deburrers, you can achieve top form at top speed. The TKA 1500 produces 11 mm chamfers in one operation, 15 mm chamfers in two operations. Compared to angle grinders, the new TruTool TKA 1500 is faster in the production of large chamfers from 15 mm up to five. High edge quality is guaranteed.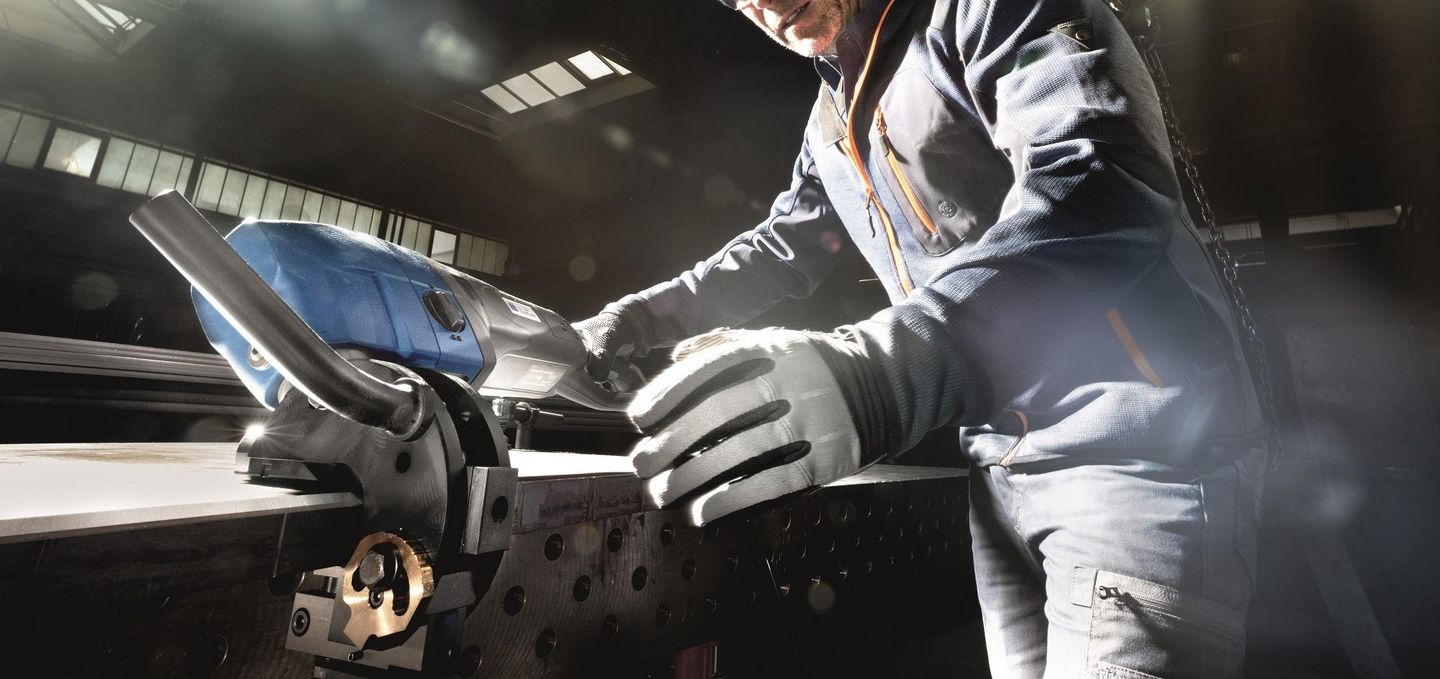 Bevelers from TRUMPF
Bevelers from TRUMPF guarantee low surface roughness and shiny metal surfaces without reworking. Handling the machines is very simple and safe. You also benefit in terms of speed with TruTool machines. Because our three machines produce the maximum chamfer lengths in just one operation. Compared to angle grinders, for example, you can produce large chamfers of 15 mm up to ten times faster.