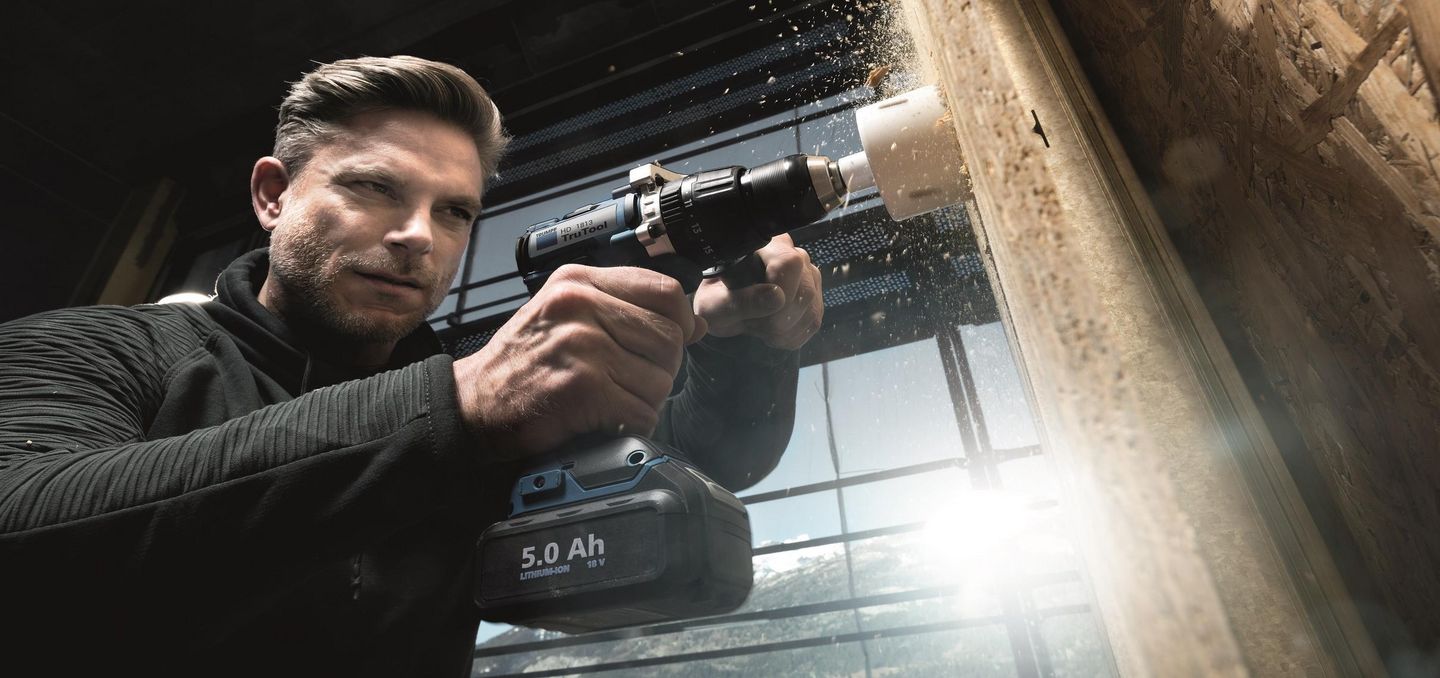 Drill
Handy and light
The cordless drills are characterized by their ergonomic design and high operator convenience. They are powered by an 18 V or 10.8 V Li-ion rechargeable battery, which guarantees a long service life.
High level of operator convenience
Powerful, light-weight drill due to balanced design.
Maximum occupational safety
Due to the quick-stop function and safety lock.
Brushless motor
With the 18 V drills, ensures up to 40% higher efficiency and maximum service life.
Compatibility
Rechargeable battery and charger are in the same power class and compatible with all TRUMPF battery machines.
Sales Power Tools
Fax +41 58 257 64 01
E-mail