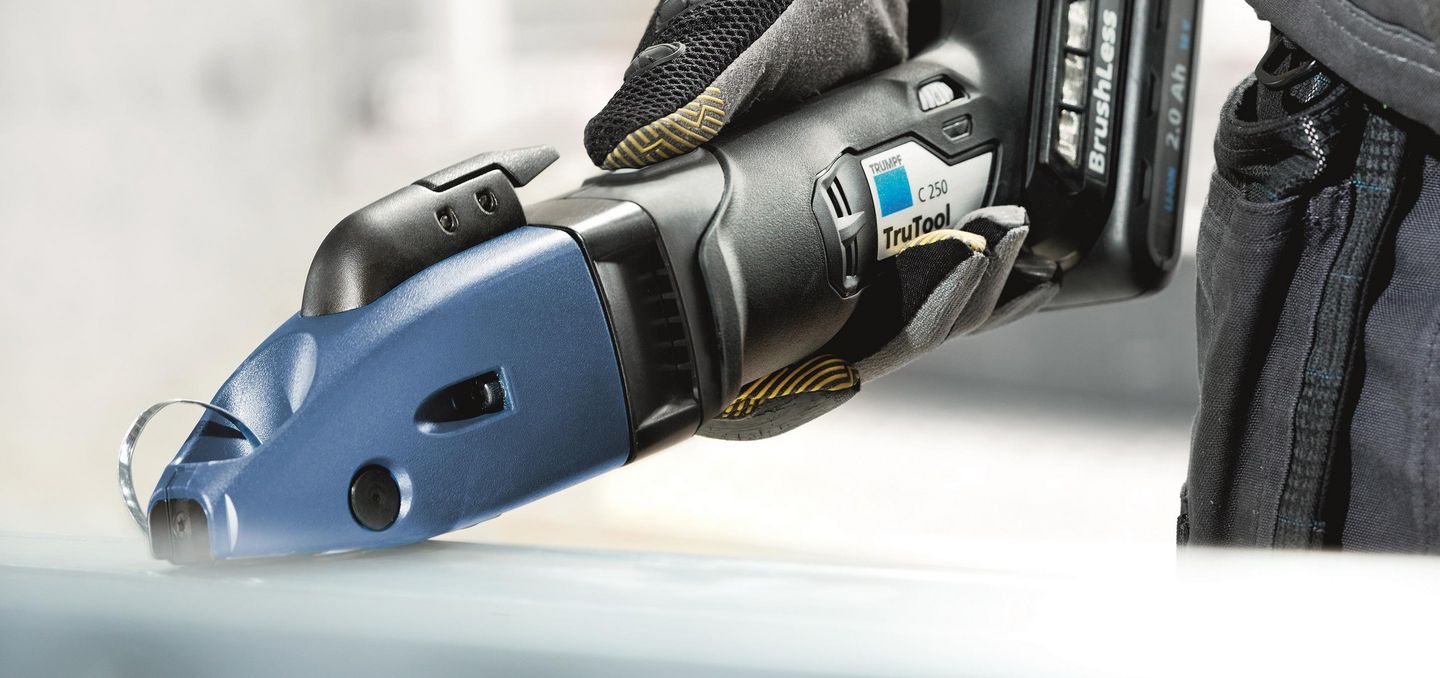 Slitting shears
Simply better cutting
TRUMPF slitting shears are used in numerous industries, for example in drywall construction, the construction of façades, ventilation and air duct construction, automobile body and aircraft construction. They stand out due to their high cutting speed, distortion-free cuts, and practical details.
A fast slitting process free of deformation
The material is not deformed during processing, meaning that you achieve the highest cutting quality.
Fast processing with dimensional accuracy
The unimpeded view of the cutting line means that you can work quickly and precisely, even in curves.
1 machine for the most diverse applications
A selection of different cutters and cutting blades is available for perfect cutting results and high service life.
Ready for use - fast
Slitting shears do not need to be adjusted, meaning they are ready for use in the blink of an eye.
No scratches on the sheet surface
The defined and spiral-shaped rolling of the chip prevents scratches on the workpiece.
Sales Power Tools
Fax +41 58 257 64 01
E-mail