Perfect design for your battery storage system
The bi-directional battery inverters TruConvert AC 3025 from TRUMPF Hüttinger were specially developed for use with redox flow batteries. They are suitable, however, for any other batteries, for example lithium-ion batteries or lead batteries. They stand out for their fast response time and very high efficiency, and enable the direct connection of low-volt batteries to the 3-phase alternating current network.
Even for load jumps of more than 200%, the battery inverters respond in less than 10 ms.
Short reaction times
Even for load jumps of more than 200%, the battery inverter responds in less then 10 ms.
High efficiency
Efficiency of up to 98% enables the very efficient operation of the battery storage.
Ideal for micro-grids
The ability to handle unbalanced loads and idle power ensures high network quality in island networks.
Robust/industrial design
The battery inverters are designed to have a long service life.
Scalability
Parallel connection of individual modules for high power requirements.
Compact Design
All functions are packaged in a compact 19-inch design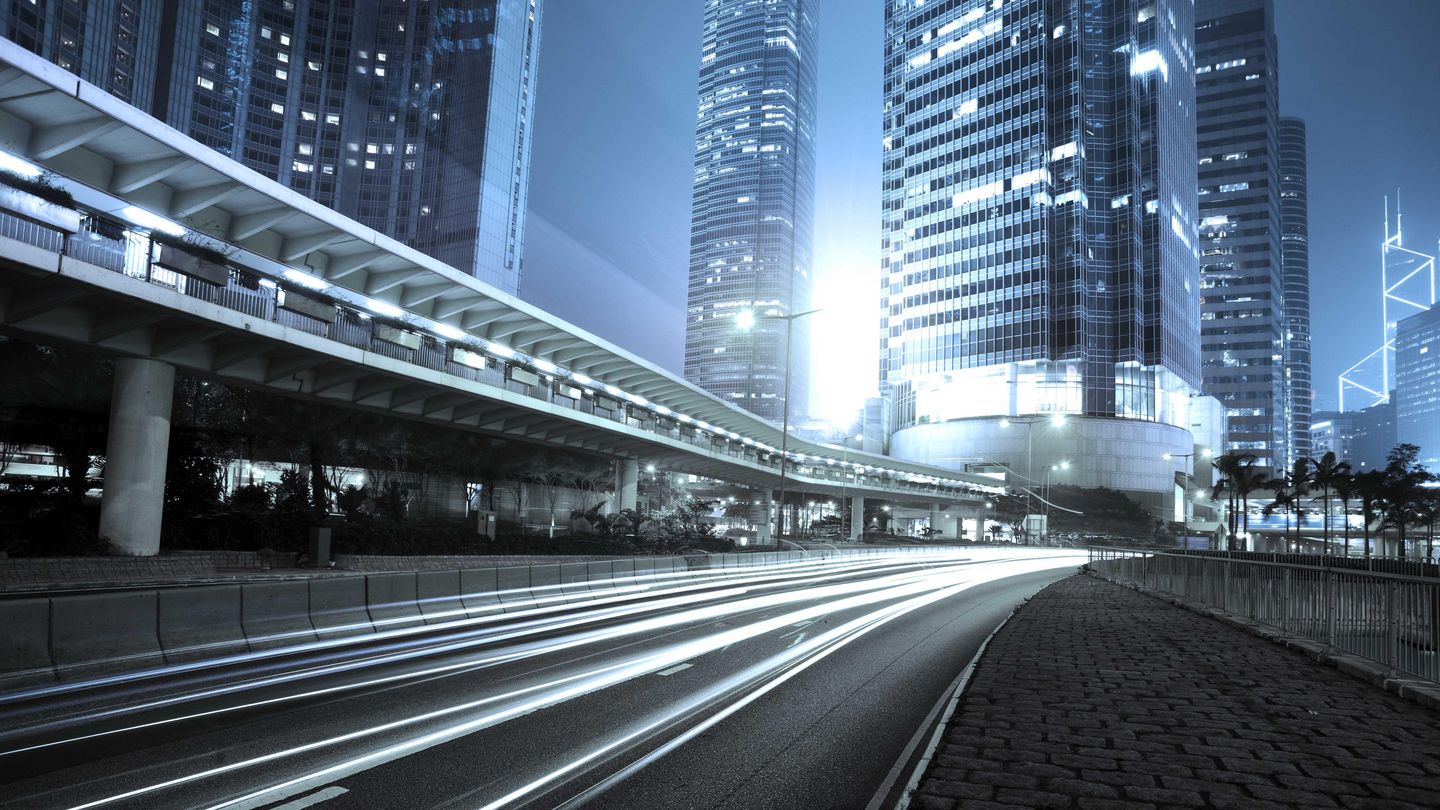 Efficient and cost-effective use of battery storage systems
Bidirectional inverters enable the efficient and cost-effective use of battery storage systems. They convert the alternating current into direct current, which is fed into batteries (e.g., redox flow or lithium ion batteries). The stored energy can be retrieved at any time, if necessary, and converted back into alternating current.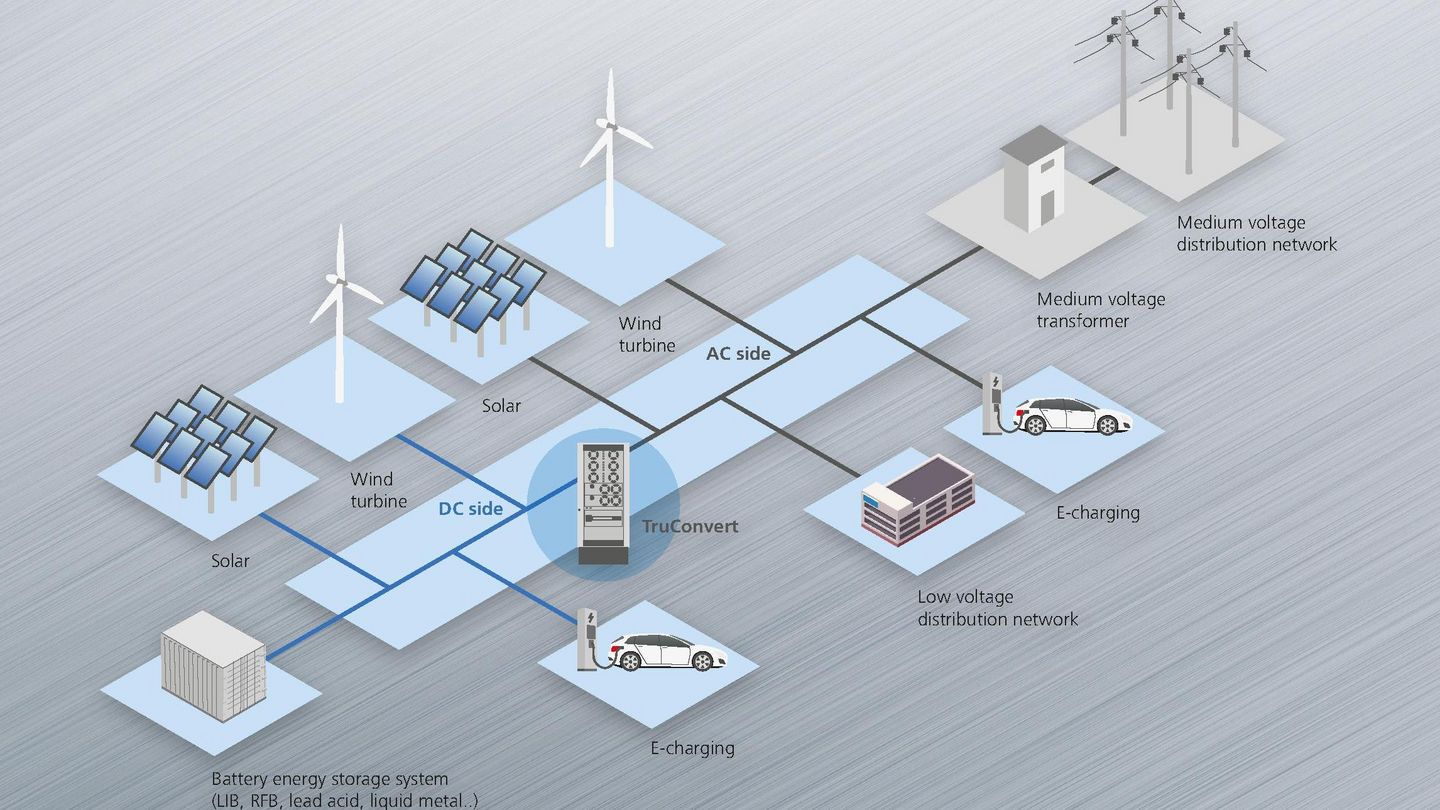 Configuration example
Numerous customer-specific configurations mean that it is always possible to adapt the battery storage system to requirements.
Maximum efficiency for your battery storage system
With a power output of 8 kW to 25 kW, the TruConvert AC 3025 is well-suited for both small and large battery storage systems and can be used around the world with its variable line voltage without the need to adapt it. A high level of efficiency over a broad voltage range enables the particularly energy-efficient operation of your battery storage. The inverter can be connected in parallel and can therefore be adapted to high powers without problem. In conjunction with the TruConvert DC 1008, it also has an internal potential isolation to safely isolate the battery from the network.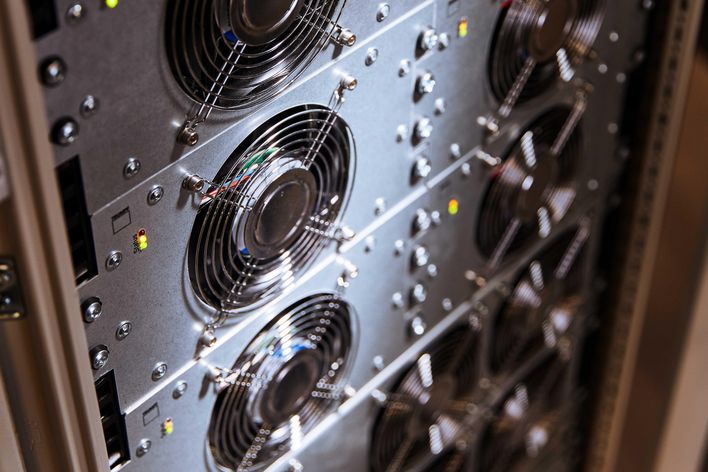 Easy to combine with existing systems
The modules in 19" standard housings can be integrated with particular ease in existing battery storage systems or can be combined with PV or wind plants to create a future-oriented system. It is possible to expand the battery storage system with additional energy sources, or even an e-charging station.
This product range and information may vary depending on the country. Subject to changes to technology, equipment, price and range of accessories. Please get in touch with your local contact person to find out whether the product is available in your country.
Dirk Künzig
Energy Storage System Sales
E-mail