Would you like fast and simple support from our service experts over the entire life cycle of your TRUMPF product? Then a service agreement is precisely the right thing for you. Choose the right service agreement from our wide range of options.
Optimal machine condition
Regular maintenance ensures you can produce parts in a particularly safe and reliable way – saving time and money.
Longer service life
The re-sale value and service life of your system are increased through regular maintenance according to the manufacturer's specifications.
Calculable costs
Your expenditure is calculable and you can save operating costs through optimally adjusted components.
Everything from the same source
A service agreement guarantees simple help and minimizes reaction times.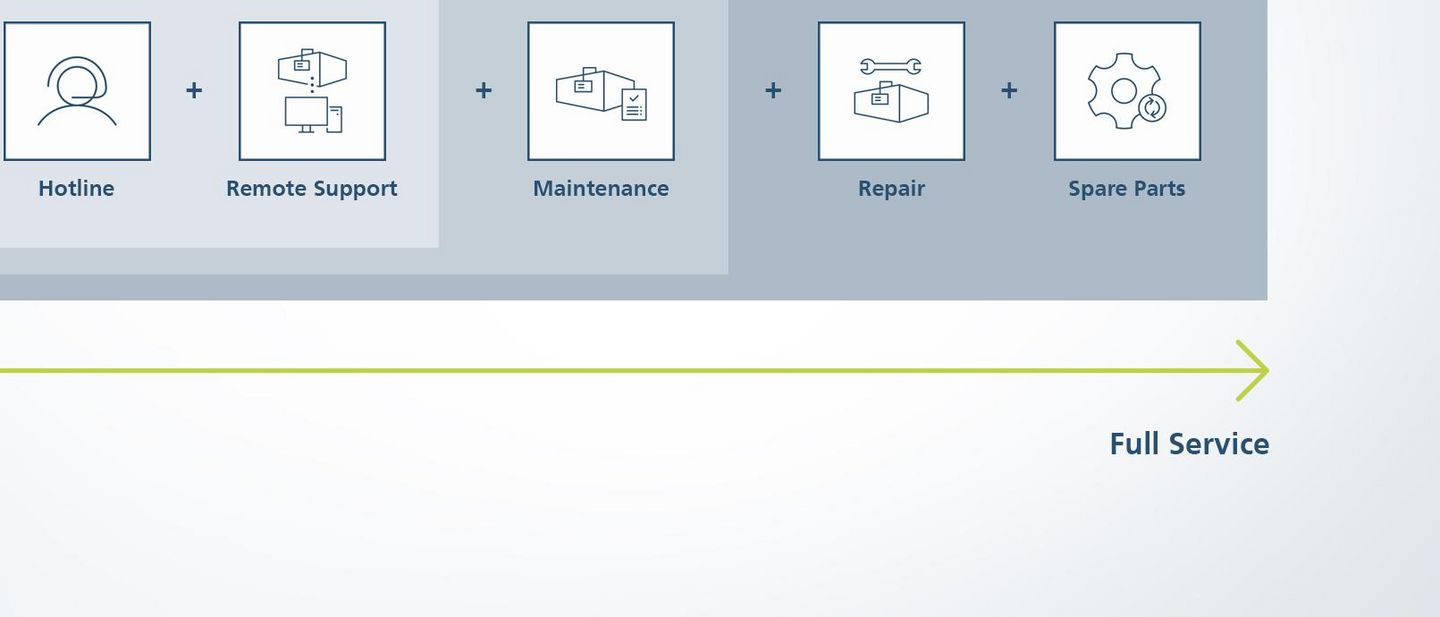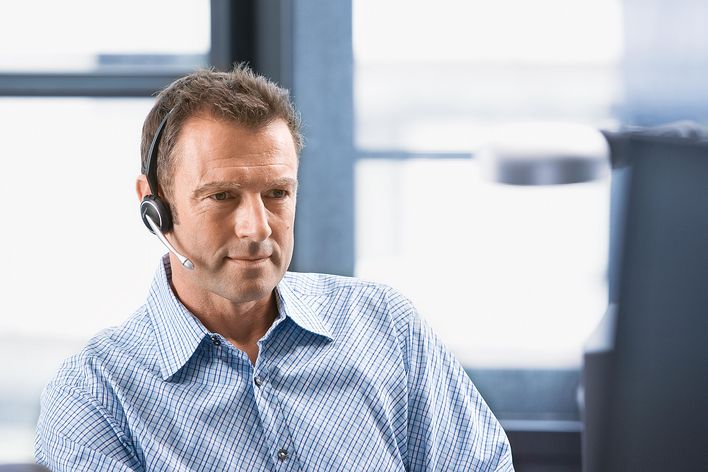 Teleservice/hotline
Even the smallest package pays off: Support by telephone or teleservice ensures fast error correction and reduces the costs for on-site visits. Operating or setting errors can be quickly identified and rectified, for example. More than two thirds of all service cases can be solved remotely. Here, you can always count on optimally trained and experienced service specialists.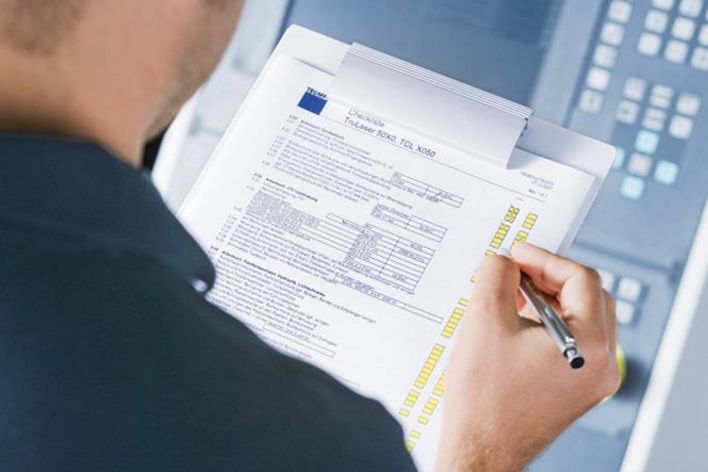 Maintenance
Regular, on-schedule, and plannable maintenance ensures a high level of availability, productivity, and process reliability. Through fixed package prices or annual fixed prices, you can keep complete planning security. Optimally trained service engineers carry out the maintenance according to manufacturer specifications in the same way around the globe, and document this with a maintenance checklist and a maintenance sticker. For this, we only use TRUMPF original maintenance parts which will continue to guarantee optimal operation. The appointment coordination is handled completely by TRUMPF so there is no effort required from you. The maintenance package contains all the content of the teleservice/hotline package.
Full service
The all-around worry-free package: The fixed annual sum enables you to plan the maintenance and operating costs for a wide range of products. As a supplement to the maintenance and Teleservice packages, it contains repairs including the required spare parts. The improved cost control gives you greater planning certainty.
You may also find these topics interesting