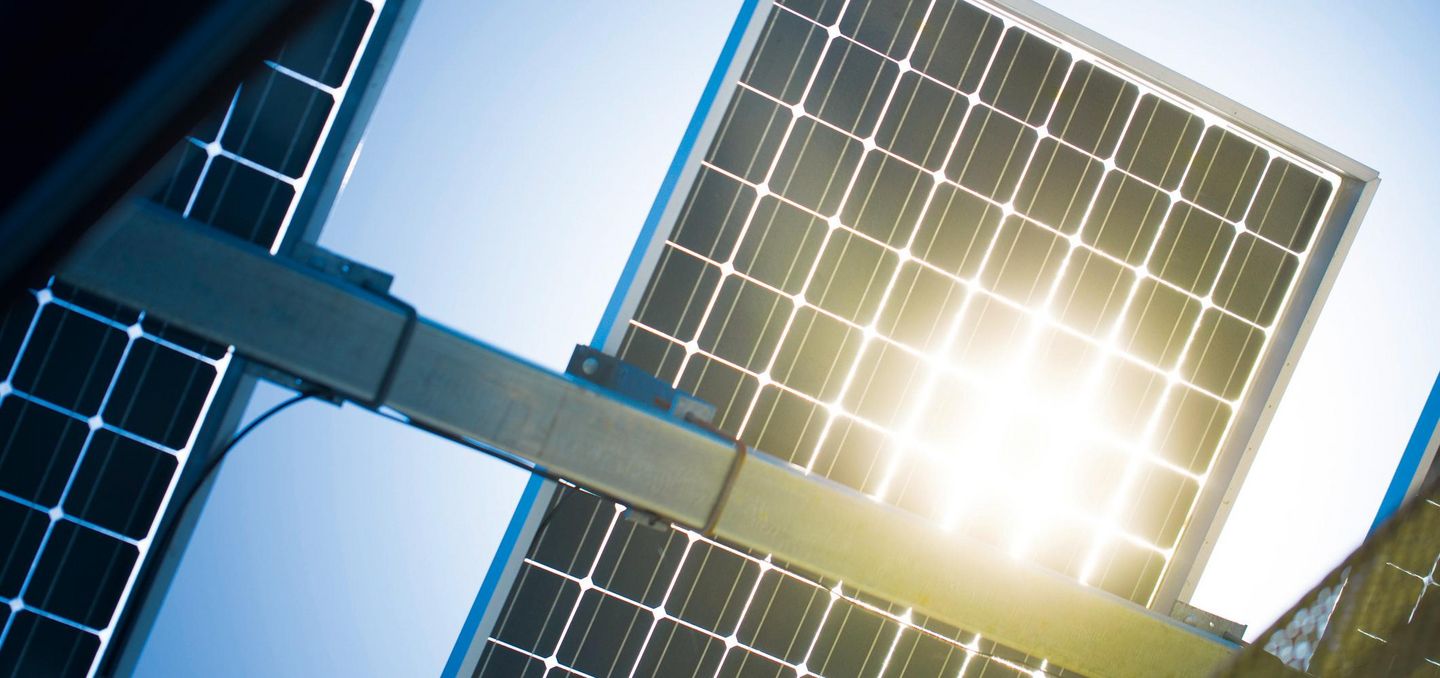 Photovoltaik
Effiziente Lösungen von TRUMPF für die nachhaltige Energieerzeugung der Zukunft.
Solar power is playing a particularly important role in our endeavors to create a sustainable energy economy. It has experienced the highest growth rates of all renewable energies in recent years, but its potential is far from exhausted. TRUMPF offers customized solutions for this industry of the future, and is opening up new opportunities for solar cell manufacturers and system constructors. TRUMPF lasers structure and interconnect the cells on the solar module, and ensure through targeted de-coating that the modules have the necessary insulation resistance. TRUMPF Hüttinger is an industry leader in providing stable and precise process power supplies for coating solar cells. The vertical-cavity surface-emitting laser (VCSEL) heating systems from TRUMPF Photonic Components also open up advantages in solar cell production. For example by removing energy barriers with targeted burning in of the contacts on the solar cell as well as with regeneration processes to reduce defects by intensive irradiation of the cell, thus increasing efficiency.
Um Dünnschichtsolarmodule vor äußeren Einflüssen zu schützen, entfernen Kurz- und Ultrakurzpulslaser das Schichtsystem am Rand der Solarzelle auf einer Breite von etwa einem Zentimeter, so dass es anschließend laminiert mit einer Folie abgedeckt werden kann. Auch beim selektiven Abtragen passivierender Schichten von kristallinen Solarzellen und beim präzisen Bohren in Silizium besticht der Laser. Er sorgt für eine Verbesserung der Umwandlungseffizienz und einen hohen Leistungsgrad.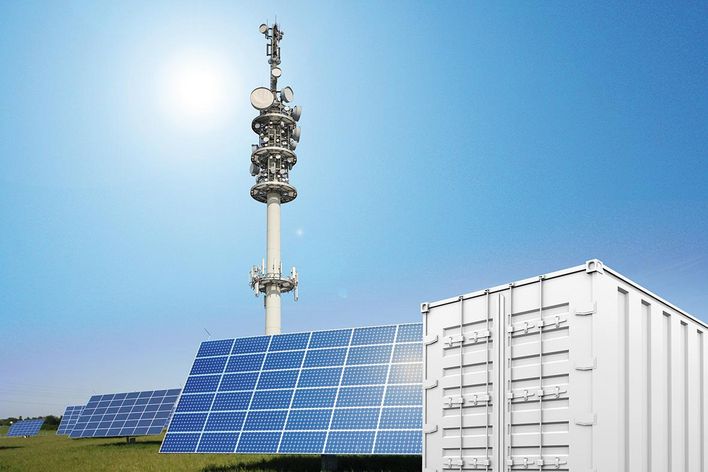 The volatile energy generated by solar heating plants demands the use of storage systems. In order to connect these storage systems with power supply systems, TRUMPF Hüttinger develops and delivers the heart of every solar power system - innovative bidirectional inverters. They help charge and discharge your battery system efficiently. Thanks to the modular design, they can be used in storage solutions in the most varied power classes. In addition, they can be easily integrated in existing battery storage systems and can be combined with PV plants to create a future-oriented system. TRUMPF lasers are also used for welding electrical contacts. The locally limited, low heat input ensures high-precision distortion-free seams.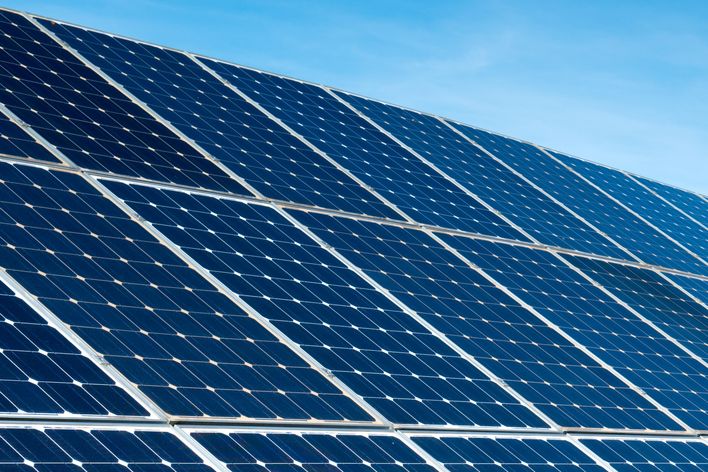 Bei der Fertigung von Silizium-Wafern und Dünnschichtsolarzellen kommt der Qualität der aufgetragenen Schichten eine besondere Bedeutung zu: je besser der Schichtauftrag, desto höher der finale Wirkungsgrad des Moduls. Die TRUMPF Hüttinger Hightech-Generatoren tragen zur Qualität der Schichten essentiell bei, da sie den Energieeintrag in Beschichtungsprozessen der Solarindustrie exakt steuern. Namhafte Anlagenbauer vertrauen auf die präzise und stabile Prozessstromversorgung des Marktführers für Generatoren im Solarbereich.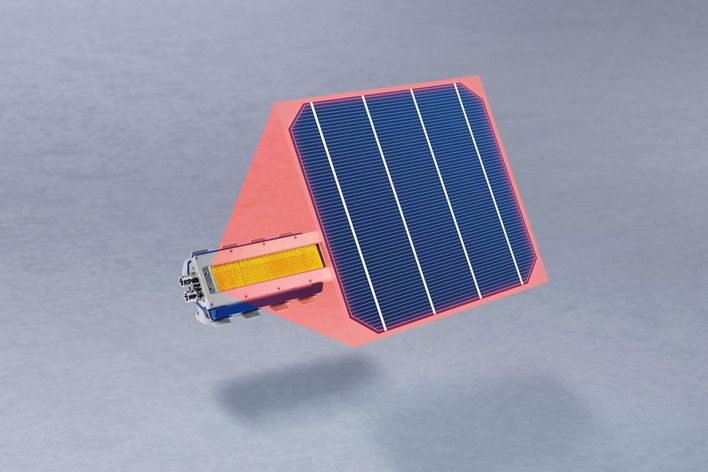 Laser-powered co-firing process
The process of burning in the contacts made up of silver particles on the top of the solar cells is called "firing". VCSEL heating systems open up numerous benefits in this process step. During the fast firing process, only the solar cells are heated, the rest of the oven remains largely cold. The energy efficiency gained in this way, the oven's smaller footprint as well as the long service life of the beam source reduce the running costs to a minimum all together. VCSEL makes temperature increases up to 1000 K/s possible. The result: a very high production throughput. The systems' power can be controlled zone by zone so that even complex temperature-time profiles can be set.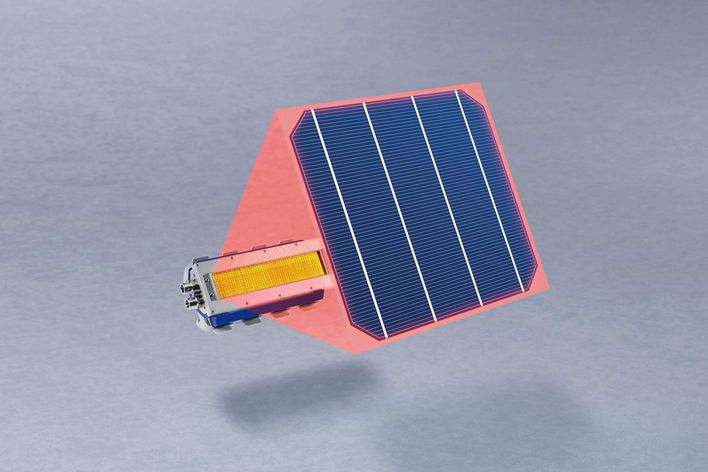 Ultrafast regeneration and light soaking
Laser-based production processes such as ultrafast regeneration and light soaking can increase the efficiency of high performance solar cells significantly. Both processes can be carried out efficiently and in a targeted manner with VCSEL heating systems. During ultrafast regeneration, the formation of a reactive Bor-oxygen is permanently prevented by irradiation of monocrystalline Si solar cells with high performance VCSEL modules – within just seconds. This permanently increases the efficiency of the cell. In ultrafast light soaking, energy barriers that were created during the production are removed by intensive irradiation and the high temperatures of the VCSEL heating systems. This reduces the interior resistance of the solar cell and it works more efficiently.