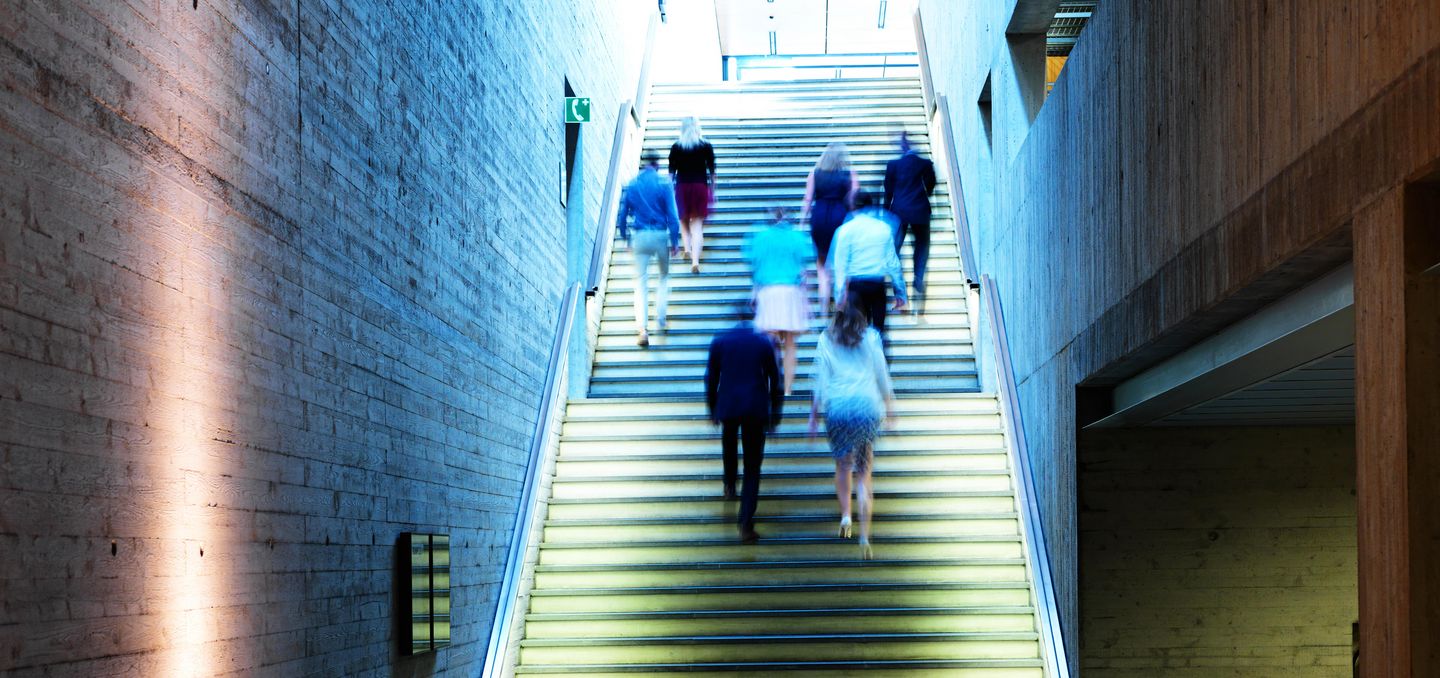 Qualification at TRUMPF
TRUMPF's innovation commitment. In order to keep this key promise to our customers, we need employees with bold ideas and the initiative to drive them forward. Continuous and independent qualification and further development provide a nurturing environment that encourages these characteristics to grow.
Innovative ideas live on assertive thinking and action, which is why we offer specific support for our employees to aid their strengths and sense of initiative. We provide a set framework for this at TRUMPF. Managers and employees discuss development targets individually on a regular basis in standardised qualification meetings. The focus here is on our employees' suggestions and ideas. This enables employees to help shape and drive forward their personal development in their own way. We nurture our employees and their strengths.
Professional qualification
An optimum professional qualification provides the perfect starting point for bold and creative ideas that solve the various challenges a high-tech company faces. Whether it is with technical seminars, further training in IT, quality management, languages or on company-specific topics and products – TRUMPF supports its employees with innovative approaches to learning and a comprehensive offering, with a focus on targets and needs.
Interdisciplinary knowledge
TRUMPF encourages its employees to be bold with unconventional thinking and to think outside the box. We therefore offer a variety of options for training on specific methods in interdisciplinary areas. This may be, for example, topics relating to communication, the development of intercultural skills or knowledge of health issues.
Target-group-specific development
We nurture our employees and develop their skills. In doing so, we base our approach on the different needs of the various target groups, offering tailor-made development and qualification programmes.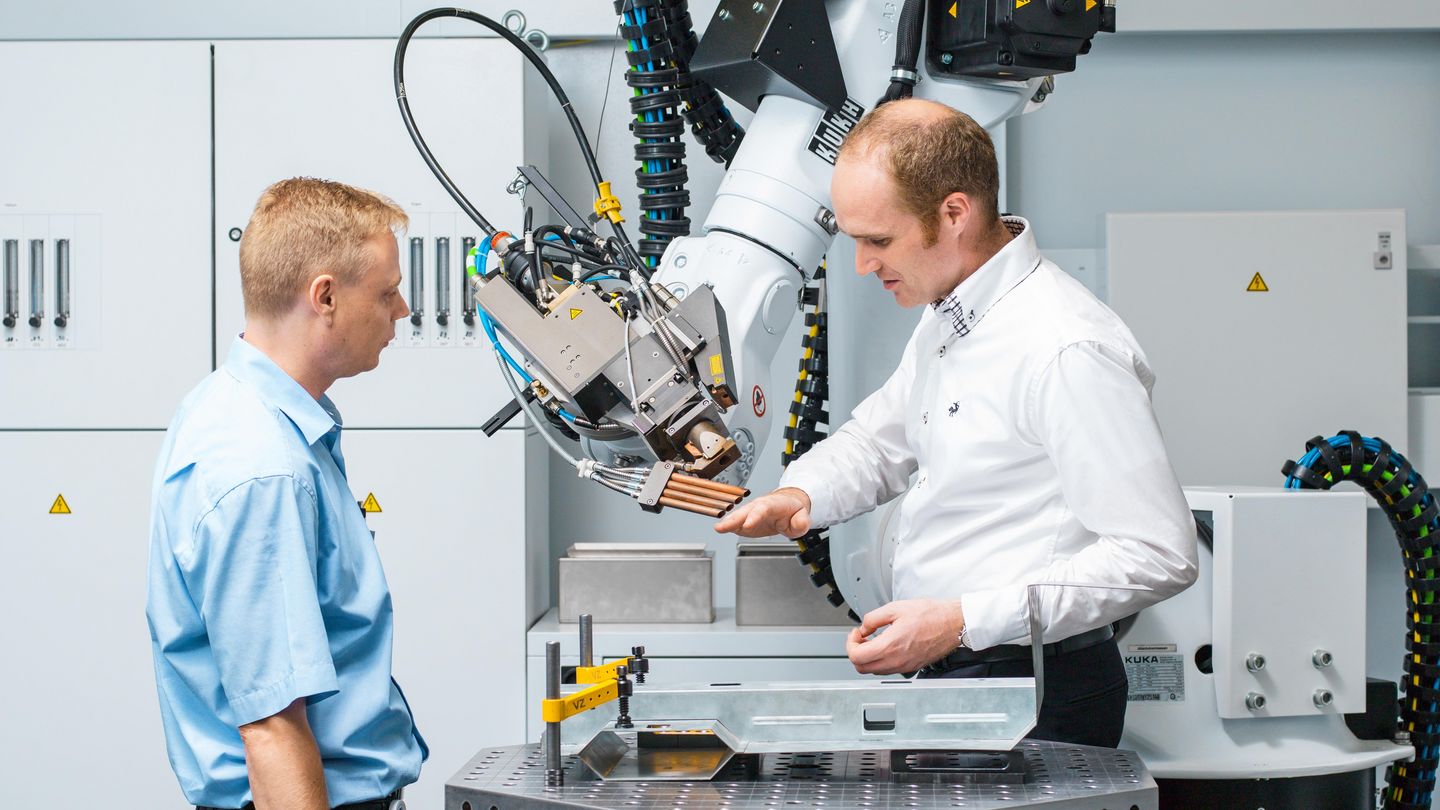 We provide targeted support to prospective managers from within the company. We identify talent as part of our process for analysing potential and construct career paths together with our employees. For this purpose we offer targeted support programmes, tailor-made modules relating to management and interaction with our top management level.
Development for experienced managers
At TRUMPF, even experienced managers have the option of continuous development in line with their individual requirements. Our development opportunities in this area cover topics relating to economics, strategy and management. Here we work with renowned national and international business schools. Additional options such as mentoring programmes, individual coaching and targeted adoption of project responsibility or job rotation in other departments, at other locations or abroad round off the development opportunities.
Development for experts and project and programme managers
In addition to the classic management career path, TRUMPF also offers alternative routes. As we are a high-tech company, experts and project and programme managers are extremely important in developing our products and catering to the needs of the future. Tailor-made development and qualification modules take into account specific requirements.
Function-specific programmes
Together with our departments, we selectively analyse specific needs, taking current trends into account. Based on this, we develop function-specific qualification programmes.
We encourage exchange across our locations and offer various opportunities to gain international experience. Foreign postings or international project work give our employees the option to work abroad for short or long periods, to develop intercultural skills and to foster a global network. Working abroad is also an important element of our management development.
You may also find these topics interesting