Dr.-Ing. E.h. Peter Leibinger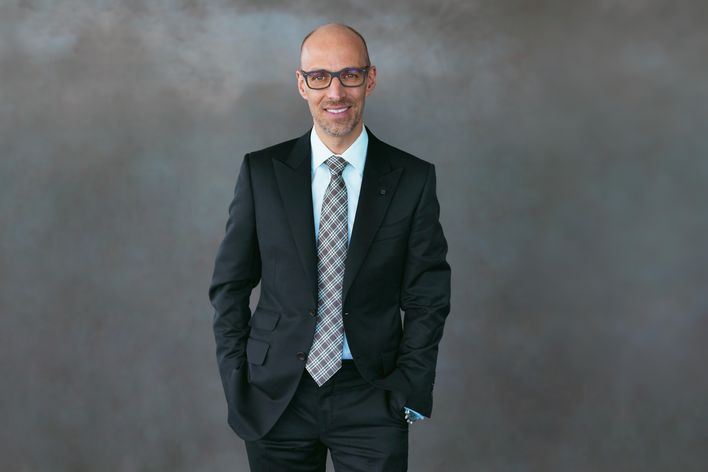 Chief Technology Officer (CTO)
Vice Chairman of the Group Management Board

Responsible for Research and Development, sales and service, establishment and expansion of new business fields
Born 1967 in Stuttgart, Germany. Studied Mechanical Engineering at the RWTH University in Aachen, Germany, qualifying as an engineer (Diplom-Ingenieur). Shareholder in TRUMPF GmbH + Co. KG since 1994. From 1997 to 1999 Development Engineer at Ingersoll Milling Machine Company, Rockford, IL, USA. From 1999 to 2003 Chairman and CEO, TRUMPF, Inc., Farmington, CT, USA. Managing Director of TRUMPF GmbH + Co. KG since 2000. Head of the Laser Technology Business Division since 2003 and Managing Director of TRUMPF Laser GmbH + Co. KG from 2003 to 2005. Peter Leibinger has been Vice Chairman of the Managing Board of TRUMPF GmbH + Co. KG since November 2005.
Peter Leibinger is strongly committed to the field of research promotion. For example, he is a spokesperson for the German Federal Ministry of Education and Research programme committee "Photonik Forschung Deutschland" (Photonics Research Germany) and has been a member of the advisory board for Deutsche Private Equity (DPE) since 2018. He also performs many honorary functions.
You may also find these topics interesting
Contact
TRUMPF Ltd.
Fax +44 1582 399260
E-mail
Downloads
Publication

Company profile
pdf - 5 MB