TruPrint world premiere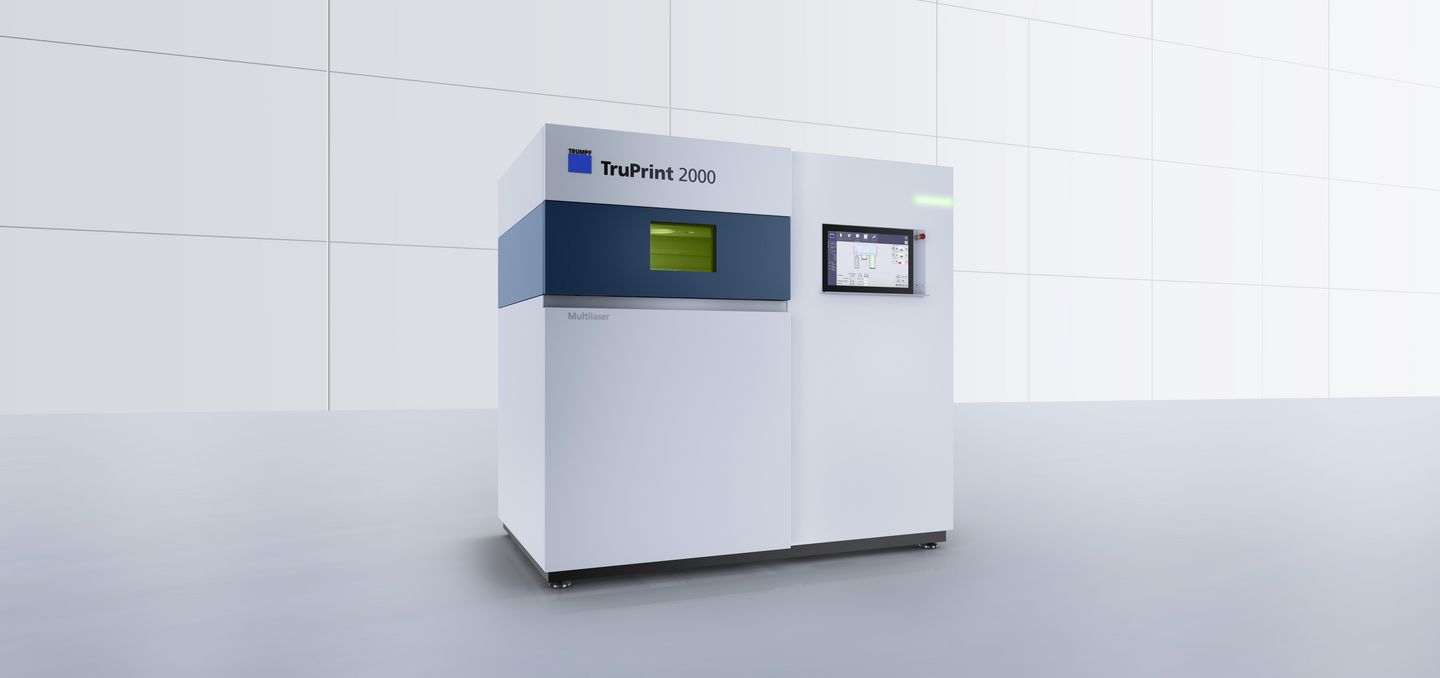 TruPrint world premiere
Get to know the new member of our TruPrint family at formnext! So much can be revealed: a new machine concept ensures high cost-effectiveness. The machine also offers the highest component quality and comprehensive quality assurance. Come by our exhibit and experience for yourself what this world premiere can do in live demonstrations.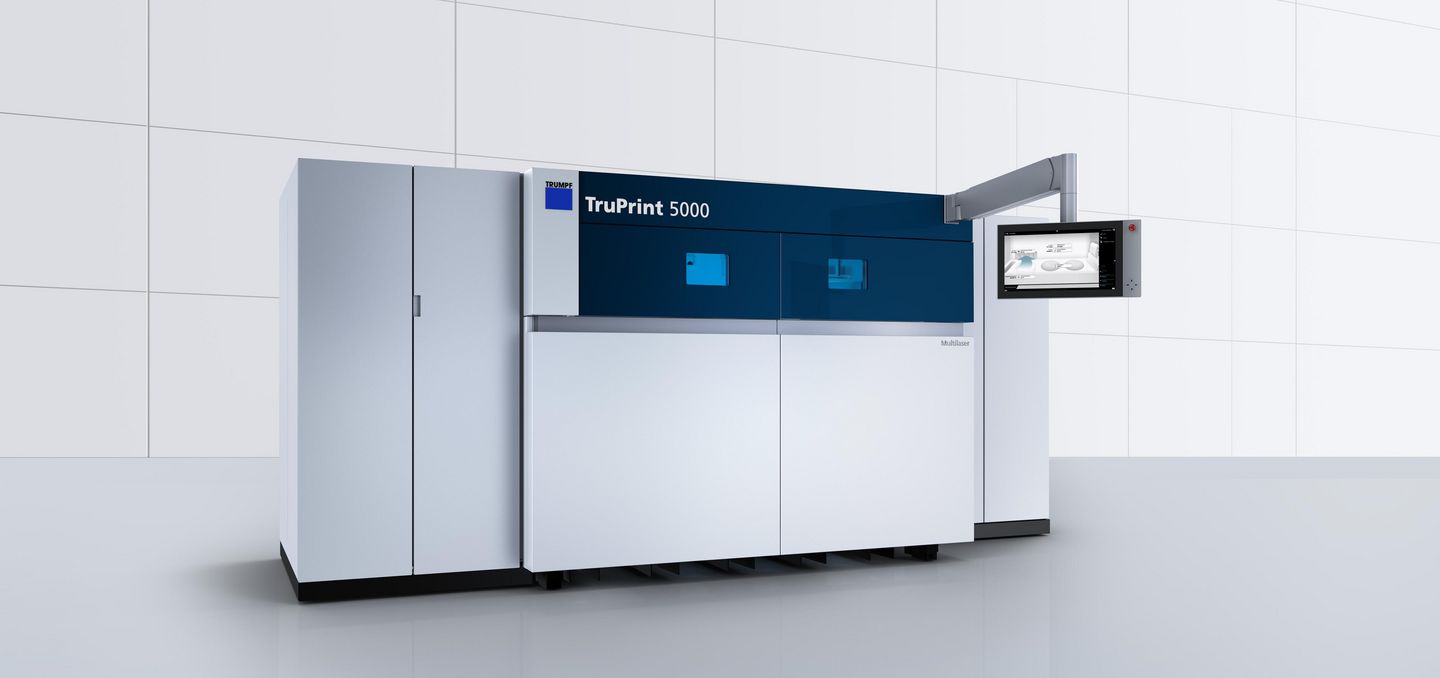 TruPrint 5000
Would you like to get high-quality 3D component even faster and more automatically?
With the TruPrint 5000, components can be created faster thanks to the multilaser principle with up to three 500 Watt TRUMPF fiber lasers. Regardless of the number and geometry of the components, all three lasers can illuminate simultaneously in the entire build area and the TruTops Print Multilaser Assistant makes optimal laser assignment easy. You can also see for yourself at the trade show how the automatic process start enables safe construction and fast set up at the touch of a button. Thanks to the option of preheating up to 500°C, the TruPrint 5000 also generates high-quality and robust components for many materials. And with our Industrial Part and Powder Management for a closed powder cycle, safe and highly productive work is guaranteed.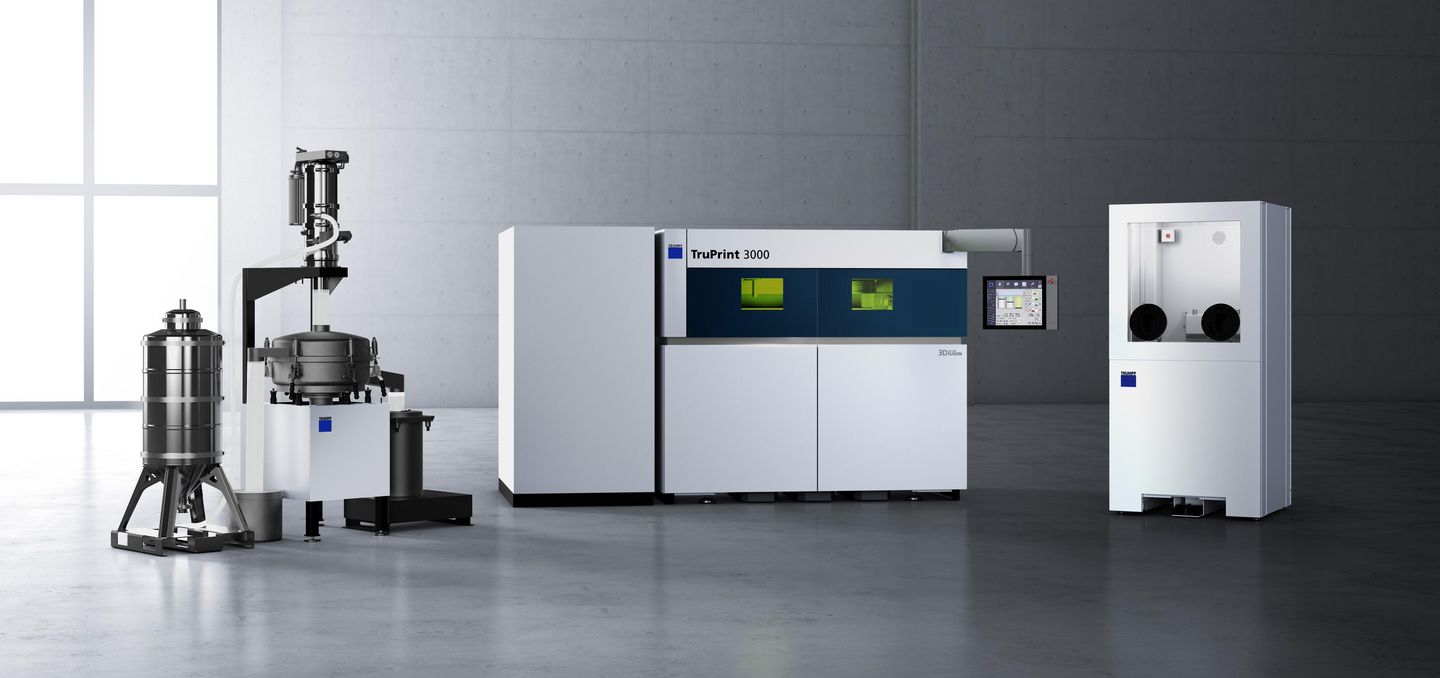 TruPrint 3000 with industrial part and powder management
Are you looking for a flexible and scalable solution for industrial 3D printing?
The TruPrint 3000 with a build volume of Ø 300 x 400 mm is the right universal medium-format machine with industrial part and powder management for your production. The "double lid principle" ensures that the protective atmosphere remains after production for the next construction order. Together with the peripheral concept, which can be used for several TruPrint machines in parallel, this gives you the prerequisites for working parallel to production.
The central components of the sieving station, unpacking station and powder silo create the basis for industrial series production.
New: From now on, you can also sieve and store powder under inert gas.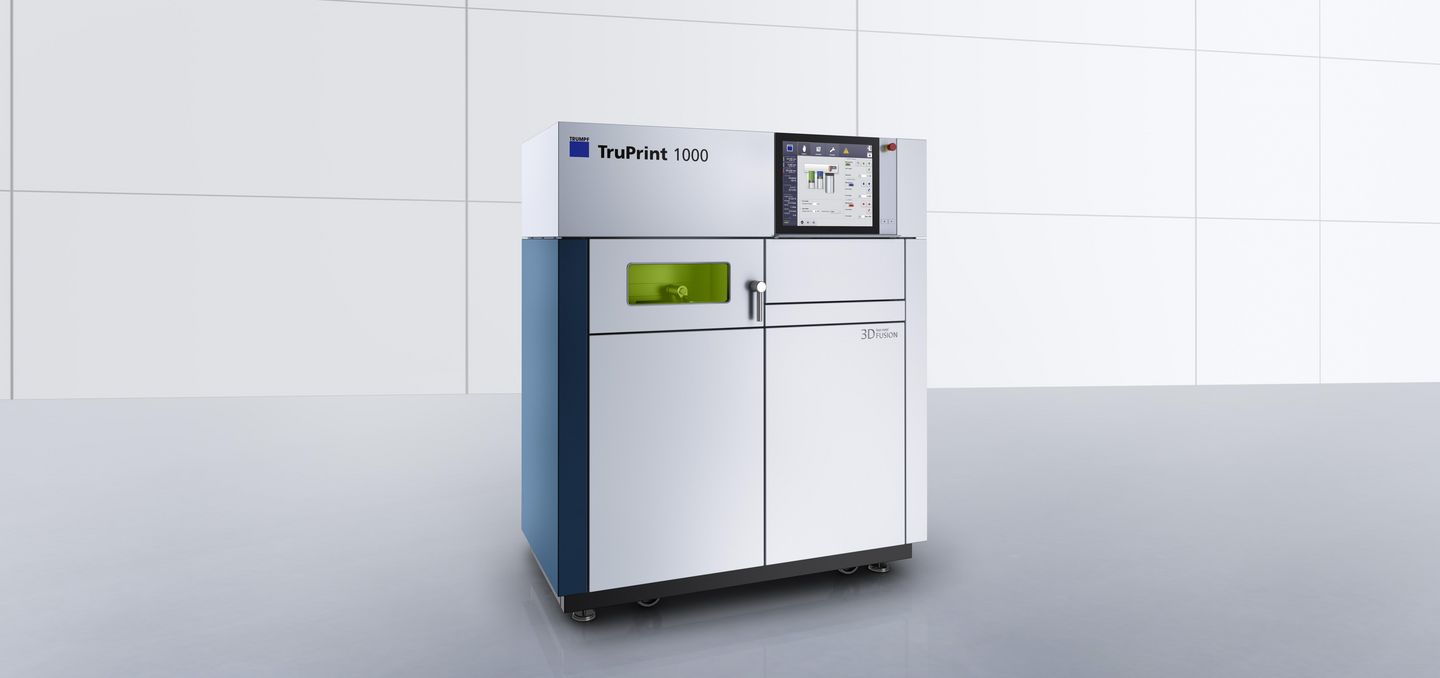 TruPrint 1000
The TruPrint 1000 is the most productive additive laser system in its class. With the new Multiplate option, you benefit from an automatic substrate plate replacement to compensate for capacity peaks. With the Multilaser option, you can also produce up to 80% more parts at the same time.
Another highlight: The intelligent Powder Bed Monitoring accelerates image processing and reduces non-productive times for optimum images layer by layer.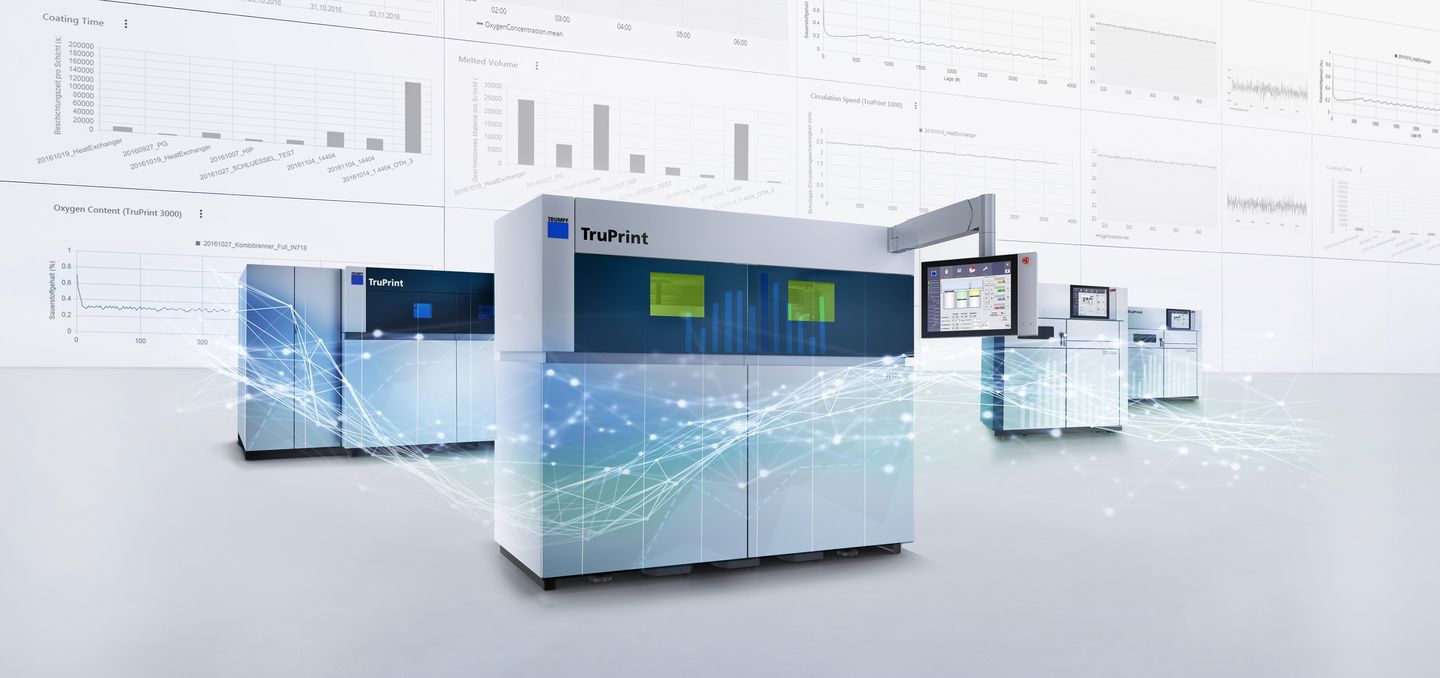 Monitoring
With our smart monitoring solutions, you can easily monitor and analyze the construction process of TruPrint machines so that you can manufacture even more efficiently. Professional monitoring enables you to display and evaluate sensor-supported data. Our range includes solutions for process, condition and performance monitoring.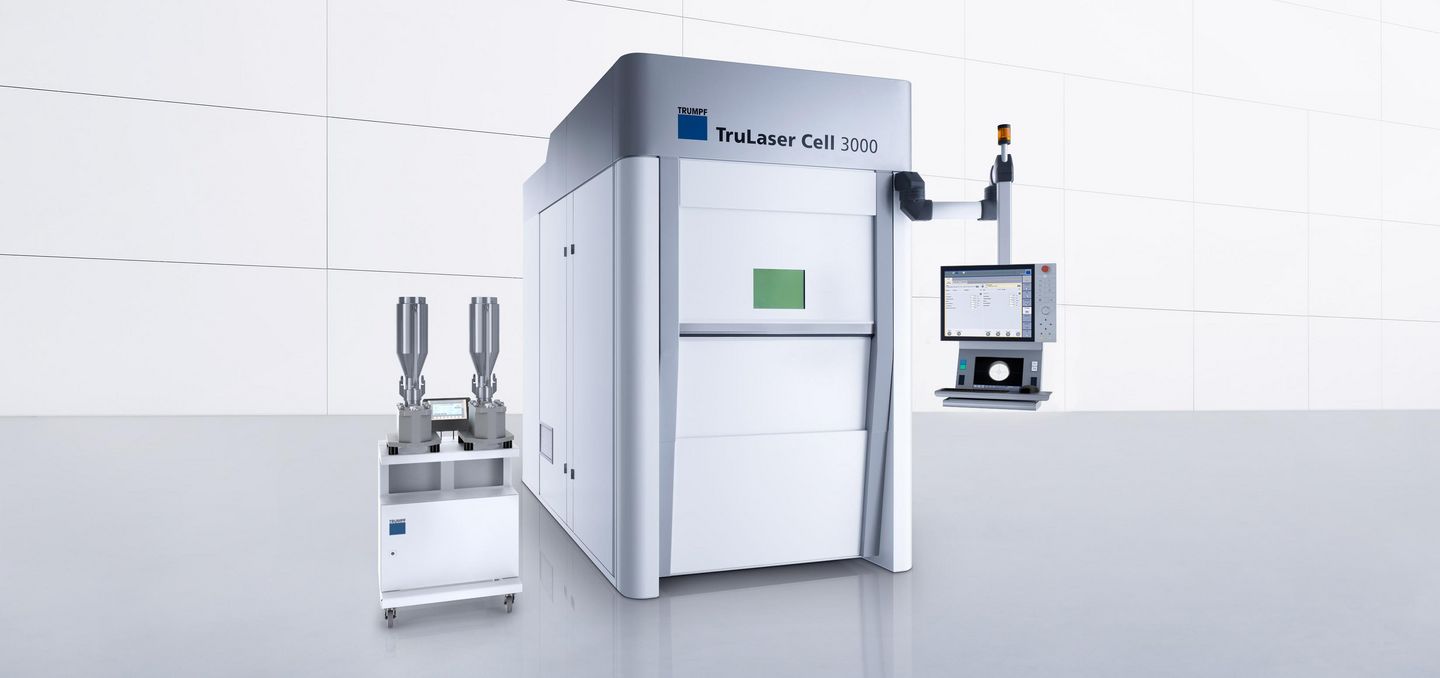 TruLaser Cell 3000 with TruDisk 5001
The TruLaser Cell 3000 with TruDisk 5001 is a true all-rounder. In addition to automated 2D and 3D laser welding and cutting, this machine is does an impressive job of additive manufacturing: LMD is used to apply partial reinforcements to an aluminum die-cast component. You benefit from digitized processes, because a line scanner is used that captures the 3D data of the component and transmits it to the TRUMPF machine control. For this additive system, TRUMPF offers everything from a single source, including customized fixture technology, beam source, powder feeder, nozzles and optics. With TRUMPF application consulting and a worldwide service network, you can also count on the optimal, individual solution.
TRUMPF - Your total solution provider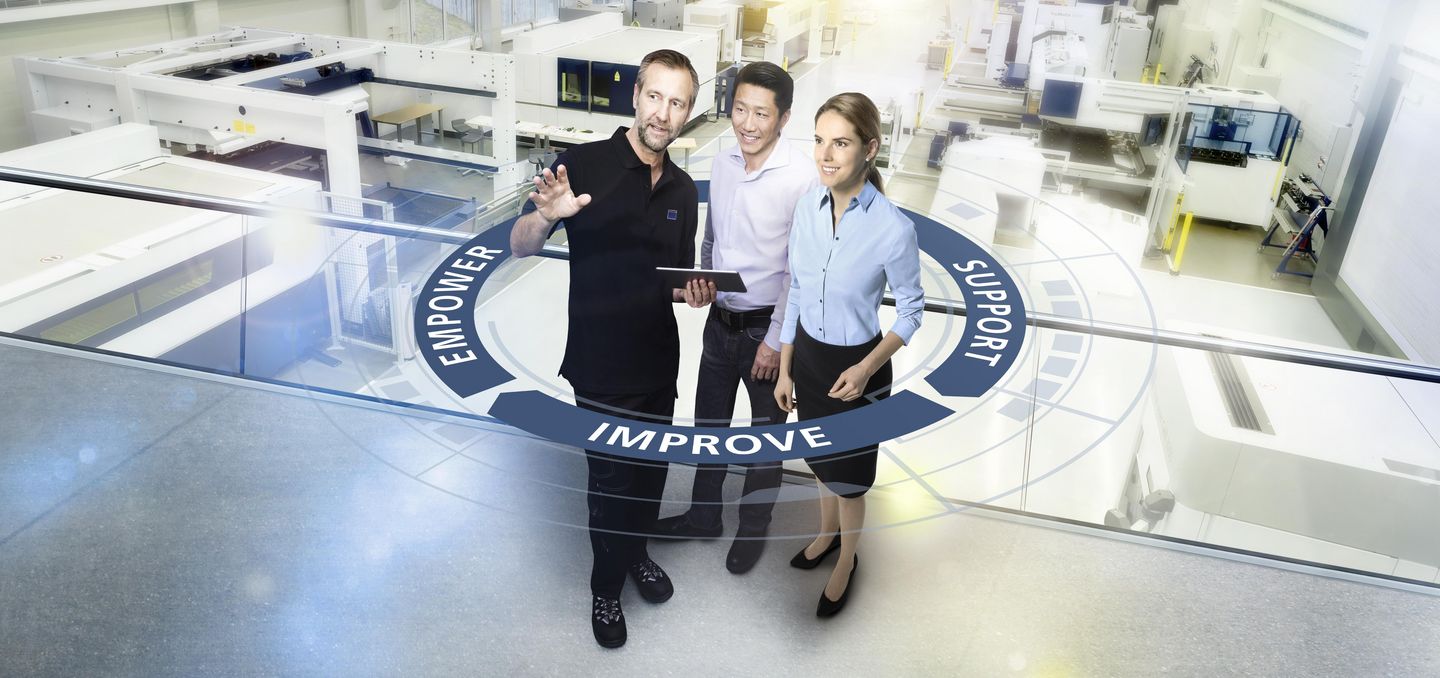 TruServices - Your Partner in Performance
Whether flexible financing, service agreements for professional maintenance or quick help with technical challenges – with the TruServices portfolio we always have the right solution for you. With our worldwide service network of highly trained technicians and our 24/7 spare parts service, we are there for you at any time of day or night – on site or remotely. Our goal is always to keep your machine availability at the highest level.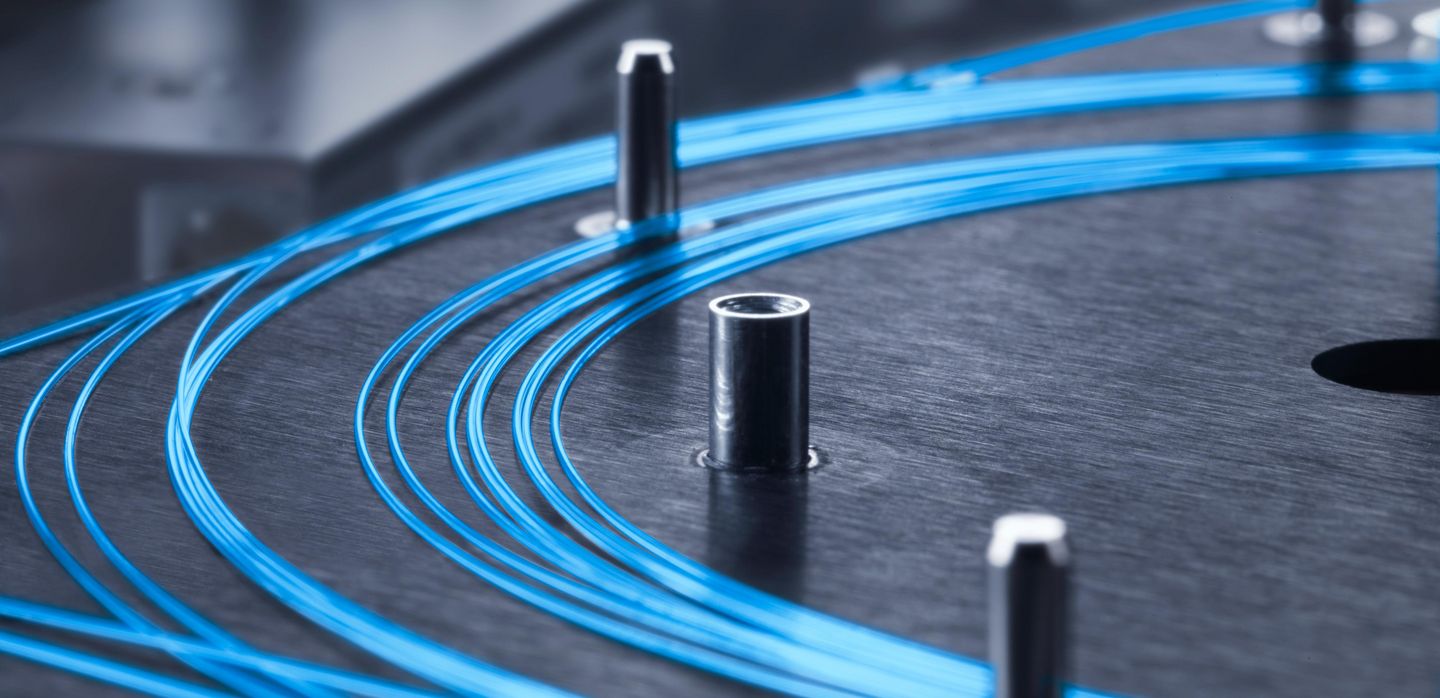 Laser expertise
TRUMPF is a laser specialist and offers you a unique portfolio of lasers and laser systems including worldwide application consulting, integration support and services. You receive everything from a single source: from the laser beam source to optics, beam guidance and sensor system – TRUMPF develops and produces everything in-house. You will therefore find the optimal and high-quality laser for every application – we are also constantly advancing additive technologies with our laser expertise.