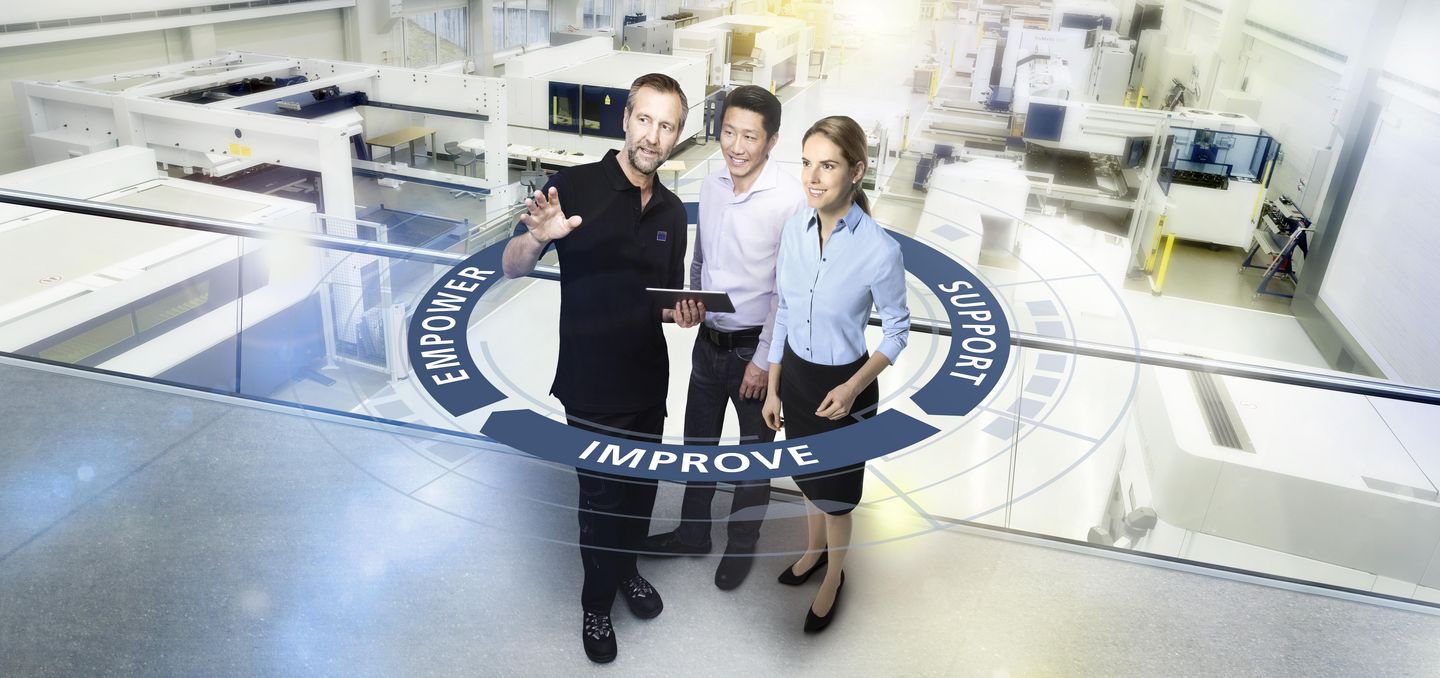 MyTRUMPF registration confirmation
Thank you for confirming your MyTRUMPF registration. Our customer services team will check your details and activate your MyTRUMPF account shortly. As soon as we have activated your account, you will be informed via e-mail. Please note that you will not be able to make full use of additional services that require a MyTRUMPF account until your account has been activated.
MyTRUMPF: this is what awaits you shortly
Order your genuine parts, punching and bending tools directly from the e-shops.
Have an overview of all your orders – both present and past.
See all of your machinery, including software, service agreements and training courses.
Benefit from attractive offers and special deals in our e-shops.
Download programming data for tools, or software updates in the download centre.
Do you know what else you can do on your MyTRUMPF account?