TRUMPF magazine
Keep up to date with the TRUMPF publications! Whether you're looking for the latest trends and new products or would like user reports from practice – our magazine is well worth a read. You can subscribe or download it as a PDF free of charge.
TRUe – the magazine for sheet metal experts

TRUe 16# 2022 Inspiration
Touguinha
Dedicated to digital: how a connected factory transformed its commercial and domestic refrigerators into hot products
Ukiha
Made to move: what happens when you combine Japanese craftsmanship with industrial manufacturing expertise
Hettingen
Sport and steel: how MyTRUMPF and the TRUMPF Service app keep the production of fitness machines on track
Ditzingen
Incubating innovations: why TRUMPF is giving employees a helping hand to establish their own start-ups

TRUe 15# 2022 Curiosity
California
A stadium roof like no other: How TRUMPF machines made the impossible possible

Subbiano
Curiosity, ingenuity and quality: How a natural disaster lead to an international business boom

Hilchenbach
Upgrades instead of new builds: How TRUMPF Smart Factory Consultants are making a SCHRAG site the most modern profile factory in Europe

Ditzingen
Smart, smarter, AI: With artificial intelligence, TRUMPF is revolutionising sheet metal processing

TRUe - 14# 2021 Growth
Taichung
Chang's courageous journey: A female CEO in Taiwan battles to create her connected factory

Dillenburg
Second-generation growth: two brothers join forces to take H. K. Neun into a digitally connected future

Moerkerke
Belgium's best bending business: Whatever their size, Dezwaef's bending machines get the job done!

Ditzingen
New cells for a greener world: A U.S. start-up seeks to shake up the auto industry with its recycled batteries

TRUe - 13# 2021 Partnership
Debrecen
Grandpa, metal and bytes: why a digital native built up his high-tech production with his grandfather

Schopsdorf
Two are better than one: how a Smart Factory developed out of a Tunisian-German friendship

Sheridan
Cowboy State 4.0: why EMIT Technologies is networking sheet metal processing in the prairies of Wyoming

Ditzingen
Just two euros: why soon we will only have to pay for machine tools per manufactured part

TRUe - 12# 2020 Effizienz
Ripoll
Adiós to waste: A Spanish company uses mobile phones to manage production
Alexandria
Corona as an opportunity: How an Egyptian sheet metal processing business is preparing for the post-corona era
Heusden-Zolder
How a specialist for outdoor lifestyle products is making a virtue out of laziness
Ditzingen
Lasers, robots, bytes: In a new Smart Factory, TRUMPF demonstrates its expertise in delivering solutions

TRUe - 11# 2020 Progress
Karczew
From tangled cables to a global company: The American dream, Polish style
Melbourne
Trucks and 4x4s in the outback: An Australian company on the road to automation
Keila
Family firm 4.0: How a tiny Estonian company evolved into a digital pioneer
Ditzingen
Digital schooling: VR is transforming how we learn to use machines
Laser Community – the TRUMPF laser magazine

Laser Community Issue 34/2022
Featuring:
Display production: Can't someone finally come up with a solution to prevent displays from cracking? Well, there already is one: laser wave cutting for display edges.
Toolmaking: Did someone just turn up the heat! A toolmaking-industry 3D printing solution for carbon steels has finally arrived.
Metal 3D printing: From dreamers to trailblazers: the three inventors once mocked&tbsp;for their dream to one day print metal in 3D who have had the last laugh.

Laser Community edition 33/2021
Featuring:
Satellite technology: For the first time, satellites are produced on an industrial scale and then launched into orbit – thanks to 3D printing and laser technology.
Weather research: Prof. Jean-Pierre Wolf is hoping to use a laser to catch lightening bolts. Clemens Herkommer built this laser.
Electromobility: How Mercedes-Benz is building successful batteries for the new approach to mobility.

Laser Community edition 32/2021
Featuring:
Energy: Hydrogen is the new energy source of the 21st century. How laser technology is driving the new boom.
Quantum technology: Interview with Professor Jörg Wachtrup from the University of Stuttgart.
Customer report: GFH invents laser turning.
Laser Community edition 31/2020
Featuring:
Medical technology: How lasers are used in medical technology to save human life.
Ultrashort pulse laser: The laser attracts nerds out into the country side.
Nanoparticles: Prof. Stephan Barcikowski interview about lasers in the chemical industry.

Laser Community edition 30/2020
Featuring:
Power:

Quantum computer assists during laser cutting. It's really true.

Glory:

Happy 60th birthday, dear laser!

Ahead:

How hollow-core fibres simplify the production sequences with ultrashort pulse lasers.

Laser Community Issue 29/2019
Featuring:
Architecture: Laser technology opens up new possibilities for steel in architecture.
Quantum technology: Are we on the way to transmission of thought? And what does the laser have to do with it?
Mini Laser: VCSEL – How a tiny beam source is opening up huge possibilities in sensor technology.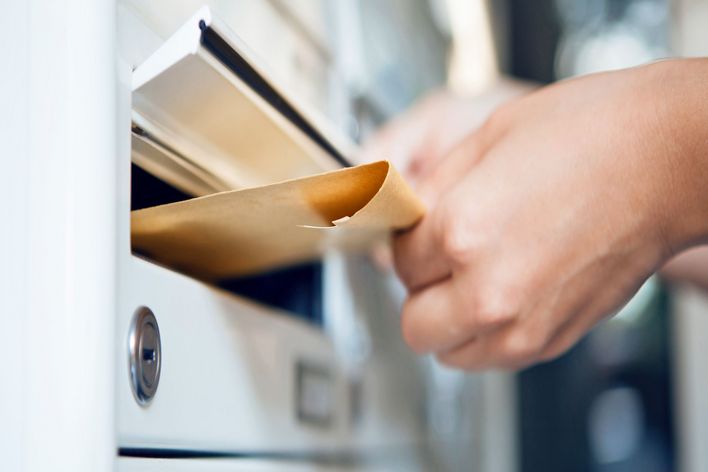 Don't miss a single issue of Laser Community and/or TRUe magazine. Simply register for our free email subscription and receive the latest magazine via email.
Stay up to date with latest trends and new products.