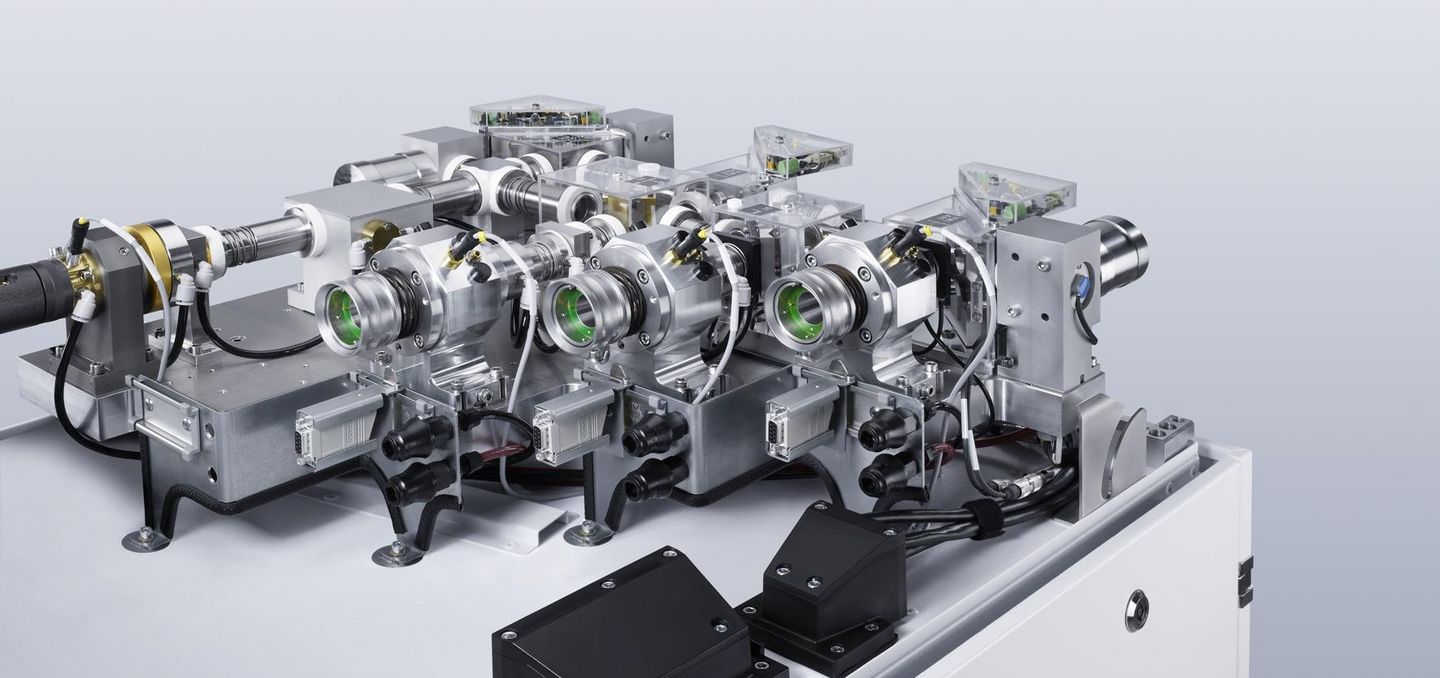 Diode lasers
The highly efficient diode lasers of the TruDiode family impress with optimal application results with low investment and operating costs. The lasers reliably provide a constant laser power into the multi-kilowatt range. Typical applications are deep welding, heat conduction welding, and laser metal deposition, soldering and plastic welding. The high efficiency of over 40% reduces your production operating costs. As there is no additional resonator setup required, the TruDiode lasers are particularly compact.
TruDiode
Diode lasers from the TruDiode range impress with excellent reproducible application results. They provide a reliable constant laser power of up to 6 kW with the highest level of efficiency. The high quality of all components and the unique passive diode cooling ensure that these lasers offer outstanding availability and a long service life. You can integrate your diode laser into your production environment easily and quickly using all common fieldbus interfaces.
You may also find these topics interesting
Contact
TRUMPF Ltd.
Fax +44 1582 399260
E-mail
Downloads

Beam sources brochure
pdf - 9 MB