Cost-effective entry-level machine
The TruPunch 1000 is the perfect entry-level machine for professional punching. The compact machine excels with its high level of processing flexibility: in addition to just punching, you can also use it to form threads, extrude and bend flanges. You can process midsize sheets completely in one tool setup without repositioning. You can even produce smaller orders and lot sizes economically, quickly and with flexibility.
Ready for numerous applications
The TruPunch 1000 masters all of the relevant applications of a TRUMPF punching machine.
Versatile tools
TRUMPF offers top quality punching tools such as the MultiTool or the MultiShear slitting tool.
Easy operation
The intuitive control enables the immediate production of simple and complex parts.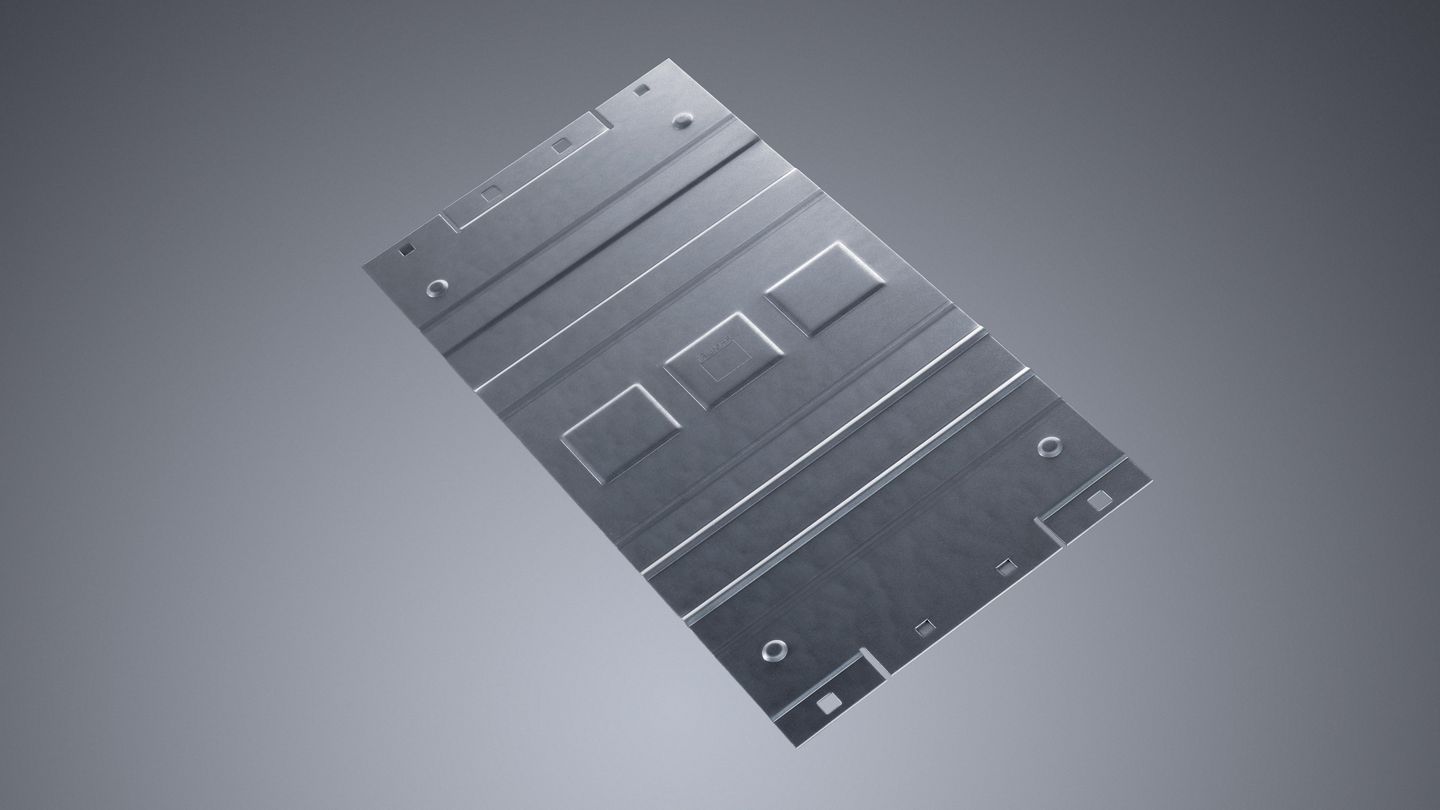 Electronic component
Produce with flexibility using tools for every application, such as flanges, cups and roller folding. For this component, the following tools were used: stepping tool, bracket tool, cup tool (rectangular and round), roller offsetting tool and roller pinching tool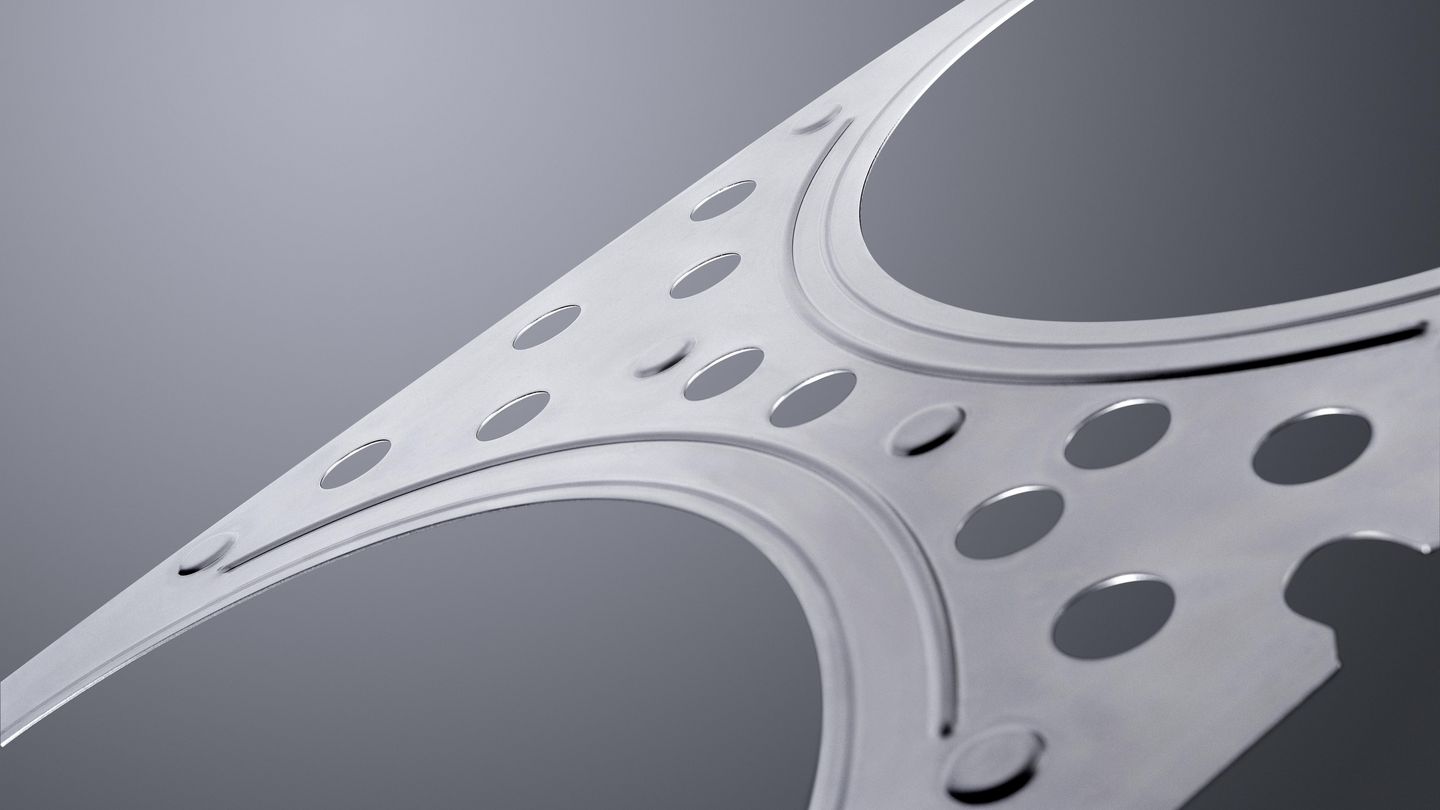 Workpiece
With the largest tool range in the world, the machine offers the highest level of processing flexibility. For this workpiece, the following tools were used: roller beading tool, MultiCut tool, cup tool and roller offsetting tool
TruPunch 1000 (S05) small format

TruPunch 1000 (S05) medium format

Dimensions
Width
6000 mm

1

6550 mm

1

Depth
7144 mm

1

7144 mm

1

Height
2155 mm

1

2155 mm

1

Max. stroke rate
Punching (E = 1 mm)
600 1/min
600 1/min
Marking
1300 1/min
1300 1/min
Working range
Punching mode, X axis
2050 mm
2500 mm
Punching mode, Y axis
1250 mm
1250 mm
Max. sheet thickness
6.4 mm
6.4 mm
Max. workpiece weight
150 kg
150 kg
Max. punching force
165 kN
165 kN
Tools
MultiTool changing time
2.4 sec
2.4 sec
Number of tools/clamps
15 Pieces / 2 Pieces
18 Pieces / 2 Pieces
Part removal
Max. part size, part removal flap, punches
180 mm x 150 mm
180 mm x 150 mm
Max. part size - Punching part removal flap (with moving table)
180 mm x 500 mm
180 mm x 500 mm
Max. part size – fixed punching chute (with moving table)
460 mm x 500 mm
460 mm x 500 mm
Consumption values
Average power input of active auto-shutdown
0.3 kW
0.3 kW
Average power input in production
4.3 kW
4.3 kW
Technical data sheet
The technical data of all product versions as a download.
The TruPunch 1000 guarantees you the best part quality with a high level of efficiency. Common cuts lower the amount of scrap and make optimum use of the material.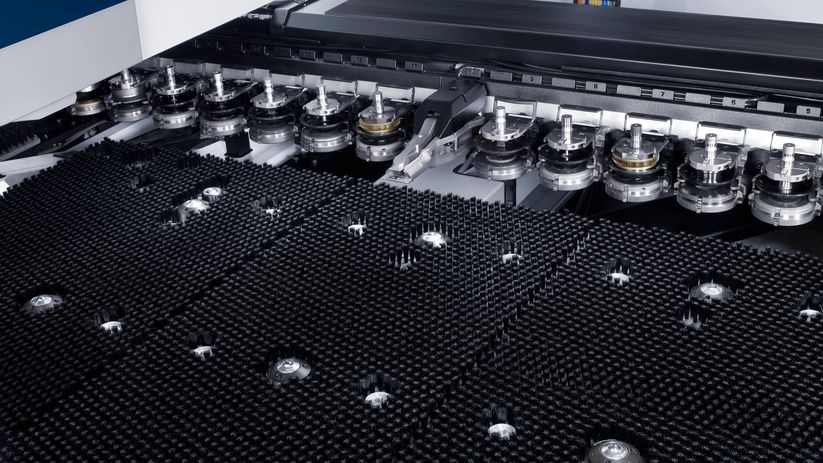 Brush tables are available for gentle material handling.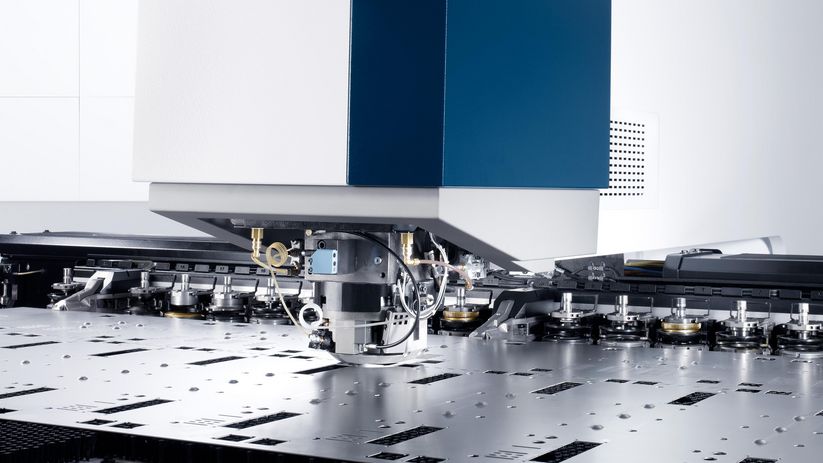 Thanks to the On-Demand Drive, the hydraulic punching head system always works optimally. This leads to reduced noise generation during non-productive times and reduces the hydraulic load of the entire system.
TRUMPF is the first manufacturer worldwide to offer you punching machines that feature skeleton-free processing. This innovation saves material and increases process safety.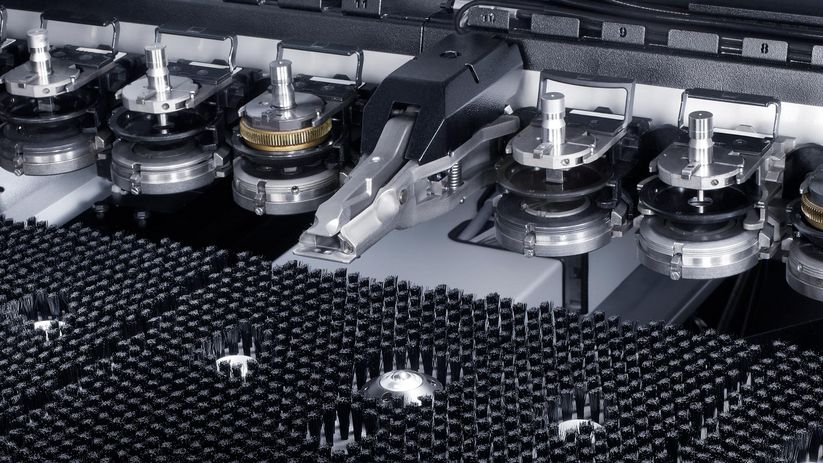 Blank processing value package
With the blank processing package, you can also process blanks simply and in a process-reliable way. This is made possible by a second index pin and additional clamp, amongst other things.
Thanks to the parts conveyor belt, punching parts are ejected in a process-reliable way.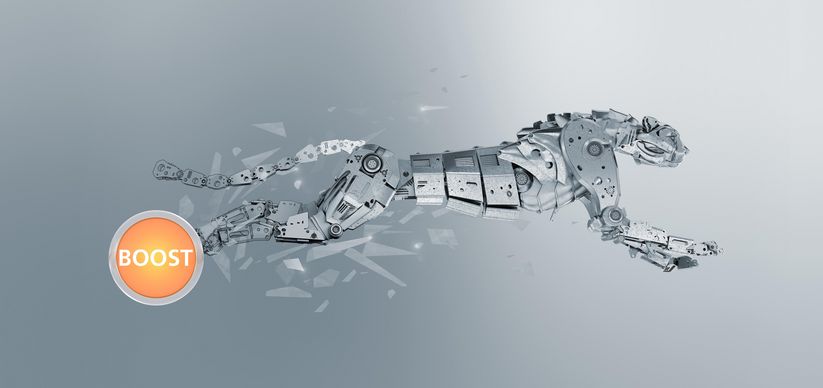 TruTops Boost
Construct and program your laser, punching and combination punch laser machines intelligently with TruTops Boost, your all-in-one 3D solution. Numerous automated processes save you time-consuming routine processes and the joint nesting pool saves time and material. You also always have an overview of all manufacturing orders and order-based work.
Software
The extensive range of TruTops software supports you throughout the entire production process. Control your operational workflow in a simple and targeted manner, from managing your customer orders and purchasing processes to delivery of the produced parts. Through the direct coupling with the machine control, you can keep a constant eye on the status of your orders.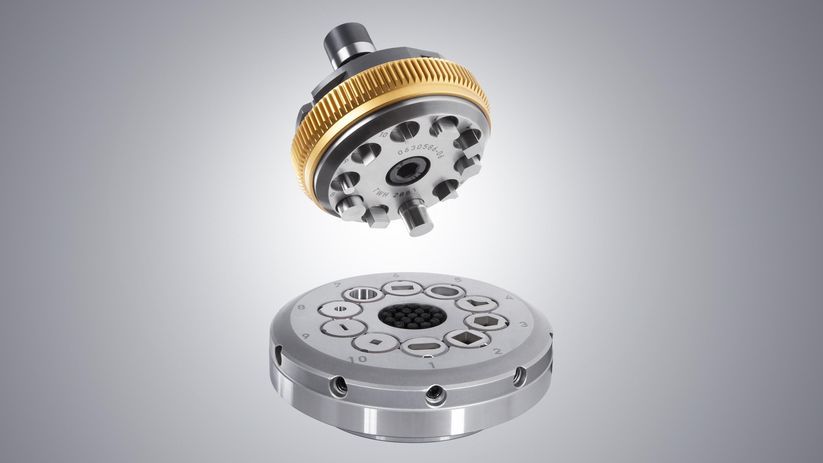 You can boost the productivity of your punching machine with a tool adapter for up to ten inserts – in particular for small punching operations.
Use our patented cutting technology for outstanding edge quality without nibbling marks. A die with brush inserts also prevents scratches.
With a length of up to 100 mm, you can take advantage of new design options for sheet metal. Processing in just one stroke guarantees the highest quality.
Punching tools at a glance
TRUMPF offers the world's largest range of punching tools on the market. You will find the perfect solution for every punching and forming application.
This product range and information may vary depending on the country. Subject to changes to technology, equipment, price and range of accessories. Please get in touch with your local contact person to find out whether the product is available in your country.
Footnotes
The dimensions are approximate; the dimensions specified in the installation plan are valid.
TRUMPF Ltd.
Fax +44 1582 399260
E-mail