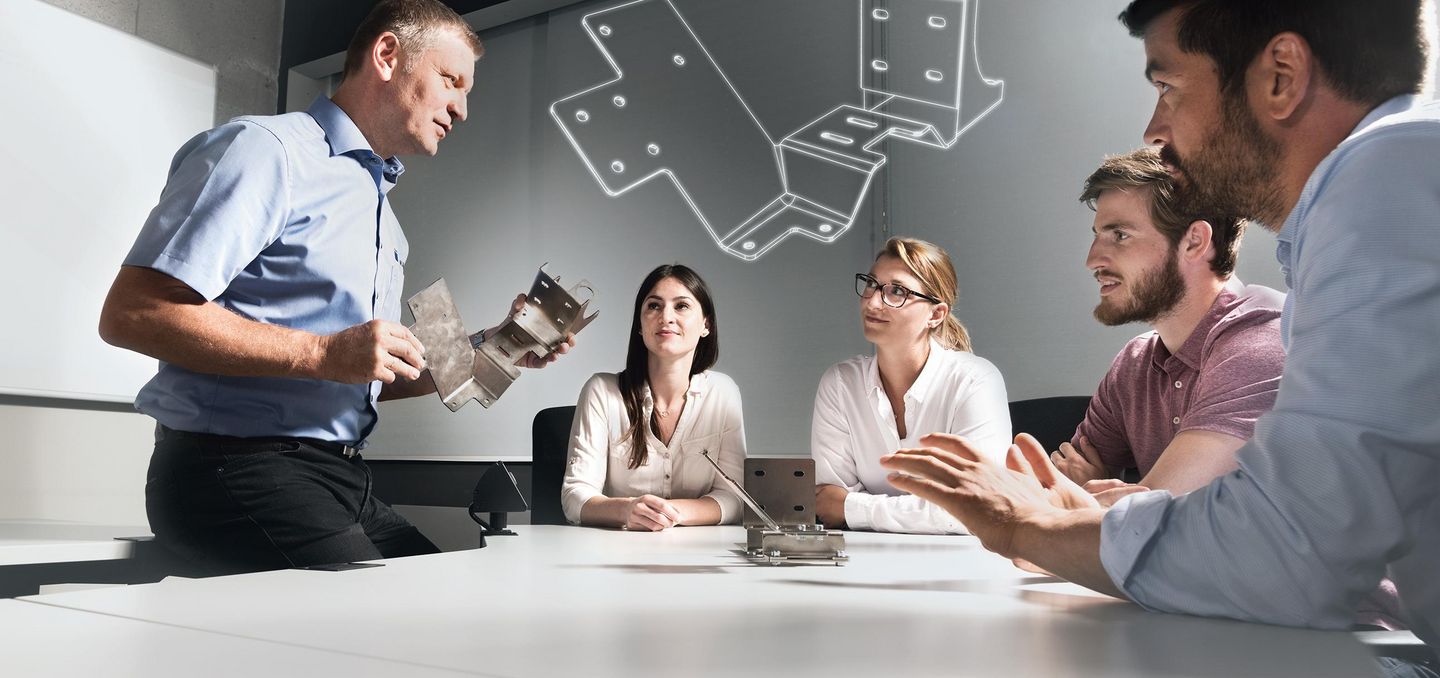 Part optimisation – cleverly designed to make your component more cost effective
What potential is hidden within your parts? Find out now at our workshops and seminars on part optimisation for sheet metal and tubes. Whether you wish to manufacture parts more profitably, produce new parts, or enter new types of technology – the relevant knowledge regarding sheet metal design will help you trim your parts for success, while saving money as well. Because cost-efficiently designed parts are the key to efficient manufacturing, require fewer process steps and reworking, and pave the way to networked production.
Cost-effective design
Cut down production steps and costs through the function-based redesign of your components.
Apply your skills directly
Learn how to optimise your parts practically through exercises and your own components.
Make use of experience
Take advantage of our practical knowledge from more than 500 workshops.
New inspiration
Acquire rules of design for creative ideas and new solutions.
Dominik Straus
Consultation for part design
E-mail