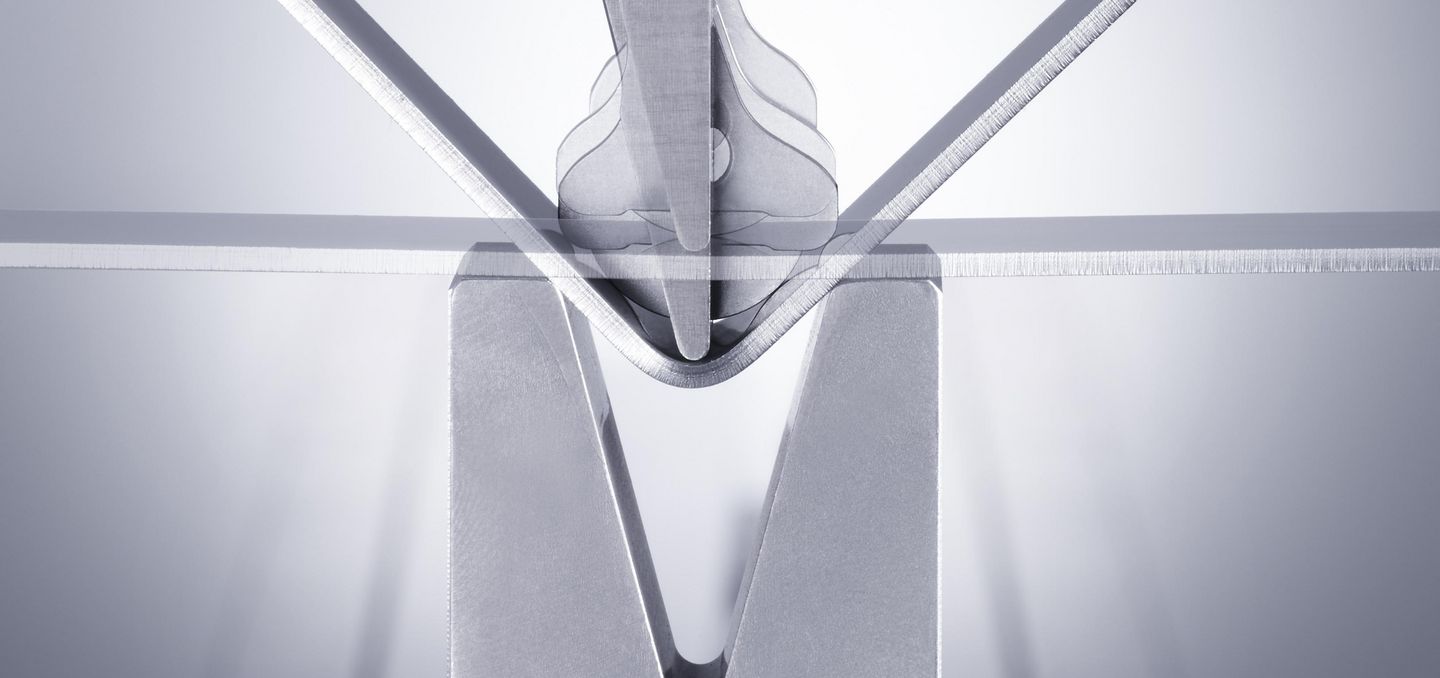 Bending tools
No matter what you want to bend – with the bending tools from TRUMPF, you can achieve it. Choose from a comprehensive range of bending tools or have special tools created to your requirements. With the TRUMPF sensor tools for direct angle regulation in the bending process, you can successfully produce the first part in a series perfectly. Lightweight tools lessen the load of your day-to-day work.
For every eventuality
No matter what you would like to bend – TRUMPF will develop the right tool solution for you.
Quickly to hand
You can look forward to the quick availability of a tool solution and its delivery.
Well advised
Get the best out of your bending machine – in-depth and expert advice will demonstrate how this is done.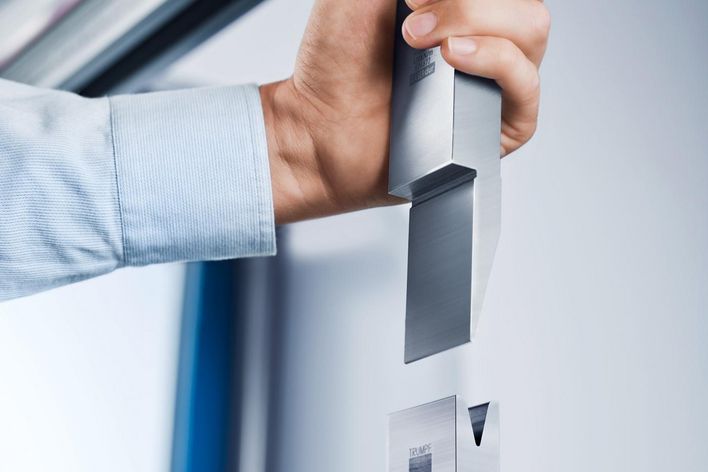 Standard tools
You can order all TRUMPF bending tools as a set or as parts. With more than 150 different upper and lower tool types in stock, numerous part geometries are possible.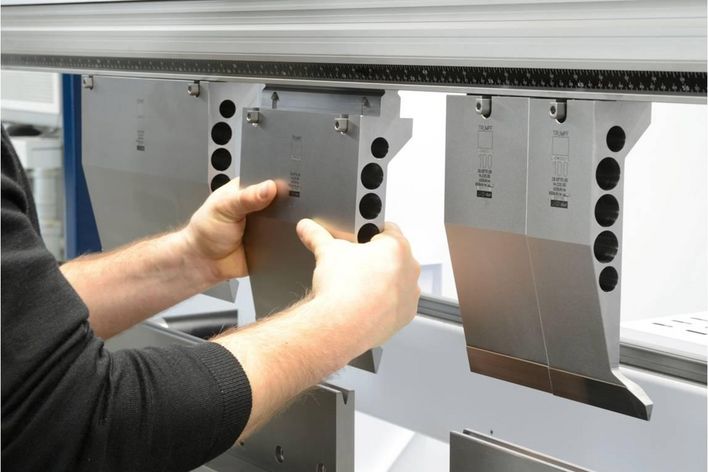 Lightweight tools
Improved set-up: the lightweight bending tools from TRUMPF are up to 35% lighter. All common upper tools are also available in a lightweight design.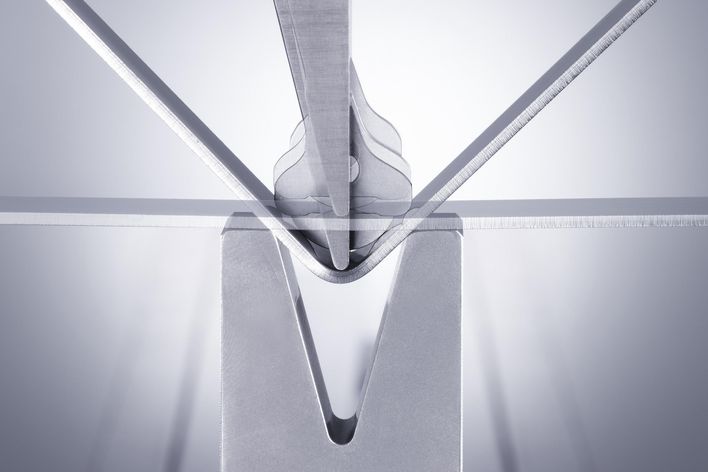 Sensor tools
TRUMPF sensor tools work according to the tried-and-tested ACB measuring principle. Measurements are carried out directly in the process zone by sensor discs which are integrated in the tool shape. Additionally, adapters are available in the case of U bends with long sides – even for ACB sensor tools.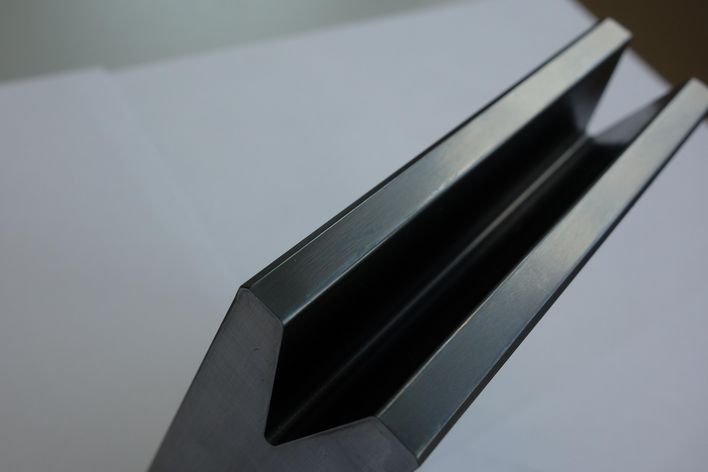 LASERdur ZN and LASERdur AL coating
Our specially coated bending tools mean that unwanted adhesions of aluminium or zinc caused by sheet abrasion, and the resulting marks and inaccuracies, are a thing of the past. With LASERdur AL and LASERdur ZN, you benefit from high-quality coatings that combine a high surface hardness of your tools with outstanding sliding properties. An added bonus: the coated tools are corrosion-resistant and do not need to be cleaned.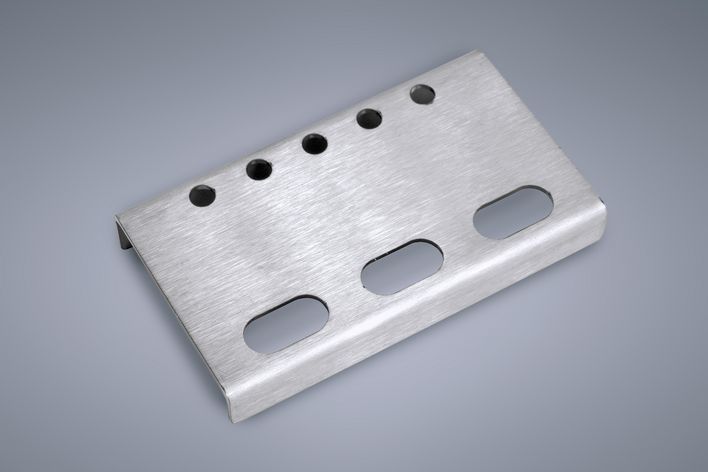 Bending with RollBend
The RollBend tool enables you to create low-mark, short flange lengths, as well as mouldings and holes close to the bending line, without causing deformation. It can be combined with standard dies. With the new RollBend, which has a moulded elastomer layer, you can even now bend mark free.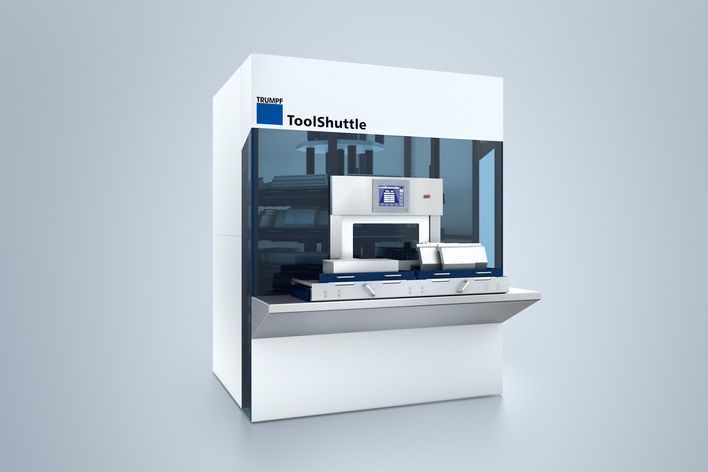 ToolShuttle tool magazine
The ToolShuttle centrally supplies up to two bending machines with bending tools. You can store up to 160 m of tools in its storage area measuring just 5.9 m2. Unlike conventional solutions there is no need for searching or transit times as the tools are located directly at the machine. The tools are provided automatically and can be ergonomically moved from the tool magazine to the setup position via a moving table. As an additional benefit, the ToolShuttle also comes with an integrated air dryer which protects the tools against corrosion.
Services
Modification of standard tools
If desired, TRUMPF can adapt upper and lower tools to your needs. This services includes radii modifications, special forms or angle changes, for example.
Customer advice and customised solutions
Strong support: TRUMPF technology experts check your request for feasibility and draw up complex special solutions together with you.
Service for everything tool-related
Worry-free: TRUMPF offers a repair service for your bending tools. New tool data is available digitally through this.
Special tools
Make use of the pooled expertise of TRUMPF, and have special tools produced which are tailor-made to your requirements. TRUMPF can advise you and develop, construct and test your personal special tools.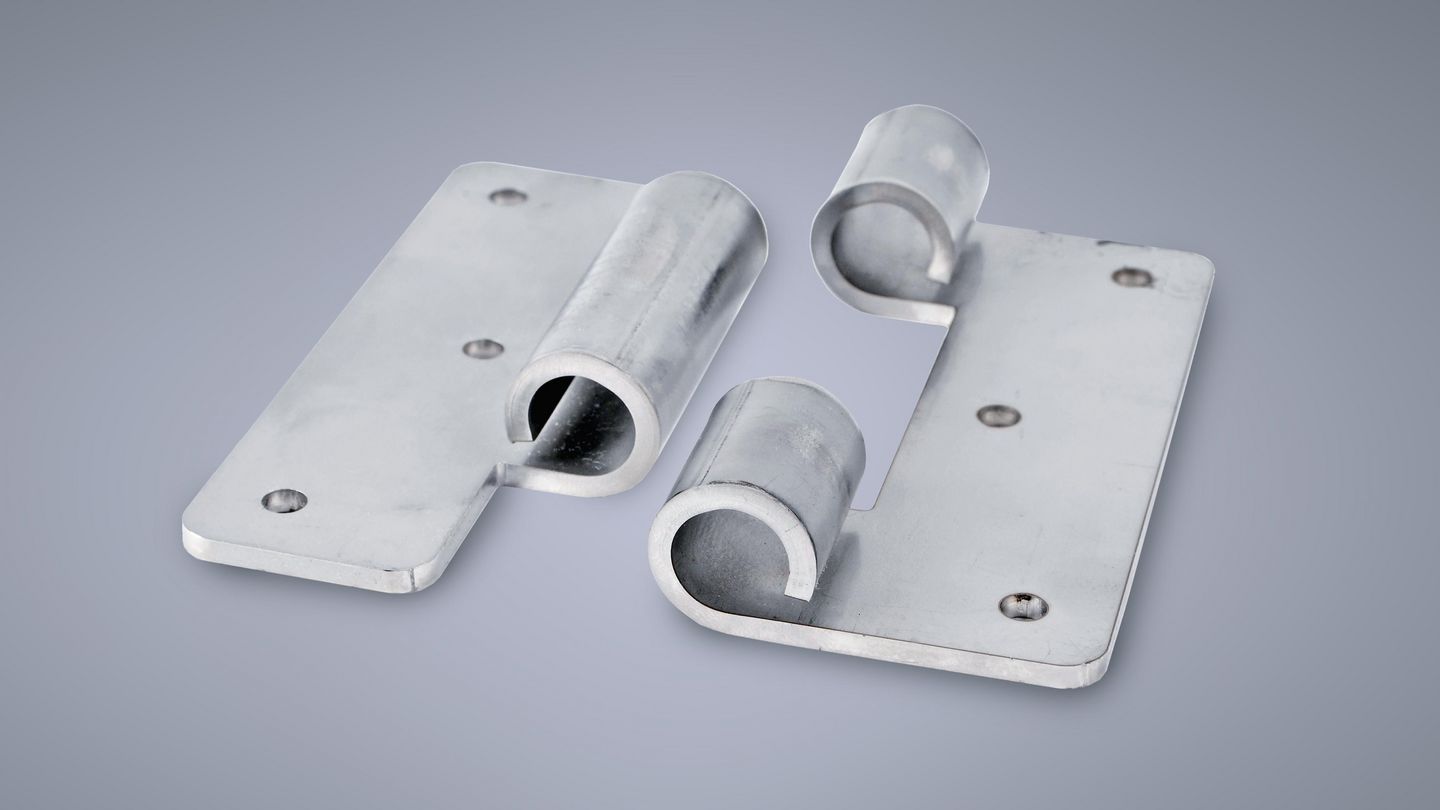 Complete hinge tool
The tool is designed for hinges with fixed dimensions (sheet thickness, hinge diameter and hinge extent) and is used without a backgauge as the gauge is integrated in the tool. This enables door hinges to be produced quickly, for example.
Pivoting window tool
The tool with a pivoting window is used to bend closed profiles or U parts. The use of a pivoting adapter makes it possible/easier to remove products, saving you time and money.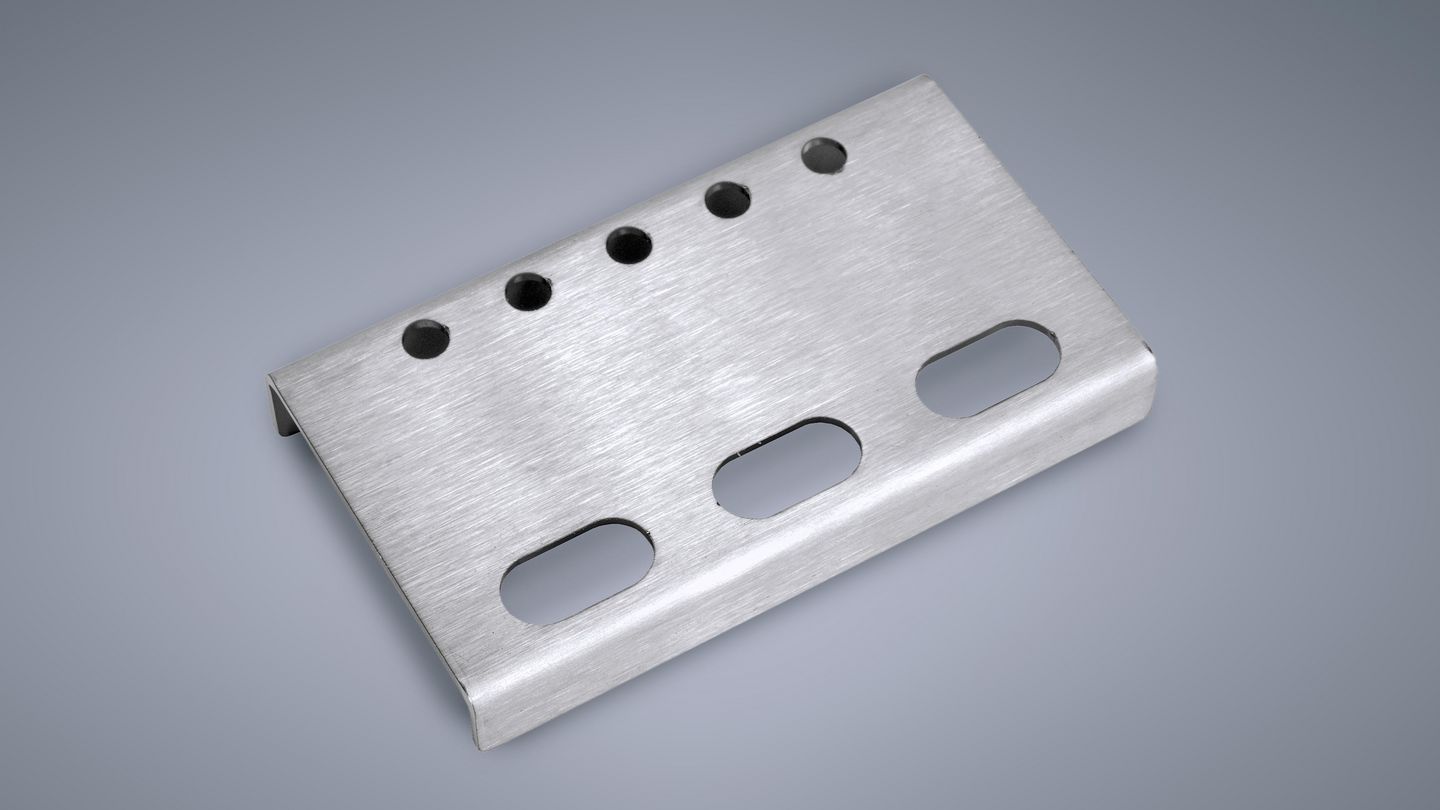 RollBend
During the bending procedure, the support areas of the sides press evenly against the sheet. There is almost no relative movement between the tool and the workpiece.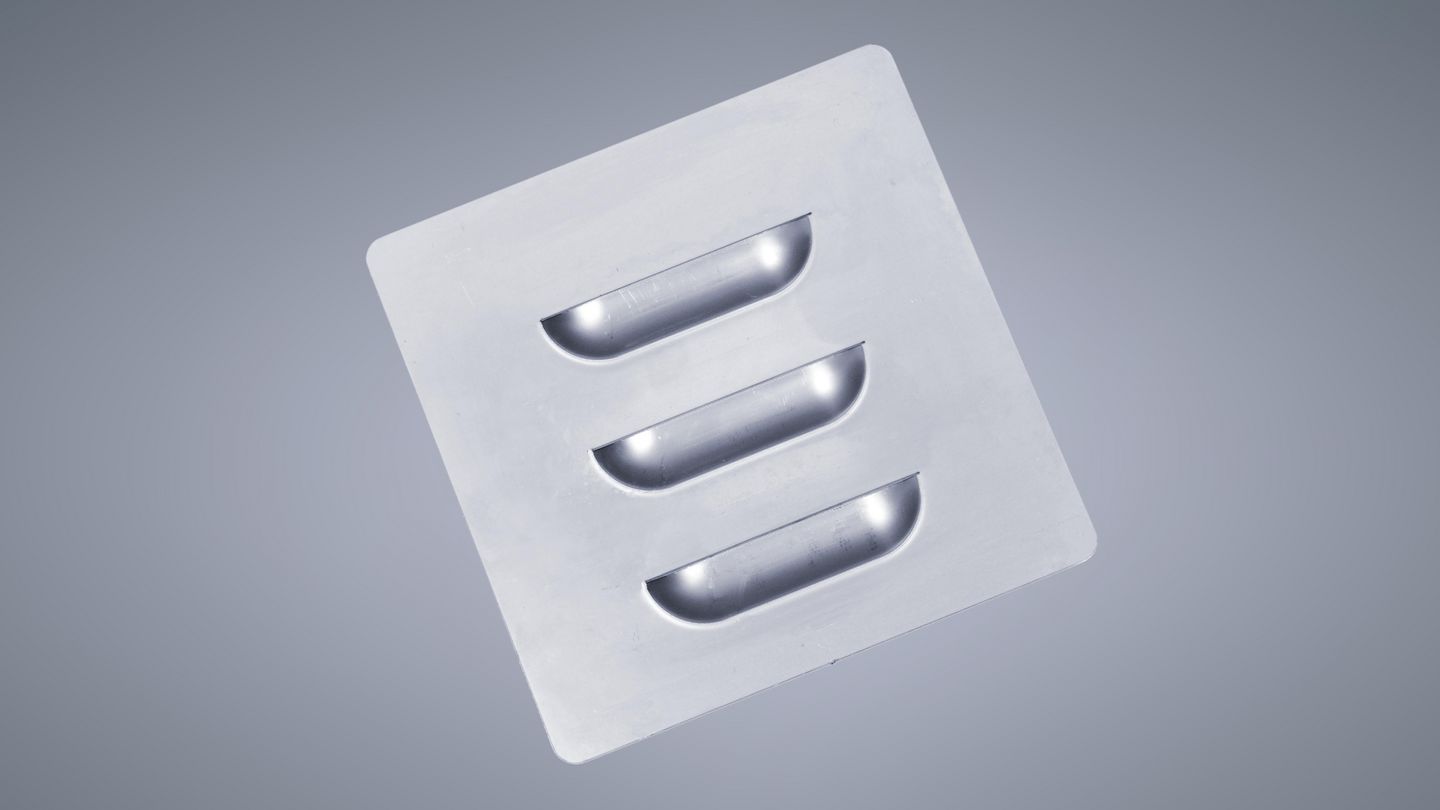 Louver tool for closed tool contours
Louvers can be produced by forming the sheet on the die bending machine. Louvers are usually used as ventilation slots on housings.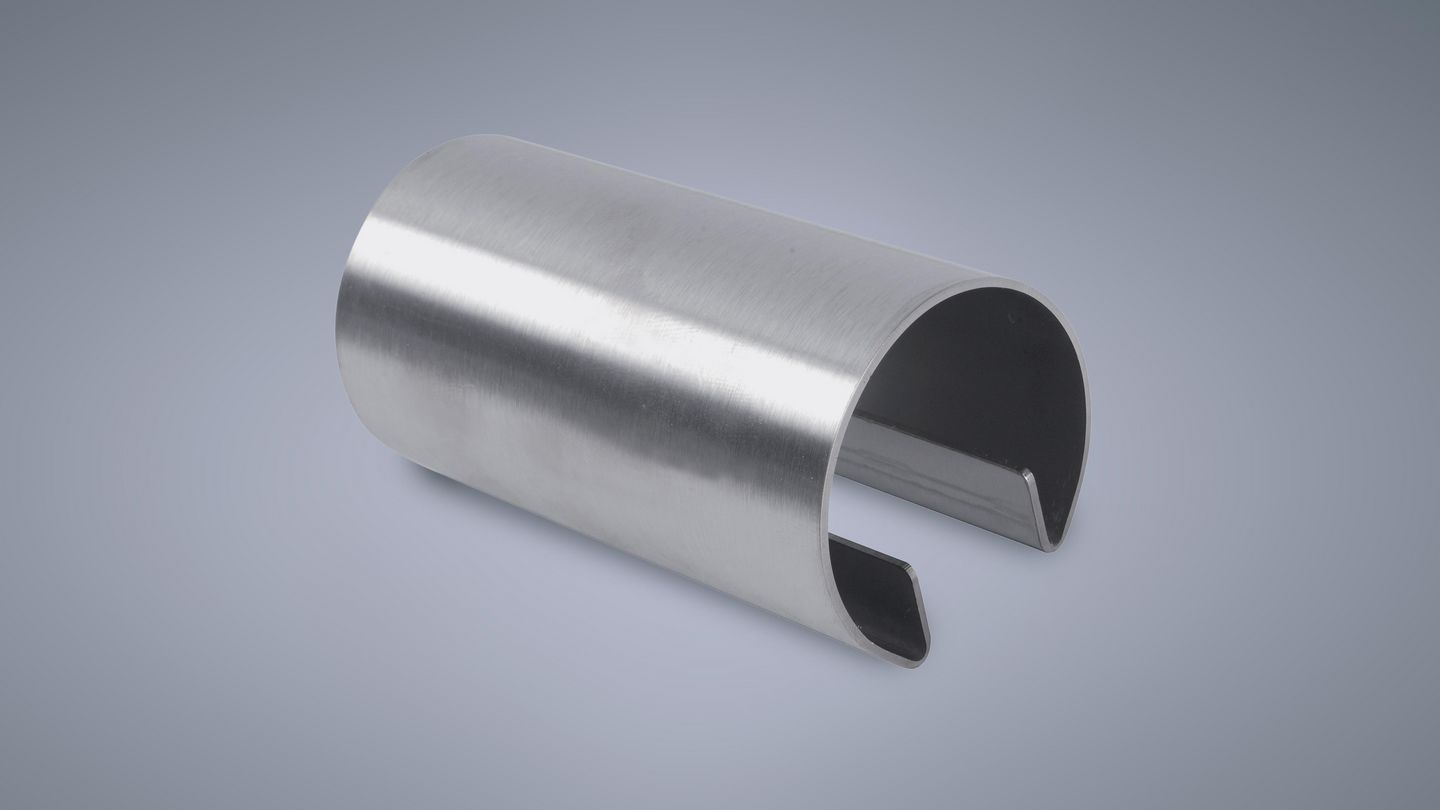 Forming tool for radius bends (circular part)
A circular part is produced by the form lock between the upper and lower tool. The bend radius is determined by the tool radius (depending on the sheet thickness, material type, etc.). Circular parts can be used as handrails for staircases, for example.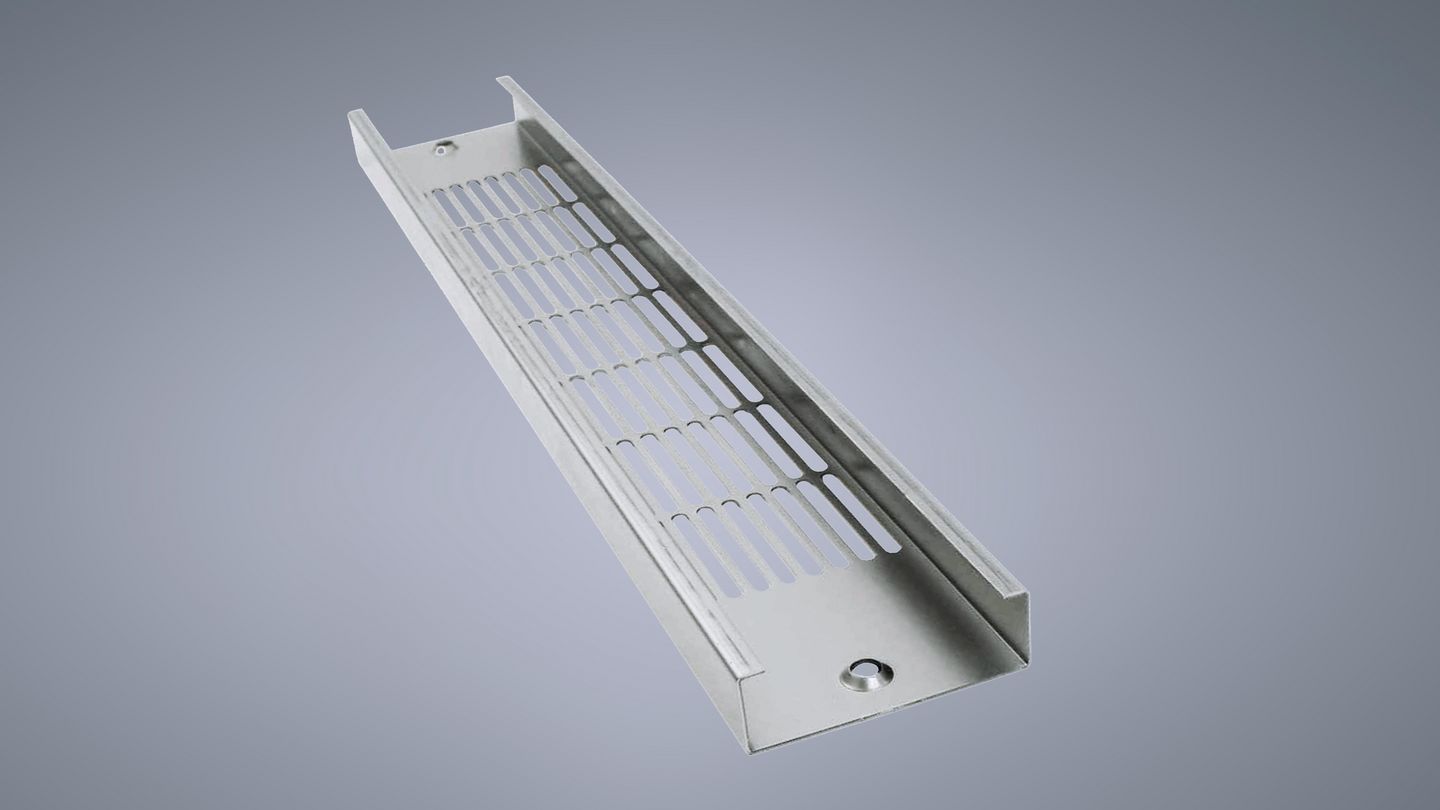 Tool for wide U part
This tool can be used to produce very tall U profiles in a single step. To prevent the product sticking in the die, an ejector and gas springs push the profile out of the lower tool.
Large rotating jaw tool
This tool can be used to produce very tall U parts. The rotating jaws compensate for the springback in the material caused by overbending. This tool eliminates the need for prebending and folding.
Offset tool for C parts
C parts are generally created using gooseneck punches. The height and throat depth of these can be individually adapted.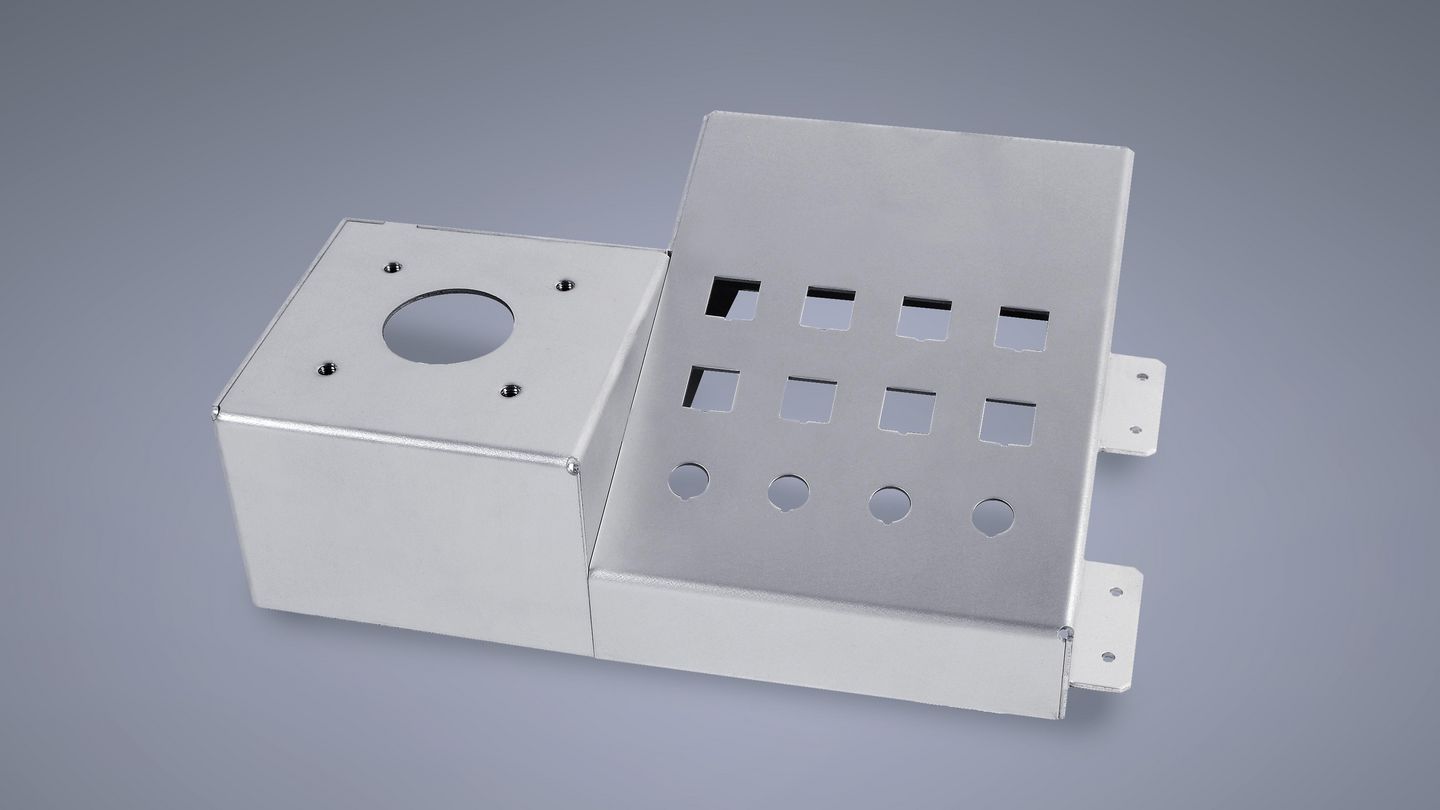 TRUMPF bending film
The bending film is placed over the lower tool and so prevents imprints that could occur on the workpiece due to friction with metal.
Die with R3 catchment radii
These dies have significantly larger working radii. They are used to ensure that the film does not tear and that there are no visible abrasion marks on the material surface when film-coated sheets are bent.
Contact
International Bending Tools
E-mail
Downloads

Bending tools catalogue
pdf - 29 MB
Catalogue for bending tools for the TruBend Cell 7000
pdf - 4 MB