Full transparency for all orders
Depending on your authorisations, you can call up the Easy Order overview in MyTRUMPF and approve order requests that have been made via the Easy Order app. You can also trigger orders and use the history to view who has ordered and approved what orders and when they were made. Do you want to manage user authorisations or be notified by e-mail about order requests and approvals? Settings for these are easy to make in the desktop view.
Take a look at the Easy Order Cockpit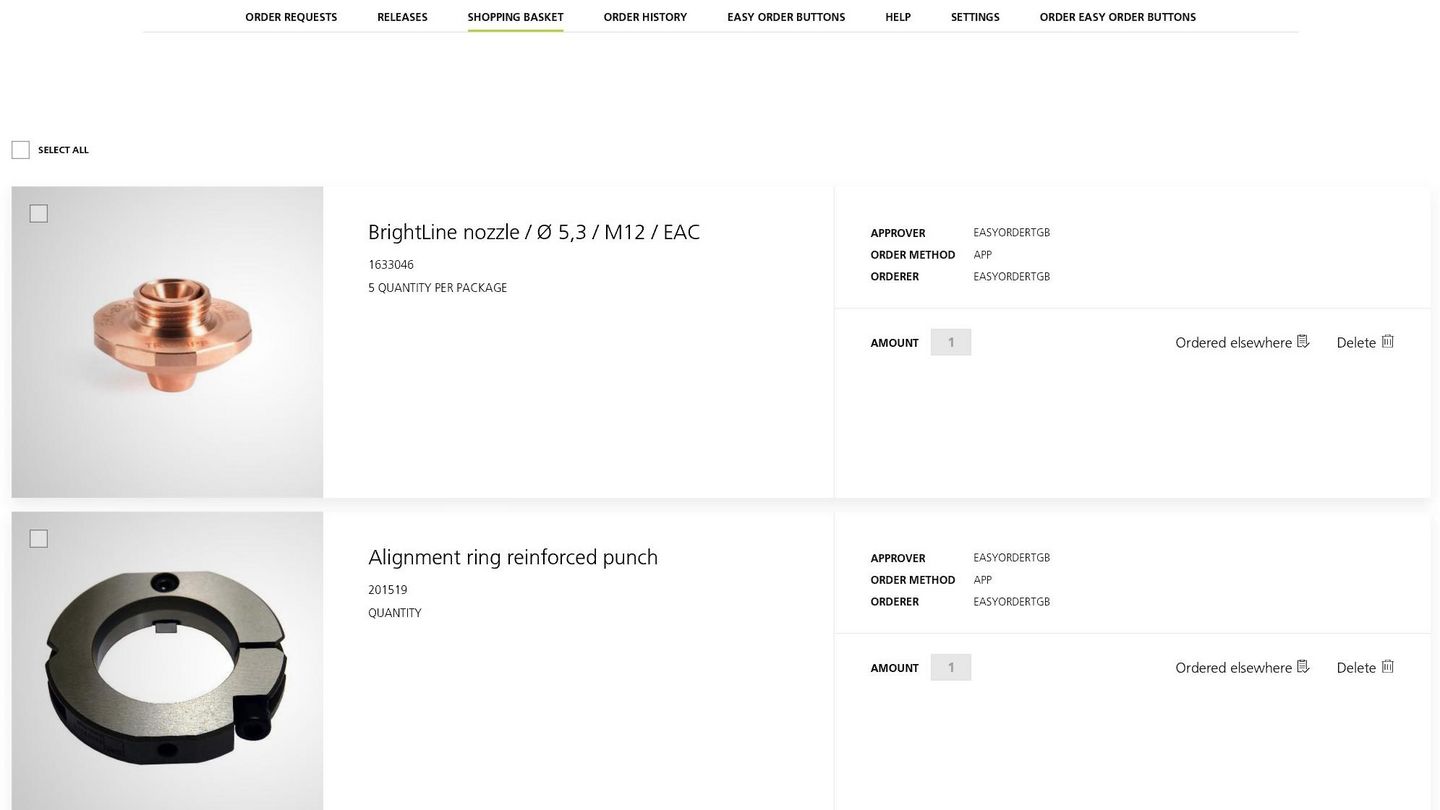 Shopping basket
All enquiries are clearly displayed for processing in addition to order requests, release or shopping basket.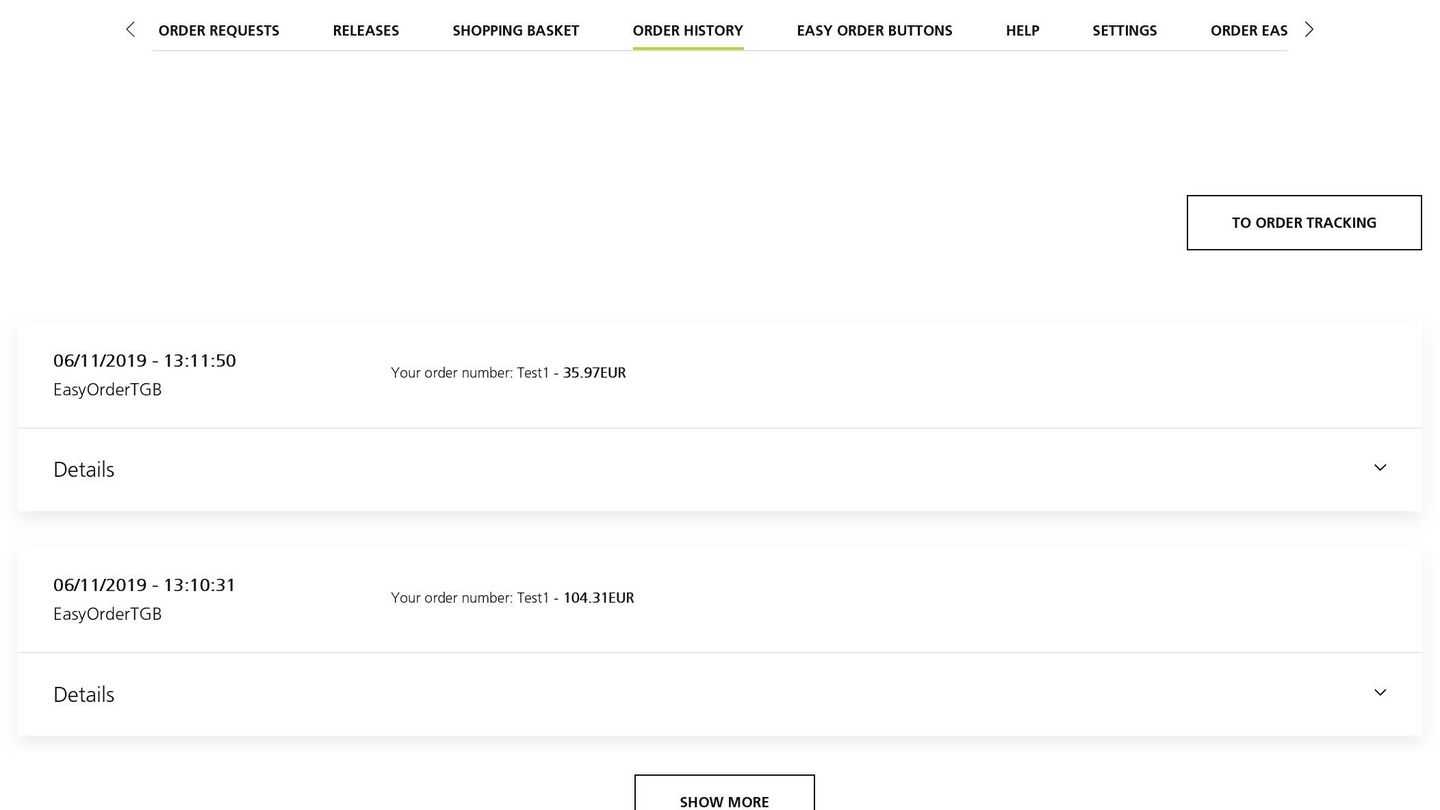 Order history
Who has ordered what and when? Keep track of all Easy Order orders here.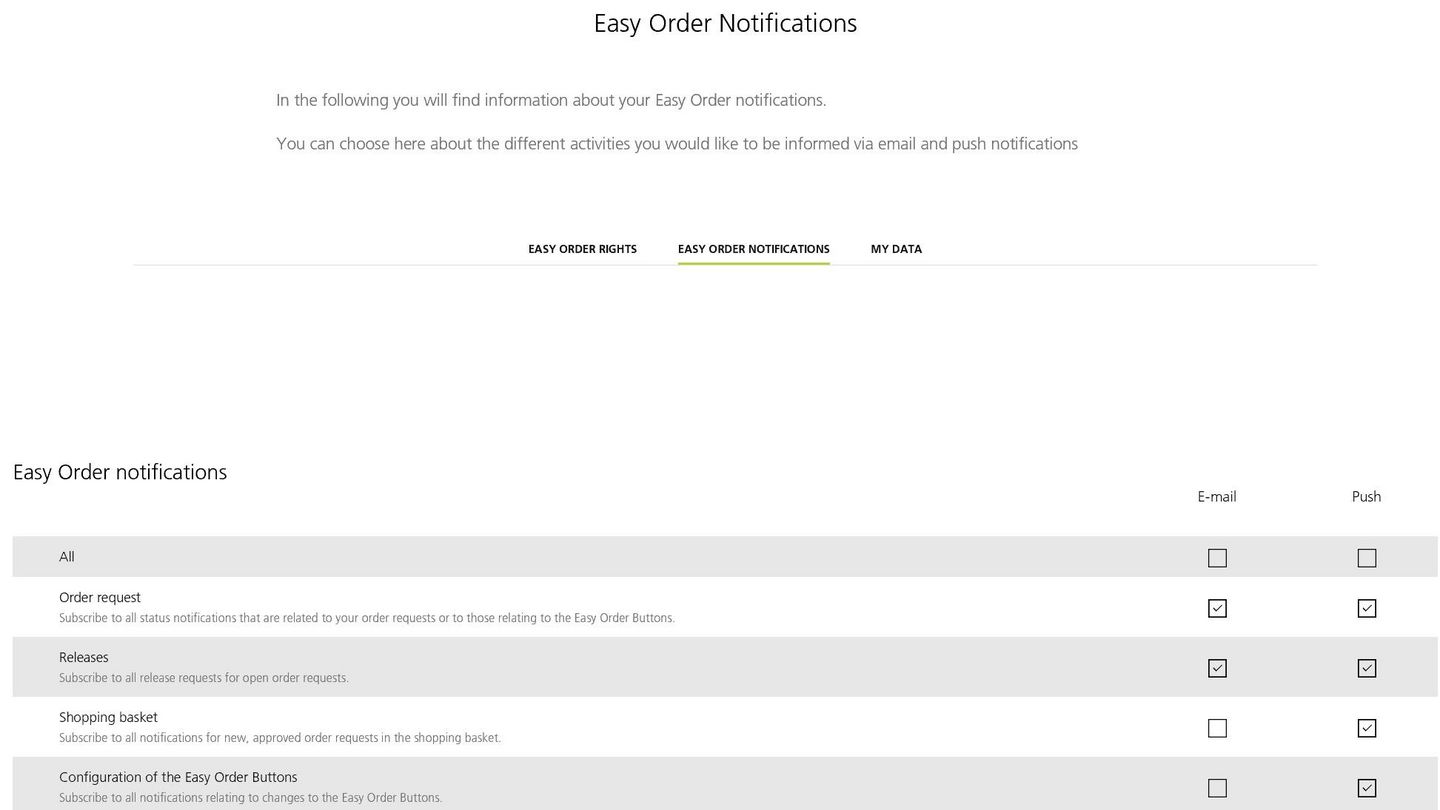 Notifications
Specify which actions you wish to be notified of by smartphone/tablet or e-mail.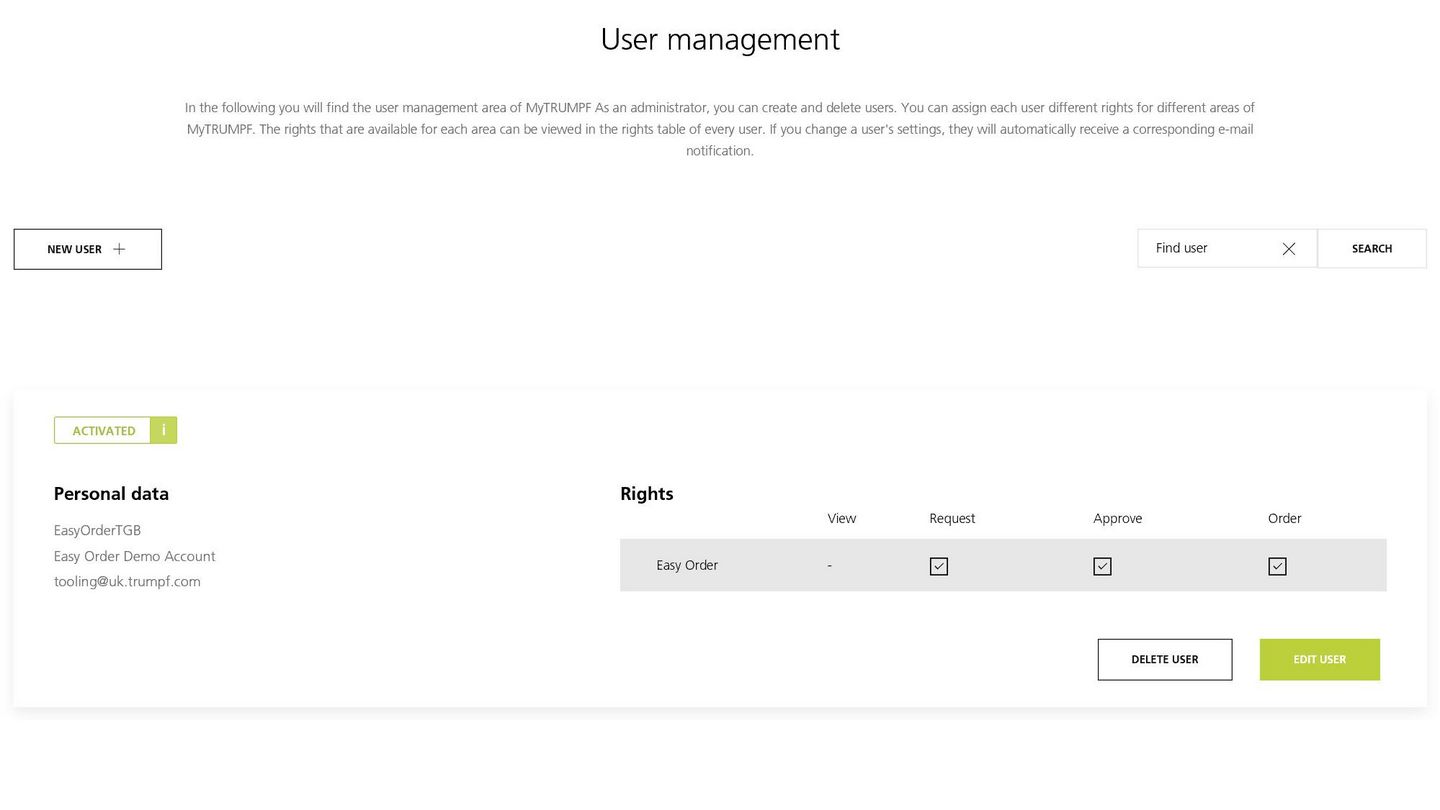 User management
Set up user rights for employees of your company and define, for example, the price at which an order requires approval.