Multi-Mode VCSELs
Multiple mode VCSELs are infrared light sources for mobile consumer applications. The compact dimensions allow use of the laser diodes in highly integrated sensors. These laser diodes are ideally suited for time-of-flight distance sensors due to their power class and radiation characteristics.
Light emission from one or more mesas
Mesas in parallel operation result in redundancy and increase operational safety.
940-nm laser emission
Light at 940 nm cannot be perceived by the human eye.
Short rise/fall time
Benefit from a very fast pulsing mode thanks to short rise/fall times.
Exceptional reliability
More than 1.5 billion VCSELs used without any failures.
Distance sensor system
The compact 940-nm laser diode is perfectly suitable for ranging applications, such as proximity or laser focusing in smartphones.
LiDAR
VCSEL arrays are excellent for LiDAR applications. Very low rise and fall times of the optical pulses make ultrashort pulses with high peak power possible. The addressability of the different segments on the VCSEL arrays can significantly improve the system performance.
Structured light
Structured light applications can be addressed very well with VCSEL arrays as the light source. Processing at wafer level with the latest semiconductor processing systems enables the smallest spacing and individual arrangements of emitters.
Illumination
Multiple mode VCSEL arrays are perfect light sources for IR lighting. The low spectral range and outstanding power across a temperature interval enable very good system performances.
940 nm multiple mode VCSEL
Mini multiple mode VCSEL array with four emitters for time-of-flight applications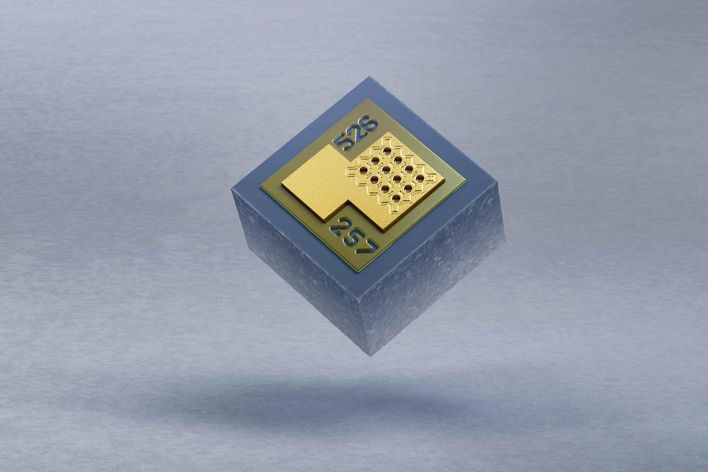 Small 940 nm VCSEL array with Gaussian shaped beam profile
12 emitters mini single-mode VCSEL array for highly precise time-of-flight sensors. VCSEL arrays with Gaussian shaped beam profile and low rise and fall times.
VCSEL array with random dot pattern at 940 nm
VCSEL array for structured light systems. Emitter design with random scattering for progressive applications with structured light.
This product range and information may vary depending on the country. Subject to changes to technology, equipment, price and range of accessories. Please get in touch with your local contact person to find out whether the product is available in your country.
Photonic Components sales
Email