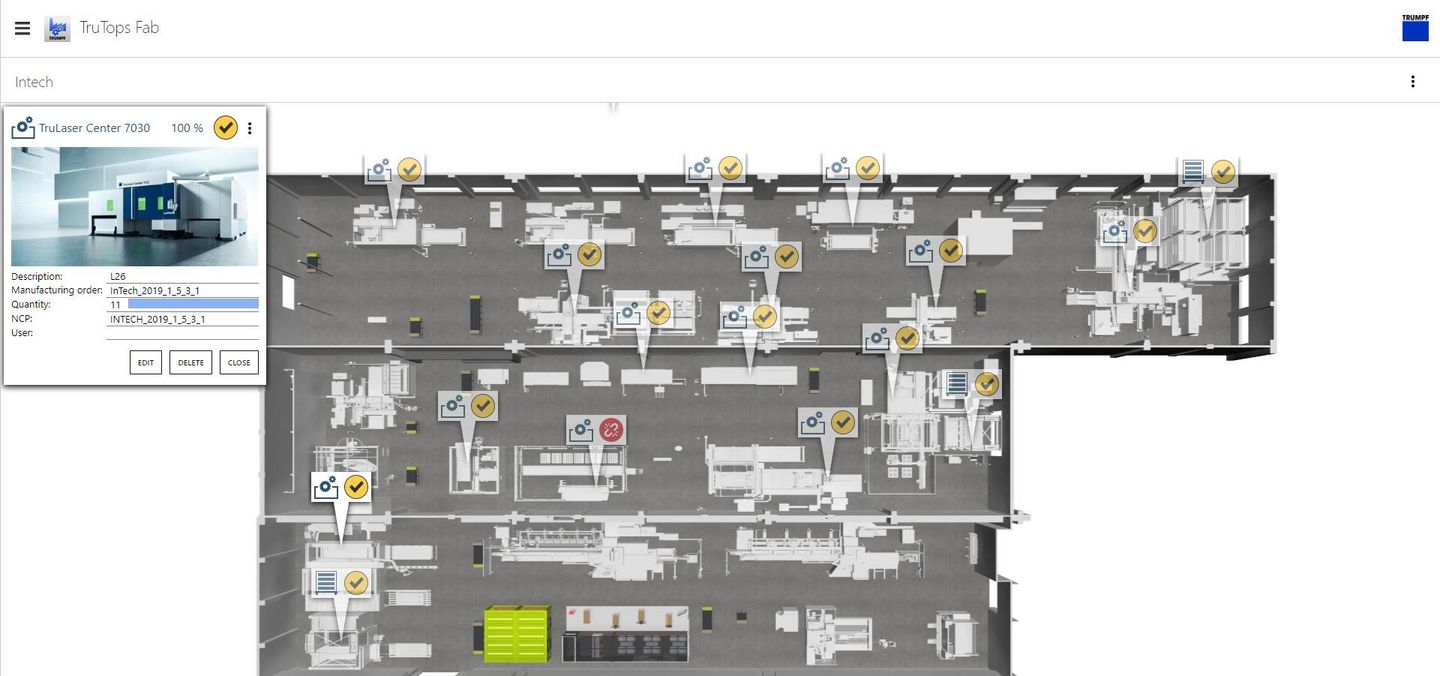 TruTops Monitor
Condition monitoring and data analysis has never been so easy: With TruTops Monitor, you automatically record machine and stock data and analyze the condition of your machines. So you always have full transparency and overview. If necessary, you can react immediately and minimize down times. You can also integrate cameras or webcams into TruTops Monitor to receive images or videos from individual workstations.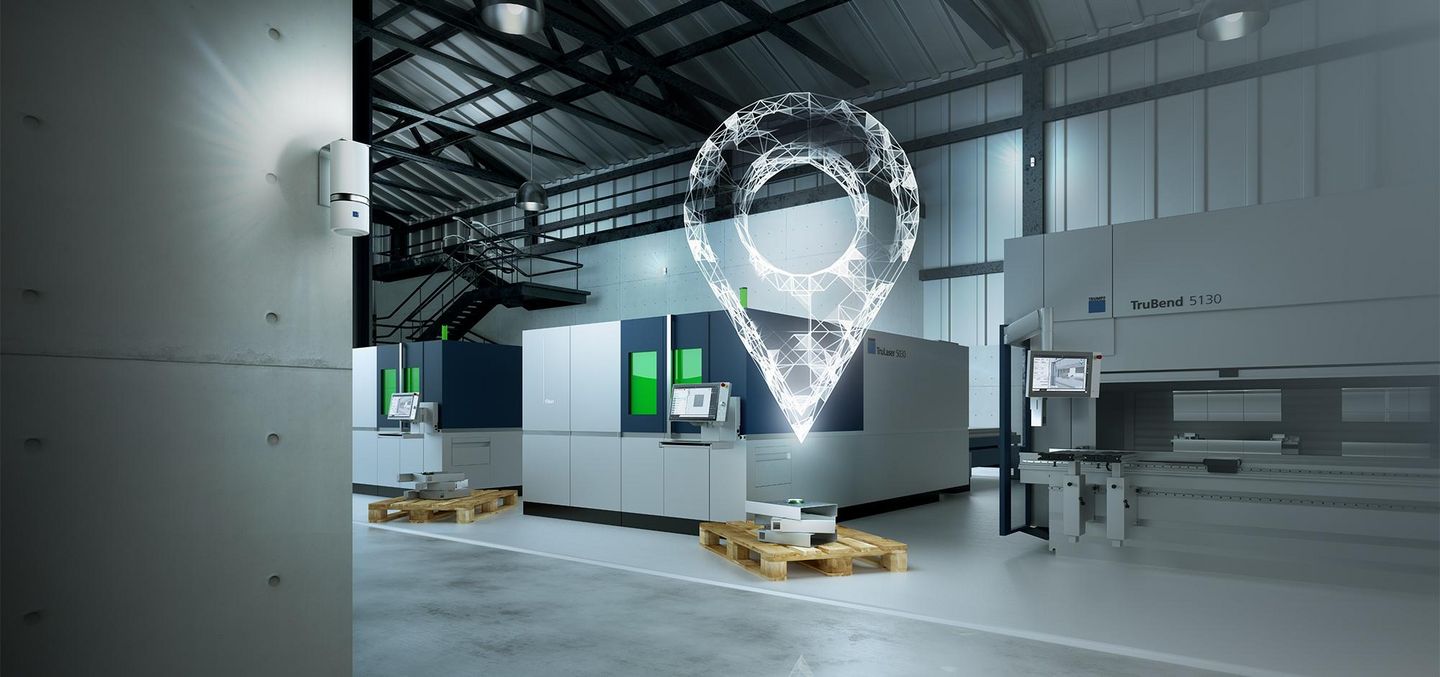 Indoor localization system Track&Trace
With the indoor localization system Track&Trace, parts can be precisely located in the production hall in real time. This gives you transparency over your shop floor at the touch of a button and saves you time-consuming, cost-intensive searching. In addition, you can also easily localize express orders and cleverly prioritize work steps.
TruTops Boost with the new "Lean Nest" nesting processor
Make the most of your material and manufacture as cost-effectively as possible: With the new Lean Nest nesting processor, you benefit from more efficient nesting algorithms that lead to faster and better results. While doing this, Lean Nest takes into account sheet layout nesting parameters such as start corner, parts distance and sheet margins.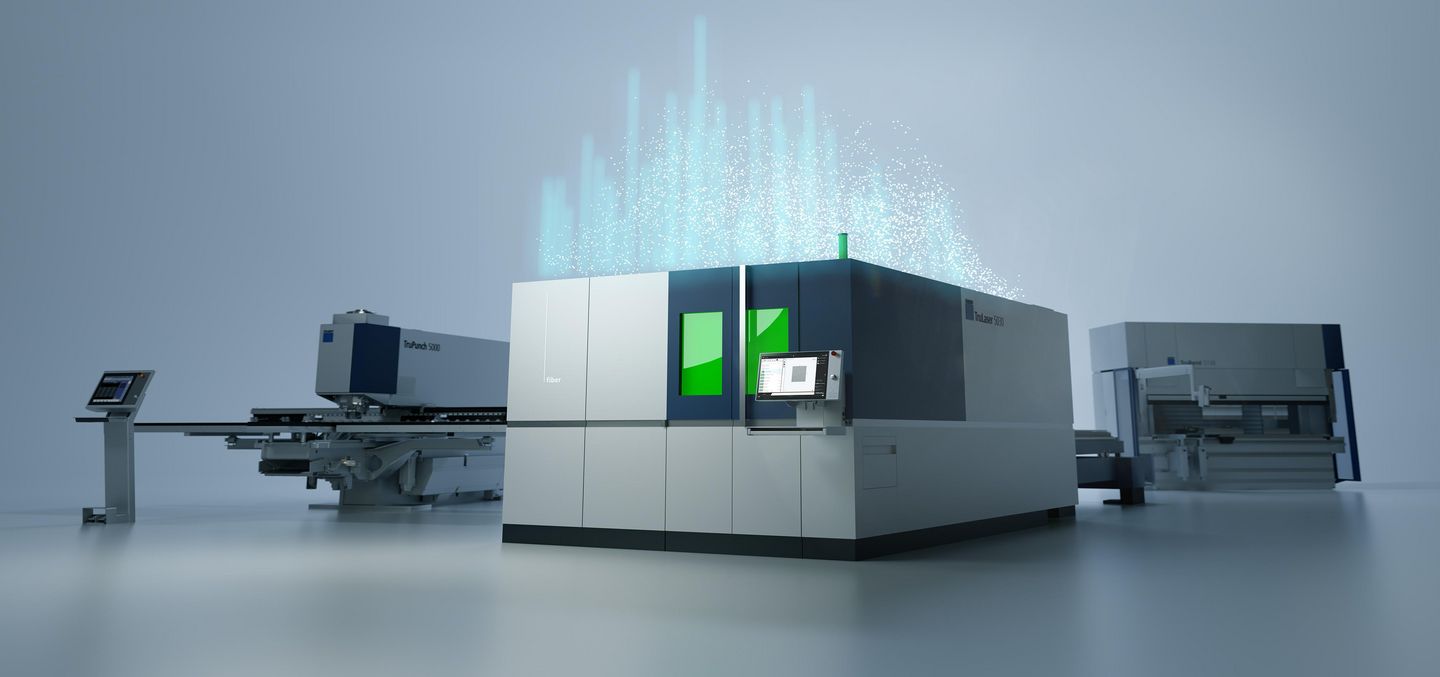 The TRUMPF Machine Apps: data becomes values
Start simply and free of charge into the digital future of your production: From now on, your new machine will be delivered with TRUMPF Machine Apps, giving you direct access to the TruConnect solution world. Machine data can now be analyzed immediately and displayed clearly depending on the user.