Machines & systems
Machine tools and laser systems – that is our specialty. Let our customized solutions for your connected production convince you!
2D laser cutting machines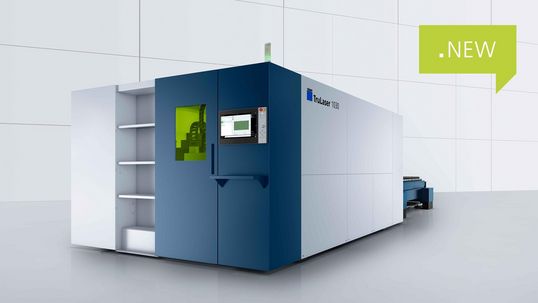 TruLaser Series 1000: The compact space-savers
There has never been so much TRUMPF for your money! First class TRUMPF quality and expertise with low investment and low operating costs – that's what you get with the machines of the TruLaser Series 1000, that you can lease starting at €18 per hour.* Your solid-state laser impresses with its robust design and performance that will last you for years. In addition, the machine scores with its easy-to-learn operation and numerous intelligent functions. Due to its convenient interfaces, the machines of the TruLaser Series 1000 are also easy to automate or to connect to other machines.
*Currently only available in selected countries. Depending on the country and customer, we calculate your leasing offer for you. Please contact us.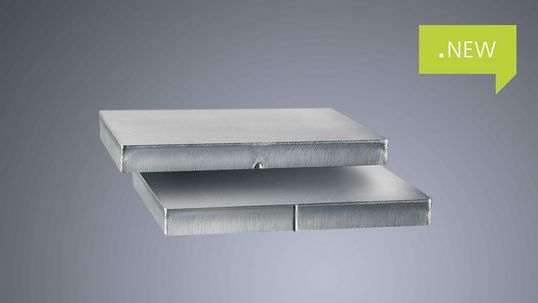 Nanojoints: New function for 2D laser cutting machines
In contrast to microjoints, nanojoints only fix the component to the scrap skeleton via a small stop point at the lower end of the kerf. This leads to a process reliable sheet processing, since tilting of the components is prevented. The damage to contours at the lower end of the kerf is minimal and you can release your components from the scrap skeleton more easily. Nanojoints allow you to nest more closely – you use your resources more efficiently and benefit from higher productivity.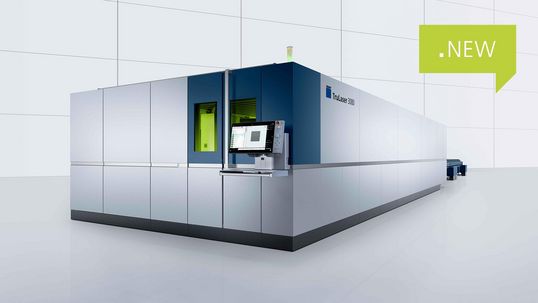 TruLaser 3080 fiber: Particularly material-saving, even with XXL sheets
The TruLaser 3080 fiber cuts all component sizes from the smallest parts to oversized formats. You can use it for a wide range of applications and expand your portfolio. The machine effortlessly cuts components out of sheet metal up to 8 m long. It is particularly suitable for heavy and large components weighing up to 7,850 kg, such as facades or trailers for trucks or cranes, and can also be used in multi-shift operation without automation.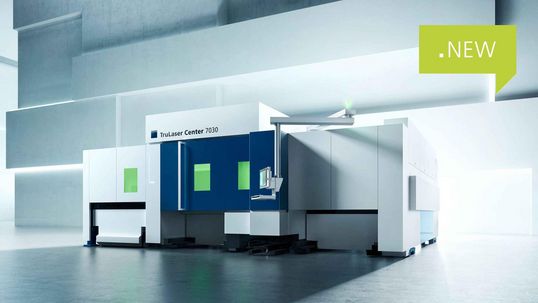 TruLaser Center 7030: The first full-service laser machine
High process reliability or high productivity? The TruLaser Center 7030 solves this classic dilemma in laser processing for the first time. The fully automated machine takes care of your entire laser processing process – from drawings to sorted parts. Speed and thus groundbreaking productivity are ensured by the new machine concept with additional axis and superimposed axis movements. You can now also extend the laser power to 12 kW. The perfect interaction of the components makes the machine incomparably economical.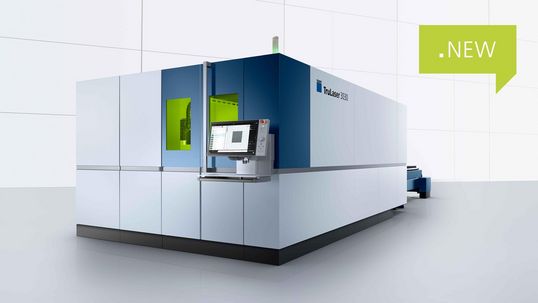 TruLaser 3030 fiber: The flexible standard machine
The TruLaser 3030 fiber impress with a high level of flexibility and cost-effectiveness: You can cut all sheet thickness profitably. The TruDisk solid-state laser enables the processing of non-ferrous metals and provides you with a productivity benefit in thick and thin sheet. BrightLine fiber guarantees the highest edge quality and facilitates part removal. Numerous other functions ensure the highest reliability and performance possible. From simple loading through to fully automated loading and unloading including part separation and storage connection, everything is now possible with the TruLaser Series 3000.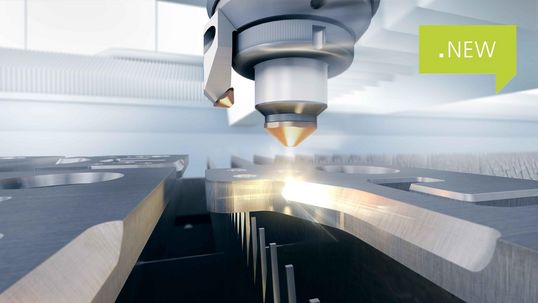 EdgeLine Bevel: New function for 2D laser cutting machines
With the new EdgeLine Bevel process, you can introduce chamfers and countersinks directly on the machine into the components. This saves you additional process steps. The simple and fast programming supports the variety of applications. This means you can process chamfers with different angles and countersinks in several sizes.
3D laser cutting machines
Laser tube cutting machines
Additive production systems
2D laser cutting machines
TruLaser 1030 fiber

TruLaser 3030 fiber

TruLaser 3080 fiber (digital presentation)

TruLaser 3030

TruLaser 5030 fiber

TruLaser Center 7030
3D laser cutting machines
TruLaser Cell 5030
TruLaser Cell 8030
TruLaser Cell 3000
Laser tube cutting machines
TruLaser Tube 3000 fiber
TruLaser Tube 5000 fiber
TruLaser Tube 7000 fiber
Laser welding systems and the arc welding cell
TruLaser Cell 3000
TruLaser Cell 5030
TruLaser Station 7000
TruLaser Weld 1000
TruLaser Weld 5000
TruArc Weld 1000
TruPrint 1000

TruPrint 2000

TruPrint 3000

TruPrint 5000
TruMatic 1000 fiber

TruMatic 3000 fiber

TruMatic 6000

TruMatic 7000
TruBend Series 3000

TruBend Series 5000

TruBend Series 7000

TruBend Series 8000

TruBend Cell 5000

TruBend Cell 7000

TruBend Center 7030
TruStore 3030

STOPA large-scale storage systems