Simple entry into production control
With the TruTops Fab Quickjob module you can clearly control and manage your production jobs. You have an overview of all your machine jobs and can control these. The machines automatically report back the job status. This enables you to control your jobs more efficiently.
Paperless production
Control your production automatically and without paper through feedback regarding the job progress
Permanent transparency
Overview of the production status including downtime, running programs, and job status.
An overview of material consumption and processing time
You are automatically provided with feedback regarding material consumption and processing times
Complete overview of capacity for optimal utilization
Optimal utilization due to the real-time update of the job status and of all jobs.
Flexible interfaces
Save time and avoid errors with interfaces to your IT systems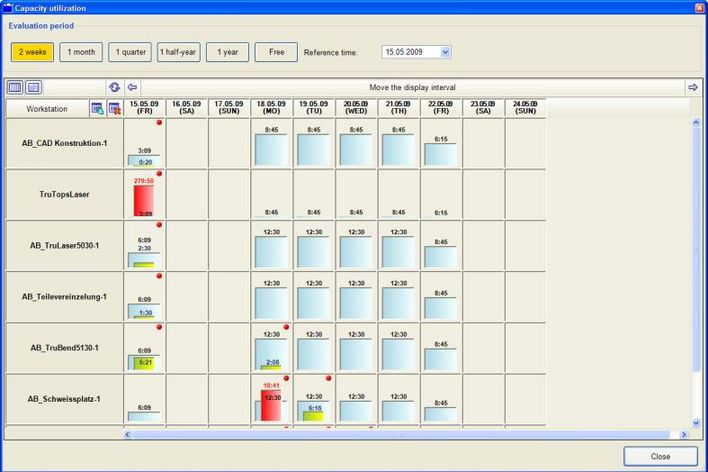 Improved production planning
With the TruTops Fab Quickjob module you can plan your jobs according to the available work stations, capacities, and shift times that you have defined in workplace management. The capacity overview automatically takes over the times from the programming. This means you have a reliable basis for your data for planning in real time.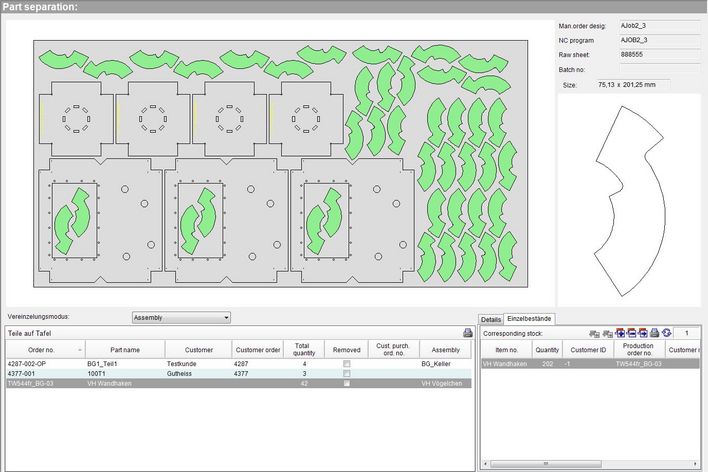 Automated production
The TruTops Fab Quickjob module transfers the production packages directly to the production plan of the machine and controls all machine jobs. The machines automatically report back about completed jobs and processing times, so that there is no need for manual booking. This results in time savings and process reliability for you. You are automatically provided with part times and the material consumption for each manufacturing job and therefore have the optimal basis for your planning.

The option for the graphic separation of laser cut parts supports you in the sorting of parts from the pallet. With the label printing option you can print individual labels and production documents on the current orders as required.
Software products that are ideal additions to the TruTops Fab Quickjob module
Your all-in-one solution for sheet metal design and the programming of laser, punching, and bending machines, which boosts your performance at the touch of a button!
TruTops Fab Storage module
Optimize your stock efficiently – from stock management through to manual or automatic storage.
TruTops Fab Customer module
Manage customer orders from tender preparation to the delivery note right up to the invoice.
Contact
Software
Fax +91 20 6675 9899
E-mail