Induction soldering and welding
Induction heating has long been used for soldering, as well as welding. There are two different kinds of soldering – soft and hard soldering. Hard soldering is especially useful for pipe seams welded longitudinally.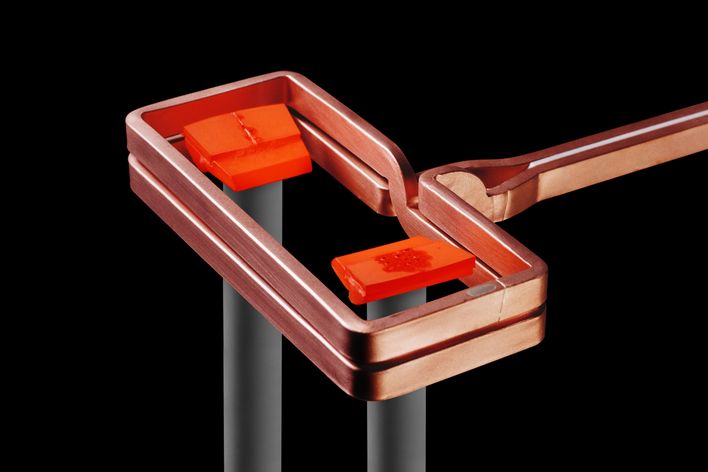 In both types, soldering bonds two parts made of the same or different metals. For this process, the metals are heated and the solder, a fusible metal, is brought to the hot gap. The solder penetrates into the gap through gravity or capillary action and bonds the two metals.
Inductive soldering is ideal for series production because it can be very easily automated. Additionally, even complicated solder bonds are possible through precisely calculated and spatially direct heat delivery.
In inductive welding, the inductive heat is raised up to the melting point. This process is suitable for welding transverse and lengthwise seams. This procedure assures small, clean welded seams with consistent quality.
Products
TruHeat HF Series 1000 / 3000 / 5000
High power, compact format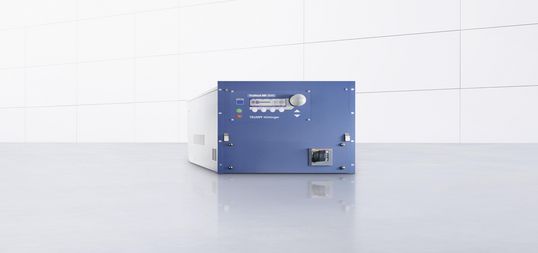 TruHeat MF Series 3000 / 5000 / 7000
Precise power for unbeatable heating efficiency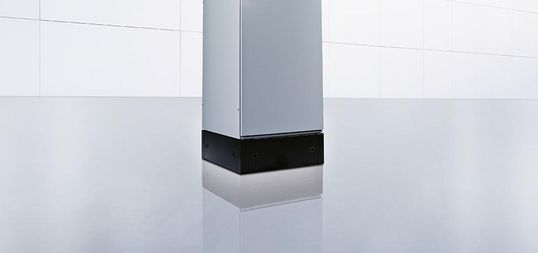 TruHeat MF Series 7000 (G2)
The combination makes it unique