Process bevelling: Deburrers and bevellers
Learn more about oxide-free cut edges, emission-free processes and how you can produce visible and welding edges in one work step.
Process deburrers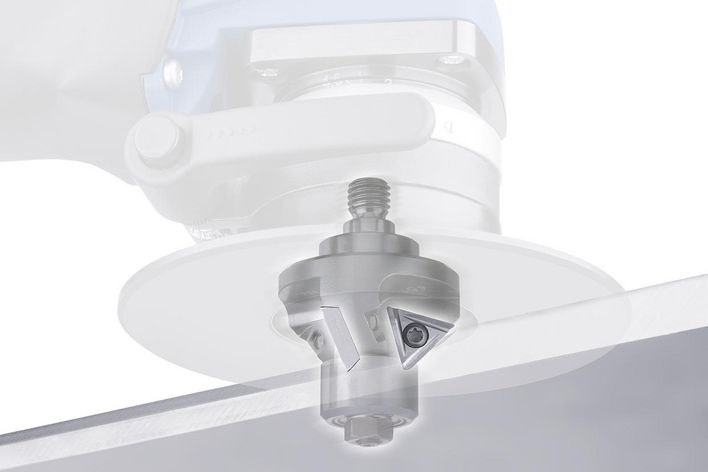 In deburring, oxide-free bevels are produced with a rotary motion of the cutter head. The machine does not need to be clamped to the workpiece, but simply guided along the edge. A blade wheel guides the machine.
Deburring machines break or round off sharp edges, or prepare small welding seams. They do this precisely and in a single step. Refinishing is unnecessary. The emission-free principle is an outstanding alternative to angle grinders.
Advantages:
Oxide-free cut edges, emission-free
Only one process
Precision edges
Process bevellers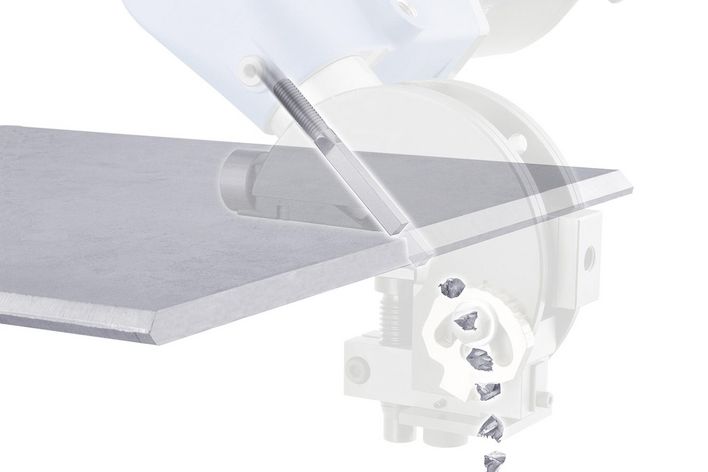 The original "bevelling tool for metal edges" was patented by TRUMPF more than 50 years ago. We're still using this unique cutting tool principle in our bevellers today, guaranteeing outstanding welding seam preparation.
The process works without emissions and without noticeable heat influence. The process produces no dust, vapors or gases. This avoids micro structural changes in the metal and prevents chemical processes.
The low roughness depth and oxide-free and metal- lically smooth surfaces guarantee welding connections which can be exposed to high loads. Refinishing is unnecessary, since the beveller ensures even, clean ejection of material. Bevelling can start or end at any point on the edge to be processed.
Advantages:
Emission-free
Oxide-free cutting edges, metallically blank
Cutting tools can be reground numerous times, resulting in long tool life
Tool-free adjustment of sheet thickness