Process cutting: Shears, slitting shears and nibblers
For cutting, we offer the option of working with shears, slitting shears or nibblers. Learn more about the different advantages here.
Process shears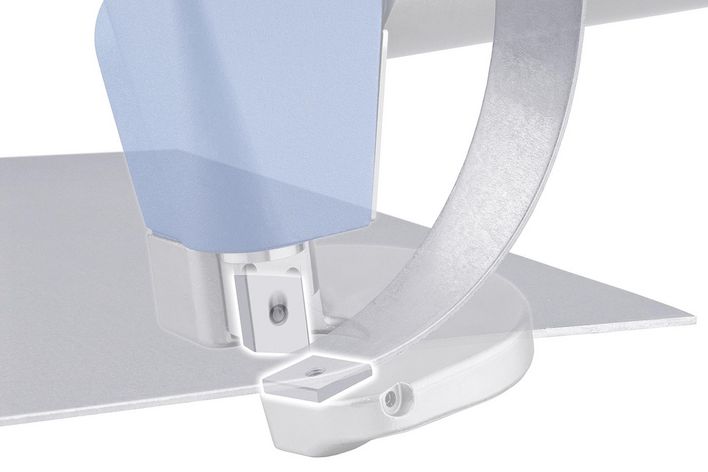 The shearing principle permits deformation of the material, but there is no material loss in the form of waste chips. During cutting, the upper cutter blade moves towards the fixed lower cutter blade. This exerts high tension on the material being processed, and a so-called advancing crack.
In shearing, the material is cut off at high speed, and the total shear force of the moving cutter blade is exerted fixed cutter blade.
Advantages:
Flexible in curves
Fast, accurate cutting
Long tool life
Chip-free cutting
Good cut quality
Process slitting shears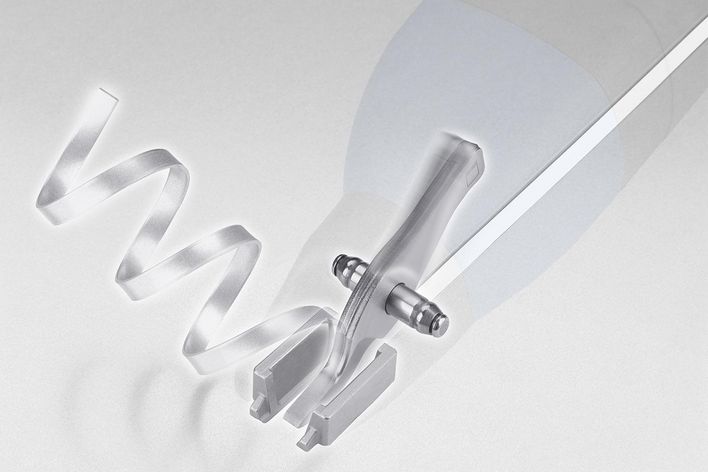 There is no deformation of the sheet metal at all when using slitting shears. In contrast with "traditional" shears, slitting shears have two cutting blades next to one another. The cutter carries out a pivoting motion in the cutting gap, and the cut is made during the upwards movement. The chip removed rolls up in a spiral form.
For slitting shears, we have a variety of cutters for a number of different applications. A fine, slim blade increases flexibility in curves. A robust blade, on the other hand, is very well-suited for straight coil cuts.
Advantages:
Distortion free cutting
Good cut quality
Fast working speed
Process nibblers
Nibbling is a cold process with no heat influence. In comparison with thermal or other mechanical processes, in nibbling there are no emissions in the form of dust or gas, and no smoke. The material punched out falls out in the form of chips. Tools used are a punch and a die.
The nibbling principle is based on the cutting of plate-shaped parts with a fast succession of punching strokes. The up and down movement of the punch nibbles a cut into the sheet metal. The entire punching force of the punch is borne by the die holder. These are therefore extremely robust and made of heavy-duty steels.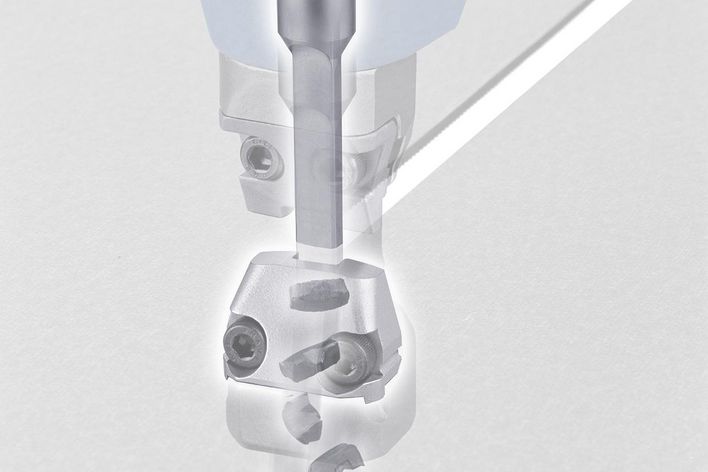 Different punches

Up to 3.5 mm, hollow round punches are used. This allows the machine to turn on a single point.
Above 3.5 mm, rectancular punches are used. The narrow punch form allows a high degree of versatility
Advantages:
Distortion- and emission-free cuts
High cutting speed
Free view of the work surface
Low force feed needed, regardless of sheet thickness
You may also find these topics interesting