TRUMPF magazine
Keep up to date with the TRUMPF publications! Whether you're looking for the latest trends and new products or would like to read about customer experiences – our magazine is well worth a read. You can subscribe or download it as a PDF free of charge.
TRUe – the magazine for sheet metal experts

TRUe 16# 2022 Inspiration
Touguinha
Dedicated to digital: how a connected factory transformed its commercial and domestic refrigerators into hot products
Ukiha
Made to move: what happens when you combine Japanese craftsmanship with industrial manufacturing expertise
Hettingen
Sport and steel: how MyTRUMPF and the TRUMPF Service app keep the production of fitness machines on track
Ditzingen
Incubating innovations: why TRUMPF is giving employees a helping hand to establish their own start-ups

TRUe 15# 2022 Curiosity
California
A stadium roof like no other: how TRUMPF machines made the impossible possible

Subbiano
Curiosity, creativity and quality: how a natural disaster set one company on a path to global success

Hilchenbach
Rethinking the plan: how TRUMPF's smart factory consultants turned a SCHRAG site into Europe's most modern profile production plant

Ditzingen
Smart, smarter, AI: TRUMPF revolutionizes sheet-metal fabrication with artificial intelligence

TRUe - 14# 2021 Growth
Taichung
Chang's courageous journey: A female CEO in Taiwan battles to create her connected factory

Dillenburg
Second-generation growth: two brothers join forces to take H. K. Neun into a digitally connected future

Moerkerke
Belgium's best bending business: Whatever their size, Dezwaef's bending machines get the job done!

Ditzingen
New cells for a greener world: A U.S. start-up seeks to shake up the auto industry with its recycled batteries

TRUe - 13# 2021 Partnership
Debrecen
Grandpa, metal and bytes: why a digital native built up his high-tech production with his grandfather

Schopsdorf
Two are better than one: how a Smart Factory developed out of a Tunisian-German friendship

Sheridan
Cowboy State 4.0: why EMIT Technologies is networking sheet metal processing in the prairies of Wyoming

Ditzingen
Just two euros: why soon we will only have to pay for machine tools per manufactured part

TRUe - 12# 2020 Effizienz
Ripoll
Adiós to waste: A Spanish company uses cell phones to manage production
Alexandria
Corona as an opportunity: How an Egyptian sheet metal processing business is preparing for the post-corona era
Heusden-Zolder
How a specialist for outdoor lifestyle products is making a virtue out of laziness
Ditzingen
Lasers, robots, bytes: In a new Smart Factory, TRUMPF demonstrates its expertise in delivering solutions
Laser Community – the TRUMPF laser magazine

Laser Community Issue 35/2022
Featuring:
Secondary Sources: Breakthroughs in USP laser technology will provide industry and medicine with easy access to hard X-rays and high-energy particle beams.
Microprocessing: There's a shortage of lifesaving stents for heart patients. A startup in Minnesota has plans to change that.
Solid-state laser: An ESA mission is looking for traces of life on Mars. Onboard: a tiny, extremely robust laser.

Laser Community Issue 34/2022
Featuring:
Display production: Thanks to wave optics, lasers are helping manufacturers make a clean break with smashed smartphone displays.
Toolmaking: Things are heating up: at long last, additive manufacturing for toolmaking with carbon steel alloys.
3D printing: From dreamers to visionaries: no one scoffs anymore at the three inventors of metal 3D printing.

Laser Community edition 33/2021
Featuring:
Satellite technology: For the first time, satellites are being produced on an industrial scale and launched into orbit – all thanks to 3D printing and laser technology.
Weather research: Prof. Jean-Pierre Wolf wants to capture lightning bolts with the help of a laser. Clemens Herkommer built this laser.
E-Mobility: How Mercedes-Benz is building successful batteries for new mobility.

Laser Community edition 32/2021
Featuring:
Energy: Hydrogen is the new energy source of the 21st century. How laser technology is driving the new boom.
Quantum technology: Interview with Professor Jörg Wachtrup from the University of Stuttgart.
Customer report: GFH invents laser turning.
Laser Community edition 31/2020
Featuring:
Medical technology: How lasers are used in medical technology to save human life.
Ultrashort pulse laser: The laser attracts nerds out into the country side.
Nanoparticles: Prof. Stephan Barcikowski interview about lasers in the chemical industry.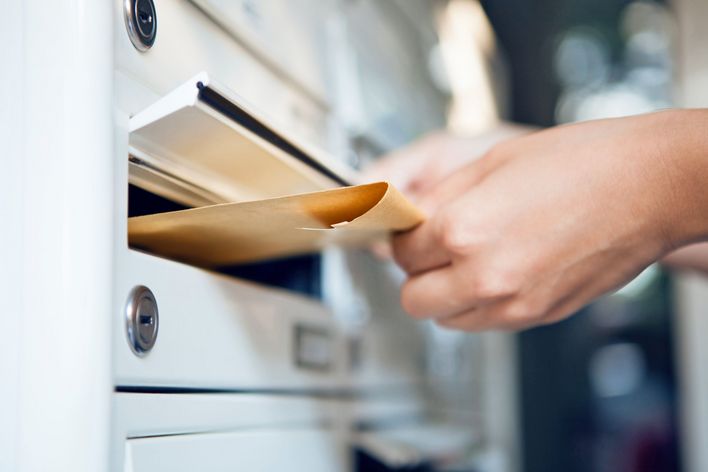 If you would prefer to read our magazine as a printed copy, we will gladly send you Laser Community and/or TRUe by post. The subscription is free of charge. Simply use our e-mail forms to order your copy.