Universal cordless machine for profile sheets
The compact 10.8 V cordless machine with extension is well-suited to processing profile sheets. The cuts are produced quickly and precisely without any flying sparks. The compact design and ergonomically shaped grip mean you can work ergonomically with minimal effort. You can also easily access areas that are difficult to reach and progress quickly with your work. With the 2 Ah rechargeable battery, you can cut up to approx. 20 meters in mild steel and a sheet thickness of 1 mm with one battery charge.
Power-Head Technology
The battery-optimized gear head enables the battery to achieve an above-average runtime
Optimum profiling
Depending on the geometry, the long tool enables you to easily cut trapezoidal sheets up to 60 mm in depth.
Perfect for curves and profiles
The cutting tool can be rotated in 8 steps of 45° without tools.
Compact, lightweight, and ergonomic
The TruTool N 160 fits comfortably in your hand with its weight of 1.5 kg and an optimal grip circumference.
Change without tools
You can change dies and punches quickly without additional tools.
Long service life
The rotating punch reduces wear by ensuring the tool wears down evenly.
The following consumables and the corresponding accessories are included in the scope of delivery.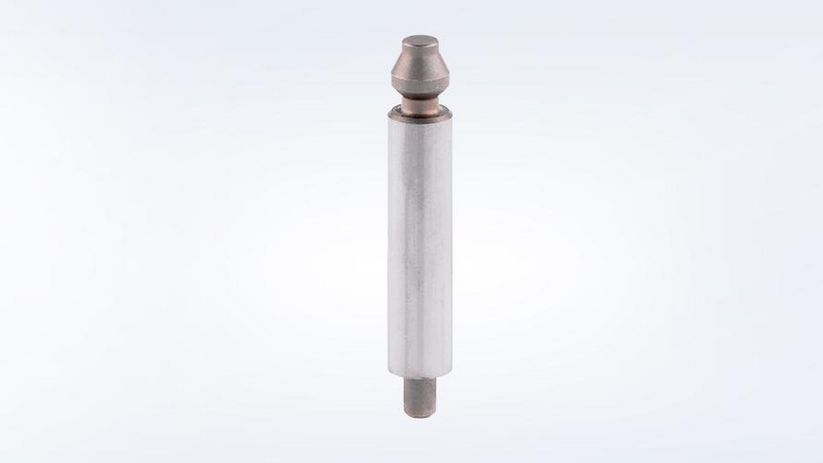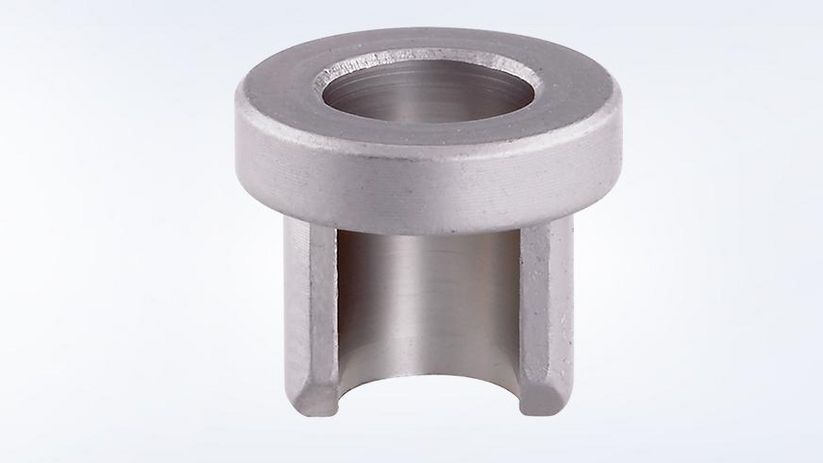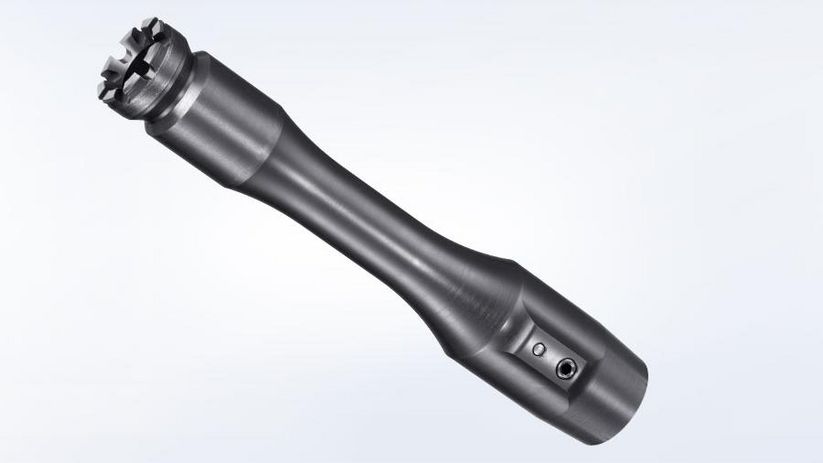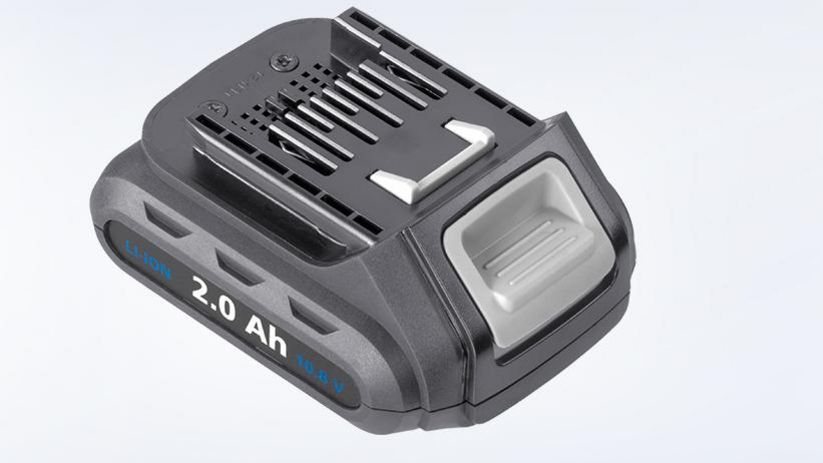 2 Ah rechargeable battery 10.8 V (2 units)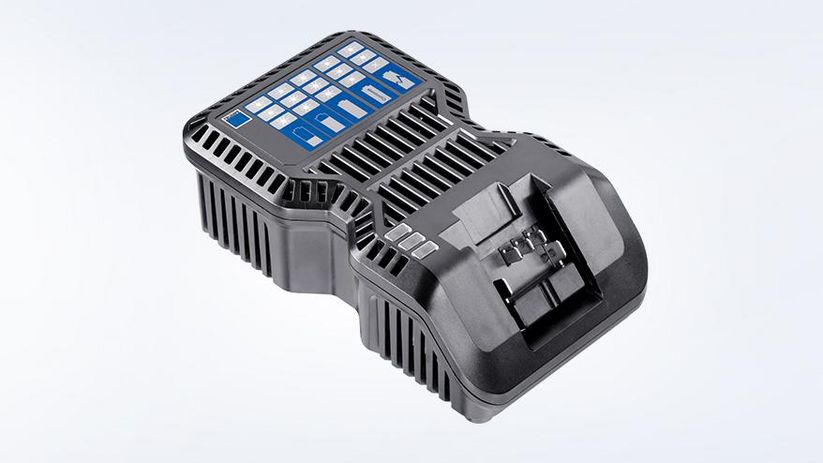 Charger 100 - 240 V incl. cable
1 unit, DE version: 1886527
1 unit, CH version: 1886529
1 unit, GB version: 1886530
1 unit, USA version: 1886528
Find the right consumables and accessories for your machine here.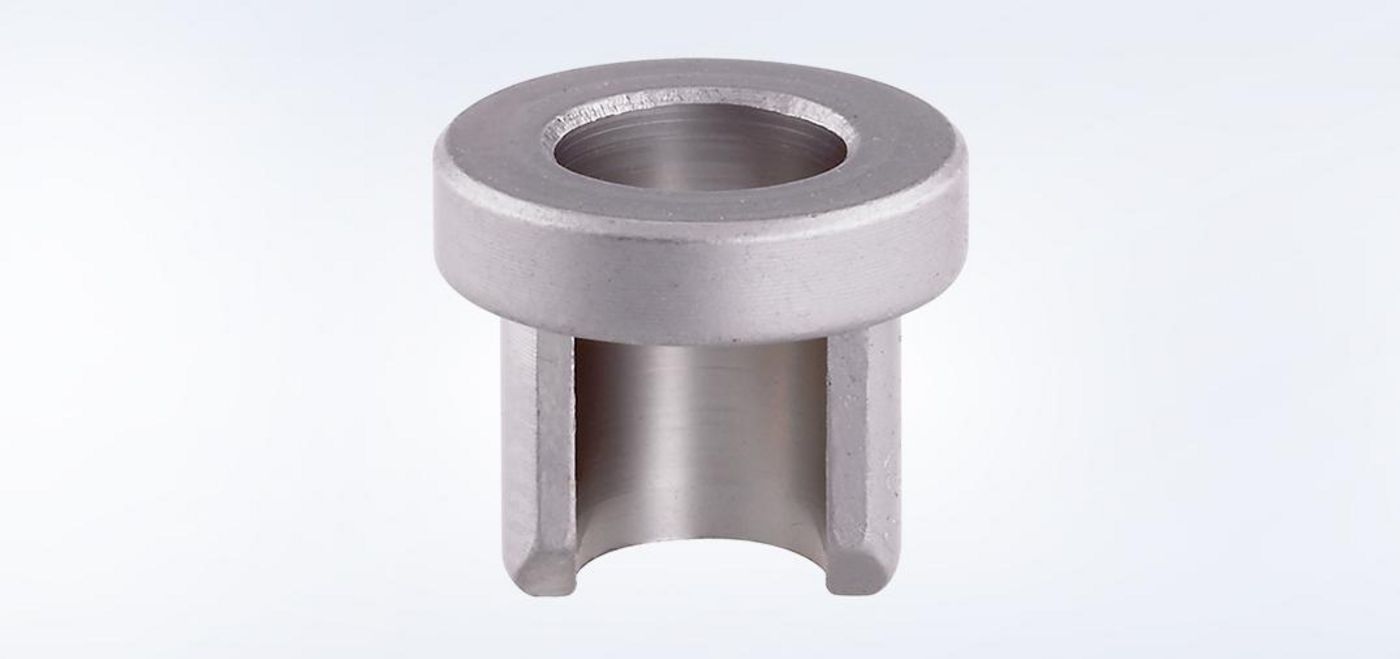 Die
For processing steel 57,000 with sheet thickness 0.039 - 0.06 in.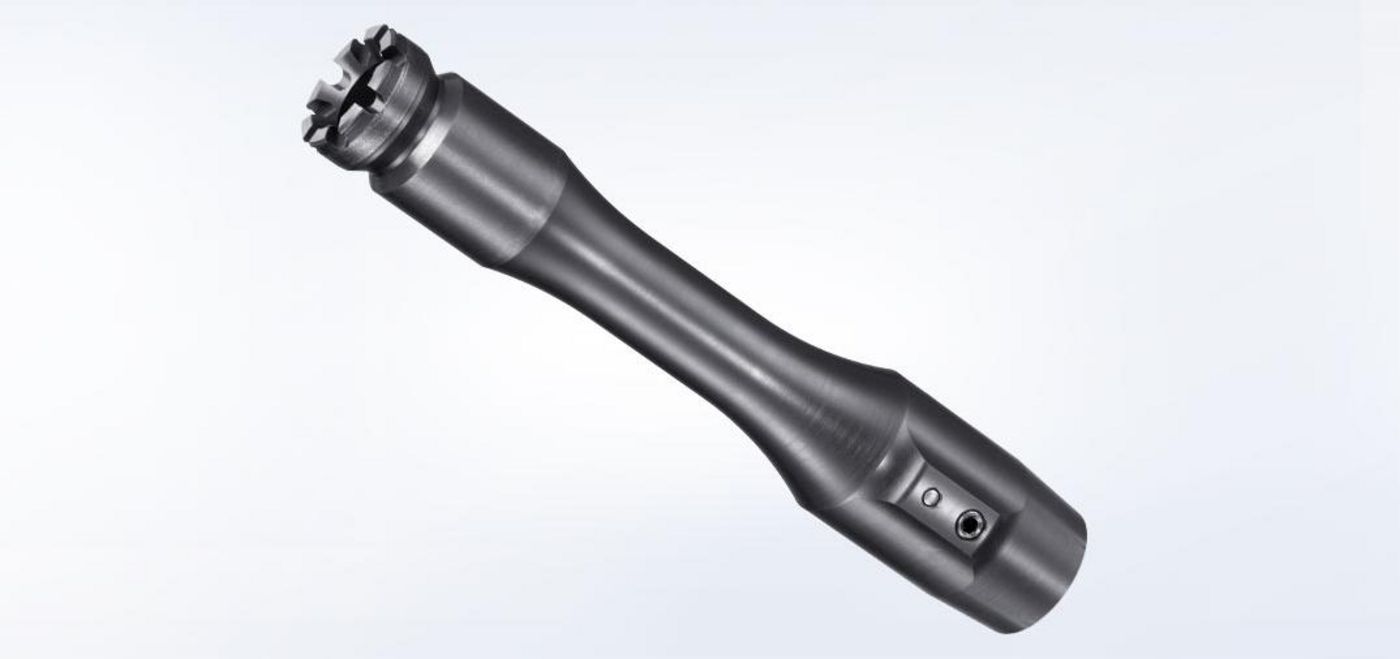 Extension
For deeper profile sheets
Recharger 100 - 240 V
For Li-ion 10.8 V rechargeable battery with 2 Ah or 4 Ah. Incl. cable, available in DE, CH, GB and USA versions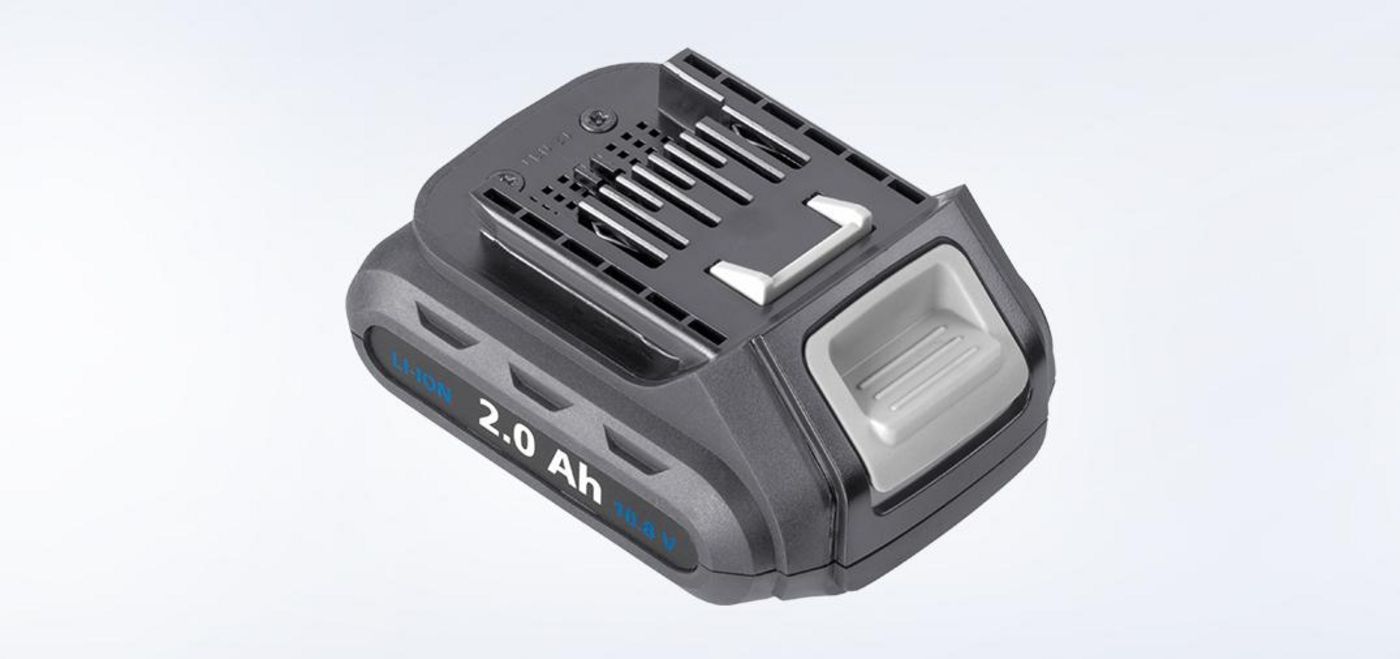 Li-ion rechargeable battery 10.8 V, 2 Ah
For recharger 100 - 240 V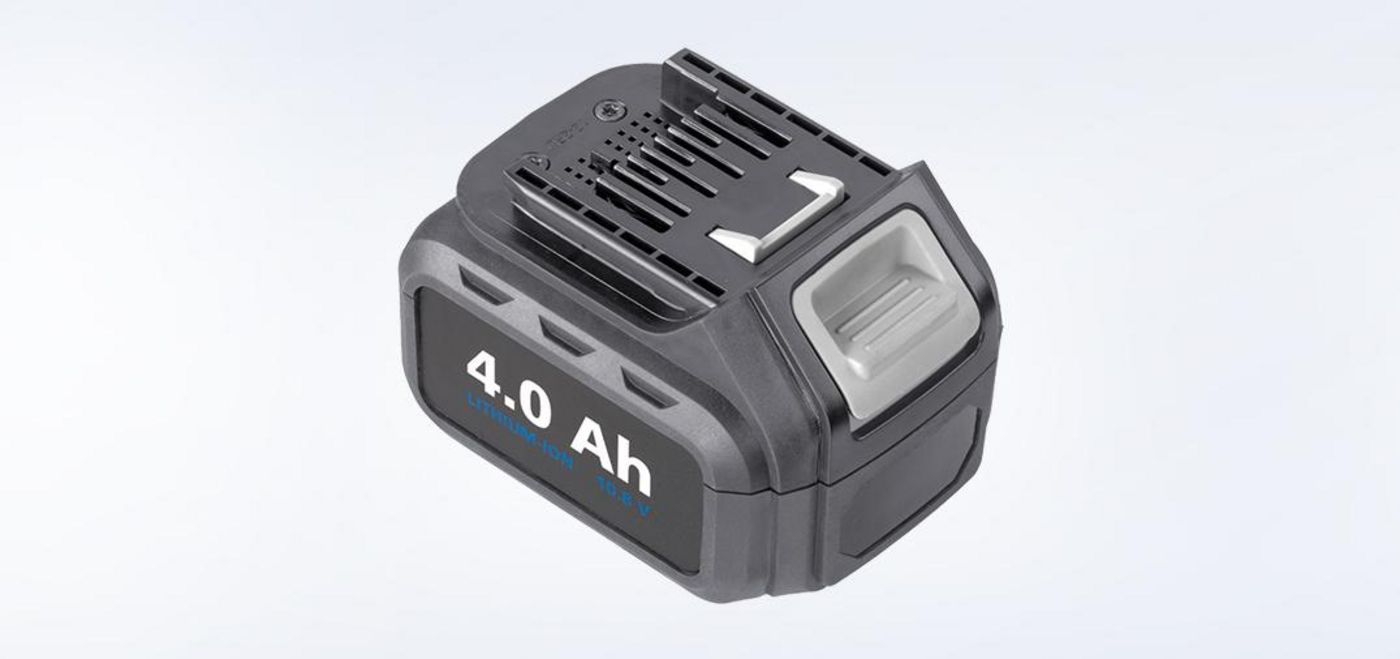 Li-ion rechargeable battery 10.8 V, 4 Ah
For recharger 100 - 240 V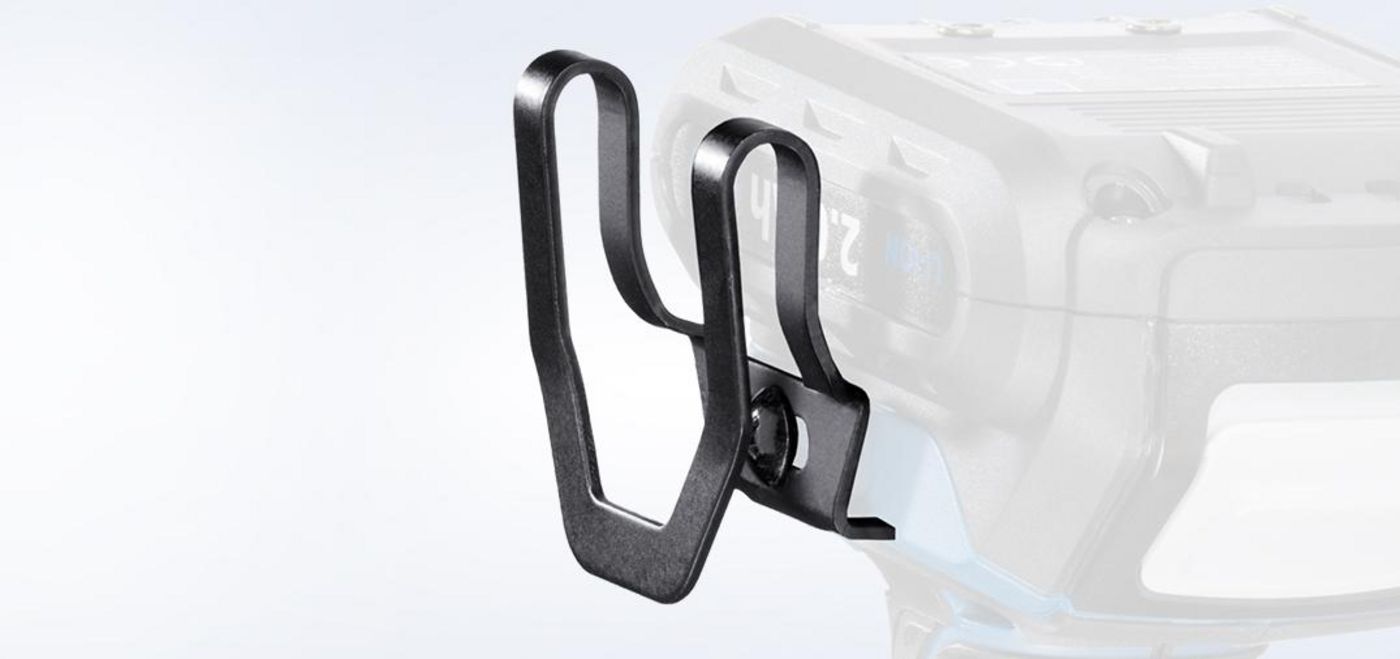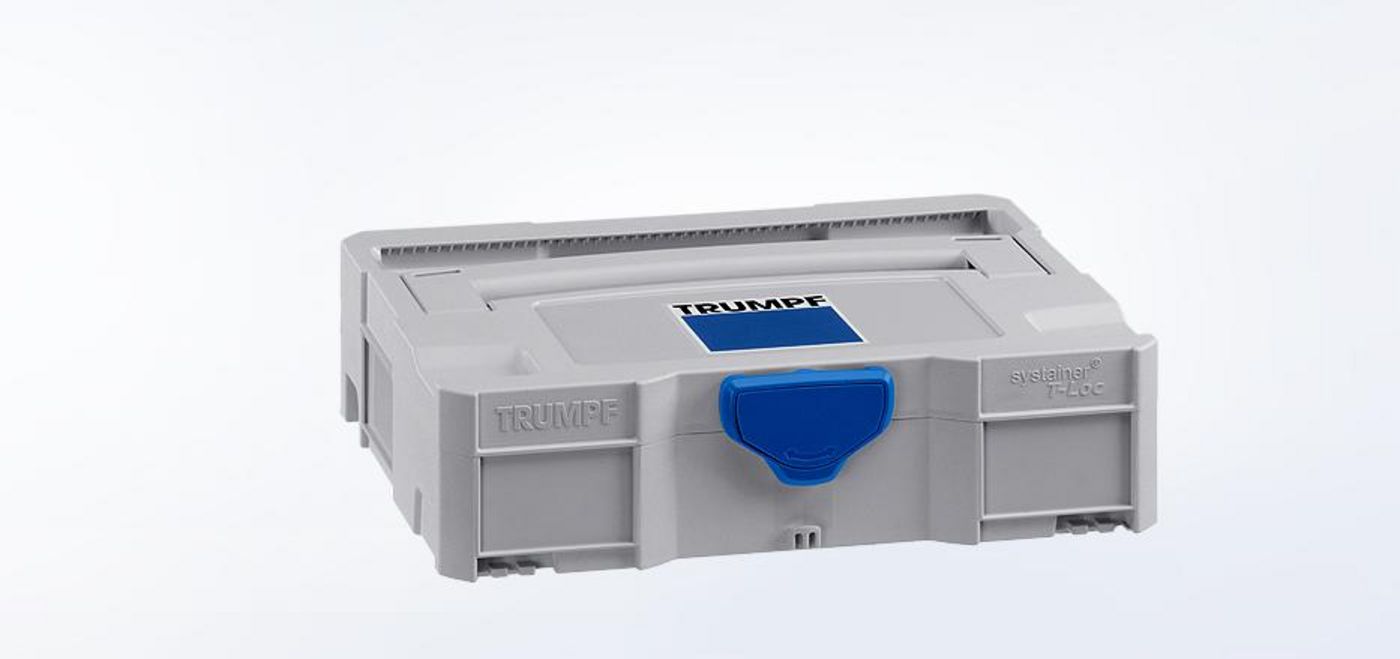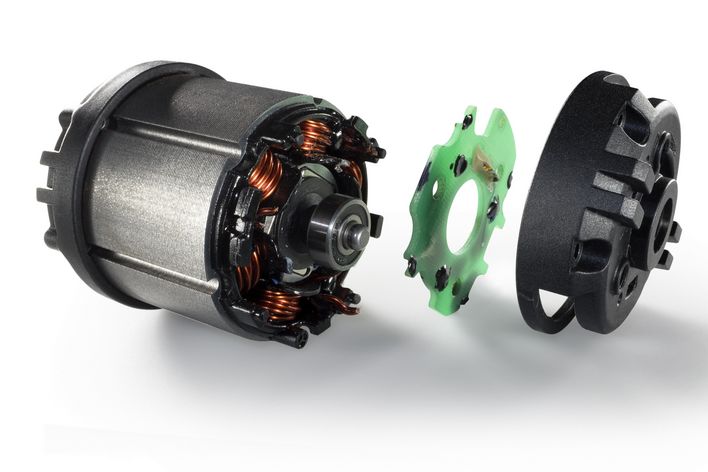 Power-Head Technology
In combination with a battery-optimized light-metal gear head, the current Li-ion battery technology forms the basis for the 10.8 V battery machines. The sophisticated details in the gear head are tailored to the voltage of the battery technology. The powerful 10.8 V battery is, therefore, readily comparable to a 14.4 V battery. The Li-ion battery machines are also available as solo machines.
Compact, lightweight, and compatible
The 10.8 V battery machines are unrivalled in terms of their light weight and their design is compact and ergonomic. This gives you a unique level of operator comfort and the utmost mobility. A soft grip on the motor housing ensures a secure hold and enables low-vibration operation. The 10.8 V Li-ion batteries can be interchanged with all current TRUMPF battery powered tools and chargers in their voltage class.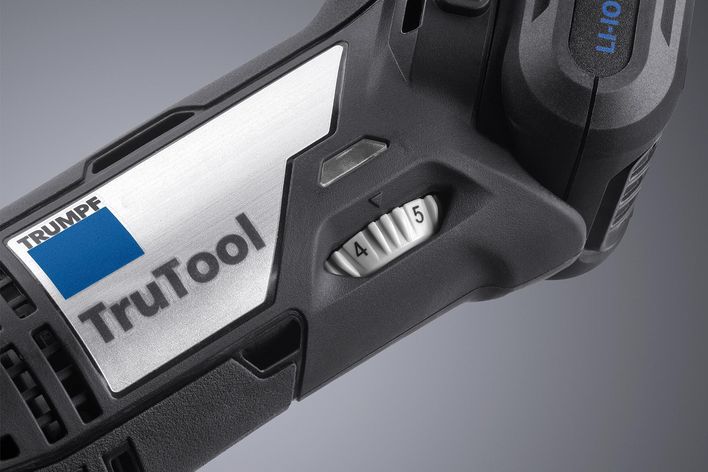 Optimal working speed
You can use the speed control to adjust the working speed to suit the individual cutting task. This provides a variable cutting speed. You can use the speed controller if you frequently need to deal with radii and stainless steel, for example. A further benefit is that the motor protects the battery against overload, overheating, and deep discharge
This product range and information may vary depending on the country. Subject to changes to technology, equipment, price and range of accessories. Please get in touch with your local contact person to find out whether the product is available in your country.
Power Tools Sales
Fax +41 58 257 64 01
E-mail