Short and flush cutting
With the 10.8 V battery machine, you can cut ventilation ducts flush on walls or ceilings effortlessly, precisely, and with a minimal interference contour of 30 mm. The TruTool S 114 can be easily rotated and delivers an outstanding cut quality, even when cutting spiral ducts. The 10.8 V battery guarantees high cutting performance. It cuts around 328 feet in 57,000 mild steel at a sheet thickness of 0.03 in. You can even double this service life with the 4 Ah battery.
For even greater use
The TruTool S 114 is perfect for trimming and cutting C, L, and U profiles.
2-sided multi-edge cutter
The cutters can be interchanged with each other, thus doubling the service life.


The following consumables and the corresponding accessories are included in the scope of delivery.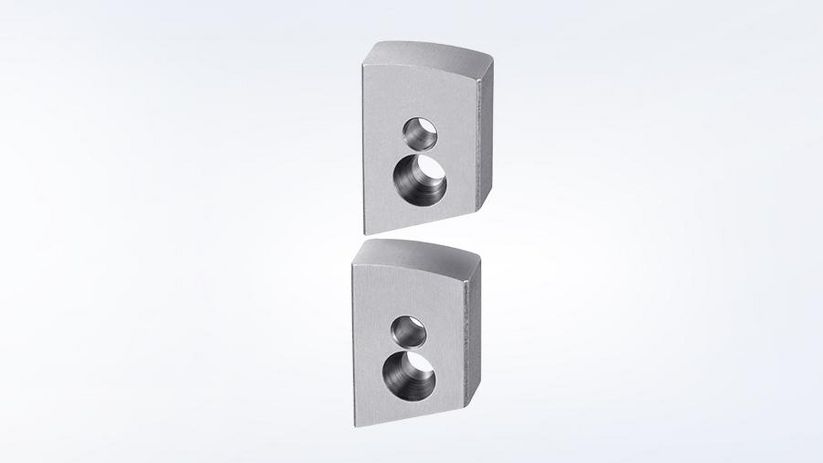 Hexagonal bar wrench TX 20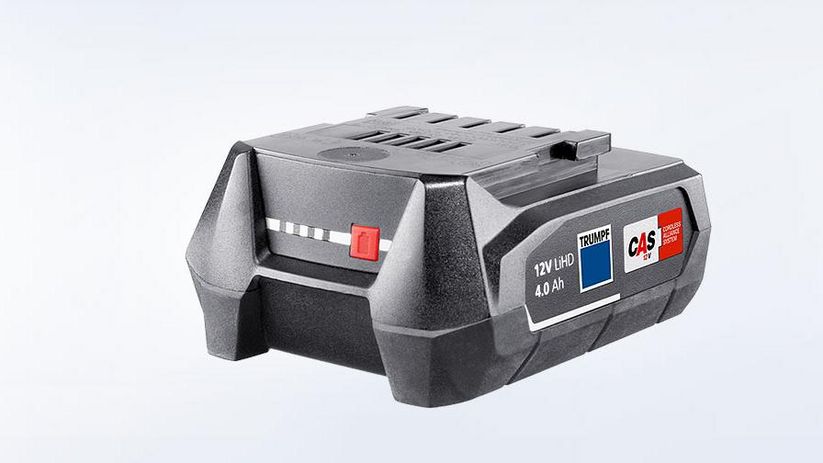 2 Ah rechargeable battery (2 units), 10.8 V
Recharger 100 - 240 V, incl. cable
1 unit, DE version: 1886527
1 unit, CH version: 1886529
1 unit, GB version: 1886530
1 unit, USA version: 1886528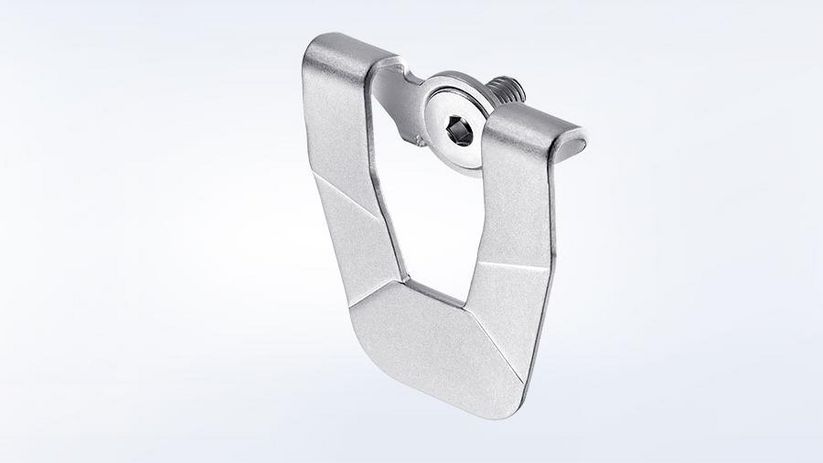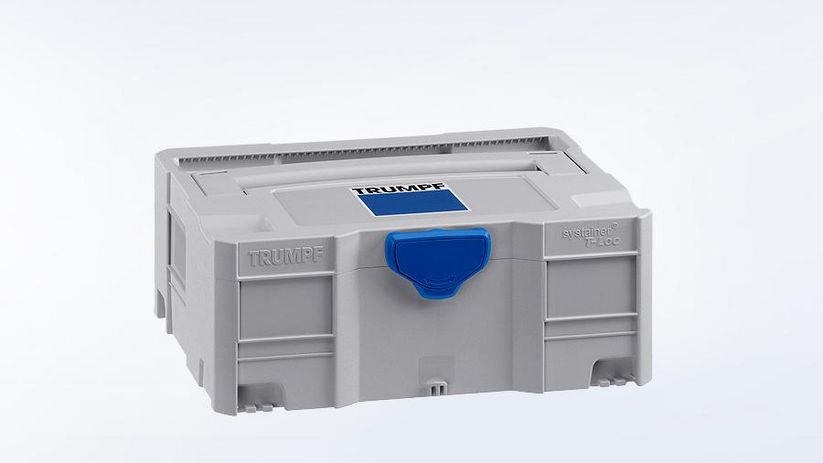 Find the right consumables and accessories for your machine here.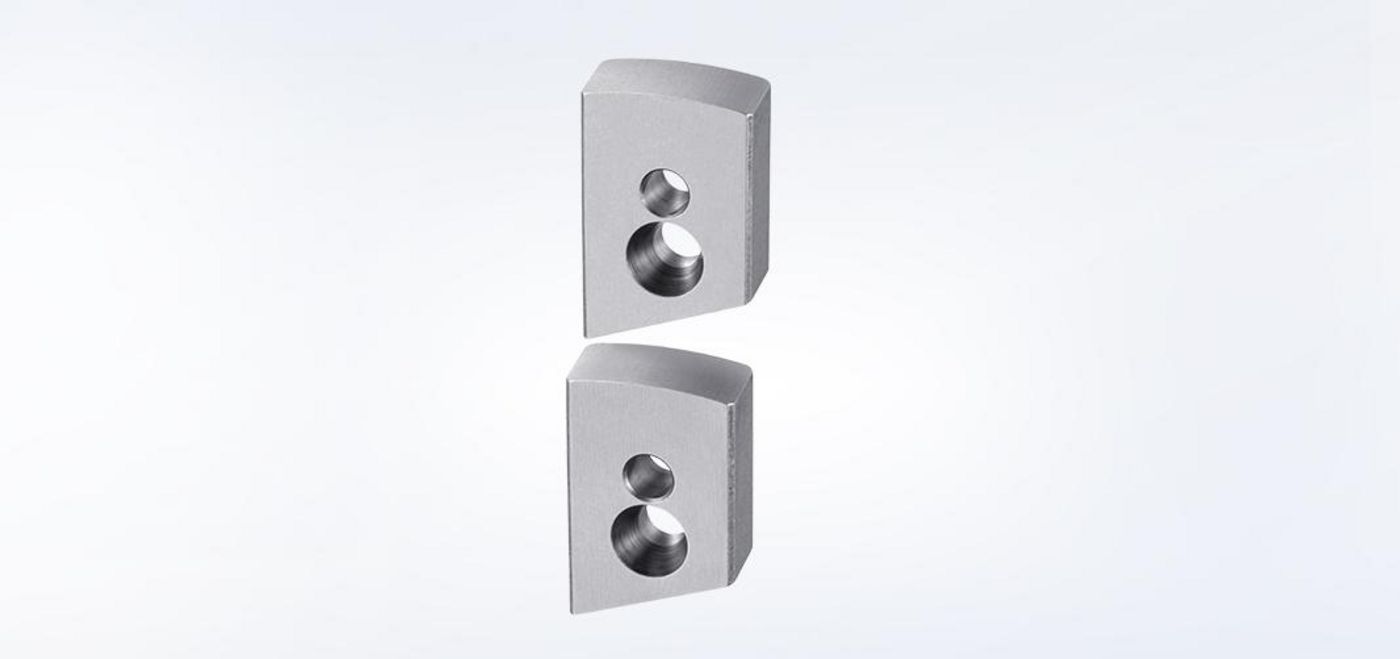 Cutter
For steel up to 600 N/mm2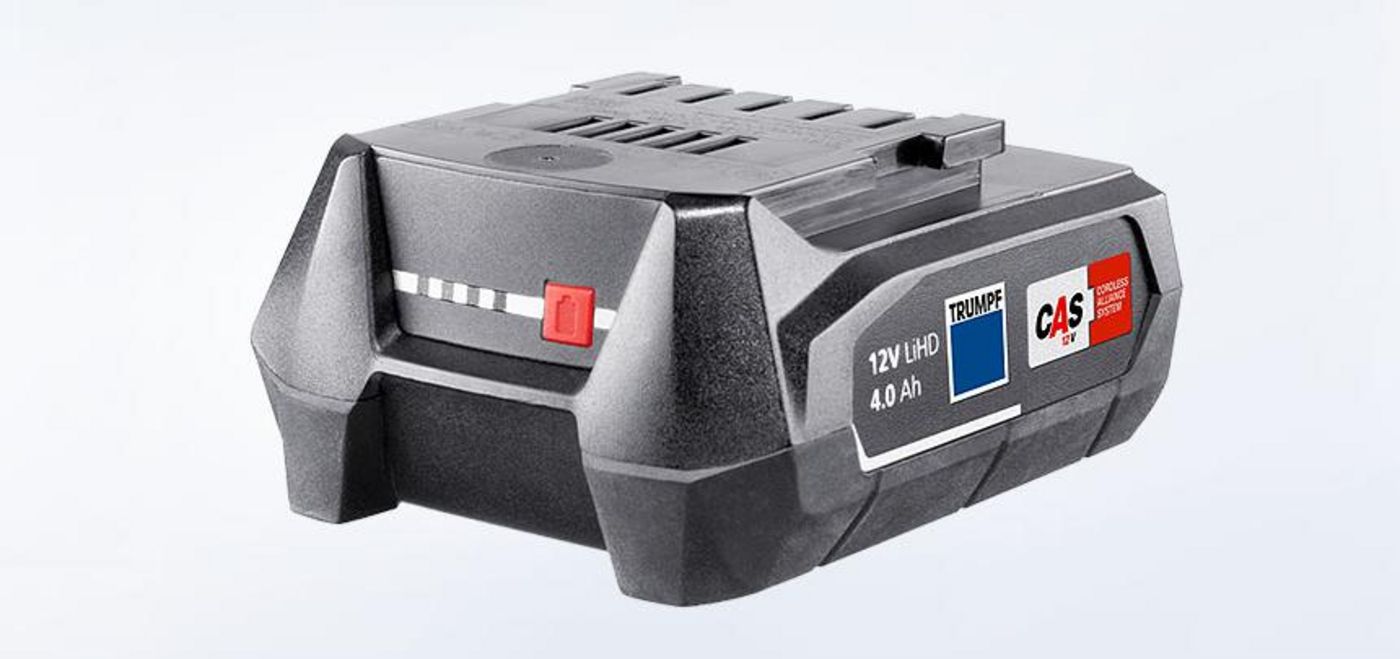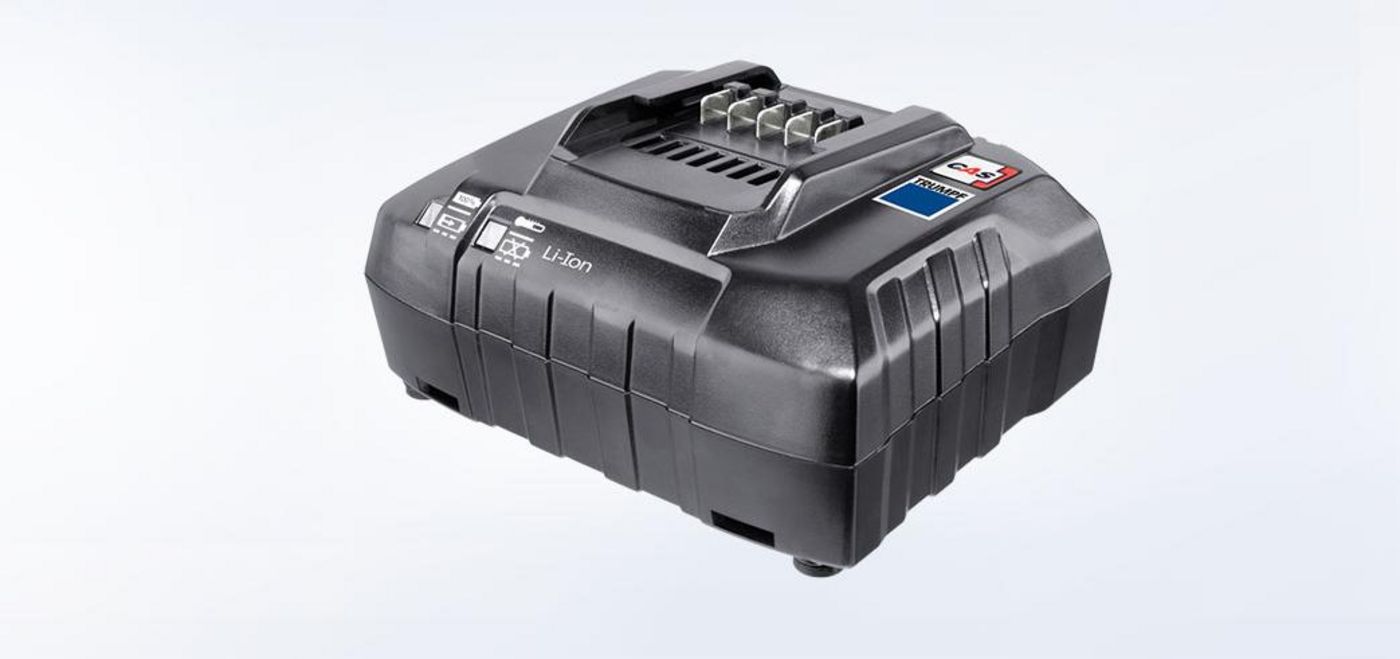 Ladegerät LG 12V-36V
Für LiHD-Akku 12V und 18V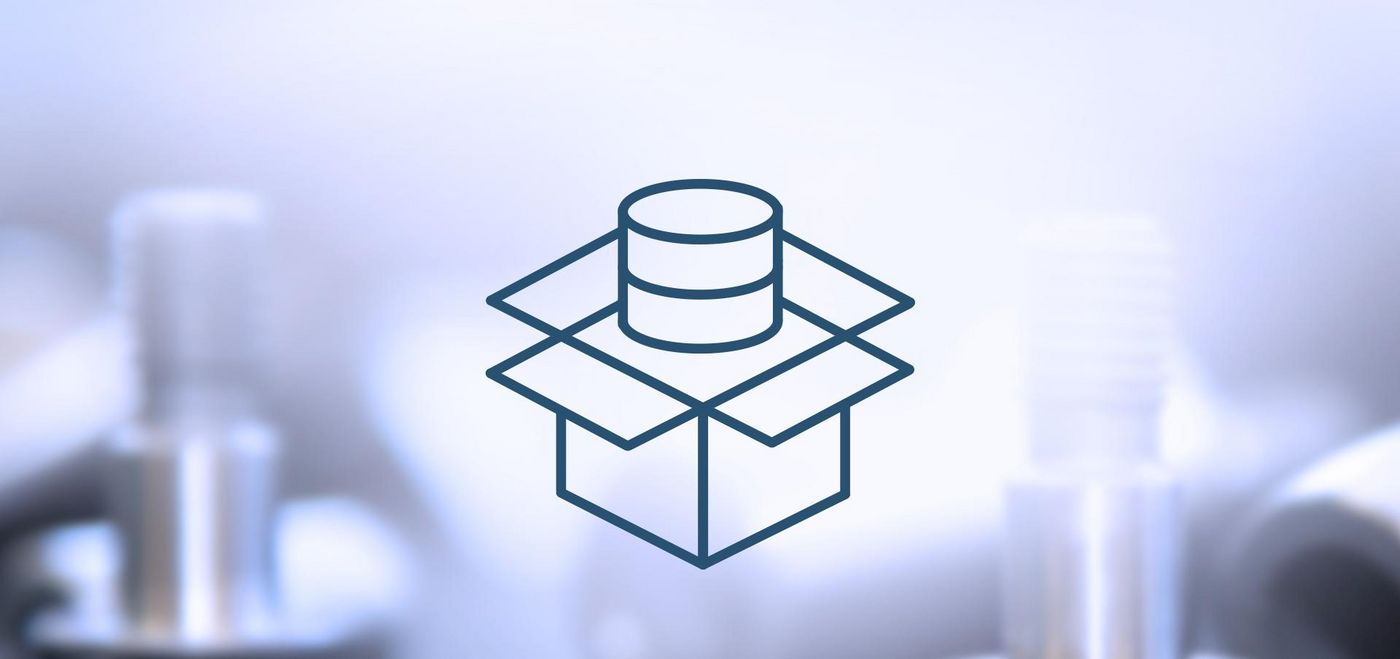 Starter-Kit 12V
1x Ladegerät LG 12V-36V / 2x Akku 12V LiHD 4.0 Ah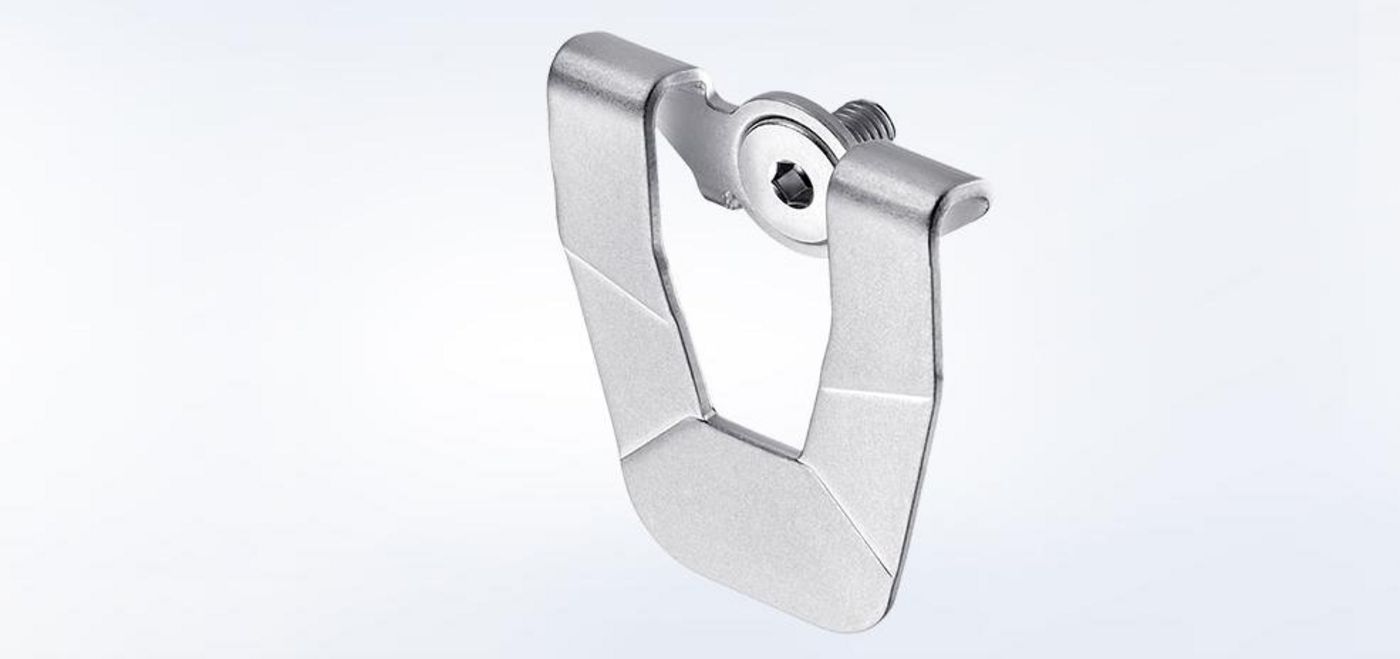 Gürtel-Clip
Einsetzbar für die 12V LiHD Akkumaschinen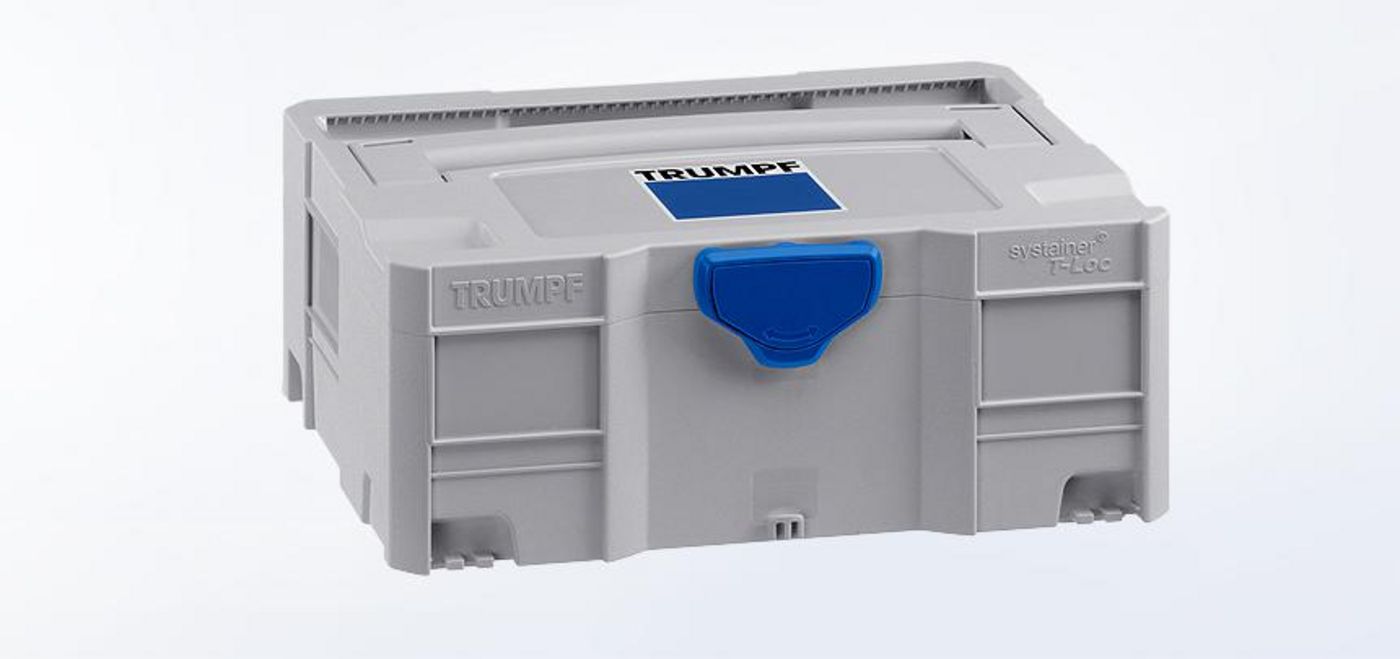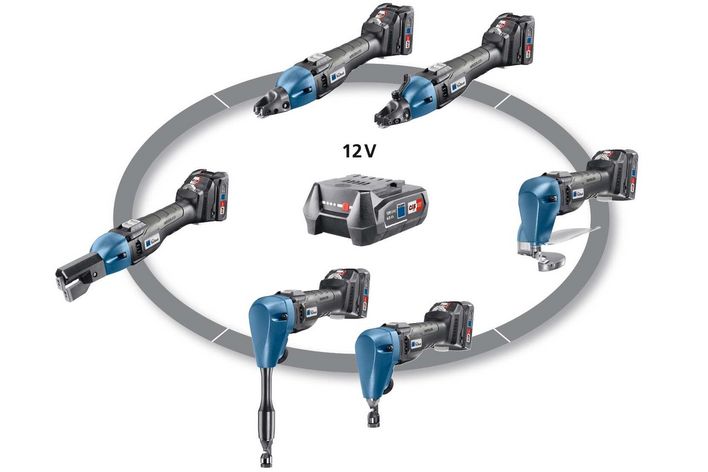 Compact, lightweight, and compatible
The 10.8 V battery machines are unrivalled in terms of their light weight and their design is compact and ergonomic. This gives you a unique level of operator comfort and the utmost mobility. A soft grip on the motor housing ensures a secure hold and enables low-vibration operation. The 10.8 V Li-ion batteries can be interchanged with all current TRUMPF battery powered tools and chargers in their voltage class.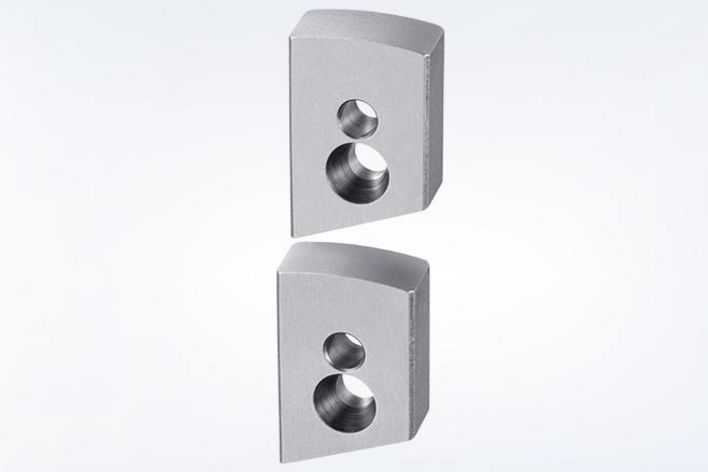 2-sided multi-edge cutter
The TruTool S 114 requires two cutters for the cutting process. The top cutter always has the cutting function. As soon as it becomes blunt, you can easily swap the cutters with one another. This doubles the service life and work can be quickly resumed.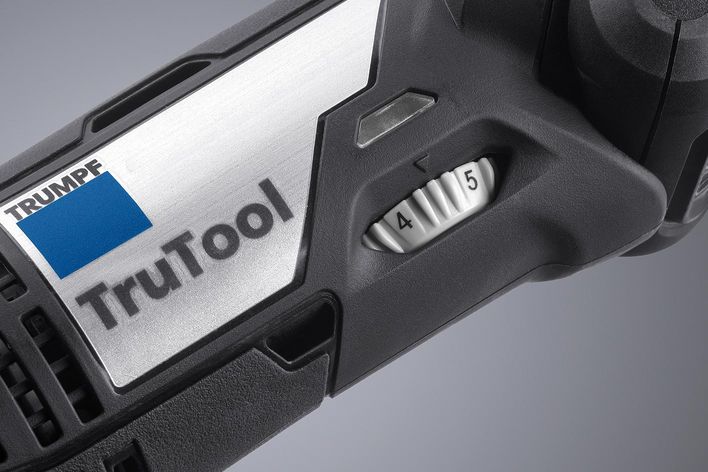 Optimal working speed
You can use the speed control to adjust the working speed to suit the individual cutting task. This provides a variable cutting speed of up to 29.5 feet per minute. The speed control is highly efficient for work with scribed lines or with a template. It is also well-suited to frequent processing of radii and stainless steel. The electronic overload protection offers yet another notable benefit.
| | TruTool S 114 Li-ion battery 10.8 V |
| --- | --- |
| Maximum sheet thicknesses | |
| Maximum sheet thickness, steel 400 N/mm² | 1.6 mm |
| Maximum sheet thickness, steel 600 N/mm² | 1 mm |
| Maximum sheet thickness, aluminum up to 250 N/mm² | 2 mm |
| Spiral duct, steel 400 N/mm² | 4 x 0,75 mm |
| Spiral duct, steel 600 N/mm² | 4 x 0,5 mm |
| Radii | |
| Smallest radius | 60 mm |
| General | |
| Working speed | 6 m/min - 13 m/min |
| Stroke rate during idle run | 5500 1/min |
| Voltage | 12 V |
| Minimum tube diameter | 50 mm |
| Throat depth | 30 mm |
| Weight | |
| Weight (with 4 Ah rechargeable battery) | 1.8 kg |
Technical data sheet
The technical data of all product versions as a download.
This product range and information may vary depending on the country. Subject to changes to technology, equipment, price and range of accessories. Please get in touch with your local contact person to find out whether the product is available in your country.
Power Tools Sales
Fax +41 58 257 64 01
E-mail