Many challenges, one solution
Are you as a sheet metal processor struggling with the lack of skilled welders and increasing pressure concerning quality? You are not alone in this. The demand for simple automation for time-intensive welding is enormous. It is for this reason that the compact TruLaser Weld 1000 combines particularly simple operation and programming with the advantages of laser welding. You can weld faster, reduce rework, and still grow as a company despite a shortage of skilled labour.
Optimum welding with lasers
Get the first class quality, productivity and design freedom of lasers for your company.
Easy to operate and program
Your team will operate and program the welding cell after just one e-learning session. Clever operating units and visual support ensure this.
Flexible production at one or two stations
Depending on demand, you can weld one large component or smaller ones in serial operation working parallel to production.
Set up and start welding
Machine installation is completed within a day. Welding parameters? They come with the machine!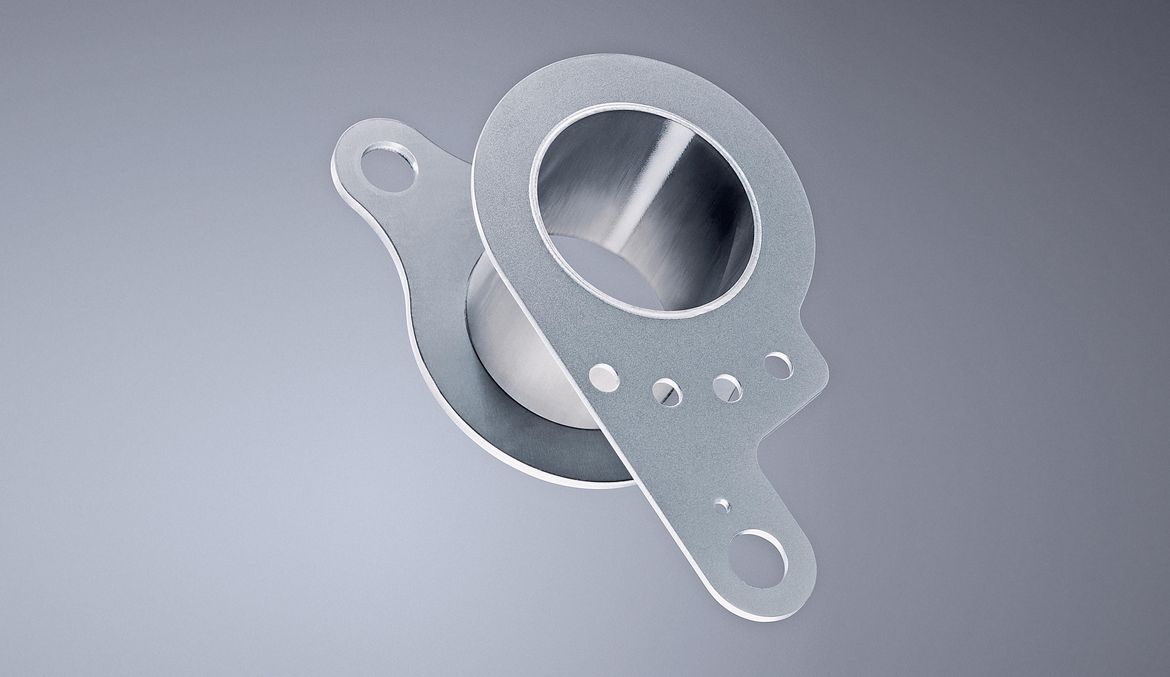 Quick and reliable
You can create slim high-strength seams quickly with the deep welding process.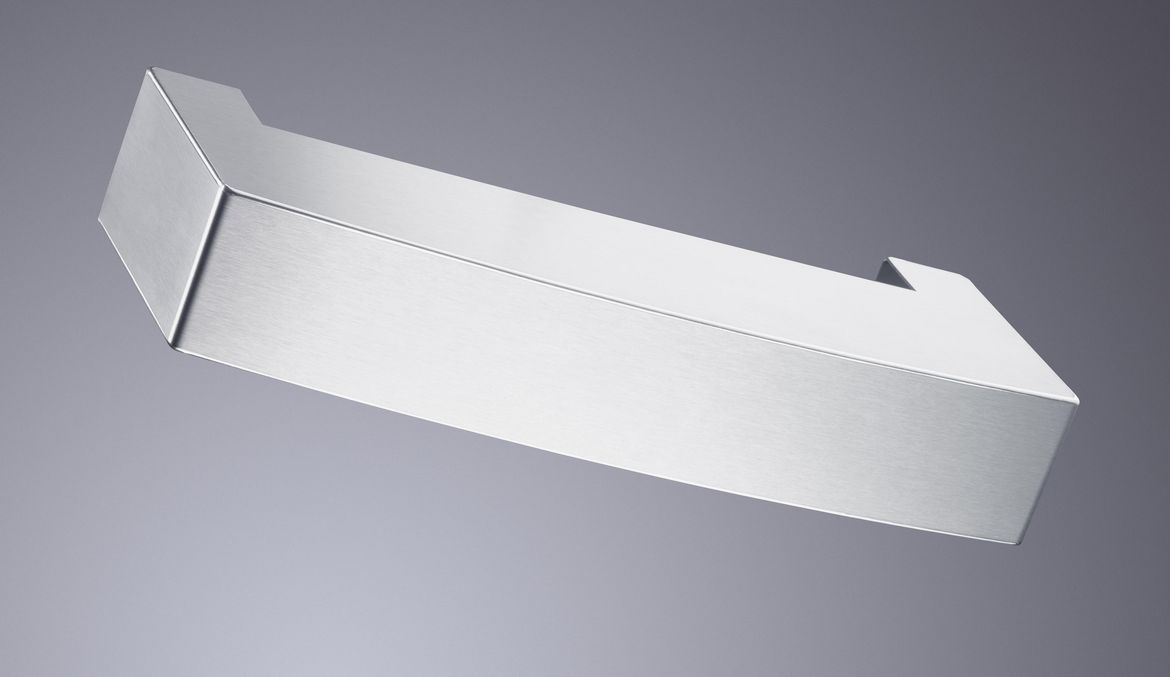 Almost invisible
The counter segment made of stainless steel shines as a result of heat conduction welding with particularly attractive visible seams.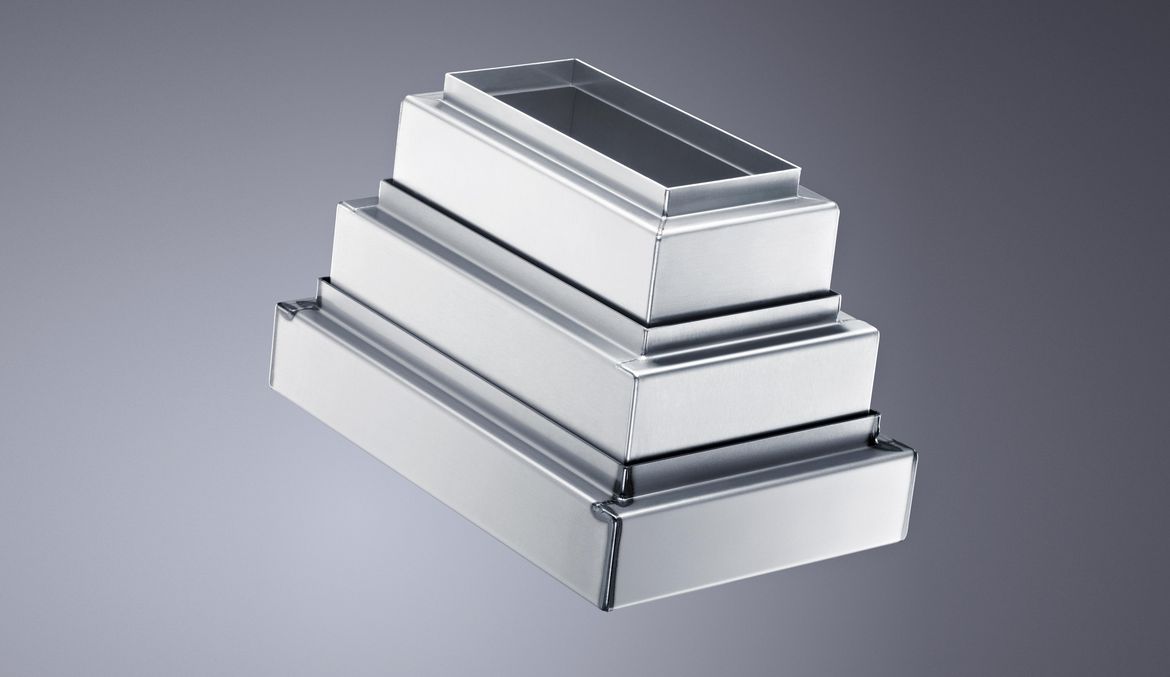 For all common materials
The lower terminal box is made of mild steel, the middle one is made of stainless steel, and the upper one is made of aluminum. You can weld all materials flexibly with the laser.
Hardly any rework required
Catering containers made of stainless steel can be produced with laser welding with hardly any post-processing required.
| | TruLaser Weld 1000 |
| --- | --- |
| Axis data | |
| Type | Industrial robot KUKA KR 10 |
| Number of axes | 6 |
| Range | 1100 mm |
| Position repeatability | ± 0.02 mm |
| Laser-specific data | |
| Type | Solid-state laser |
| Maximum laser power | 3000 W |
| Processing optics | BEO D35 |
| Pneumatic rotary axes (option) | |
| Own weight | 43 kg |
| Load (vertical) | 250 kg |
| Torque (at 6 bar) | 58.9 Nm |
| Load inertia | 2.5 kg*m2 |
| Dimensions, weights | |
| Cabin dimensions | 3605 mm x 2454 mm x 2818 mm |
| Weight | 3850 kg |
| Work area | |
| Work table carrying capacity | 1000 kg |
| Typical maximum part size (with open telescopic center separation) | 2000 mm x 600 mm x 600 mm |
| Typical maximum part size (with closed extendible partition wall and rotary axis package) | 600 mm x 600 mm x 600 mm |
| Typical maximum part size (with closed telescopic center separation) | 500 mm x 600 mm x 600 mm |
Technical data sheet
The technical data of all product versions as a download.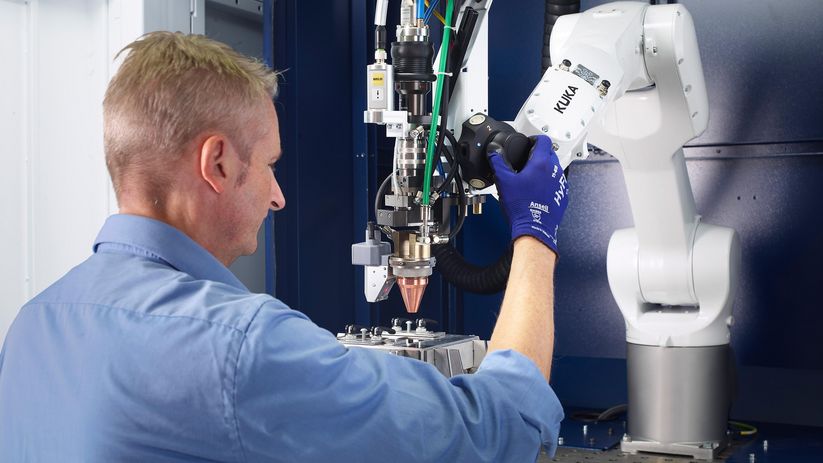 Thanks to the ingeniously simple programming concept, users can program the industrial robot without any knowledge of the robot code. Operators with no knowledge of robotics can use the optional operating units for simple programming.
On the welding optics, you switch between heat conduction and deep penetration welding. An integrated camera helps in finding the right waypoints.
The coaxial shielding gas nozzle with integrated crossjet protects the melt in every direction from oxygen input and the processing optics from welding steam and spatter. A linear attachment provides optimum protection of the weld seam from oxidation.
You will receive an extensive collection of predefined welding parameters with the machine. This makes programming even faster. You simply select the suitable data record for your welding path, depending on sheet thickness, procedure and material.
The KUKA robot KR 10 with its six axes moves with agility and extreme precision.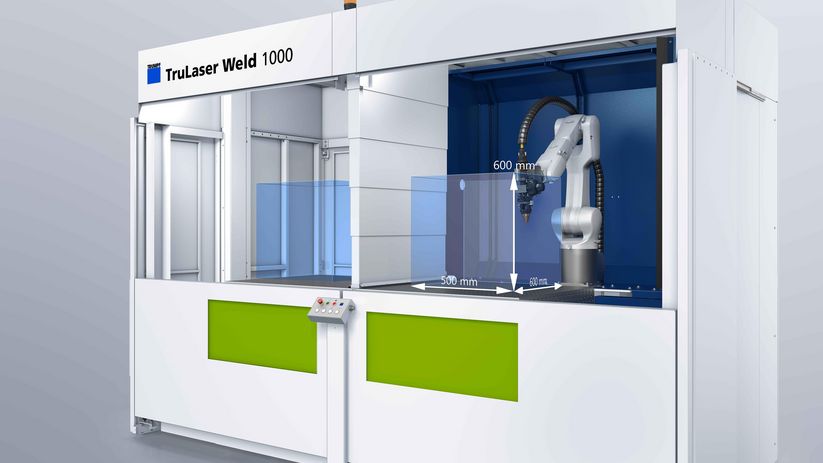 During two-station operation, the robot shuttles along the linear axis between the right- and left-hand stations. During one-station operation, it utilizes the movement space for improved positioning of the welding optics.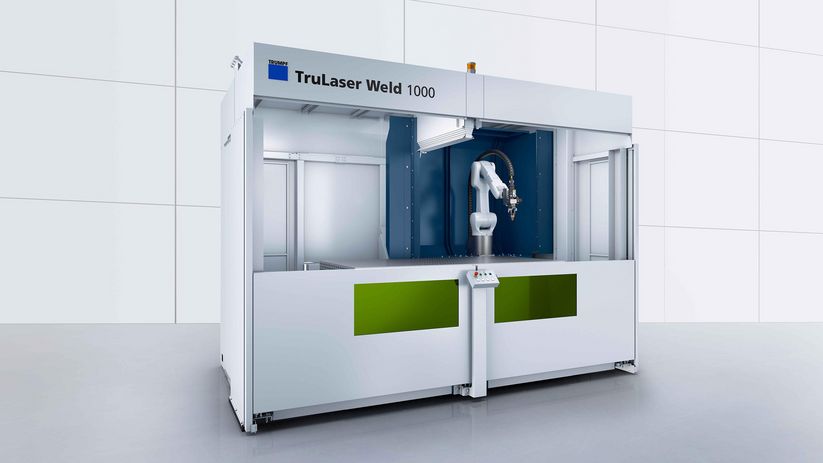 The monitored safety cabin with integrated suction system, laser protection and lighting ensures safety. The extendible partition wall divides the work area for two-station operation if required. There is optimum access to the system thanks to sliding doors on the left and right as well as two hinged doors at the back.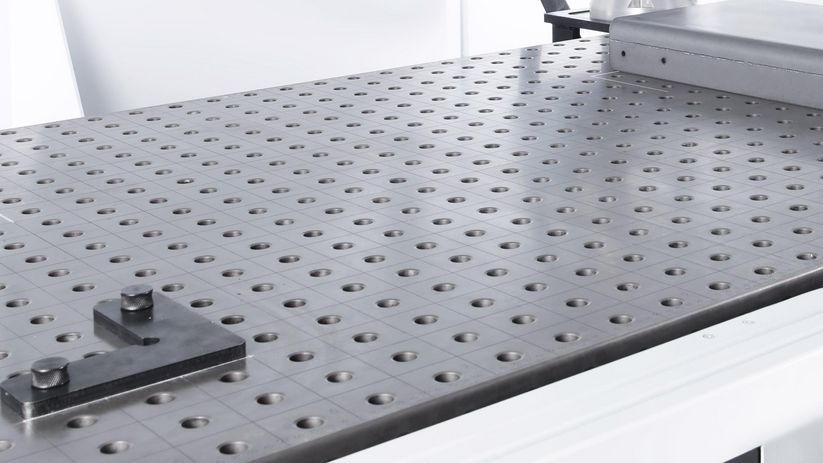 You can fix the components on the work table with positioning accuracy. Standardized clamping systems or fixtures are suitable for positioning the components. The table plate is fitted diagonally with system holes D16 in a grid of 50 x 50 mm. The table's dimensions are 2000 x 1000 x 100 mm.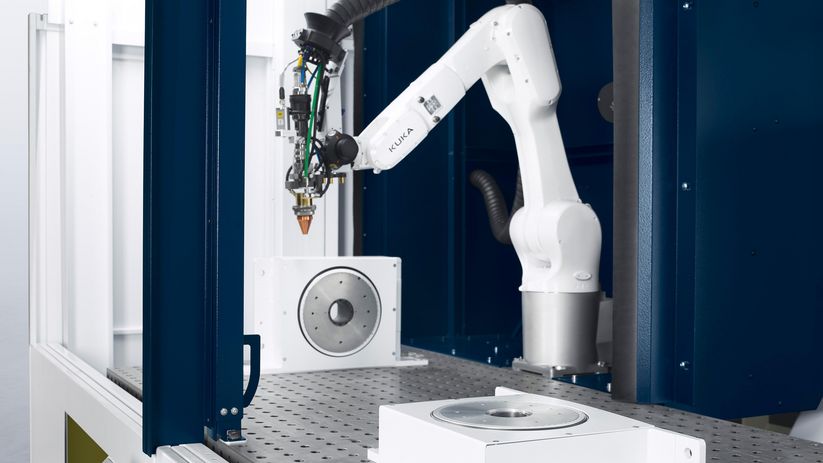 An additional axis for rotating components extends the positioning options. The two pneumatic rotary axes allow for synchronized positioning of components or fixtures, improving accessibility and productivity.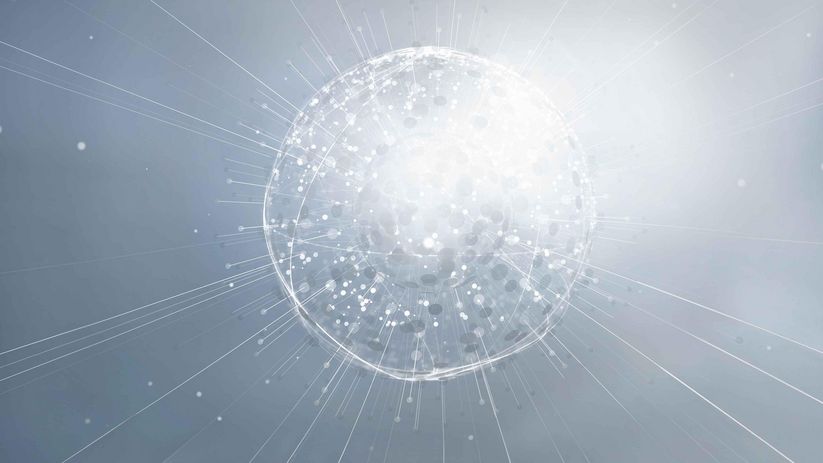 Digital connection and integration for smart solutions
This product range and information may vary depending on the country. Subject to changes to technology, equipment, price, and range of accessories. Please get in touch with your local contact person to find out whether the product is available in your country.
Christoph Turner
Support Sales
Email