Turn your data into a competitive advantage: You can check the success of measures introduced, increase the availability of your systems, and also save time and money. With the monitoring and analysis products from TRUMPF, you can gain the highest level of transparency. You can also prevent expensive machine and production standstills, which can soon cost several thousand dollars an hour.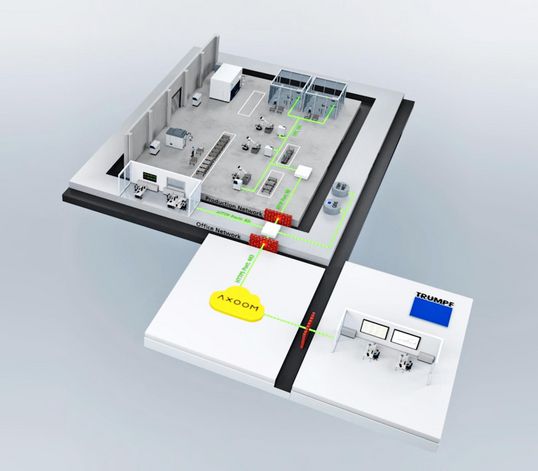 Connectivity
Factory Gate or Device Gate constantly connect your lasers and machines to your company network and/or the cloud in a way that is technologically secure.
TruTops Monitor
Reduce your idle time, and record and analyze machine data such as downtimes, error messages, causes of malfunction, breaks and maintenance time (MDA) for all of your production work stations.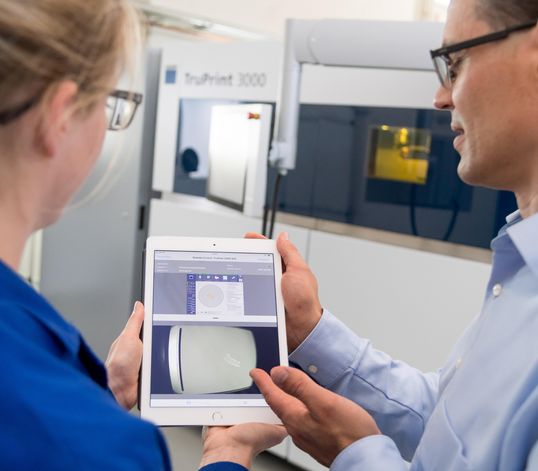 TruPrint monitoring
Increase the efficiency of your production with the intelligent monitoring solutions from TRUMPF. Monitor and analyze your LMF process in the TruPrint machines simply and reliably.
You may also find these topics interesting