Extensive tests for new product developments
HALT (Highly Accelerated Life Tests), EMC, power system simulation, environment simulation, and service life (MTBF).
Rated power up to 450 kW
Nominal current consumption: up to 650 A; cooling water: 500 l/min; rotary plate: 4.5 m diameter and 3 tons carrying capacity.
Failure analysis
Support in the event of failures in the field: cause analysis, error elimination, and effectiveness monitoring.
Our TQZ in Freiburg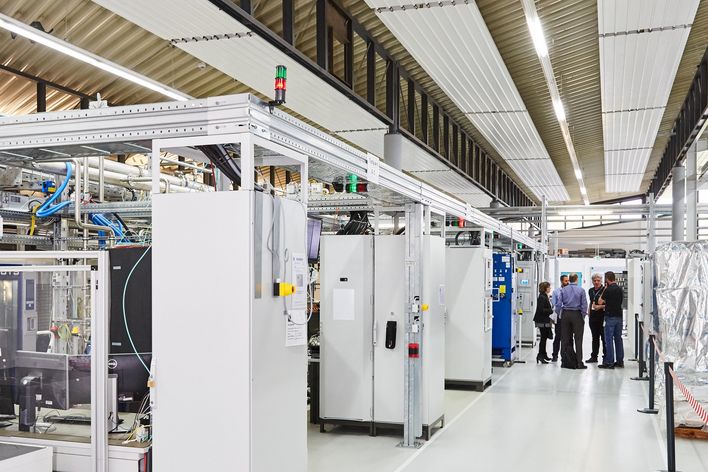 The TQZ covers an area of more than 1000 m² and offers extensive testing facilities. Two plasma chambers enable power supplies to be tested on real plasma. The MF plasma chamber has a target length corresponding to a standard glass coater and enables high-power MF generators to be tested. In order to test RF, DC, and MF generators with lower power outputs, the TQZ is equipped with an additional plasma chamber featuring a 60 cm long magnetron sputtering cathode.
The TQZ also has its own HALT chamber in order to perform accelerated life tests. A power system simulation facility and an EMC system round off the testing and qualification facilities.
Real benefits for both you and TRUMPF
We offer a range of tests, including for external companies. Take advantage of our test and qualification center and ensure optimal product quality.
Contact
Joachim Scheyhing
Head of the test and qualification center
E-mail
Downloads

TQZ flyer
pdf - 2 MB