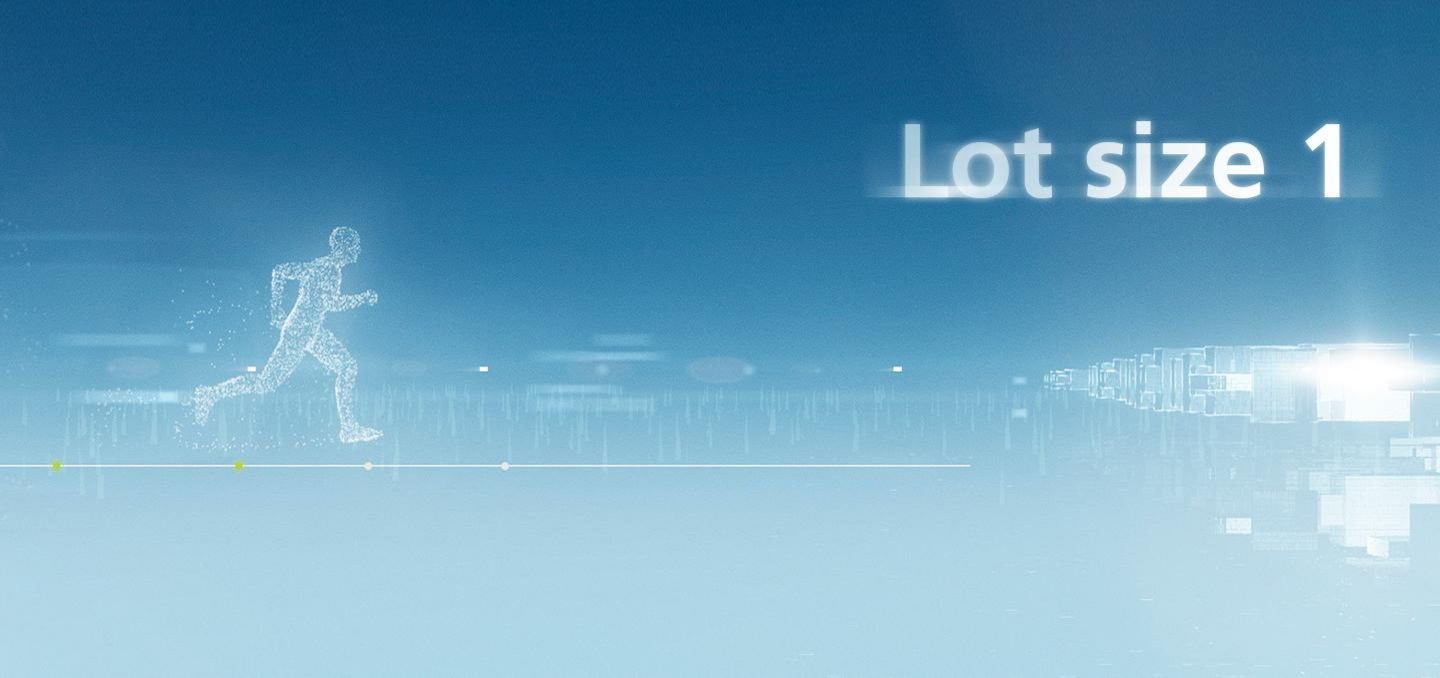 Down to a lot size of 1 – orders are becoming smaller and smaller
No two customers are the same because no two production methods are the same. Yet as a market and technology leader, when it comes to machine tools and lasers, we know that they all have one thing in common – lot sizes are getting smaller. The delivery times required are also getting shorter. This is why we have experts that analyze your processes directly on site and put together a customized TruConnect range of solutions for you. This makes even lot sizes of 1 profitable.
You can save a lot – exploit your potential!
75%
With intelligent production control, you can plan more efficiently, as well as process orders more quickly and using more automated processes.
50%
Set up your machines using automated processes and manage both your store and your tools digitally.
80%
Operator self-organization
Benefit from real-time electronic analyses and always keep an eye on all information relevant to production.
It's all about the big picture
We know from experience that sheet metal fabricators often lack transparency concerning order status, capacities, or workload. The manual coordination and consultation outlay is also high and prone to error. In order to work more cost-efficiently and reduce throughput times, indirect processes also have to be optimized. From quotation to shipment of the parts, we create a flexible and consistent entire system with you.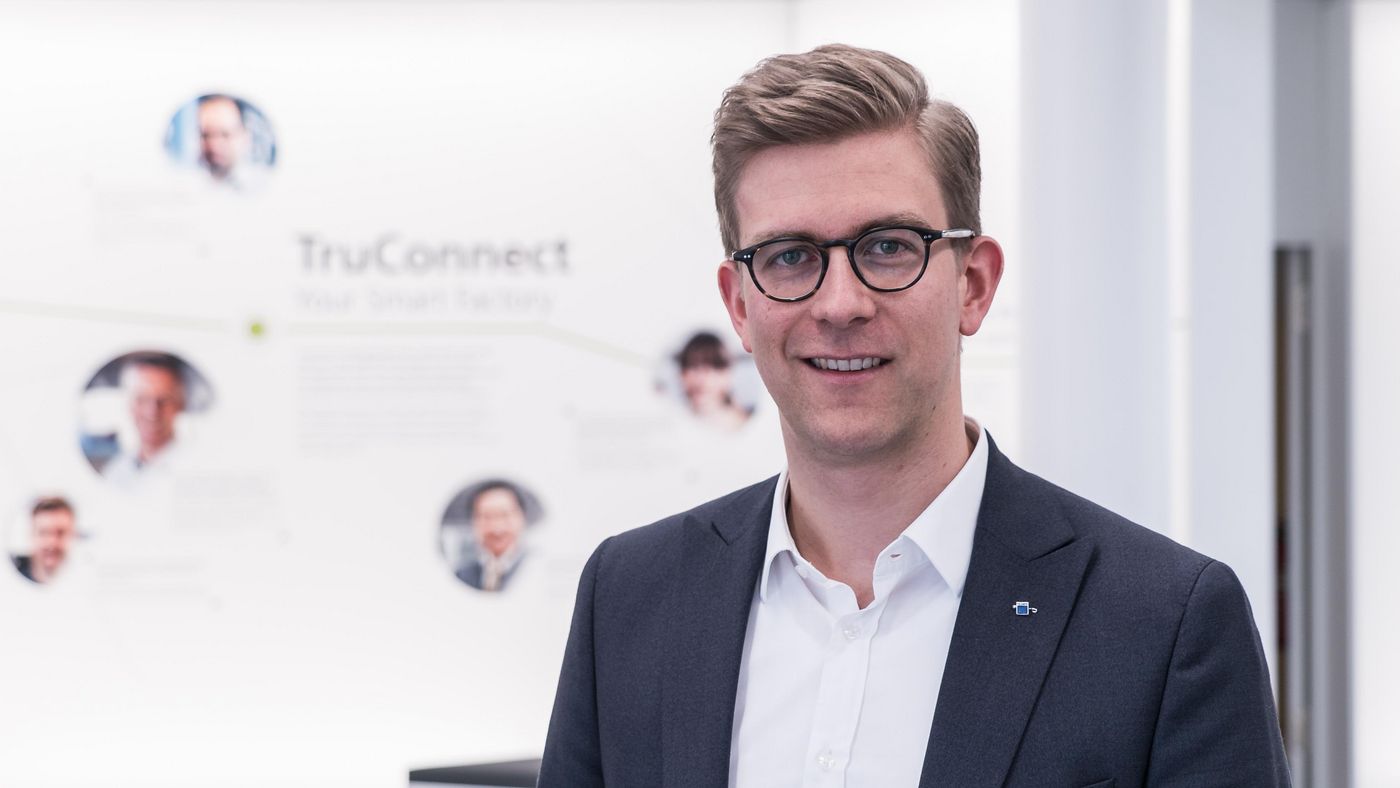 "With TruConnect production solutions, you optimize your indirect processes and implement your smart factory step by step."
Thorsten Schäuble
Head of Business Development TruConnect
Every order is profitable – whether big or small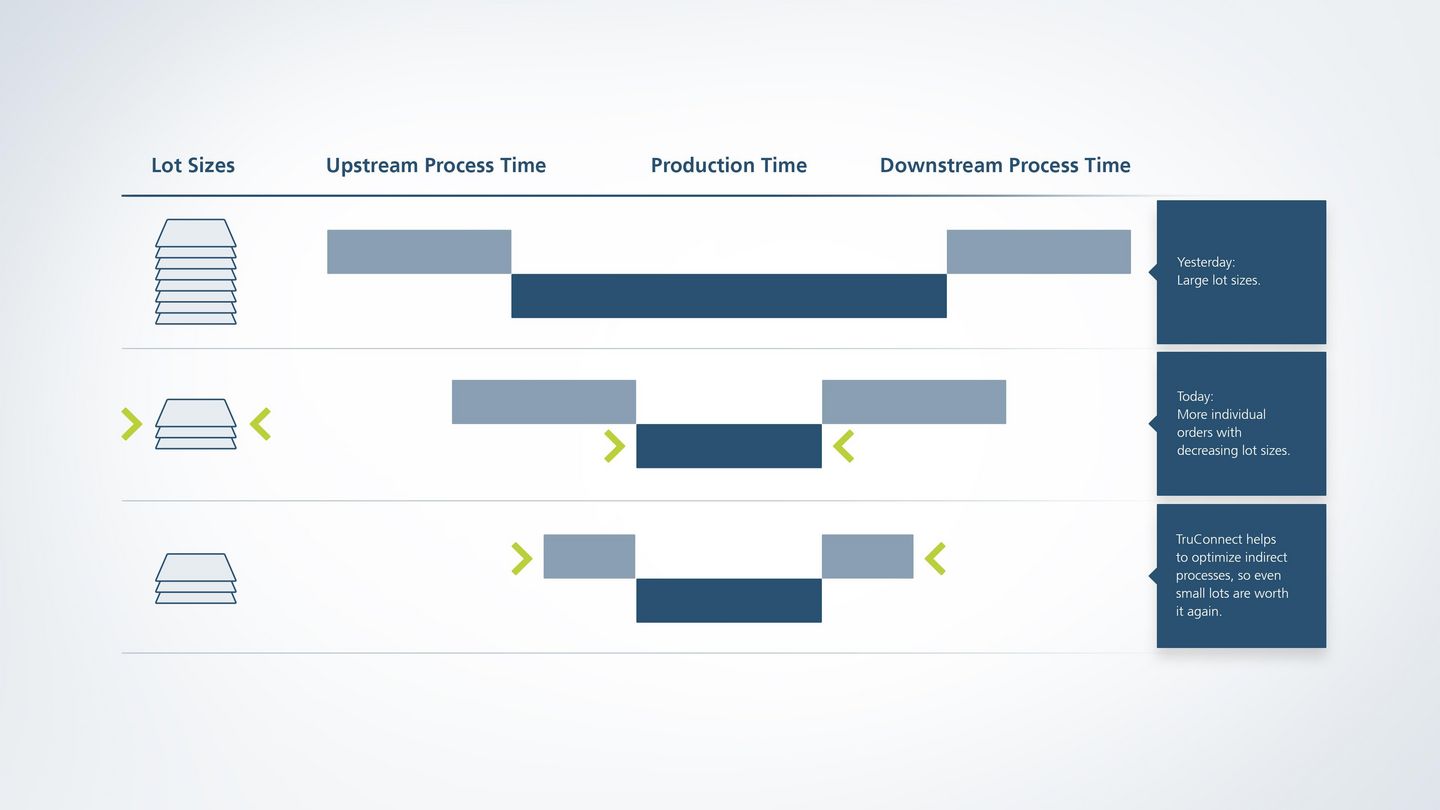 For one hour of processing time, there are around four hours of indirect operation – the outlay for indirect processes increases at a considerable rate for increasingly smaller lot sizes. This is because they make up around 80% of all processes. This presents an opportunity for networked production. If you are able to adapt the outlay for indirect processes to the decreasing lot sizes, even lot sizes of 1 are profitable again.
Why are lasers the perfect 4.0 tool?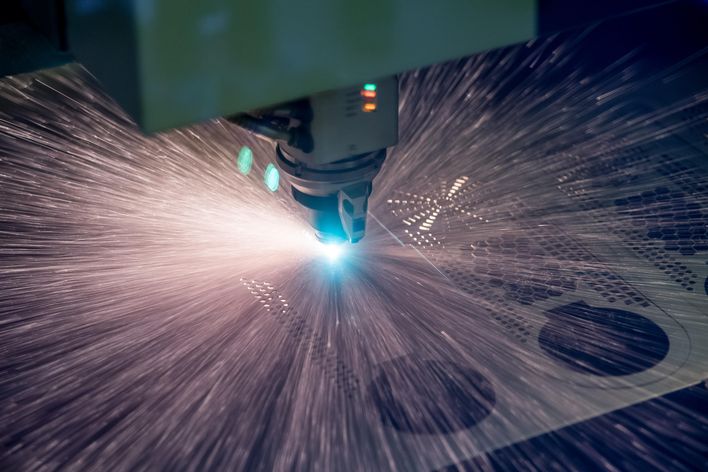 Fast, direct, flexible – digitalization needs an tool that can keep up
In the Smart Factory, every workpiece is given a Data Matrix Code. The system can use this to call up which path the part should take through the systems and how it should be processed. Transport systems and processing stations adhere to these instructions. For this to work, the production requires a highly flexible and easy-to-control tool – the laser. The codes are made by a marking laser – clearly legible on all surfaces and with camera-supported image processing during the marking process. The code contains all other information to ensure complete further processing and traceability.
Contact
Contact us! Our experts are by your side as a strong and skilled partner – whether you're a seasoned pioneer or just starting out.
Contact
Contact
Benjamin Neumann
TruConnect Product Management
Fax +49 7156 303932291
E-mail