Smart Factory – Multiple options, one experienced partner
You, as a sheet metal processor, face an increasing number of product variants and shorter order times. You therefore need a strategy to remain competitive in the future. Doing nothing is not an option. Build on your strengths and see the path to a connected factory as an opportunity. You won't be alone. We know every production differs, and therefore also your particular situation and goals. We would love to be your partner on your journey to a Smart Factory. Until your production works the way you want it to.
These customers have joined us on the path to networked production.
We know about the critical points in processes.
Writing success stories by using smart production control
How the Spanish Lasercor job shop was helped by TruConnect experts to uncover potentials that provided a real boost with minimal effort.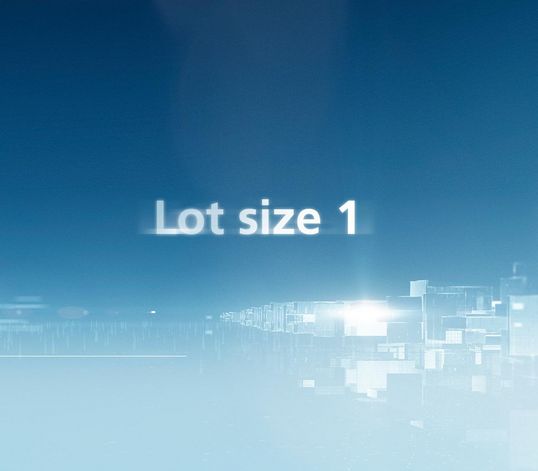 Even lot sizes of 1 are profitable
Requirements for parts production are becoming increasingly individualized. This reduces lot sizes. How to profit again from any order, large or small.
"Nachts produziert die Fabrik alleine"
Warum KNOLL Maschinenbau auf eine intelligente Steuerung des Materialflusses setzt und so seine Fertigung in wenigen Jahren von Grund auf optimiert hat.
What does the future hold? Click the "i" button and find out more!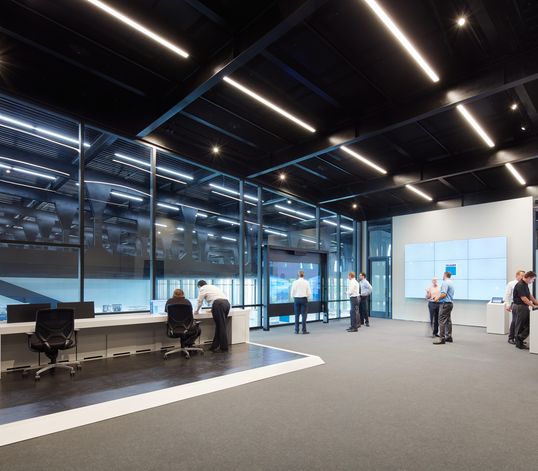 What is a Smart Factory?
A Smart Factory is a production environment in which people, machines, automation and software work together perfectly.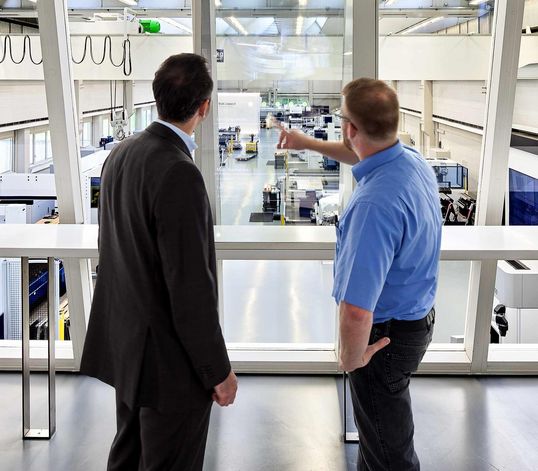 What is Industry 4.0?
Industry 4.0 refers to the Fourth Industrial Revolution – also known as the "Digital Transformation". Its aim is optimal positioning of industrial production for the future.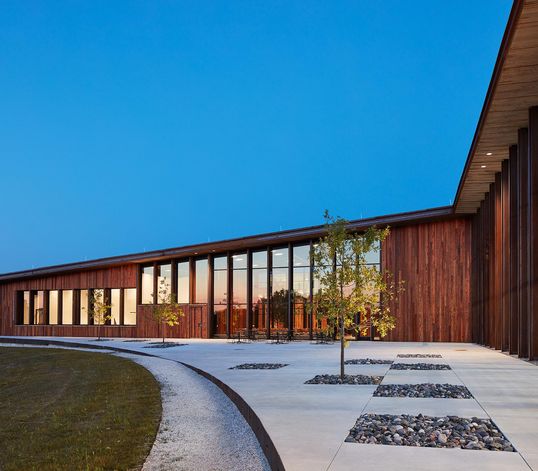 Our Smart Factory in Chicago
From theory to practice. Take a look at the first fully connected Smart Factory! As an Industry 4.0 pioneer, TRUMPF opened a new technology centre in Chicago in September 2017.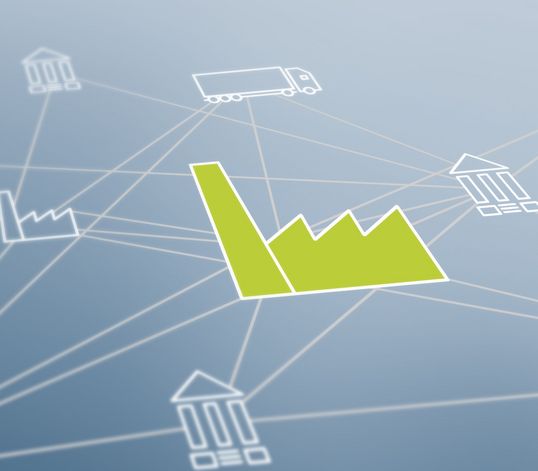 What is TruConnect?
TruConnect is the modular solution for TRUMPF's Smart Factory. Sheet metal processors can use it to equip their production facilities to meet rapidly changing market and customer requirements.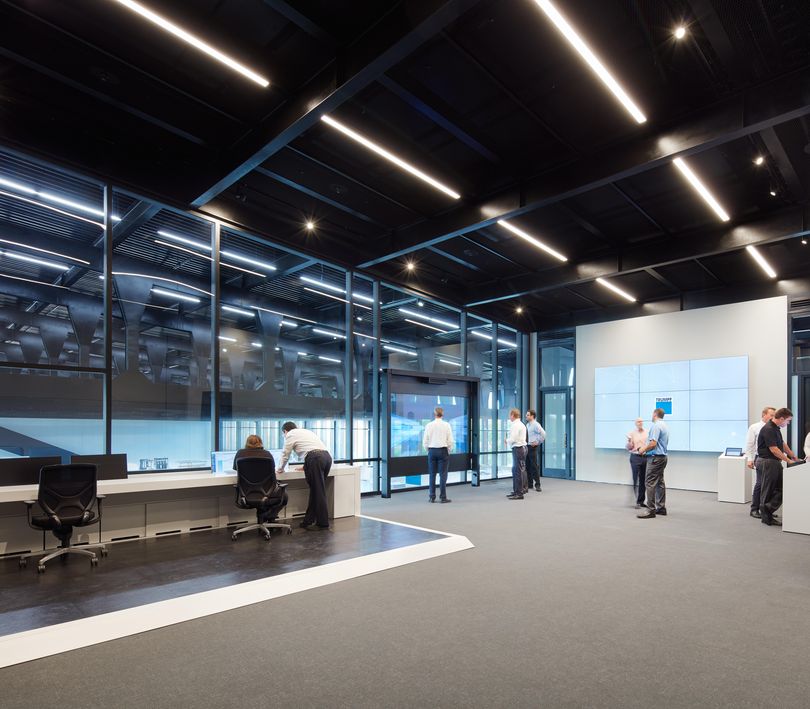 What is a Smart Factory?
What specific advantages does a Smart Factory have? Smart networking makes production transparent. Sheet metal processors then always know what is happening and can plan better. Indirect processes are optimized. Digital factory operators have faster and more flexible production and their processes can be better managed. This is crucial, especially for smaller lot sizes. The basis of the Smart Factory's communications is the Internet of Things (IoT). Everything communicates with everything else in the "Internet of Things". The product communicates the information required for production to the smart factory.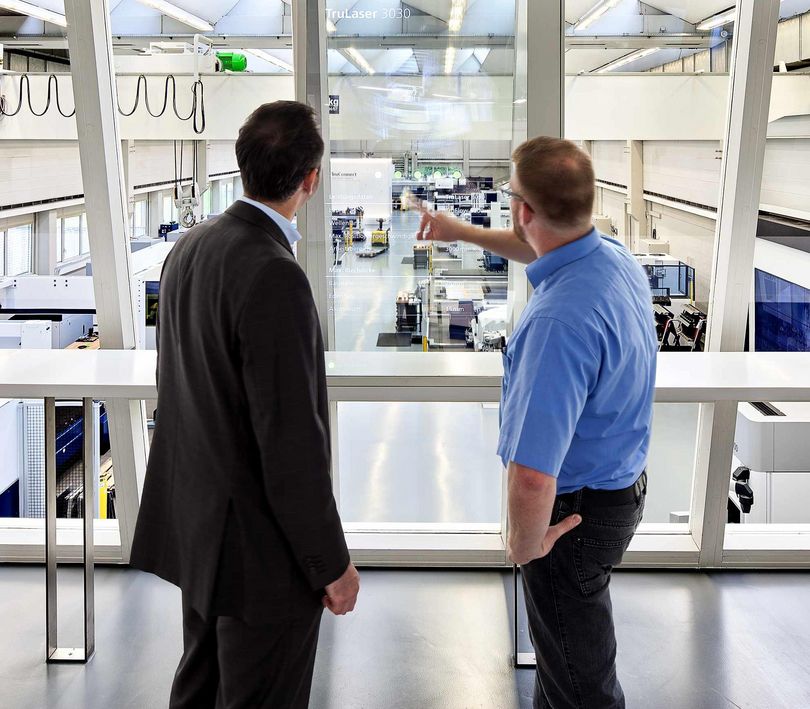 What is Industry 4.0?
Digital connectivity is at the heart of Industry 4.0, offering enormous potential to increase flexibility and productivity through manufacturing technology computerization and digital business platform development. Digital connectivity links different components within and beyond a production facility. The factory of the future optimizes procedures for the long term and drastically shortens processes.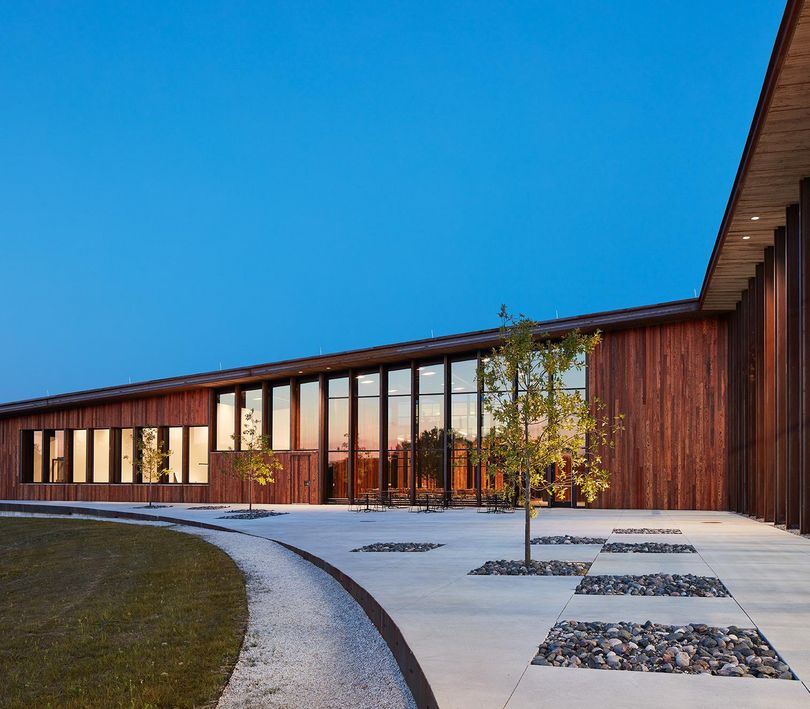 Fully networked already – experience our demo factory in Chicago
In Chicago, TRUMPF is showing how fully connected production works in practice. People, machines, automation and software are already working seamlessly together there. In the Smart Factory, sheet metal processors experience connected manufacturing systems in a real-life environment. The core target group are primarily small and medium-sized contract manufacturers still in the early stages of digital connectivity.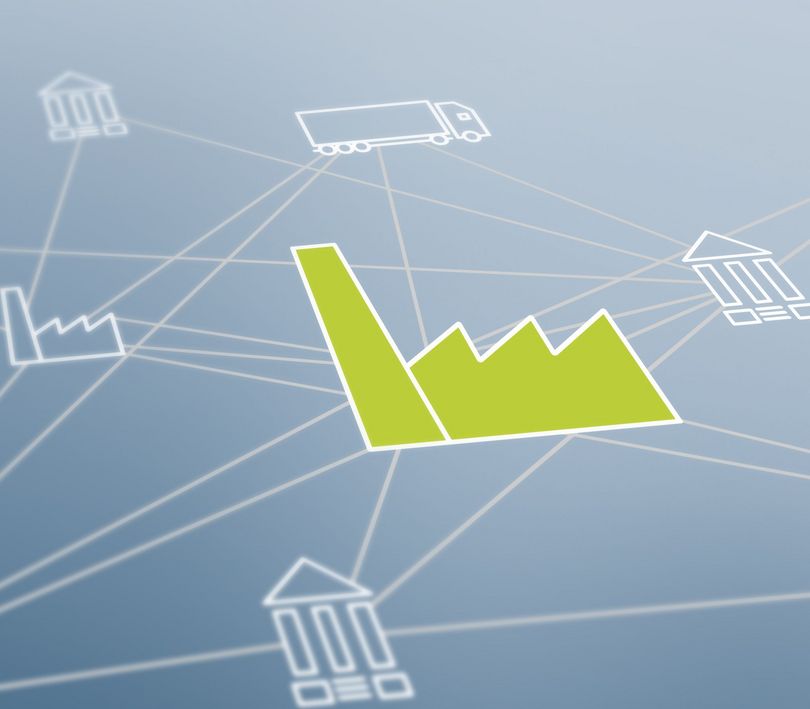 What is TruConnect?
TruConnect customers get tailor-made solutions in three steps according to their specific needs: from a simple start or step-by-step adaptation through to fully networked systems. Regardless of the current situation of customers, the goal on the path to a completely networked Smart Factory is clear: to bring greater transparency, flexibility and, most importantly, economy to the entire process.
Carry out the Smart Factory potential check now
Do you want to know how to make your production ready for the challenges of the connected future? We know that there are no standard solutions. We therefore optimize precisely those process steps that hold the greatest potential for networking in your production. Find out exactly how this can be done in our Smart Factory potential check. Use the green button to select the process step that interests you and discover the potential for optimization and the voices of customers at the same point. In just two clicks, you'll find out the most direct path to increasing your level of connectivity. Let's start!
Trade
Networked production
Smart Machine
Smart Factory
1. Select process step
Enquiry, Offer, Job order

Production preparation and programming

Production planning and control

Shipping

Manual production steps

Intralosgistic steps
2. Select potential
Close
Flag
Clicking on the flag adds this potential to your list of interests, which can be downloaded as a summary in PDF format.
No interests have been marked yet.
Smart Factory Consulting – let us advise you!
We will accompany you on your path into the connected future What potential does networking have for you? What does your path to networked production look like? Regardless of whether you want to just make a start, make step-by-step adaptations or fully network throughout, our consultants will help you find the ideal solution for any situation.
Request consultation
Uwe Cichowicz
Smart Factory Consultant
Email