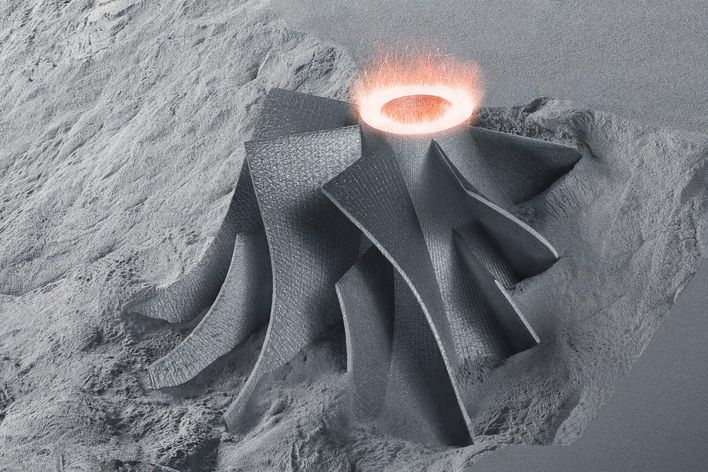 Laser metal fusion is often referred to as metal 3D printing, powder bed fusion, or selective laser melting. The laser builds up the workpiece from a powder bed, layer by layer. A CAD model provides the plan for doing so, and no tools are required. The powder is added to a build platform. Here, the laser beam accurately melts on the powder according to the CAD data and joins defined points to the layer underneath. The laser then repeats this process until the metal part is finished. The workpiece has the same properties as the metal powder which was used. A large variety of metal materials in powder form can be used, such as steel, aluminum, and titanium.
Advantages of laser metal fusion
As a supplement to conventional production methods, the LMF method offers a number of advantages. There are virtually no limits on the design freedom, which enables complex forms and custom components to be produced quickly, cost-effectively, and with flexibility. When conventional production methods reach their limits, LMF can provide the answer. It enables cost-effective production, even for small lot sizes.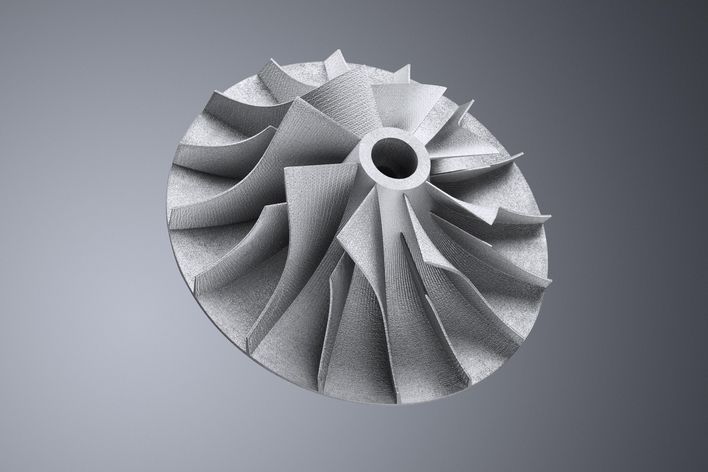 Areas of application
The components produced using this method meet stringent material requirements for demanding applications. As a result of the components' stability and low weight, the method is ideal for lightweight designs and bionic structures, such as those found in the aviation and aerospace, automotive, and medical technology sectors.
Products