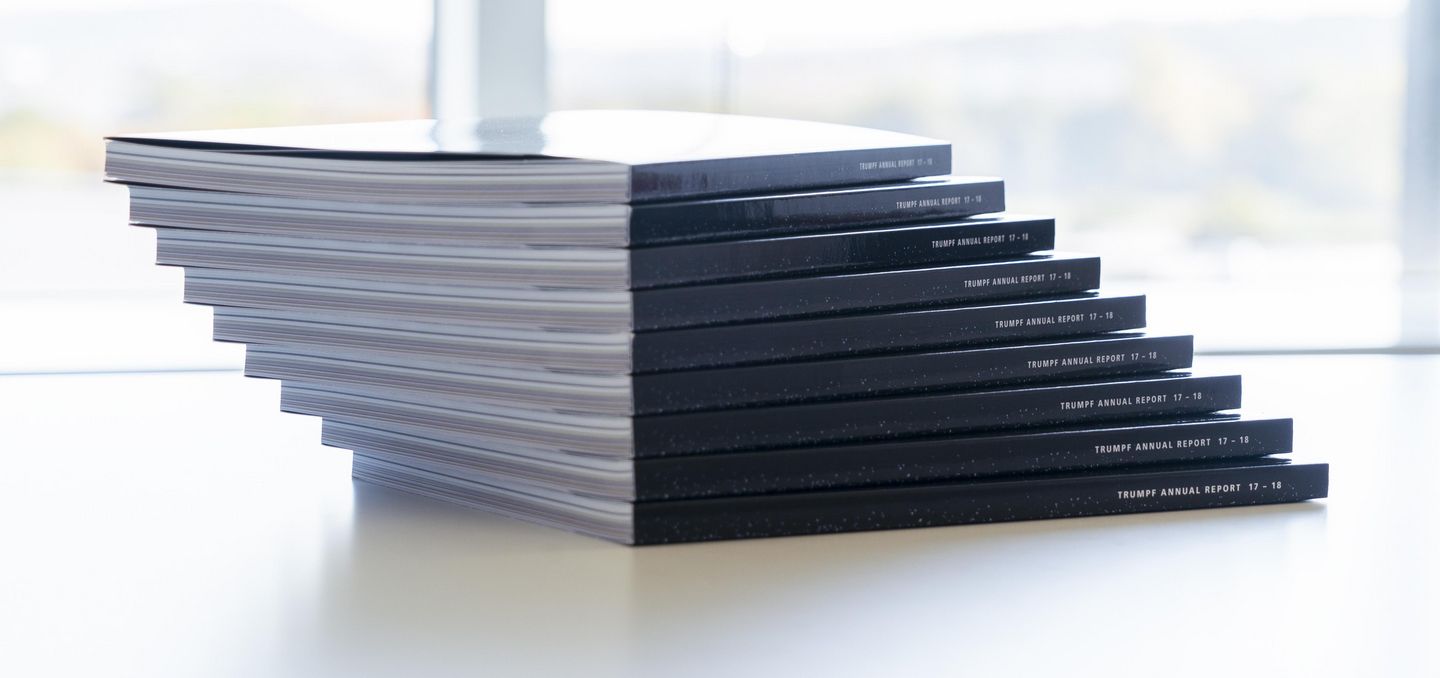 Our annual reports
If you would like to read our annual report online or order a printed copy, you can find the latest report here, as well as an archive of the last years.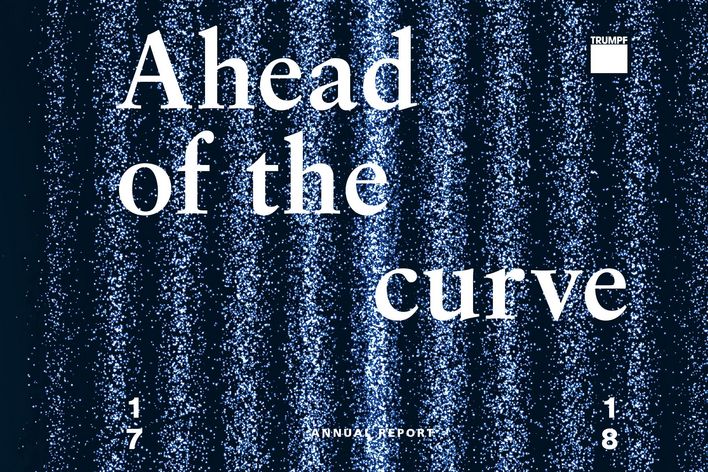 "Ahead of the curve"
The cover image of our 2017/18 annual report is a photographic reproduction of the famous double-slit experiment. Using this experiment, English ophthalmologist Thomas Young demonstrated that light can appear as both a wave as well as particles. The discovery provided the first, important basis for controlling light – and therefore the laser, of course. Without this, numerous cutting-edge technologies such as artificial intelligence, autonomous driving, and networked factories, would be inconceivable today.
2017/18 Annual Report
Title: Ahead of the curve

Contact
Karin Gustafsson
Head of Group Communications, Spokesperson
E-mail