TRUMPF lasers open up a wide range of manufacturing options to the automotive industry in all areas of electro-mobility, paving the way for a mobile future. From high-end laser systems with the highest beam quality, to intelligent quality assurance systems, right up to the construction of complete production systems: in the field of e-mobility, TRUMPF is your reliable partner. With our extensive industry and application expertise, as well as our global laboratories, we help the sector to understand new technologies. In numerous projects and initiatives, together we develop solutions for the upcoming challenges posed by electro-mobility. Here, we get involved in the entire development process, from the initial idea to the start of production.
E-drive
TRUMPF provides pioneering solutions for the laser-based manufacture of electric drives, especially for the assembly process of hairpin stators.
Differential gears
TRUMPF lasers enable the reliable, high-quality mass production of differentials for electric cars in a lightweight design.
Low-spatter copper welding
New processes and lasers in the green wavelength spectrum enable the precise and reproducible laser welding of copper with the lowest spatter formation.
Battery production
TRUMPF has developed technologies suited to industrial purposes for the laser welding and laser cutting of a wide range of components from battery systems in electric vehicles.
Innovative e-mobility applications
E-drives: Hairpin welding
To prepare for hairpin welding, our customers use TRUMPF short-pulse lasers which remove the layer of insulating paint without damaging the copper underneath it. Here, the results of the process are more precise than mechanical removal processes. During the welding of the hairpins, intelligent sensor systems ensure precise seams and the highest level of quality. Due to the high level of reproducibility of laser welding processes, our customers constantly achieve high-tensile connections with good conductivity – for a large quantity of components.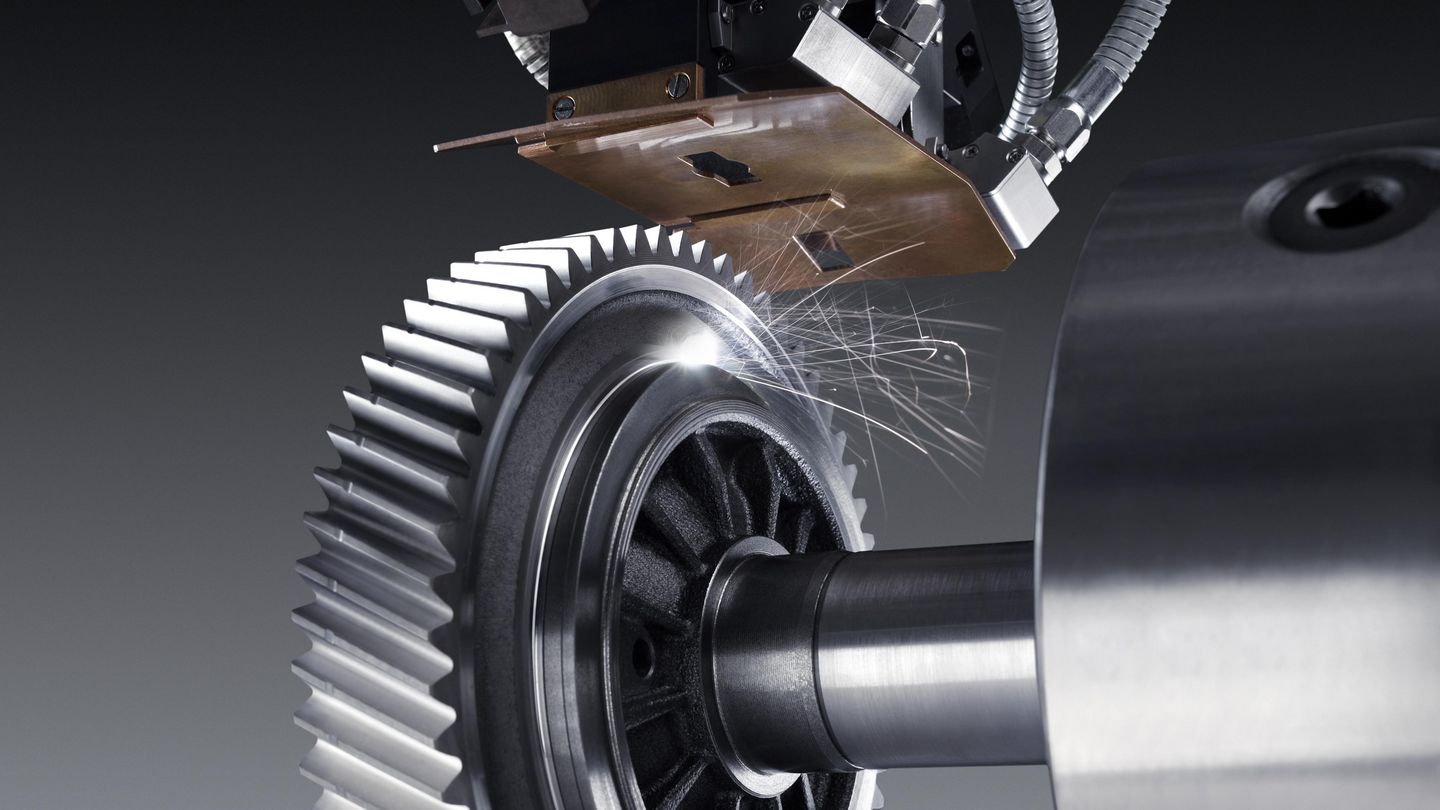 The welding of differential gears
TRUMPF lasers weld the housings of differential gears with bevel gears reliably, flexibly, and without contact. Here, they enable the creation of numerous hybrid material connections for lightweight design. The most common of these is the combination of cast iron and case-hardened steel. The highly precise joining technologies using lasers also help to considerably reduce unwanted running noises from the differential gear during operation.
Spatter-free joining of copper and aluminum
Due to increasingly compact housings and the higher performance required for electronic components, the requirements for the joining technology of copper and aluminum components are also increasing. A newly developed, pulsed green laser from TRUMPF welds these materials with a high level of reproducibility, also resulting in practically no spatter – irrespective of the surface qualities.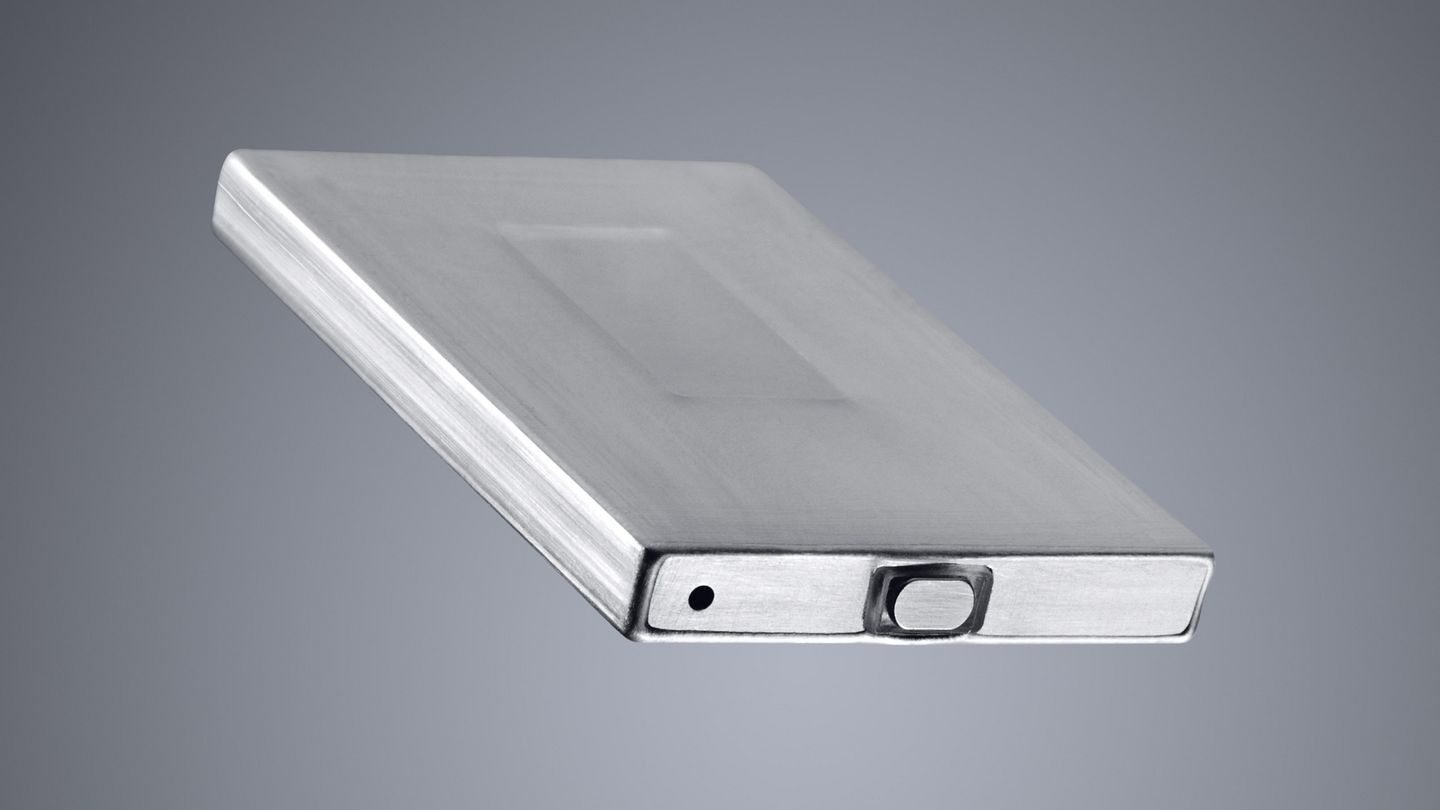 Joining of battery cans
For sensitive battery cells and their housings, or cans, TRUMPF lasers are the perfect solution as they work without contact and with little energy. The material is not subject to any mechanical stress. The locally limited, low heat input guarantees highly precise, distortion-free seams.
The welding of battery housings
With TRUMPF lasers, customers can effortlessly weld battery housings and cell connectors made from copper and aluminum, with precise seams. Increasingly smaller and more powerful cells can be integrated in a battery array in this way. An extensive sensor system monitors the quality of the weld seams and guarantees precise welding depths.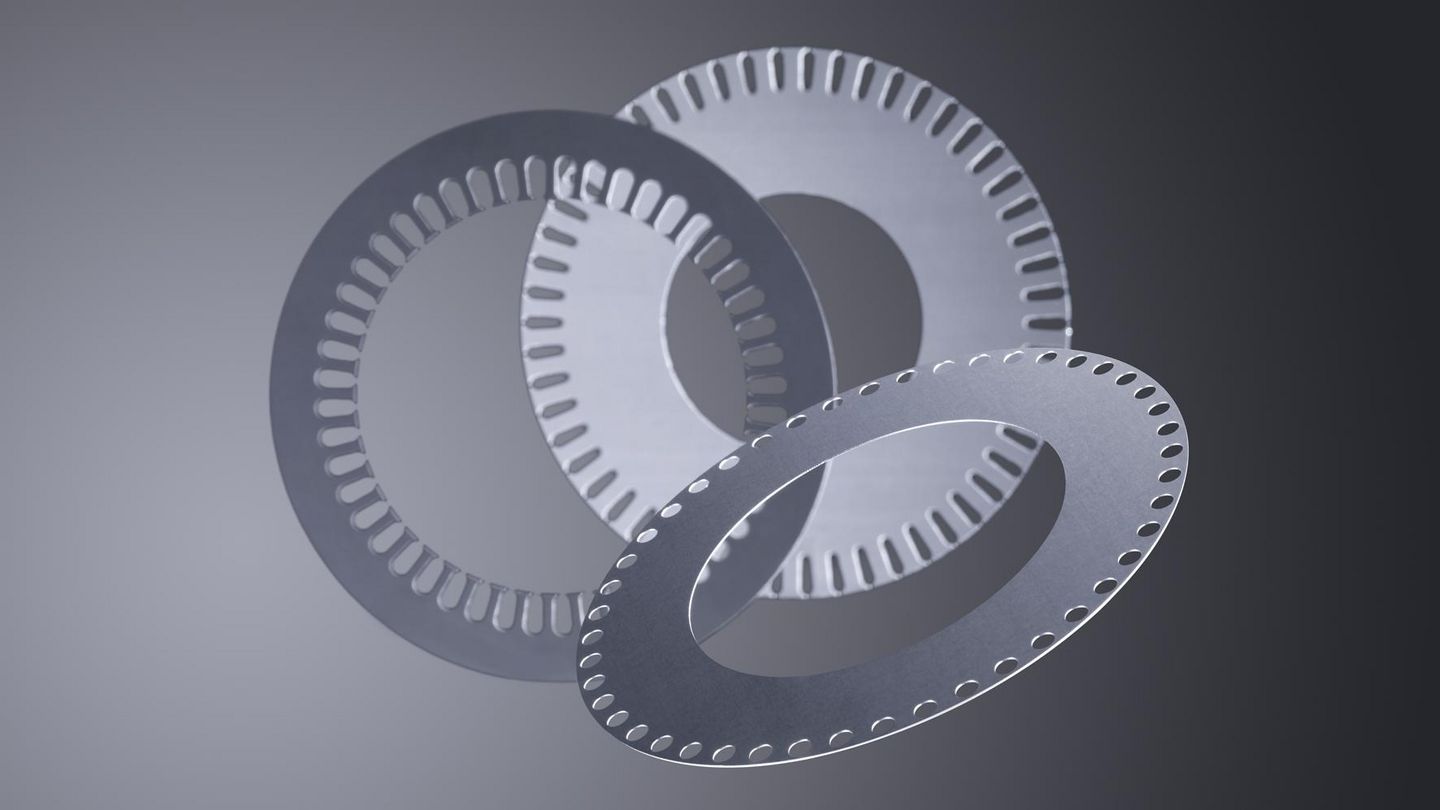 Cutting of stator plates
Manufacturers of electric motors use TRUMPF lasers to cut stator plates. Delicate contours can be cut very quickly and precisely using them. Our customers also benefit from the high levels of reproducibility with no deformation during the joining of stator packages in prototype construction.
Always at the cutting edge of research
TRUMPF is actively involved in the Lightweight Forging Initiative Phase III. For more than five years, around 40 international companies and partners have investigated the lightweight potential of radically redesigned components in the power train and chassis of a hybrid car. TRUMPF is also involved in many other development projects regarding new e-mobility applications and regarding the lightweight design of promising, resource-efficient electro-mobility solutions.
TRUMPF at the International EEHE Conference 2019
In his presentation, Jörg Smolenski, Automotive Industry Manager at TRUMPF, will outline the current state of laser processing in the context of joining and cutting technology for power-electronics components. The presentation is being given on May 23, 2019 at 3.45 p.m..
Find out more
More on TRUMPF and electro-mobility