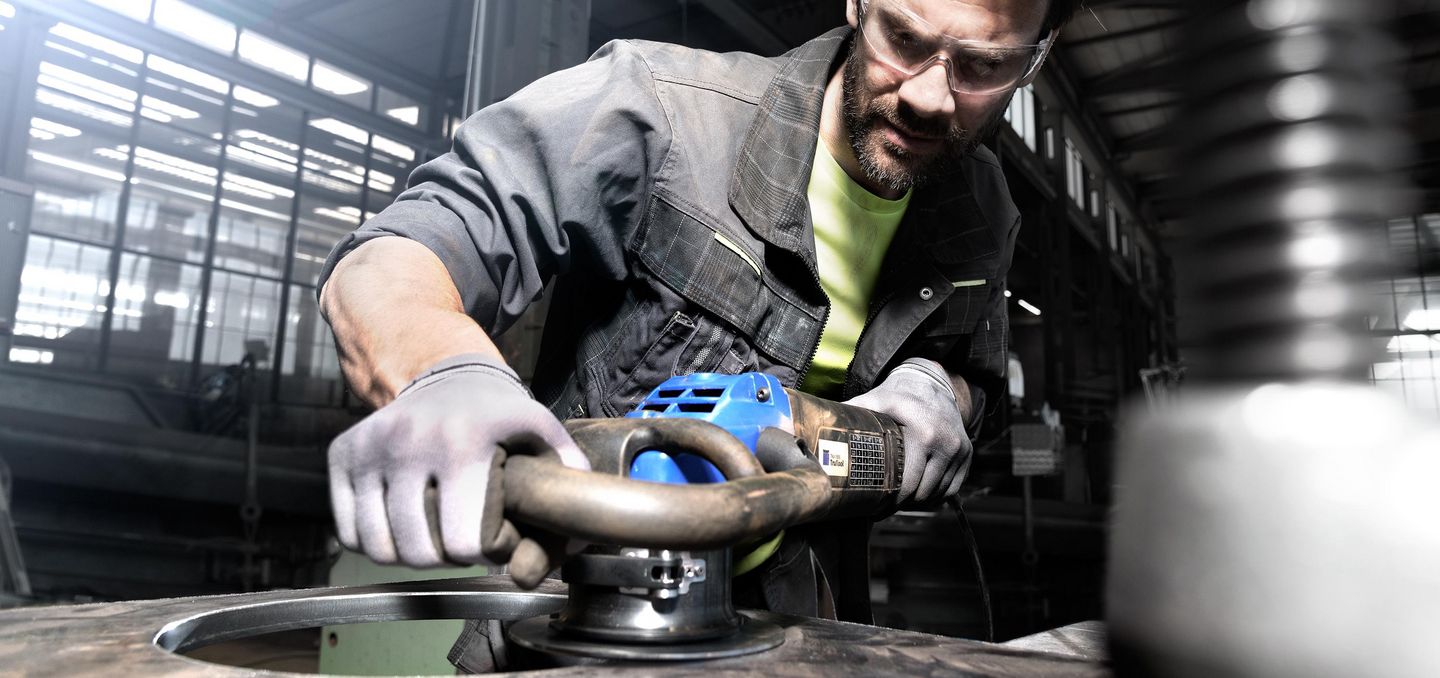 TruTool TKA 1500
Cutting edge quality: with the new deburrer TruTool TKA 1500 you can achieve large chamfers up to 15 mm long and curves with radii of 2, 3, and 4 mm. The result: excellent, uniform surface quality without reworking. The device is also perfect for deburring, rounding, and chamfering terminal edges and for weld preparation. The ergonomic handle allows safe and stable guidance of the tool.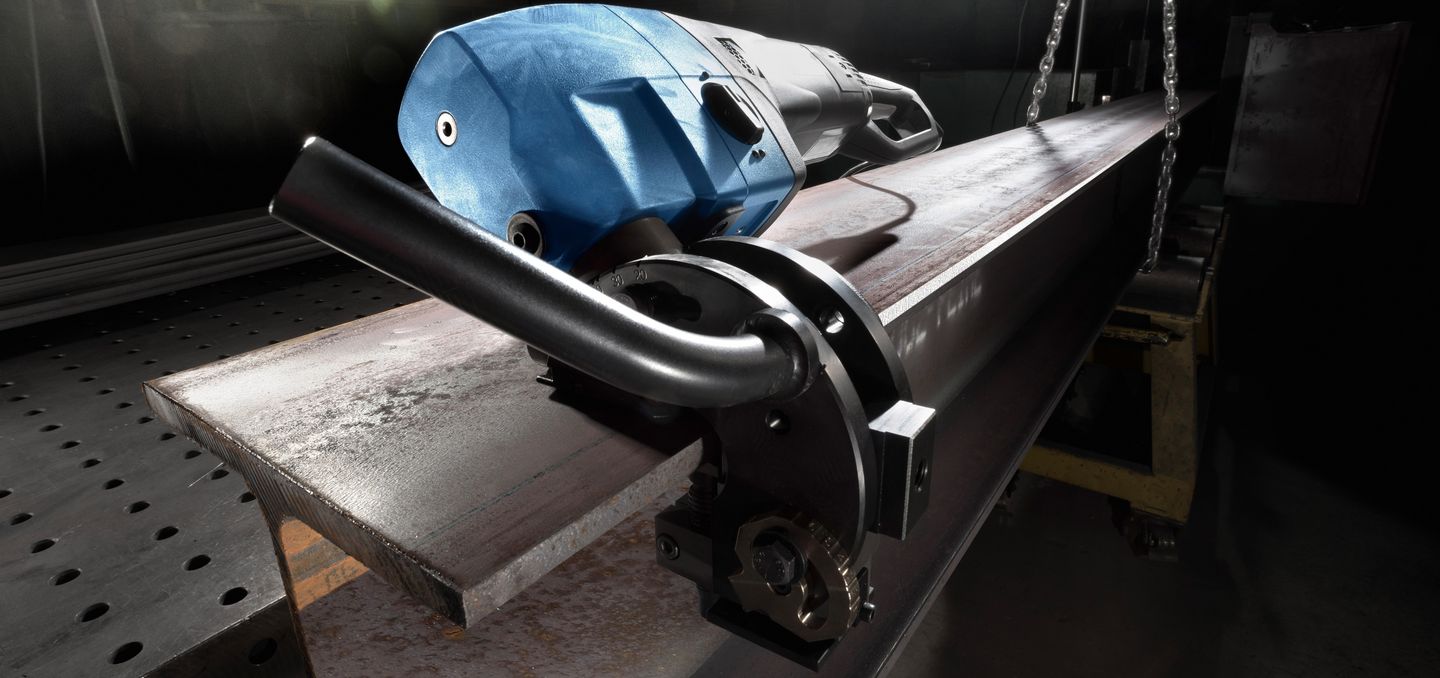 TruTool TKF 1500
At Euroblech, we will be presenting our specialist for weld preparation on outer and inner contours. The TruTool TKF 1500 creates precise and emission-free polished metal edges, including on T-beams and double T-beams and on pipes with an inside diameter of 30 mm or greater. Reworking is a thing of the past with the TruTool TKF 1500. The chamfer length, angle of bevel, and sheet thickness can all be adjusted quickly and easily.
TruTool DD 1813, TruTool HD 1813 and TruTool ID 1861
An ergonomic design, a high level of operator convenience, and long runtimes thanks to the 18 V lithium-ion battery: These are the hallmarks of all three of the new cordless screwdrivers that we will be presenting to you at Euroblech. Brushless motors with extremely high power to weight ratio are responsible for the 40% boost in stamina. Meanwhile, the powerful gearbox with its quick-stop function keeps you safe when working.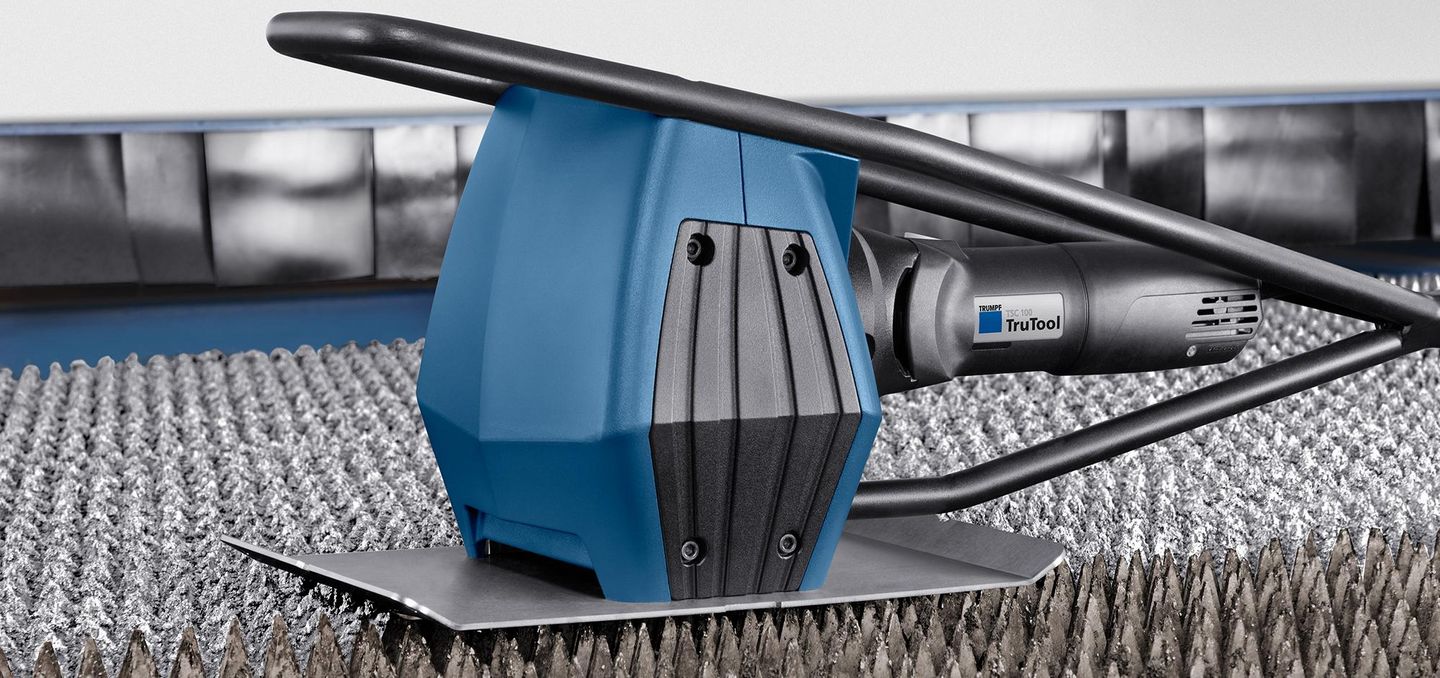 TruTool TSC 100
Save up to 75% on costs: The TruTool TSC 100 slat cleaner cleans the slats of the laser flatbed machines quickly many times over, so you can keep using them significantly longer. The cleaner adapts automatically to different slag thicknesses, and achieves optimum results even with stubborn stainless steel slag. What's more, one person is fully capable of operating the machine easily without assistance.
Note: you will find the TRUMPF power tools at booth C35 in hall 11.