Welcome to TRUMPF at IDS 2021 in Cologne!
PRINTING A BRIGHT FUTURE.
Find out more about the numerous advantages of additive manufacturing solutions for the dental industry at our booth hall 3.1, J-030 and L-031, at the world's leading trade fair for the dental community.
With our innovative 3D printing system, you can build up indications of any complexity with high precision and in record time. We will be happy to show you our solutions for the dental process chain from data preparation to additive manufacturing and post-processing.
Come to our booth from September 22-25, 2021 and talk to our experts about how we can accompany you as your competent partner into the dental future.
We are looking forward to your visit!
Register now!
Get your free ticket for the IDS Cologne now and experience the TRUMPF products live on booth K-070 in hall 3.1!
Register now
Our highlights at the booth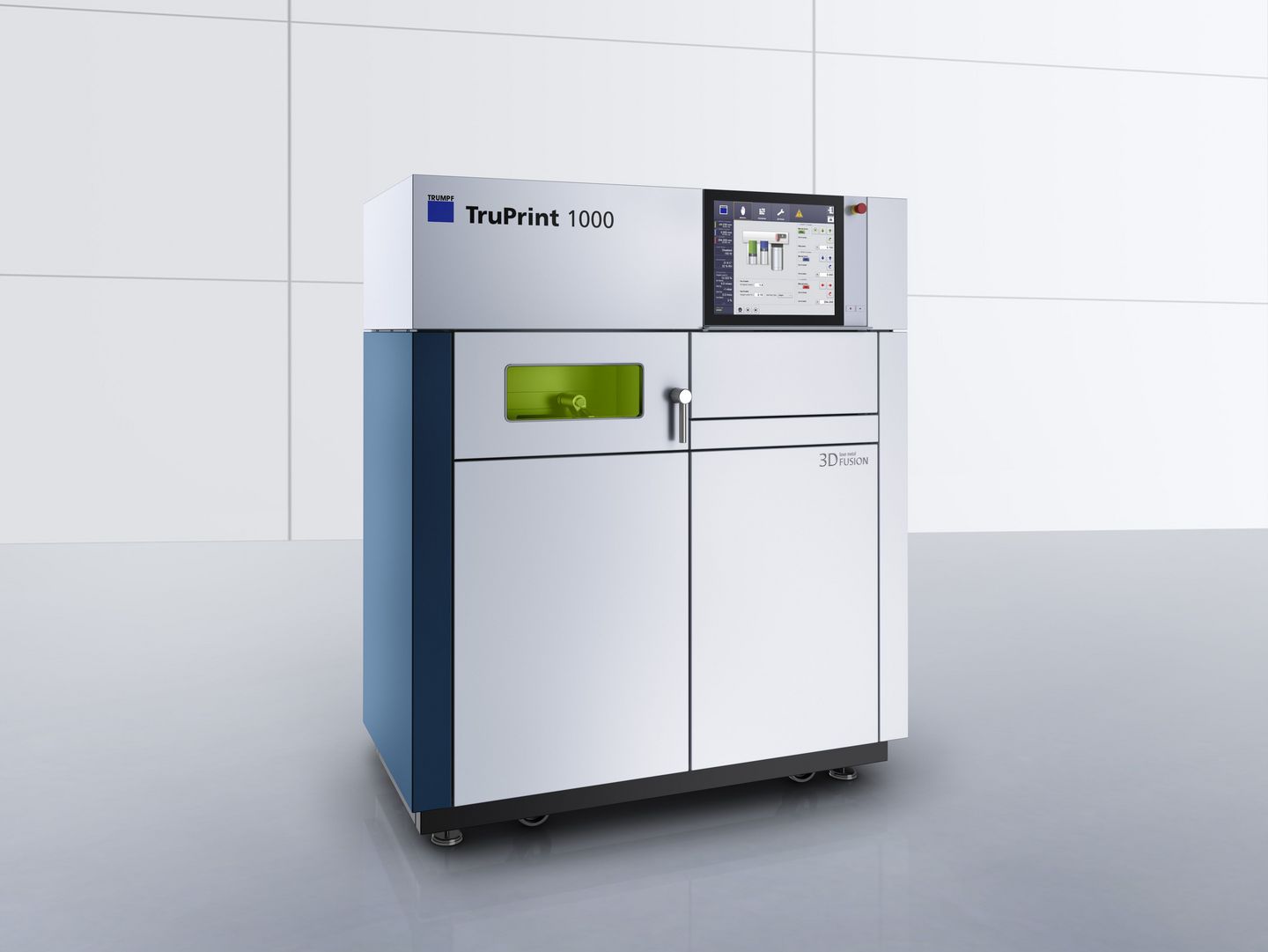 TruPrint 1000
Use the TruPrint 1000 for metal 3D printing for dental indications such as crown and bridge frameworks, model casting, implant-supported objects or telescope crowns. The TruPrint 1000 has a very small footprint and can easily be operated in an ordinary building with normal power. It fits through a standard door and into a conventional elevator. Without a service area (with the doors closed), the TruPrint 1000 with Multilaser option takes up only 1.5 m².
With option packages, you can adapt your TruPrint 1000 perfectly to the requirements of the dental industry and produce individual dental products economically: with TruTops Print, for example, you benefit from professional data preparation of the construction job that is multicompatible with dental CAM software. It offers you a wide range of options for individual optimization of your process parameters.
The hybrid workflow makes it possible to print implant-supported dental prostheses and telescope parts as well as to subsequently post-process them by milling. Thanks to high-precision results, implant and denture can be screwed securely.
TruPrint 2000
With the small 55 µm beam diameter of the laser, the TruPrint 2000 offers a high-quality print result that impresses with its surface quality and attention to detail.
It has a build volume (cylinder) of 200 mm diameter and a height of 200 mm. Thanks to the Fullflied Multilaser with two 300-watt fiber lasers from TRUMPF that expose throughout the build volume, you can also rely on maximum productivity. Melt pool monitoring and comprehensive process monitoring ensure the highest quality standards. The production process with the TruPrint 2000 is designed for a closed powder circuit under inert gas. This enables simple, practical handling as well as maximum work safety.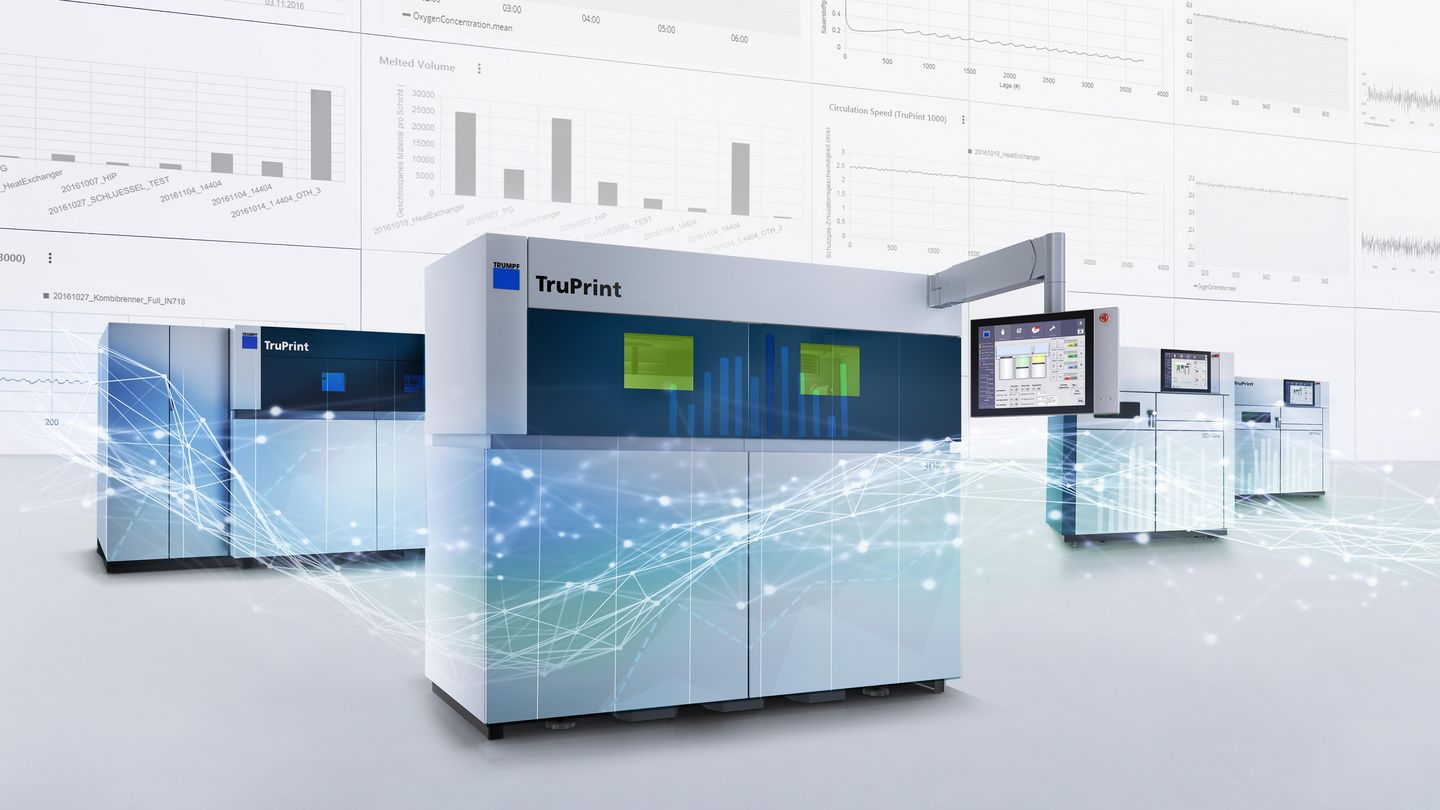 Intelligent monitoring solutions
Intelligent monitoring solutions maintain an overview over your additive production process and the status of your machine. TRUMPF monitoring enables sensor-supported data to be displayed and evaluated. The offer includes solutions for process, condition and performance monitoring. The results can be seen directly on the HMI.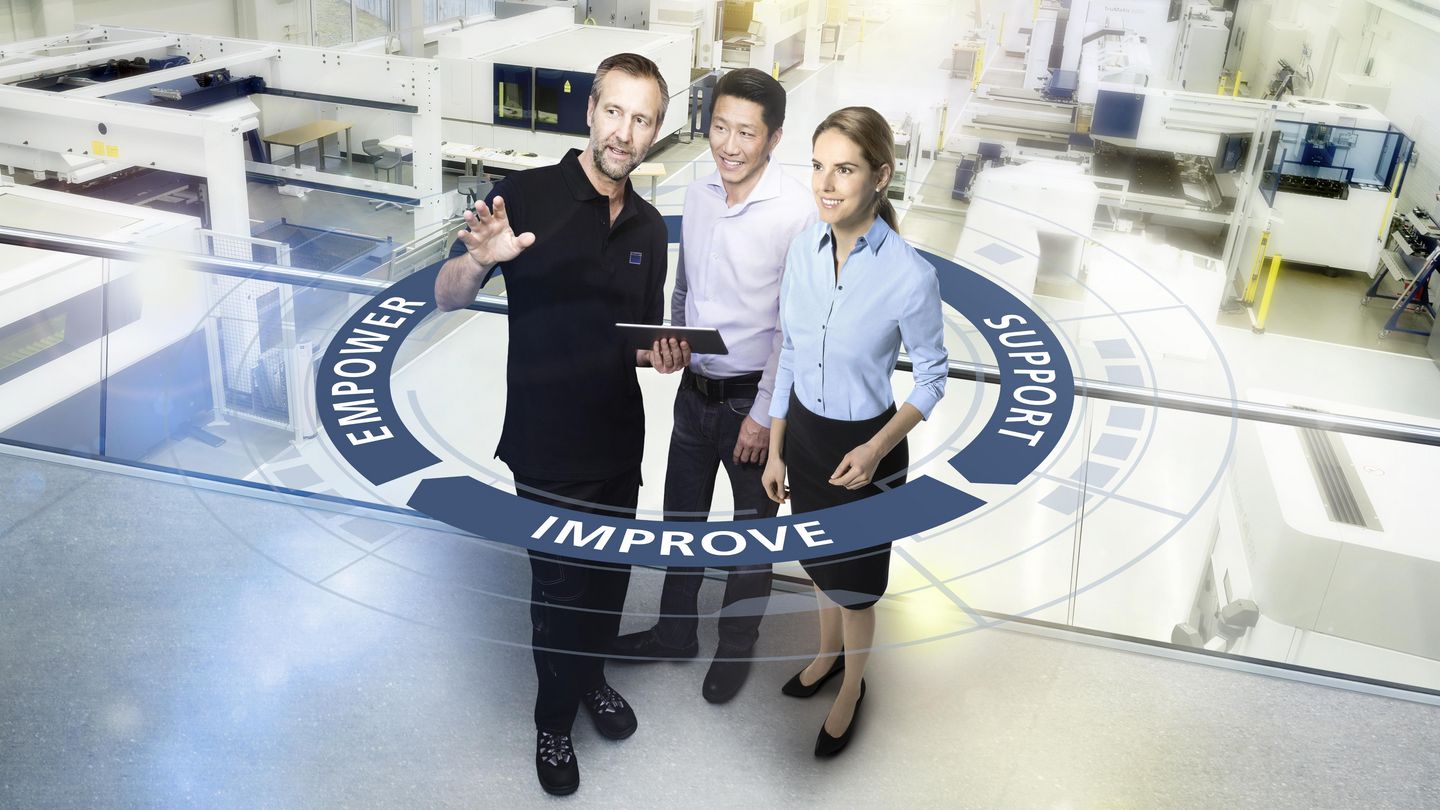 TruServices
Do you count on fast reaction times, flexible financing and professional Service Agreements? Our TruServices portfolio allows you to select the solution that works for you in terms of additive manufacturing. Our experts will be happy to advise you at the stand as to how you too can maximize your value creation process sustainably.
Register now!
Get your free ticket for the IDS Cologne now and experience the TRUMPF products live on booth K-070 in hall 3.1!
Register now
Information for journalists
Do you have any questions or do you require more detailed information on TRUMPF products from the additive manufacturing range? Please feel free to contact our press officers by email or phone.
Athanassios Kaliudis
Spokesperson for Laser Technology, Additive Manufacturing and Electronics
Event location & opening hours
Koelnmesse
Messeplatz 1
50679 Köln
Germany