Machines & systems for laser processing
2D laser cutting machines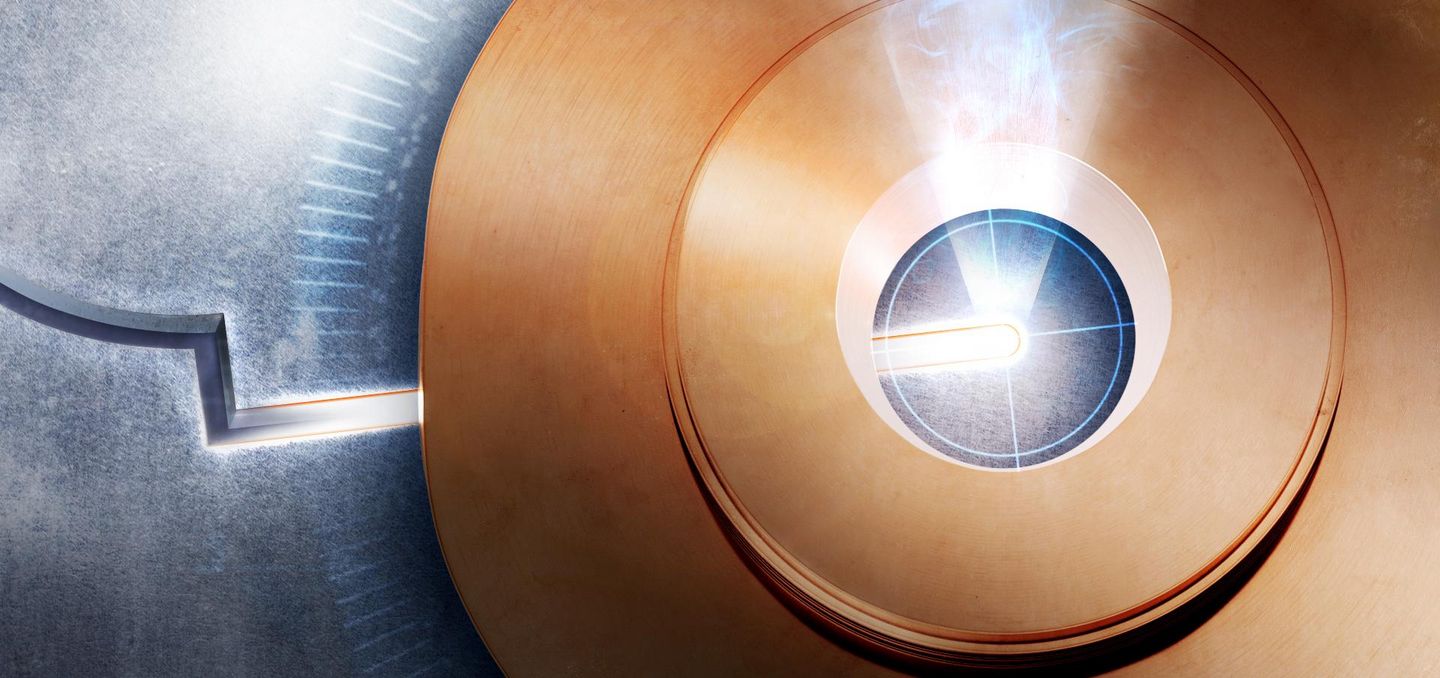 Active Speed Control
Experience a milestone on the path towards an autonomous machine at INTECH: With Active Speed Control, you increase process reliability and simultaneously reduce scrap parts in 2D laser cutting with your TruLaser machine. The new machine function analyzes and regulates the cut by looking through the nozzle in real time. In critical situations, the operator receives information on his mobile device from any location. As a result, the process requires far less manual monitoring. At the trade show, we will be showing the new adaptive feed control live on the TruLaser 5030 fiber.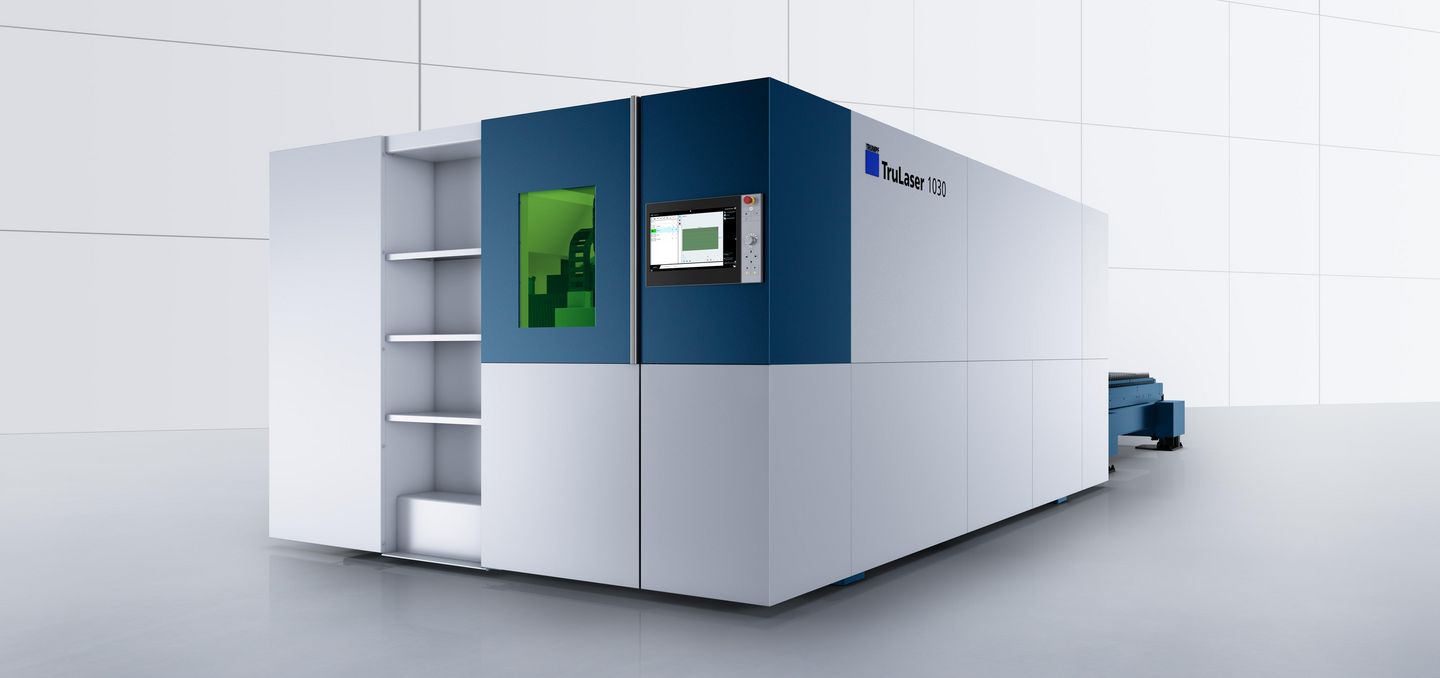 TruLaser 1030 fiber
Low investment and operating costs as well as a very simple operating and maintenance concept – this is how the TruLaser 1030 fiber delivers for you. You can significantly reduce non-productive time thanks to the one-cutting-head strategy with collision protection. With the TruDisk laser and cutting data for all sheet thicknesses, it ensures reliable laser cutting, even with highly reflective materials such as copper. In addition, the control panel with touch operation intuitively guides the operator through all machine functions.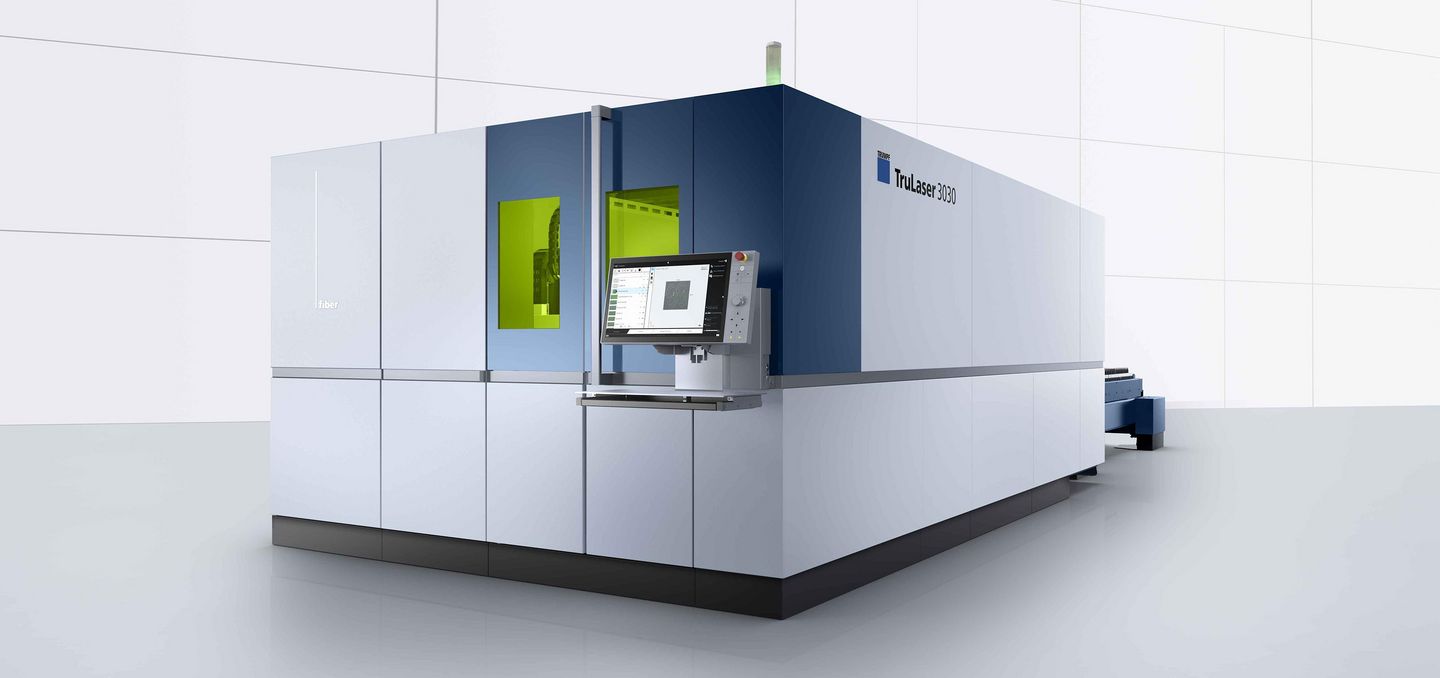 TruLaser 3030 fiber
The 2D laser cutting machine will appeal with its high flexibility and cuts all sheet thicknesses economically. With the TruDisk solid-state laser with up to 8 kW, you can also process non-ferrous metals and benefit from a productivity advantage in thin and thick sheet. BrightLine fiber ensures the highest edge quality and facilitates part removal. The Highspeed Eco cutting process doubles throughput while simultaneously reducing cutting gas consumption by up to 60 %.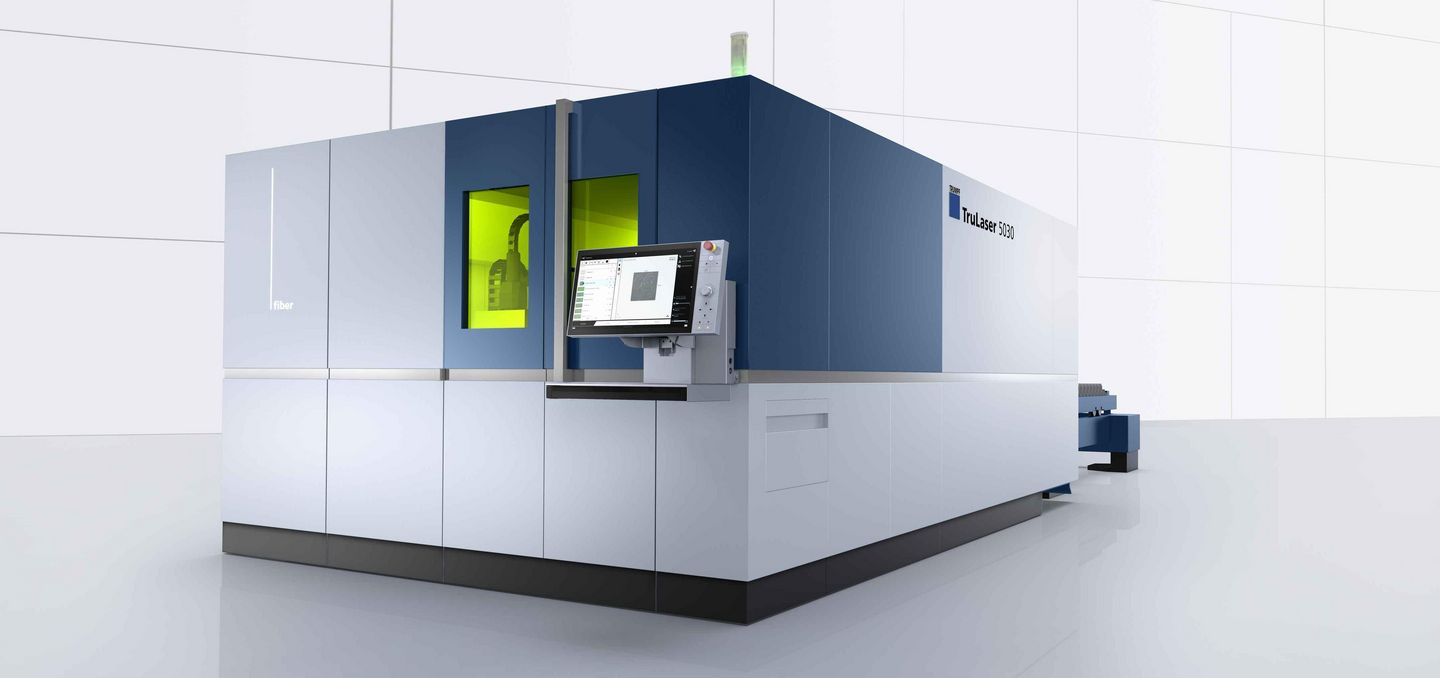 TruLaser 5030 fiber with Active Speed Control
High processing speed and reproducible part quality, even with complex contours – these are just two of the advantages of the TruLaser 5030 fiber 2D laser cutting machine. It achieves excellent feed rates thanks to solid-state lasers with up to 10 kW power and optimized machine dynamics. Experience the laser machine at INTECH with the new Active Speed Control function, which reduces rejects and increases process reliability at the same time.
TruLaser Center 7030
Make short work of your laser production: The fully automatic TruLaser Center 7030 independently manages your entire laser machining process. This reduces your throughput time drastically – and you get the most from your entire process. Live at INTECH: Connect the TruLaser Center 7030 to your store and benefit from higher machine utilization rate thanks to optimized material flow and shorter material access times.
3D laser cutting machines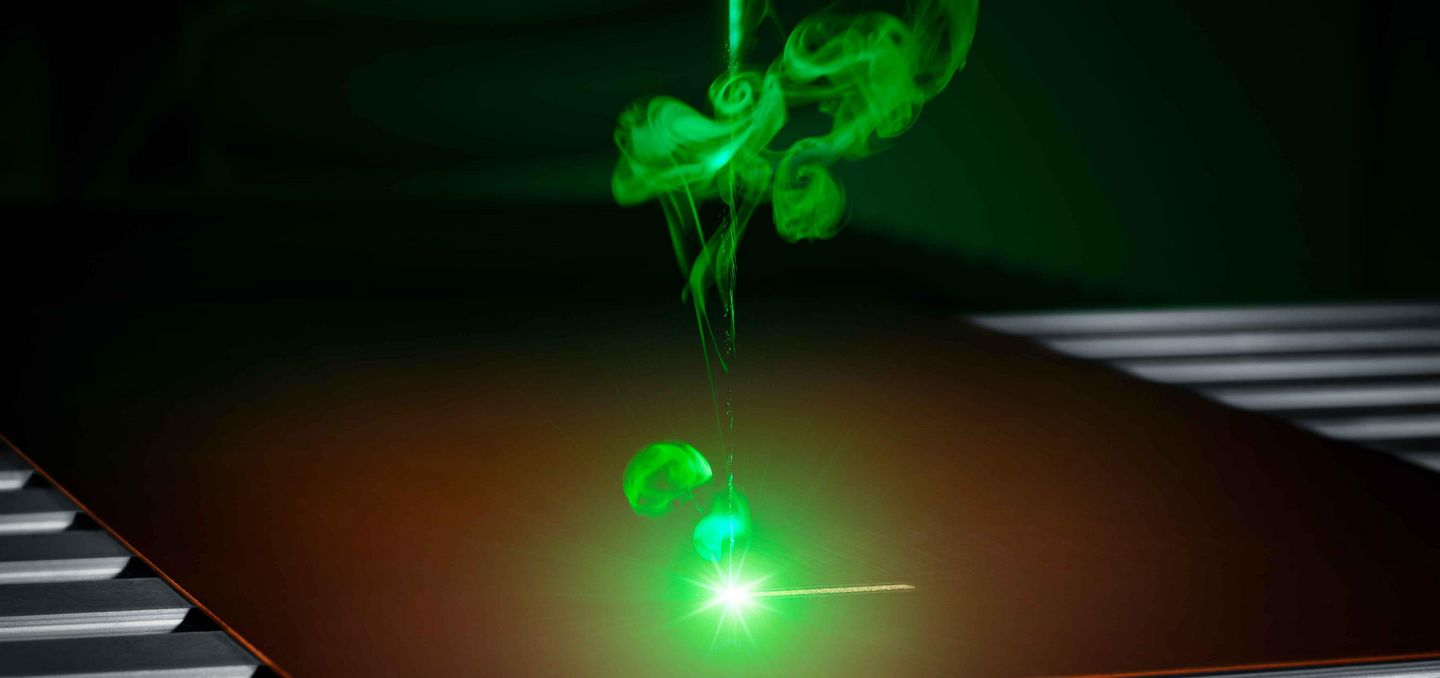 TruLaser Cell 3000 with TruDisk 1020
The strongest green laser in the world? Experience this year at the INTECH! The green wavelength could have been tailor made for applications in electromobility, because many copper components such as battery foils or electronic components can be welded reproducibly and almost without spatter. You can also rely on the highest quality and productivity thanks to our proven disk laser technology.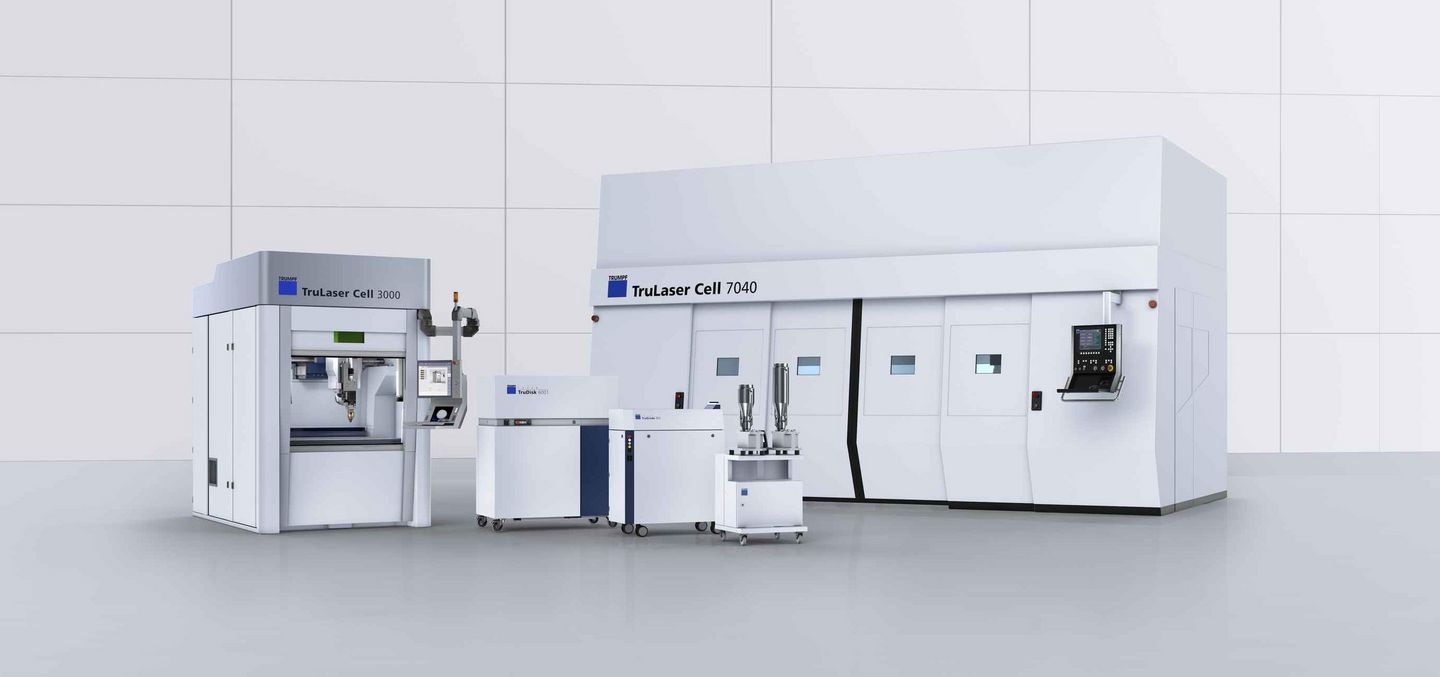 TruLaser Cell 3000 EHLA coating of a brake disk
At this year's INTECH, we will demonstrate how a brake disk can be coated faster than ever before with TRUMPF lasers: "Extreme High Speed Laser Metal Deposition" (EHLA) significantly accelerates laser metal deposition with rotationally symmetrical components. TRUMPF has already been able to transfer the process developed and patented by the Fraunhofer Institute for Laser Technology into series production.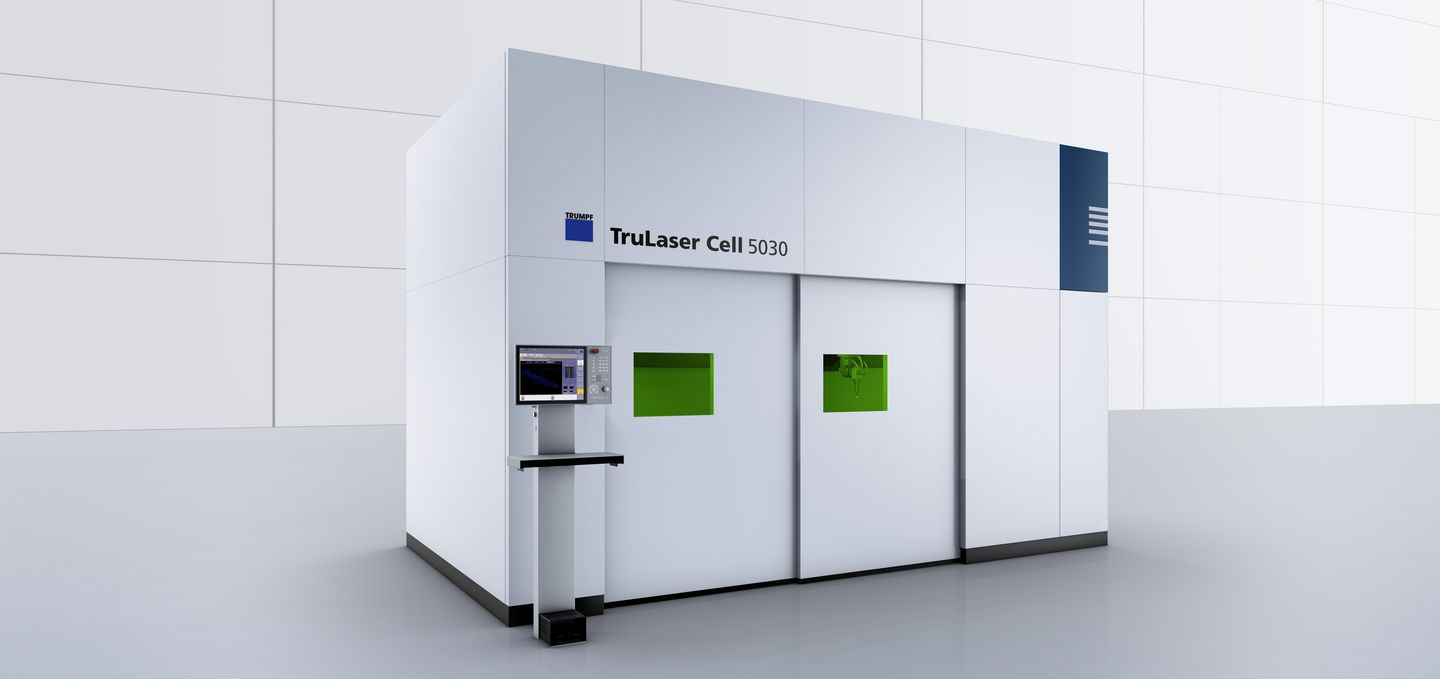 TruLaser Cell 5030
This laser system concentrates on the essentials and makes your entry into the world of 3D laser cutting as cost-effective as possible: the TruLaser Cell 5030 is distinguished from others as a result of its low machine-hour rate, and is thus ideally suited for small to medium lot sizes. Thanks to the small footprint, you can very easily integrate the machine into your existing production line. Running in of components is also easier and quicker as a result of its many helpful functions.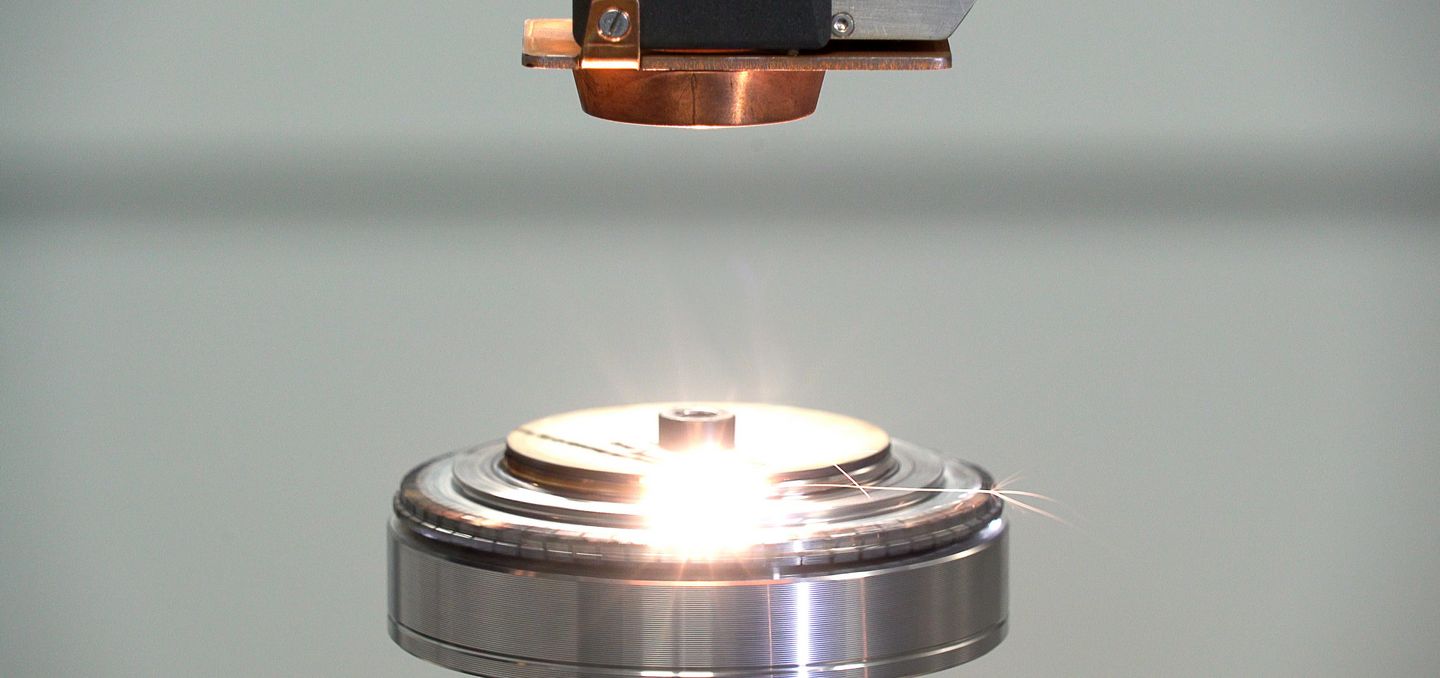 TruLaser Cell 7006 with BrightLine Weld
Do you want to weld through sheet metal and tubes almost spatter-free by laser and not just by welding in? You can do this now with our BrightLine Weld option. A further advantage is that you increase productivity and reduce your power input at the same time. At the INTECH, we will show you live how the laser system welds through a tube and section.
TruLaser Cell 7040
At the INTECH, you can look forward to our new machine for productive and ergonomic laser welding and laser cutting of 3D components! Come to Ditzingen and see for yourself how effective our flexible virtuoso for constantly changing customer requirements and applications is.
TruLaser Weld 5000 with TeachLine and TruTops Weld
Turnkey system for automated laser welding: With the TruLaser Weld 5000, you can flexibly make deep and strong or smooth, optically appealing seams in the standard and large format versions. The versatile system can be precisely adapted to your requirements with different workpiece positioners. With TruTops Weld, you simply create your welding program virtually on your computer while your machine is producing. The TeachLine sensor system ensures that everything fits perfectly in the real world. Measurement for position correction with this new optical sensor system is much simpler, more stable and independent in direction. A special added benefit: With the improved welding process visualization you can check the seam even during the welding process.
Laser tube cutting machines
TruLaser Tube 7000 fiber
Cut even XXL tubes at maximum productivity with the new TruLaser Tube 7000 fiber. The open machine design makes your TruLaser Tube 7000 fiber optimally accessible. Even individual XXL tubes can be loaded more quickly and efficiently than ever before. At the same time, you can integrate subsequent processes such as threading, and use the Central Link interface to gear yourself up for Industry 4.0 optimally. The new spatter protection device protects the inside of your tubes from dirt and thus saves reworking.