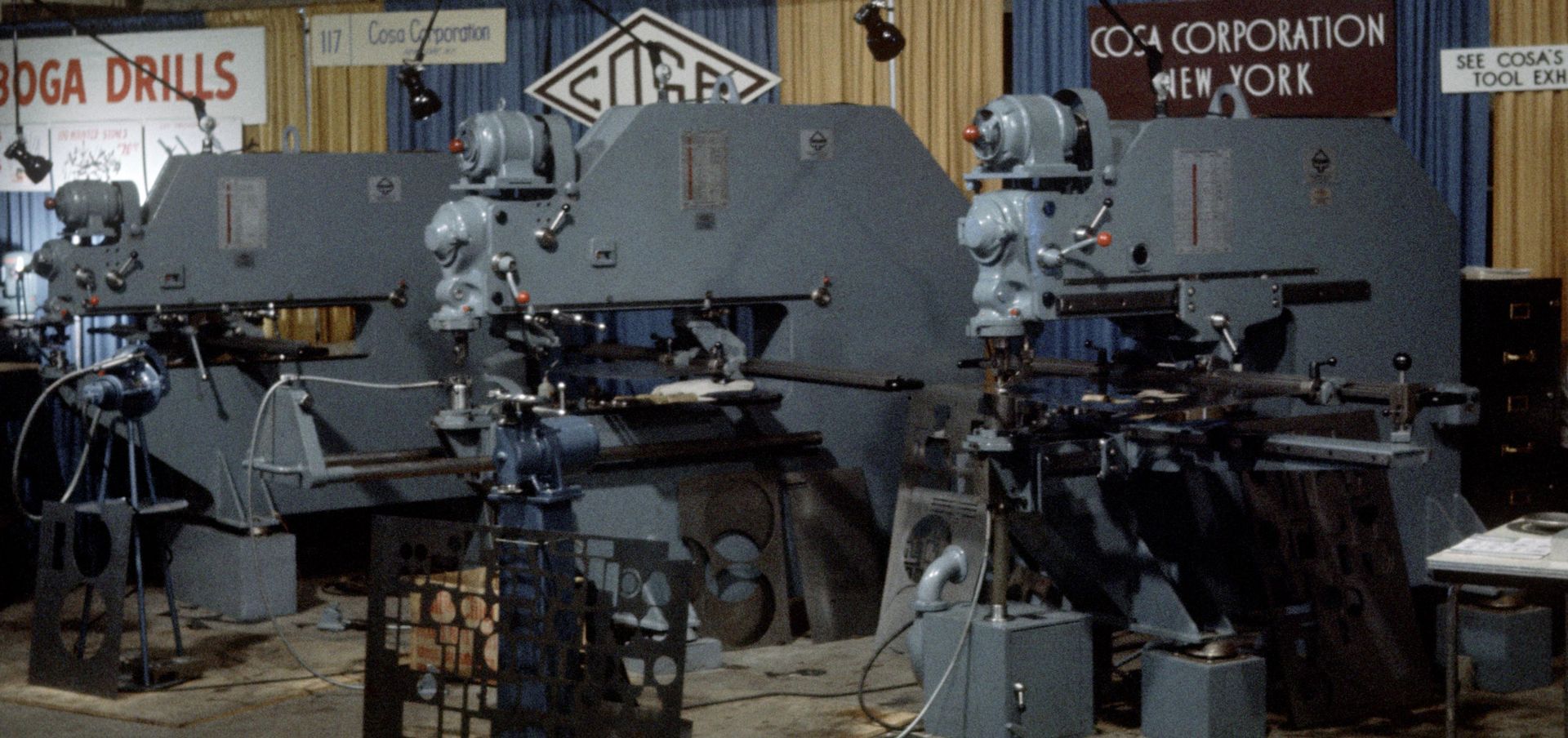 An American dream for TRUMPF
1969-1978
1958
How everything started
TRUMPF started selling machinery to customers in America in 1958, even before it was present in the United States with its own subsidiary. The company was represented by a distributor, the COSA Corporation. Back then, TRUMPF' s most innovative product had been a punching machine that used TRUMPF's patented coordinate guidance to fabricate sheet metal parts of consistent quality and precision.
1969
Company Foundation
TRUMPF founded its first subsidiary outside of Europe 1969. In the beginning, "TRUMPF America Inc." in Farmington, Connecticut is a pure sales and service location. It is a small team with just three employees in the beginning, but the company grows quickly.
1974
Start of Production in the USA
Manufacturing begins on a small scale, with the production of punching tools in 1974. A consistent trade show presence helps to grow the market. The picture shows an American colleague demonstrating a TRUMATIC 202 and a SUNIMAT 400.
1977
New location
"TRUMPF America Inc." moves into its first owned building in Farmington Industrial Park, 111 Hyde Road. Soon after, machine production is set up at the location.