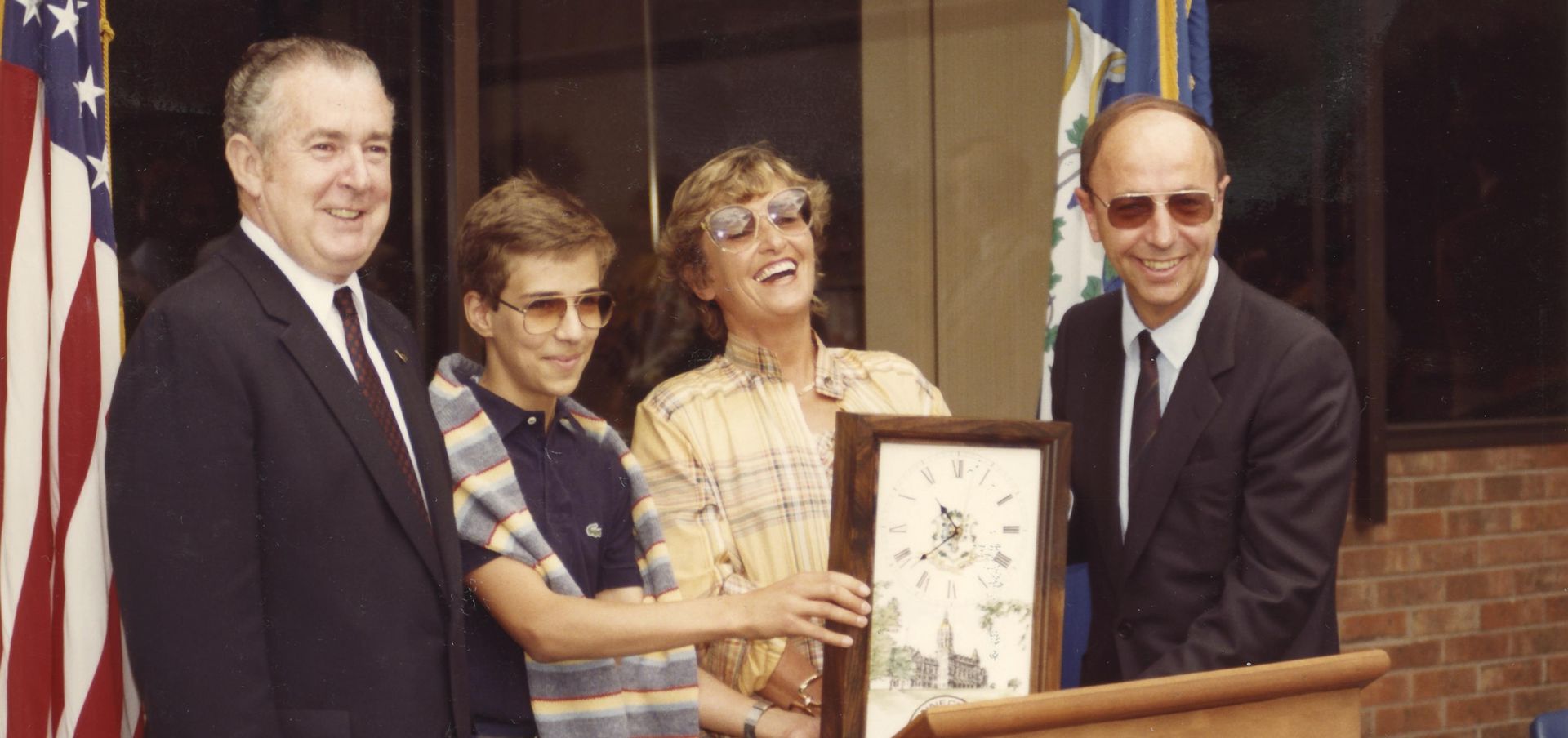 1979-1988
The production in the United States starts
1979
TRUMATIC 180
In 1979, the first punching machine TRUMATIC 180 is manufactured in the United States. Just two years later, the 100th machine is delivered to a customer out of the Farmington production.
1982
Groundbreaking of the new service and demo center
On September 3, 1982, groundbreaking for a service and demo center in Farmington took place. In 1983, the expansion is officially opened. Left to right: Gunter Nicolai, Gouvernor William O'Neill, TRUMPF owner and president Berthold Leibinger, John J. Carson Commissioner of the Connecticut Deoartment of Economic Development, Tom Petruska and Hans Strebel, president of TRUMPF America Inc.
1983
The multitool
TRUMPF's multitool is the first tooling system to incorporate multiple punching configurations in a single integrated unit. The idea was developed in Germany and helped make a reality by American applications experts.
1987
The second expansion
In 1987, the Farmington location sees another growth spurt. The expansion encompasses 280,000 square feet and adds production and demo space as well as offices.
1988
TRUMATIC 240 becomes a success
TRUMPF celebrates the shipment of their 500th machine, a TRUMATIC 240. The TRUMATIC 240 is a high-speed, high performance CNC punching and contouring machine. It introduces a full graphic display that enables programming to take place on the shop floor opposed to conventional tape programming. It also offers fast, automatic tool change.