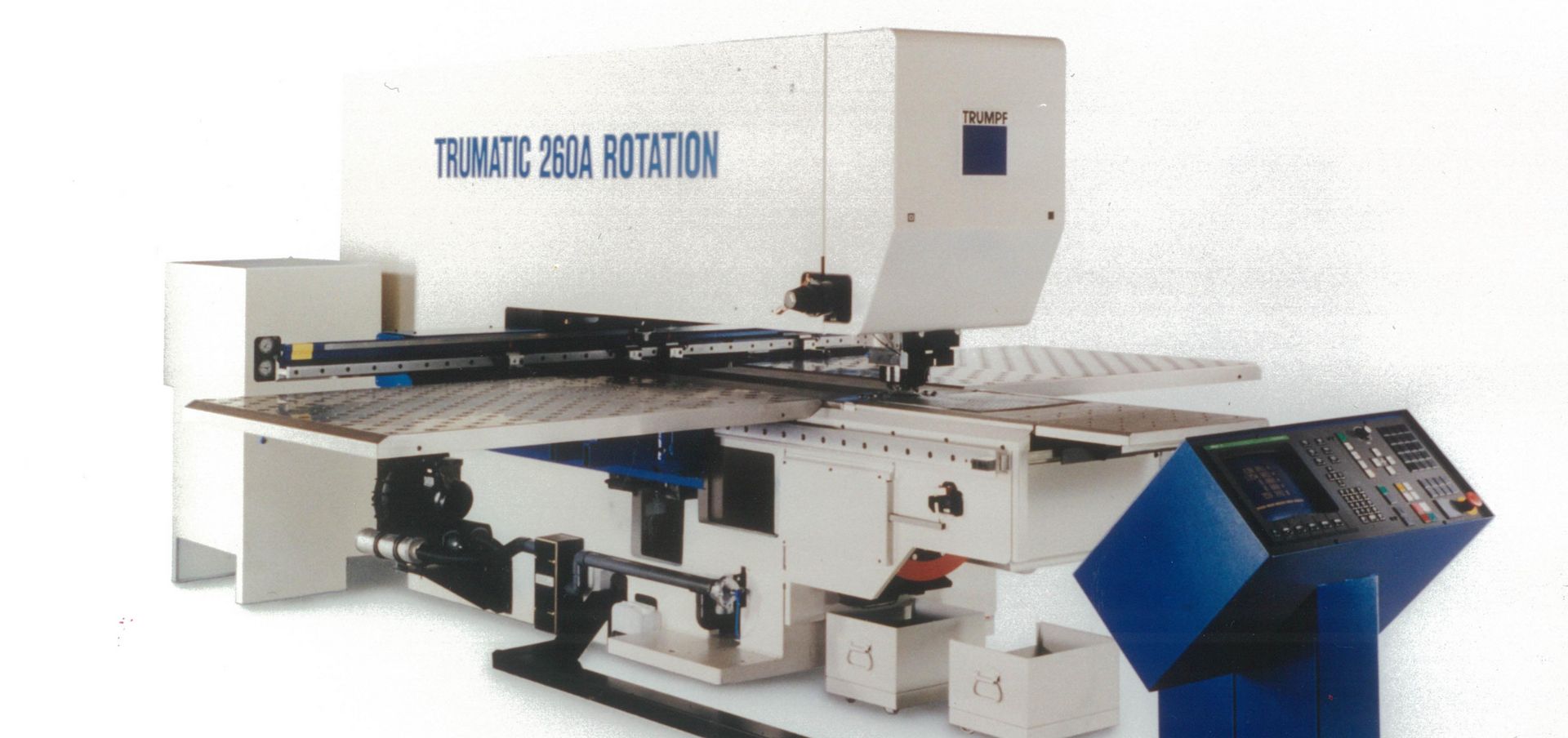 TRUMPF USA continues to grow
1989-1998
1991
Humorous advertisement
A humorous advertisement in the Manufacturing Engineering Magzine for the TRUMATIC 2503 LaserCat introduces this machine to the American market. The machine marks TRUMPF's first pure American development of a flatbed laser cutting center.
1992
TRUMPF expands
1992 marks the market introduction of the TRUMATIC 260 T, a punching machine, developed in the US, which includes 23 tool stations and up to 138 rotating tools. The production location also celebrates ist 1000th machine, which was a TRUMATIC L 2503 laser cutting machine.
1995
Opening of the Laser Technology Center
TRUMPF's North American Laser Technology Division is founded in Plymouth, Michigan. This step highlights TRUMPF Inc.'s goal to serve an increasing customer base from the automotive industry and to better leverage the potential of new laser applications in the US market.
1997
Farmington grows
A second production building is added to TRUMPF's Farmington campus for sheet metal fabrication. At this time, 345 employees work in Farmington.