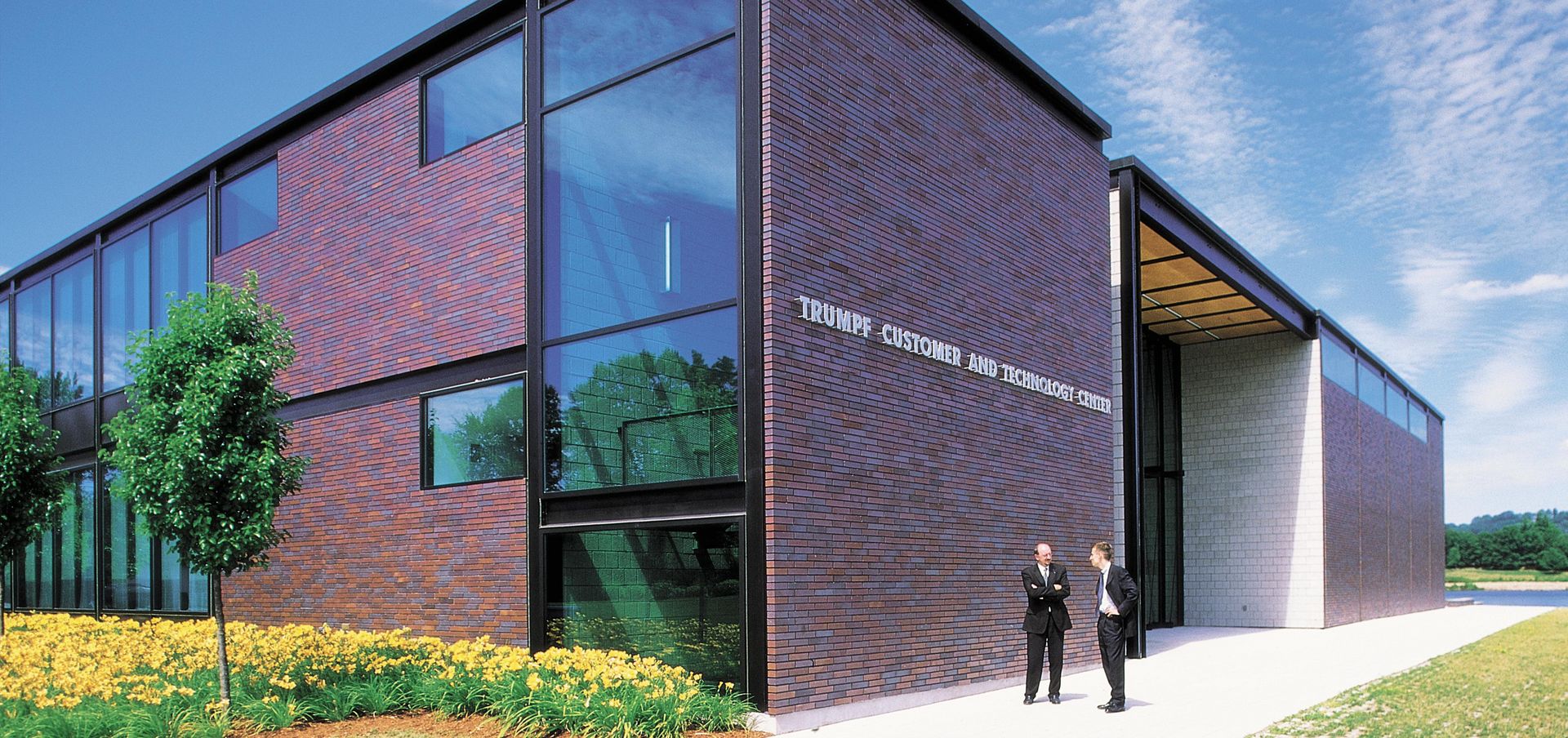 Success continues
1999-2008
1999
Customer and Technology Center
The Customer and Technology Center officially opened its doors in September of 1999. It was designed by Barkow Leibinger Architects and intended to serve as a training center. The growing need to show TRUMPF's product portfolio offered the opportunity to reassign it as a customer center for machine and technology demonstrations.
2001
Machines designed and produced in the USA
TRUMPF introduces the TRUMATIC 2020 Rotation, which is designed and manufactured by TRUMPF in the United States. The machine comes in a 4 by 8-foot sheet format with a compact and easy-to-use optional automation feature.
2002
A new pillar in the USA
TRUMPF acquires the semi-conductor production of Princeton Lightwave Inc. in Cranbury, New Jersey, now TRUMPF Photonics, Inc. This establishes a cornerstone for the company's own high-power laser diode production facility. Today, laser diodes from Princeton are a component of every solid-state laser from TRUMPF.
2005
The 100. TCF 1
TRUMPF Inc. produces the 100. TCF laser, a diffusion cooled coax CO2 laser. More than 500 employees work in the United States for TRUMPF.
2006
New building in Farmington
In November of 2006, TRUMPF breaks ground on yet another expansion in Farmington. The Laser Innovation and Technical Excellence Center (LITE) is officially opened in 2008 by Peter Leibinger, Connecticut Governor Jodi Rell and President of TRUMPF Inc., Rolf Biekert.