Welcome to the Paris Air Show 2023
Additive Manufacturing & Laser Technology give wings to the aerospace sector
Thanks to freedom in design, additive manufacturing is perfectly suited for aerospace applications. Hardly any other technology shapes the future of manufacturing in this industry more. The additive manufacturing systems from TRUMPF meet the high quality requirements of repaired or generated components such as turbine, compressor or blisk blades , for example. But, in this industry, TRUMPF lasers are not only used for additive manufacturing: They have also proven their worth in the aerospace industry for cutting, welding, marking, drilling and for the structural processing of surfaces.
From machines and digitalization through to comprehensive services – TRUMPF offers holistic manufacturing solutions that meet industry requirements in terms of qualification, certification and quality assurance. From June 19-25, visit our trade fair booth D18 in hall 4 and talk to our experts about how we can support you as your expert partner for the aerospace industry. We look forward to seeing you there!
Register now!
Secure your free trade fair ticket for the Paris Air Show 2023 and talk to our TRUMPF experts at our trade fair booth!
Register now
Our highlights at the Paris Air Show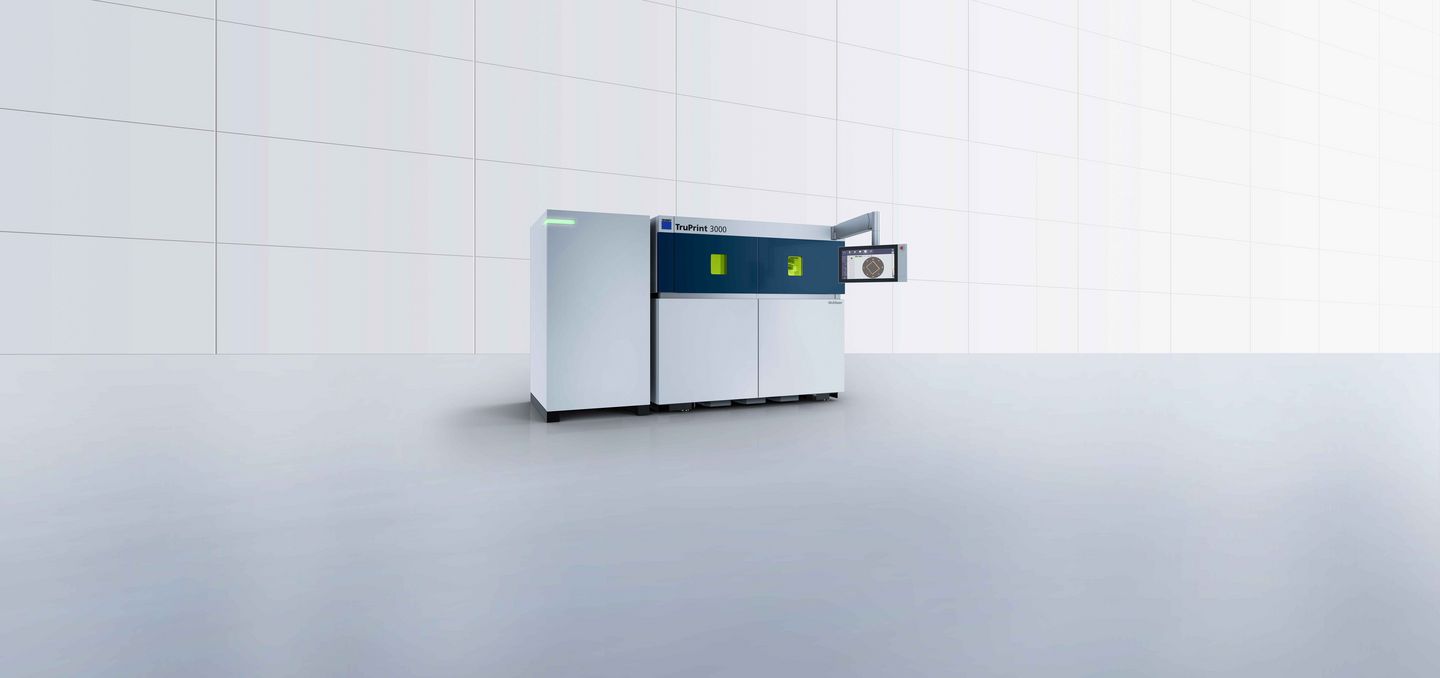 TruPrint 3000
You immediately benefit from even more flexibility, quality and productivity for your additive series production: you will now receive the TruPrint 3000 metal 3D printer with two 500 watt or two 700 watt TRUMPF lasers in the full-field multilaser option. The result: increase in productivity, shorter production times per component and reduction of part costs - especially when processing Al and Ni alloys.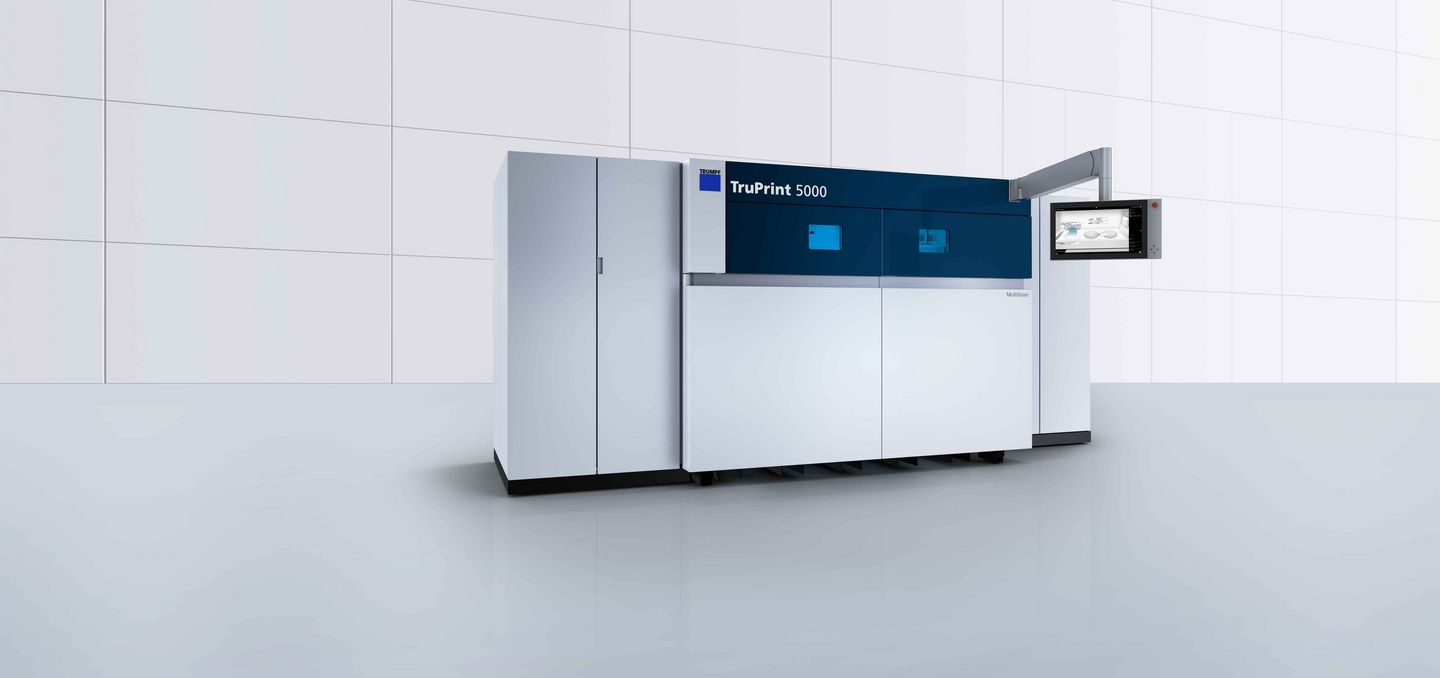 TruPrint 5000
TruPrint 5000 gets you ready for industrial series production. With features such as optional 500 °C pre-heating, options such as an external cooling station or automated parts production, non-productive time is reduced to a minimum. Especially for aerospace applications, when large volumes are to be manufactured in Ti-64 or Ti-6242, preheating to 500 °C can result in significantly smaller distortions and better mechanical characteristics.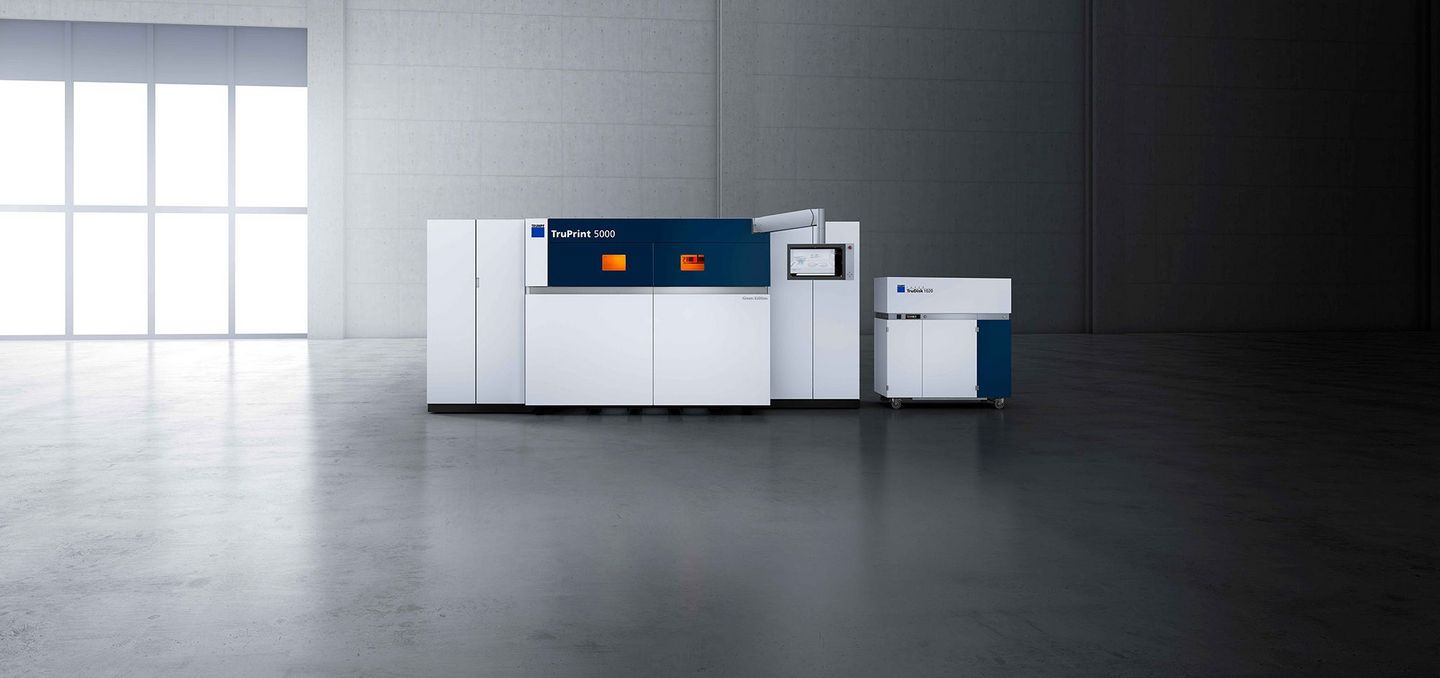 TruPrint 5000 Green Edition
The TruPrint 5000 Green Edition is the medium-format 3D printing system for processing reflective materials such as copper. With this, the 3D printer opens up a new method for the additive manufacturing of large components, induction coils made of pure copper or the processing of sophisticated Cu alloys for the aerospace industry, e.g. for the processing of GrCop, CuNi or other high-performance Cu alloys.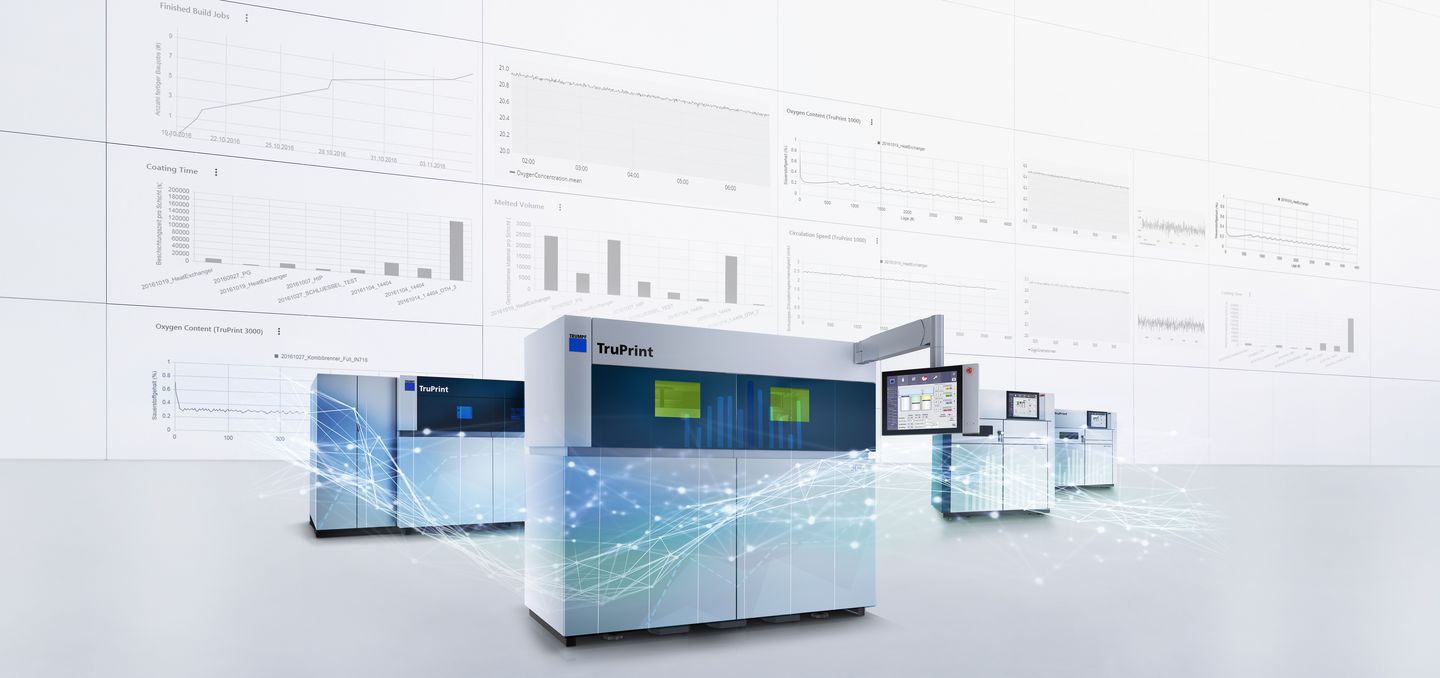 Monitoring & Analysis
Keep an eye on your powder application, weld pool, machine status, and machine productivity at all times and maintain full control over the component quality, layer-by-layer. This enables you to detect process deviations early on and to visualize areas of the component that are critical. In addition, you can automatically analyze the data against a reference part. You can also monitor all of the weld pools in parallel with ease.
Laser expertise and know-how in mechanical engineering
TRUMPF lasers are not only used in additive manufacturing in the aerospace industry: They have also proven themselves for laser cutting, laser welding, marking, drilling and structural processing of surfaces in the industry. Benefit from our industrial expertise as laser pioneers, proven over many decades, and take advantage of the potential of our entire portfolio, which in true TRUMPF tradition is always from a single source.
Register now!
Secure your free trade fair ticket for the Paris Air Show 2023 and talk to our TRUMPF experts at our trade fair booth!
Register now
Information for journalists
Do you have questions or do you need further information about TRUMPF products from the field of additive manufacturing? Feel free to contact our press officer by e-mail or telephone.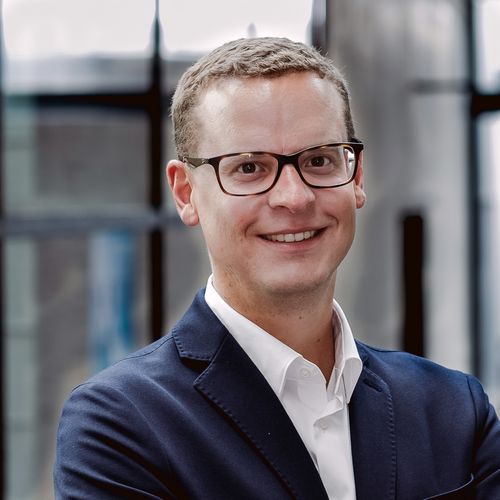 Gabriel Pankow
Spokesperson for Laser Technology