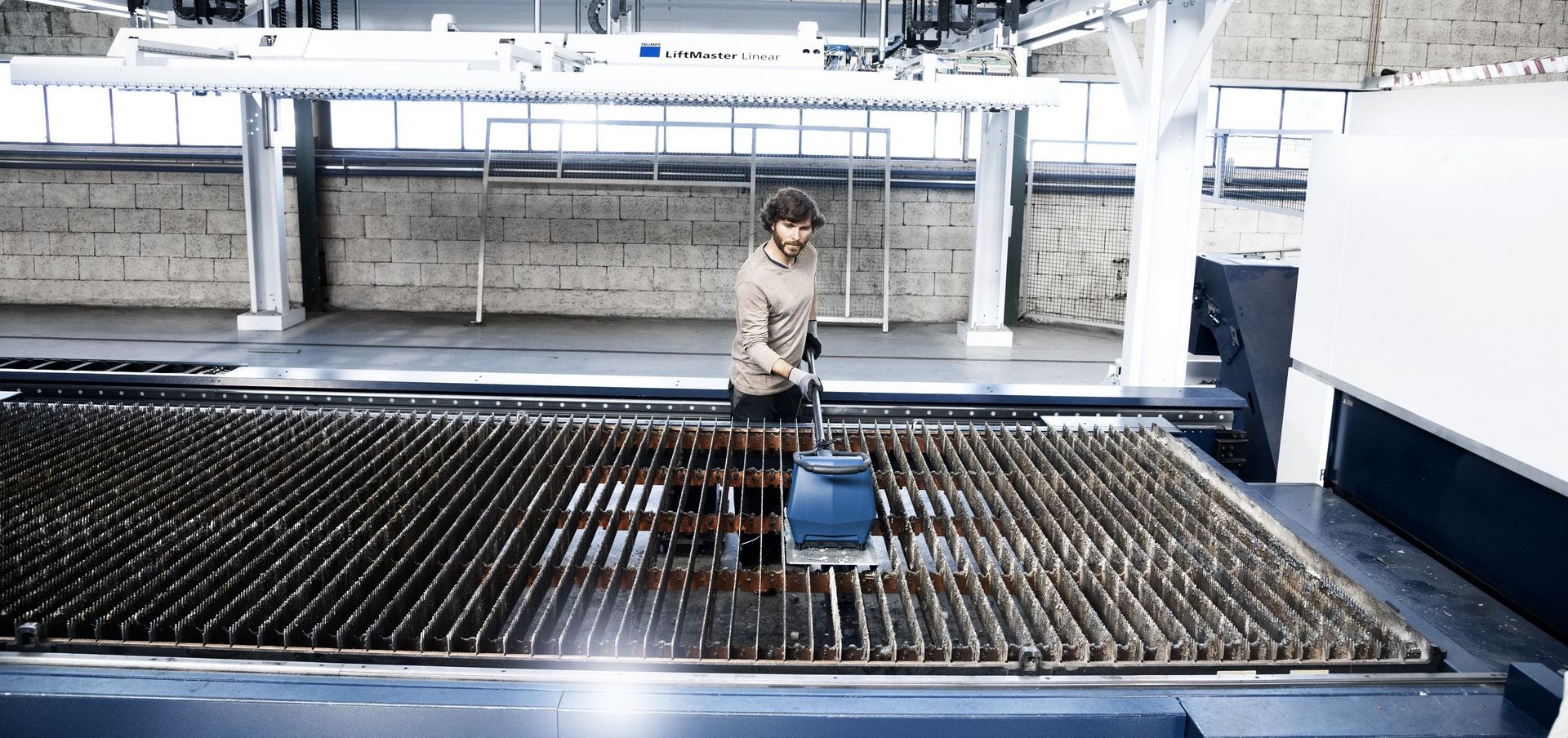 Promotion from 07/01/2023 - 10/31/2023
Power tools
Slat Cleaner TruTool TSC 100
During the promotional period, you will receive a free part separator when you buy a slat cleaner.
Save up to 75% of costs
Cut sheet metal with the laser and clean slats sustainably instead of wasting expensive steel - with the TruTool TSC 100 you can use your slats for longer and also have a better quality result. The Slat Cleaner TruTool TSC 100 cleans the slats of all conventional laser flatbed machines quickly many times over, so you can keep using them up to four times as long. In addition, cleaning can be carried out parallel to the production work of the laser machine. This is practical and saves you time. It takes approximately 30 minutes to clean an entire standard size pallet of 60 x 120 in.
Overview: Slat cleaner and part separator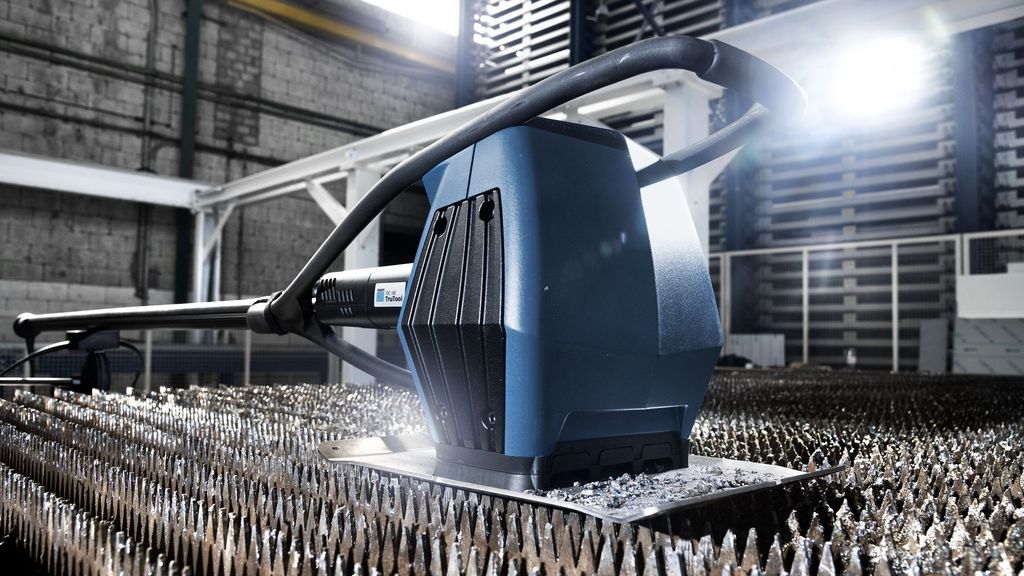 The slat cleaner is well-suited for a variety of materials, even for stubborn stainless steel slag. It automatically adapts to different slag thicknesses up to 25 mm. The machine is also very easy to handle. The operator can use the device in any row of slats. Slats that are cleaned regularly increase process reliability and the quality of the produced parts.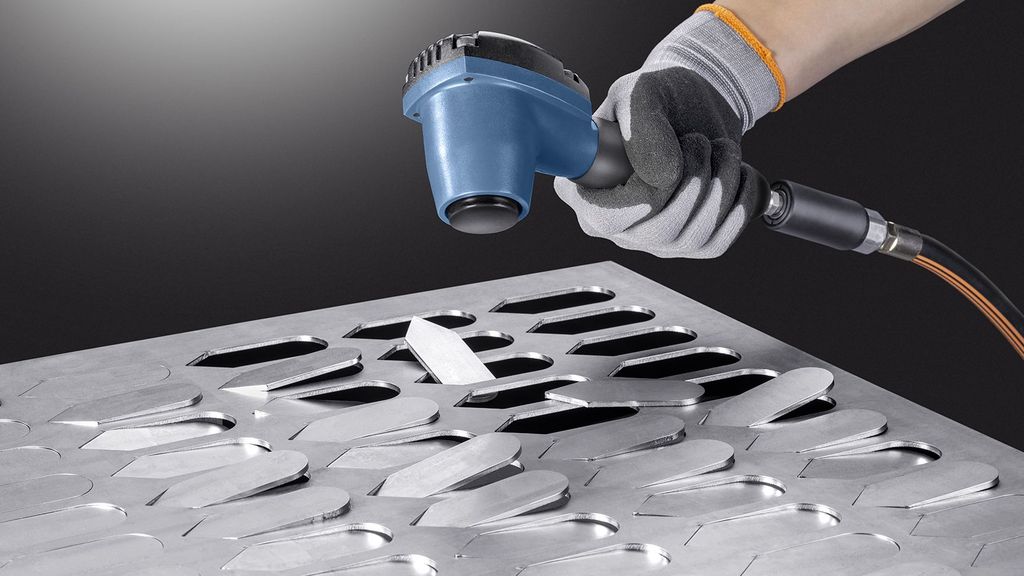 When you cut small parts on 2D laser cutting machines, they are connected to the scrap skeleton with micro- or nanojoints. We offer our pneumatic part separator as an efficient solution to subsequently remove the parts from the sheet with ease. Compared to manual sorting, you will be up to 10x faster with this part separator.
Do you have further questions or would you like a quote?
If yes, please don't hesitate to contact us.
Contact
Power Tool Sales
Power Tool Sales
Email