TruLaser Tube 3000 fiber
Your first step into laser tube cutting: with the TruLaser Tube 3000 fiber you enter the world of highly productive, high-quality laser tube cutting. This new machine works very economically and accurately. Its high productivity and the low investment costs also make it attractive for all experienced laser tube processors looking for a supplementary machine for small to medium lot sizes.
To the product
TruLaser Tube 7000 fiber
Enjoy the highest productivity with the new TruLaser Tube 7000 fiber with solid-state laser, even with XXL tubes. Thanks to the flexible loading concept, the machine is profitable even with lot sizes of 1 and with the open machine concept, you benefit from maximum operator convenience. At the same time, you can integrate subsequent processes and prepare yourself optimally for Industry 4.0.
To the product
TruLaser Cell 1100 fiber with TruDisk 8001 and BrightLine Weld
You want continuous welding in any seam geometry and to produce tubes, profiles or strips? Then the TruLaser Cell 1100 with TruDisk 8001 and BrightLine Weld your solution for economical laser tube welding! Weld quickly and almost spatter-free with the latest beam formation technology, BrightLine Weld. The combination of TruDisk solid-state lasers with sophisticated beam formation and sensor system enable optimum quality results with maximum energy efficiency, and also offers the latest Industry 4.0. Gadgets such as Condition Based Services. Act smart and sustainably, and get ready for the future now with TruDisk lasers from TRUMPF.
To the product
Programming Tube
Program easier and faster than ever before: the new Programming Tube is the programming system for laser tube cutting, consistently in 3D and very easy to use. Clever automation functions as well as perfect support for open sections and sharp edges complement tried-and-tested functions, for example 3D tube designs with solutions for connecting tubes or bent tubes.
To the product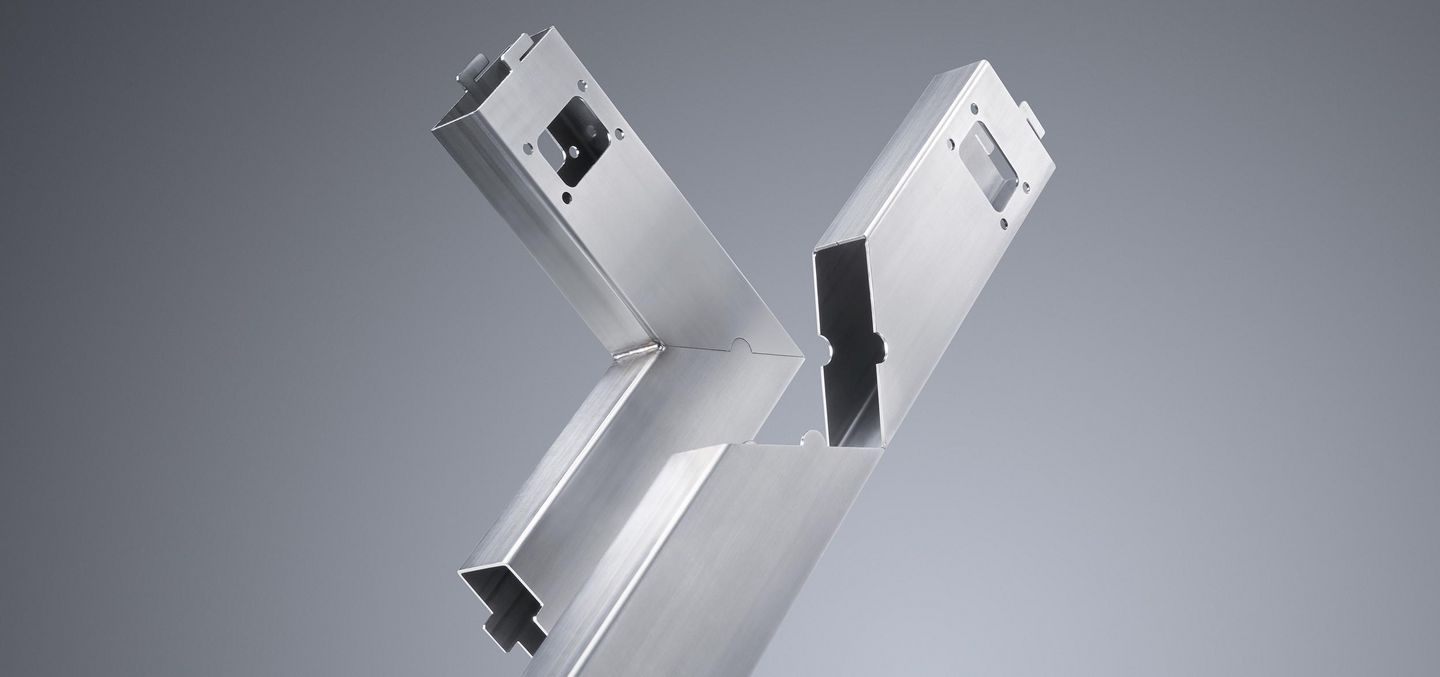 Tube part design
Get more from your parts! Our experts will work with you to develop economical solutions from tube parts. Come to the trade show to find out how to extend your vertical range of manufacture and increase the utilization of your machine. Laser tube cutting saves entire process steps, and you save money in the process. How exactly does that work? We will be happy to advise you.
To the product