Satellite antenna for Ka frequency band
This component from aerospace is an economical and useful application that exemplifies the advantages of AM. These include lightweight construction, complex structures that cannot be manufactured conventionally, higher component performance, and the ability to act as a reliable production tool - all of which contribute to achieving difficult project milestones.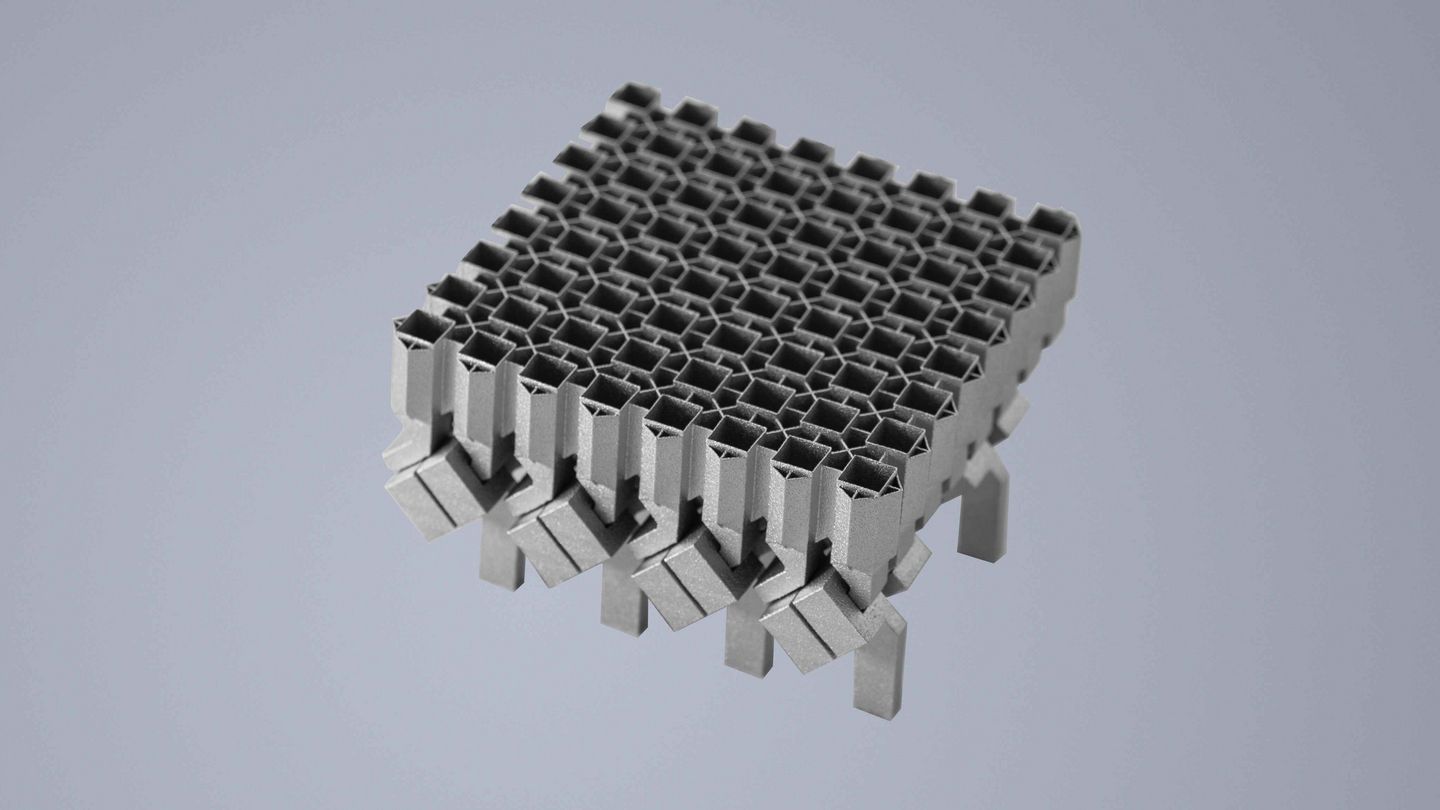 Hohe geometrische Präzision und die Fähigkeit des 3D-Druckers, selbst die kleinsten Elemente zu fertigen, sind für die bestimmungsgemäße Funktion dieses Antennenmodells entscheidend.
Design only possible with additive manufacturing
Get in touch with our 3D printing experts!
Do you have a component that you would like to 3D print? Would you like to know what potential savings there are, and what advantages you could benefit from with additive manufacturing? Then get in touch with us today to arrange an individual consultation with our experts.
Contact
Facts & figures about the example part
Weight: 72 g
Fertigungsdauer: 18 h (4 Antennen)
Number of layers: 1994, ea. 20 µm
Material: AlSi10Mg
Find out more about the product