TRUMPF magazine
Keep up to date with the TRUMPF publications! Whether you're looking for the latest trends and new products or would like to read about customer experiences – our magazine is well worth a read. You can subscribe or download it as a PDF free of charge.

TRUe North America #9 Connections
...in Nevada
Job shop finds creative ways to increase its customer base and workflow.
...in Georgia
Manufacturer's systems enhance the training of the world's best athletes.
... in Illinios
The evolutions of TRUMPF's Smart Factory along the Industry 4.0 journey.
....in North America
Across the continent, customers share snapshots of what TRUMPF machines can make.

TRUe North America #8 Partnerships
…in Waunakee


CEO Troy Berg discusses how relationships formed over the last twenty years have shaped the continuous growth of Dane Manufacturing.
…in Hialeah


Russell Murton, co-owner of Industrial Sheet Metal, explains how he and his brother have worked hard to bring the family business to new heights.
…in Farmington


An interview with Mike Morissette from TRUMPF Finance reveals the clear – as well as the not-as-obvious – benefits of working with the right financial partners.
…future


With an eye toward sustainability, TRUMPF Venture is investing in a company that aims to revolutionize the future of e-mobility and make the future of car batteries greener.
True North America #7 Progress
… in Manheim




President Chris Miller discusses how a leap of faith has helped to develop Viocity Group into the complete service provider it is today.

… in Manitowoc

Matt Brunner, COO of Brunner Fabrication, LLC, drives home the importance of a strong work ethic in order to achieve your dreams and pursue future growth.

... in Farmington


We get an inside look into how production at TRUMPF's US headquarters began and how it has progressed during an interview with Vice President of Production, Peter Hafner.

… technology




Laser welding technology is continuously evolving – read about TRUMPF's latest advancements which enable customers to stay current with the trend.

True North America #6 Insight
… in South Bend
John Axelberg, President of General Stamping & Metalworks, shares the company's experience amid the COVID-19 pandemic and looks ahead to the company's future
… in Nashville
Vice President Don Gahagan, recalls how one first impression has led to an important relationship for John W. McDougall Co. earlier this year
... in Farmington
The Smart Services team takes readers through a day in the department as they work to resolve service missions with increased transparency
… today
Many TRUMPF customers have shifted operations to provide support during the pandemic, these are just a few of those stories
True North America #5 Determination
…in Texas


Navigating obstacles on the path to success

…in Ohio
Four generations and one shared vision for growth
…in California
Growing in the West to remain close to customers
…the Future
Increasing shop floor transparency one "ping" at a time
True North America #4 Perseverance
…in Georgetown
Embracing Change: Adapting business to meet the needs of customers
…in Bensalem
A History of Perseverance: Overcoming hardship in the name of tradition
…in Farmington
Reach Further, Get Closer: A vision for America
…the Future
Anyone Can Fly: Taking taxi transportation to new heights
TRUe North America - 03#2018 Ambition
Ambition…
… in Nuevo Leon
Rogelio Cisneros of EZI Metales never lost sight of the vision that has led the way for his daughters to create a vision their own
… in Oakland
A completely new line of equipment emphasizes the goals that Steven Grimes has in mind for Custom Metal Designs
... in Farmington
Driving down customer costs with increased uptime of their machine, is discussed in an interview on Smart Services
… In North America
The TruLaser Center 7030: a high precision laser-cutting machine with the ability to sort and stack laser- cut parts
TRUe North America - 02#2018 Courage
... in Honey Brook
Working 20-hour days pays off in the long-run for Ben Beiler when the entrepreneur fully dedicates himself to his business.
... in Torreon
TEPSA Electrica supplies the Mexican mining Industry with custom electrical enclosures with the help of flexible fabrication equipment.
... in Ditzingen
Laser for joining processes: we explain how the tool can help you move up to a higher standard of quality in sheet-metal processing.
... the future
The Robocop of the working world: What possibilities lie ahead with motorizedrobotics in the workplace?

TRUe North America - 01#2017 Openness
New York
Moving into the future: Keeping mass transit riders secure and connected
California
Training the future: The Metal Fabrication program at Long Beach City College
Chicago
Get connected: Smart Factory open for customers
New Technology
3 D Printing is booming
Laser Community – the TRUMPF laser magazine

Laser Community Issue 35/2022
Featuring:
Secondary Sources: Breakthroughs in USP laser technology will provide industry and medicine with easy access to hard X-rays and high-energy particle beams.
Microprocessing: There's a shortage of lifesaving stents for heart patients. A startup in Minnesota has plans to change that.
Solid-state laser: An ESA mission is looking for traces of life on Mars. Onboard: a tiny, extremely robust laser.

Laser Community Issue 34/2022
Featuring:
Display production: Thanks to wave optics, lasers are helping manufacturers make a clean break with smashed smartphone displays.
Toolmaking: Things are heating up: at long last, additive manufacturing for toolmaking with carbon steel alloys.
3D printing: From dreamers to visionaries: no one scoffs anymore at the three inventors of metal 3D printing.

Laser Community edition 33/2021
Featuring:
Satellite technology: For the first time, satellites are being produced on an industrial scale and launched into orbit – all thanks to 3D printing and laser technology.
Weather research: Prof. Jean-Pierre Wolf wants to capture lightning bolts with the help of a laser. Clemens Herkommer built this laser.
E-Mobility: How Mercedes-Benz is building successful batteries for new mobility.

Laser Community edition 32/2021
Featuring:
Energy: Hydrogen is the new energy source of the 21st century. How laser technology is driving the new boom.
Quantum technology: Interview with Professor Jörg Wachtrup from the University of Stuttgart.
Customer report: GFH invents laser turning.
Laser Community edition 31/2020
Featuring:
Medical technology: How lasers are used in medical technology to save human life.
Ultrashort pulse laser: The laser attracts nerds out into the country side.
Nanoparticles: Prof. Stephan Barcikowski interview about lasers in the chemical industry.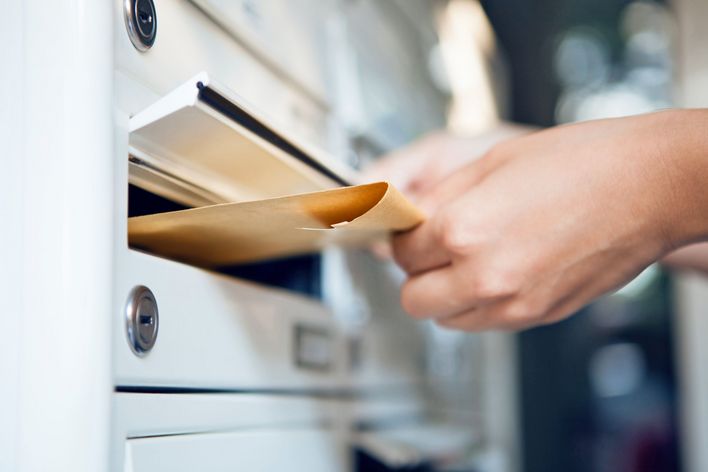 If you would prefer to read our magazine as a printed copy, we will gladly send you Laser Community and/or TRUe by post. The subscription is free of charge. Simply use our e-mail forms to order your copy.