Hybrid workflow for dental prostheses
Medical technology & dentistry
TruPrint 1000
Cobalt-chrome
Series production
The hybrid process chain enables the highest quality for implant-supported parts and telescopic crowns. Print first, then re-mill to achieve the necessary precision in the fitted areas of the parts. This way, implants and dental prostheses can be safely screwed in place.

The TruPrint 1000 is suitable for this process, with its small laser focus and the multilaser, multiplate and preform options. A digital workflow starts with open interfaces. They provide the dental laboratories with complete flexibility in the integration of their existing software and hardware. TRUMPF works with all manufacturers of current CAD/CAM systems for data preparation.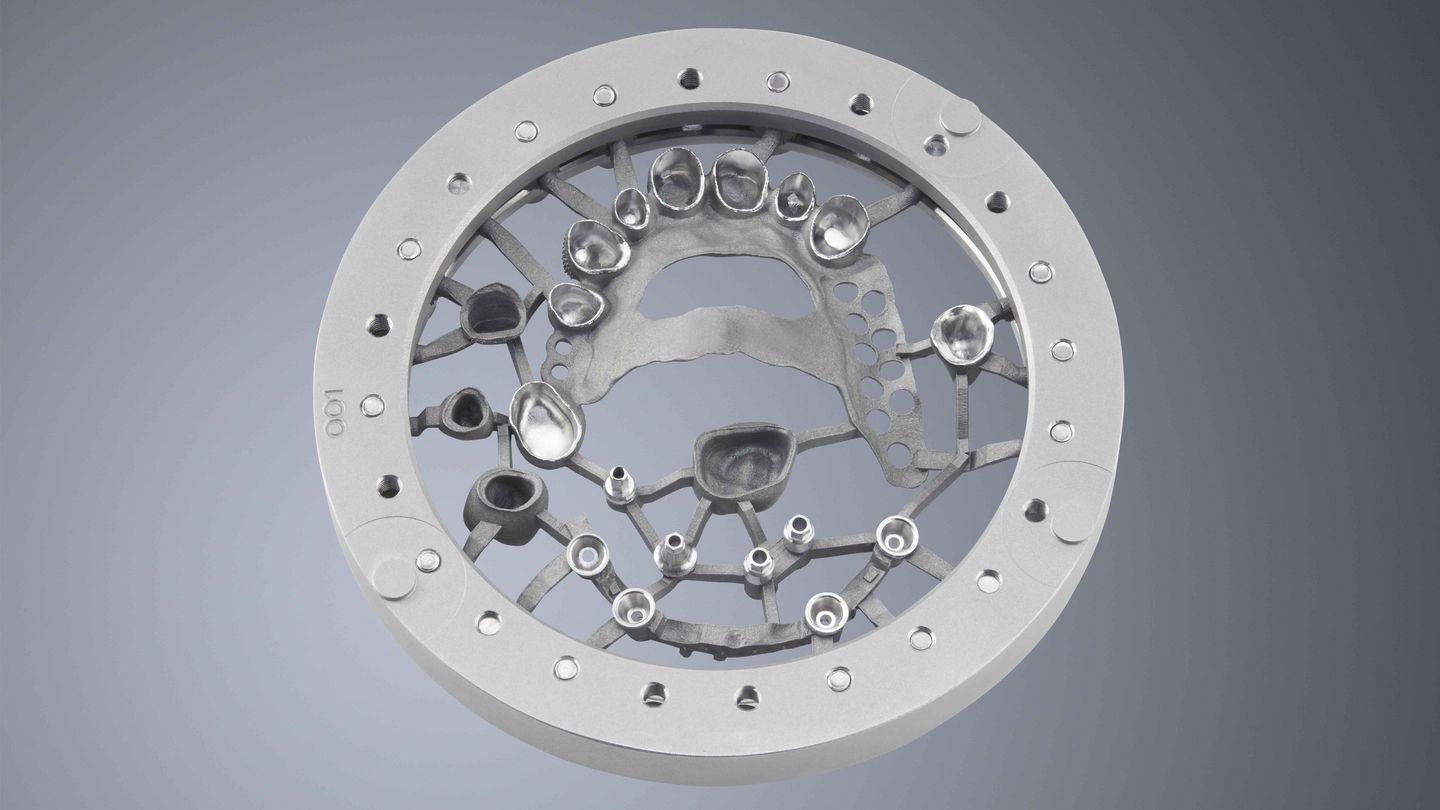 Various options for milling connections are supported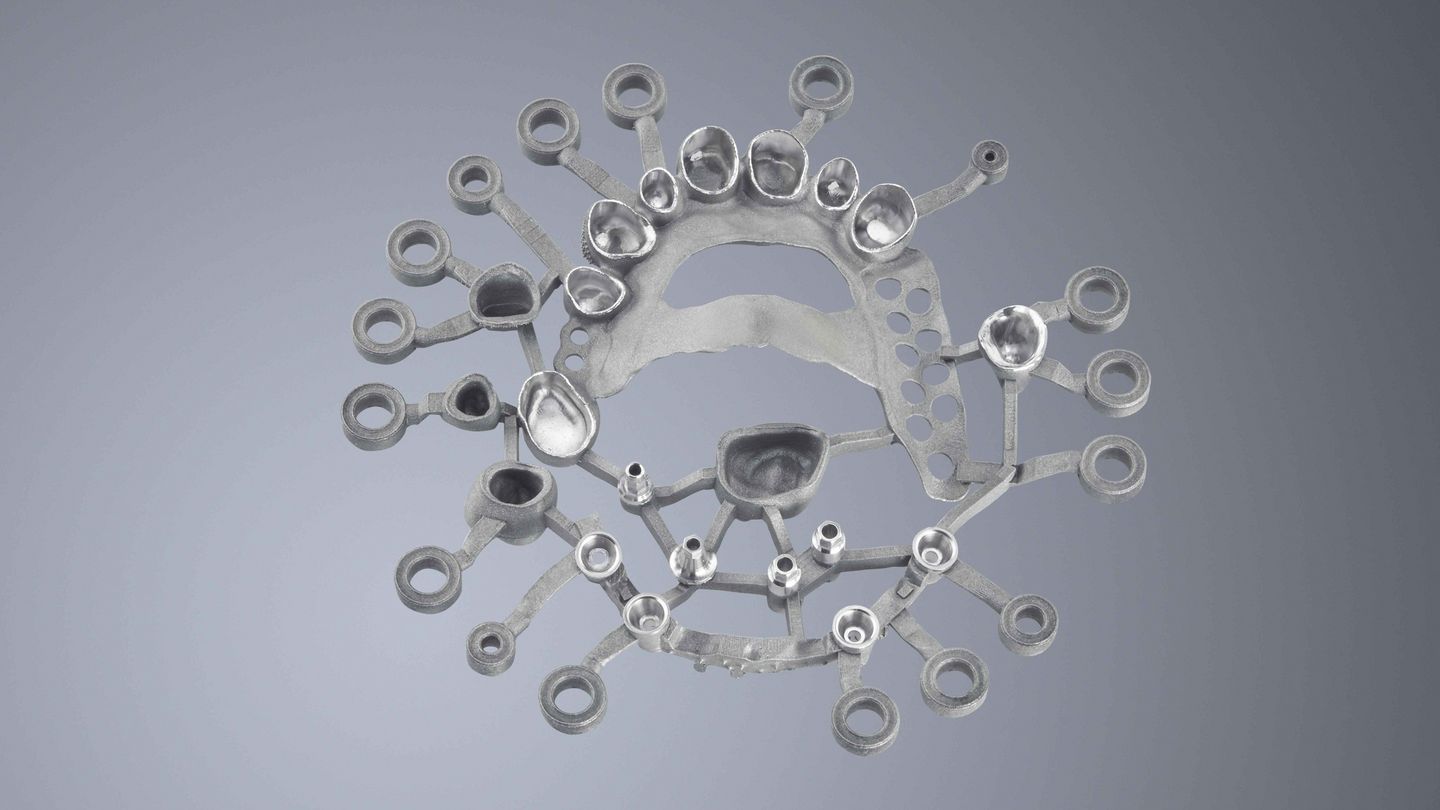 Dental plate with printed insert for zero-point clamping system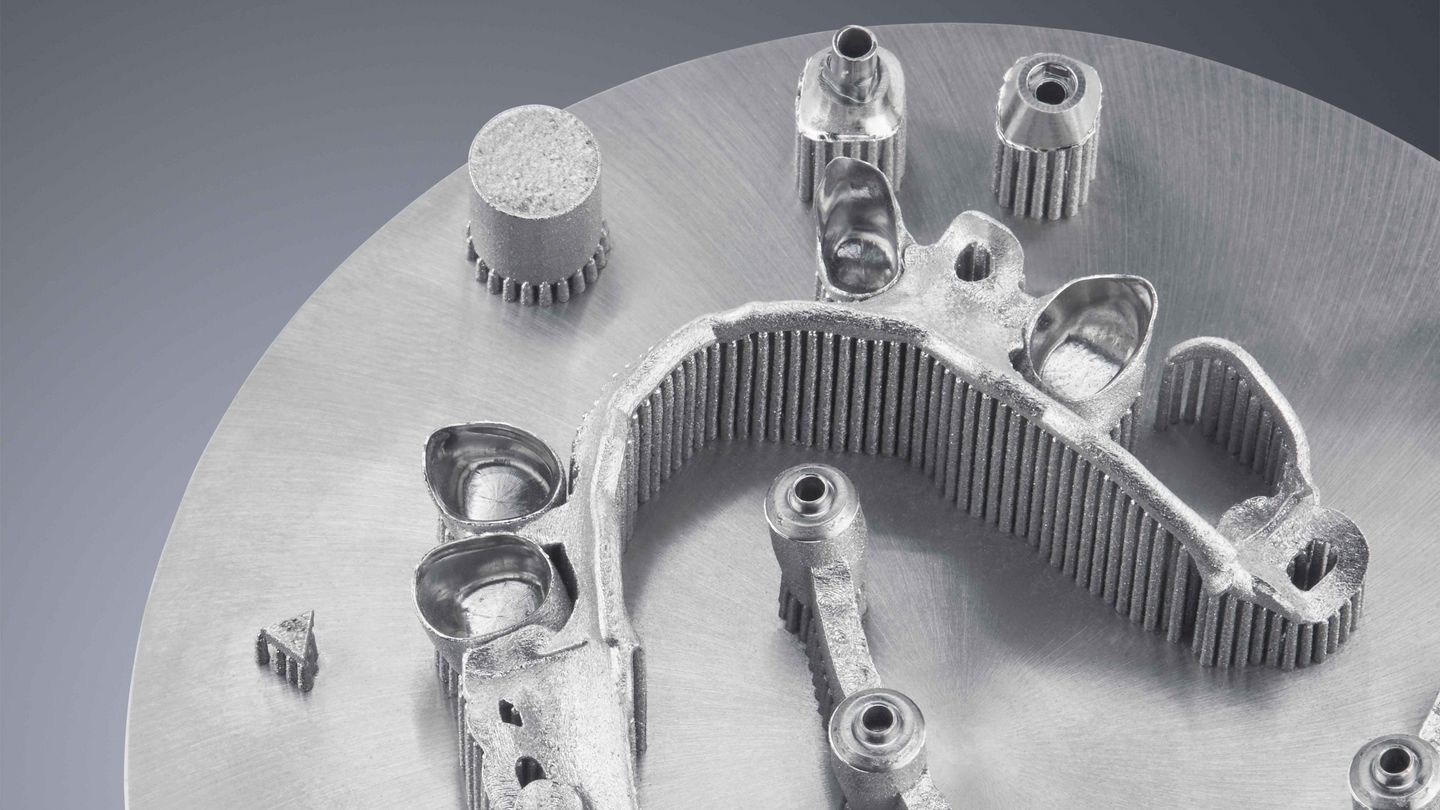 Hybrid-processed dental parts on dental plate with measuring points for milling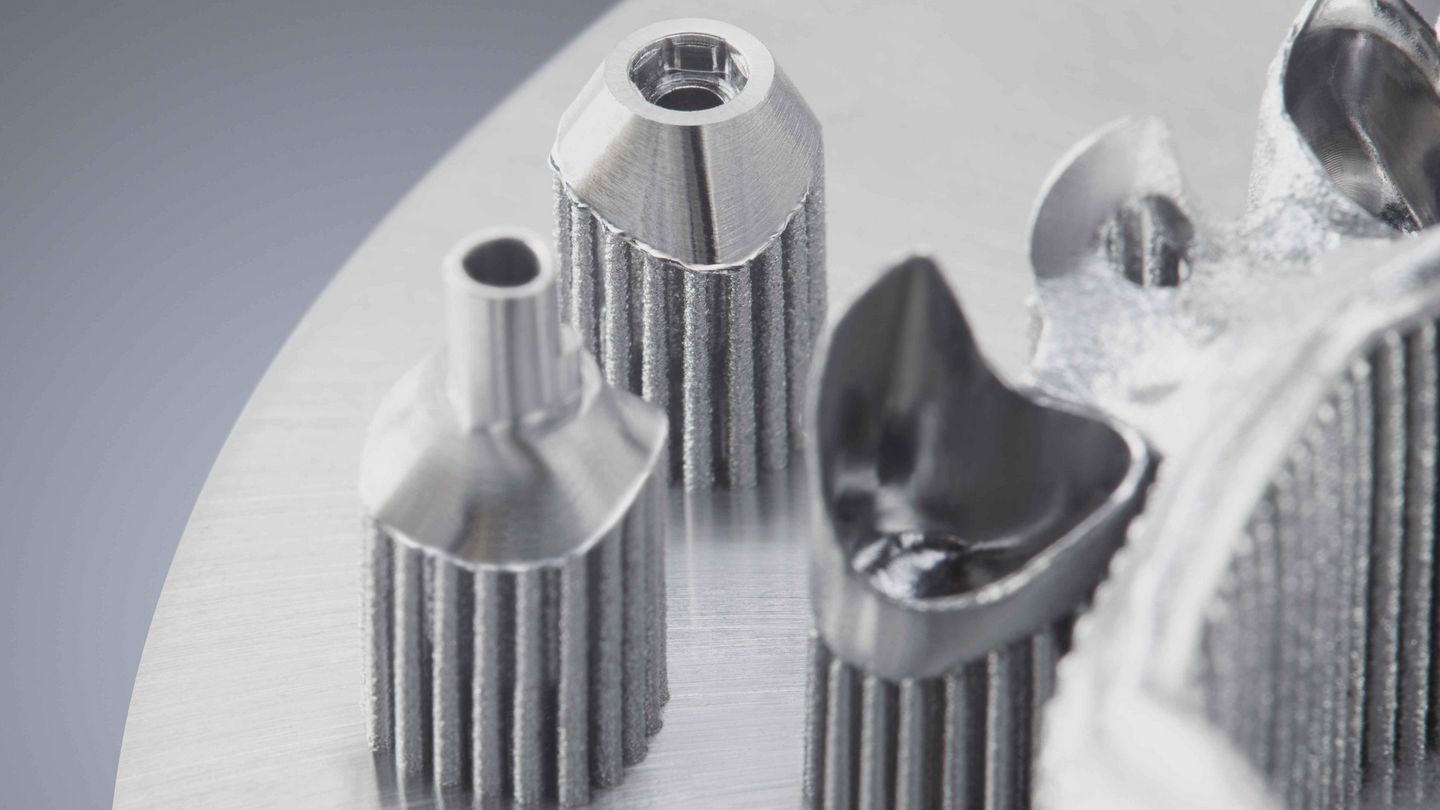 Hybrid-processed dental parts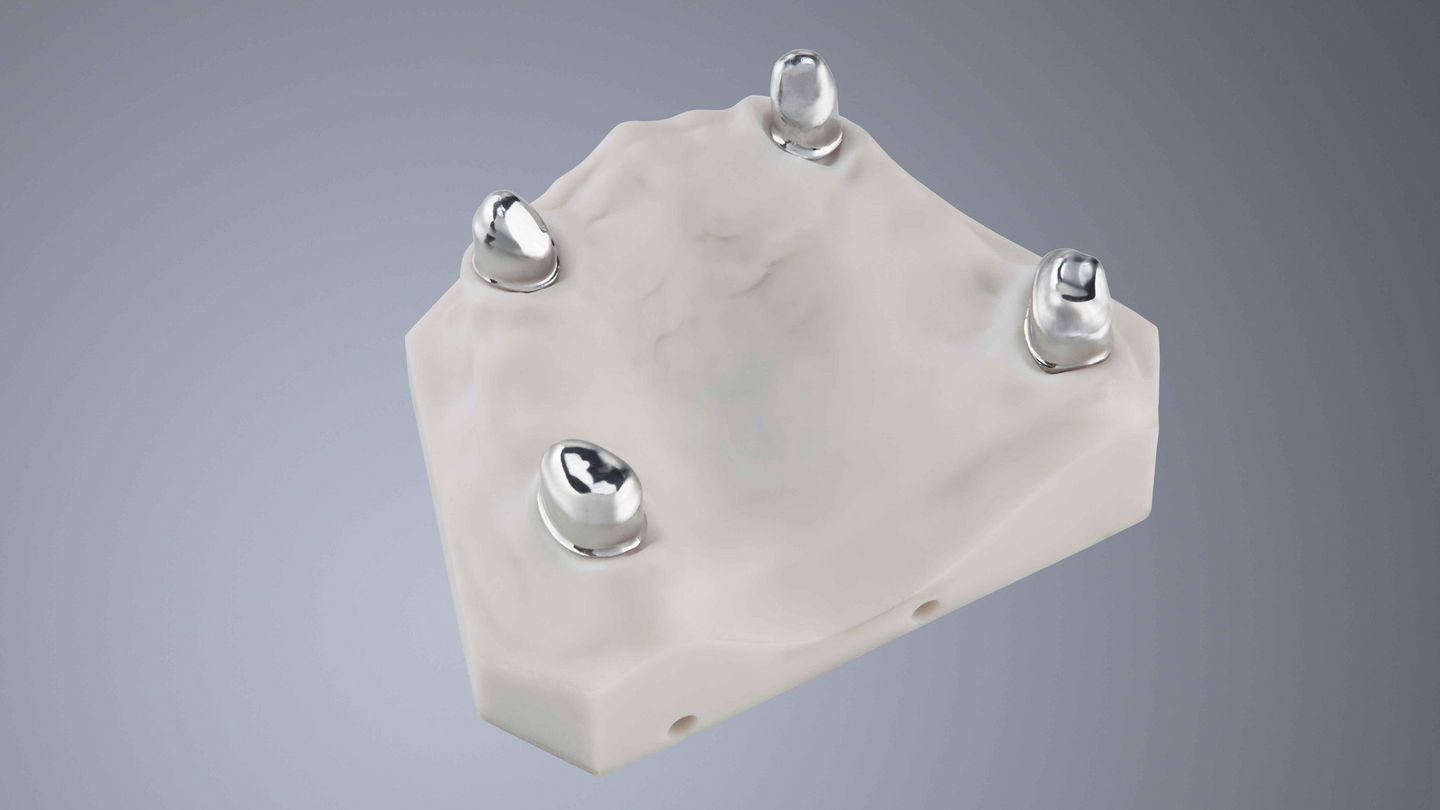 Hybrid-processed telescopic crown technology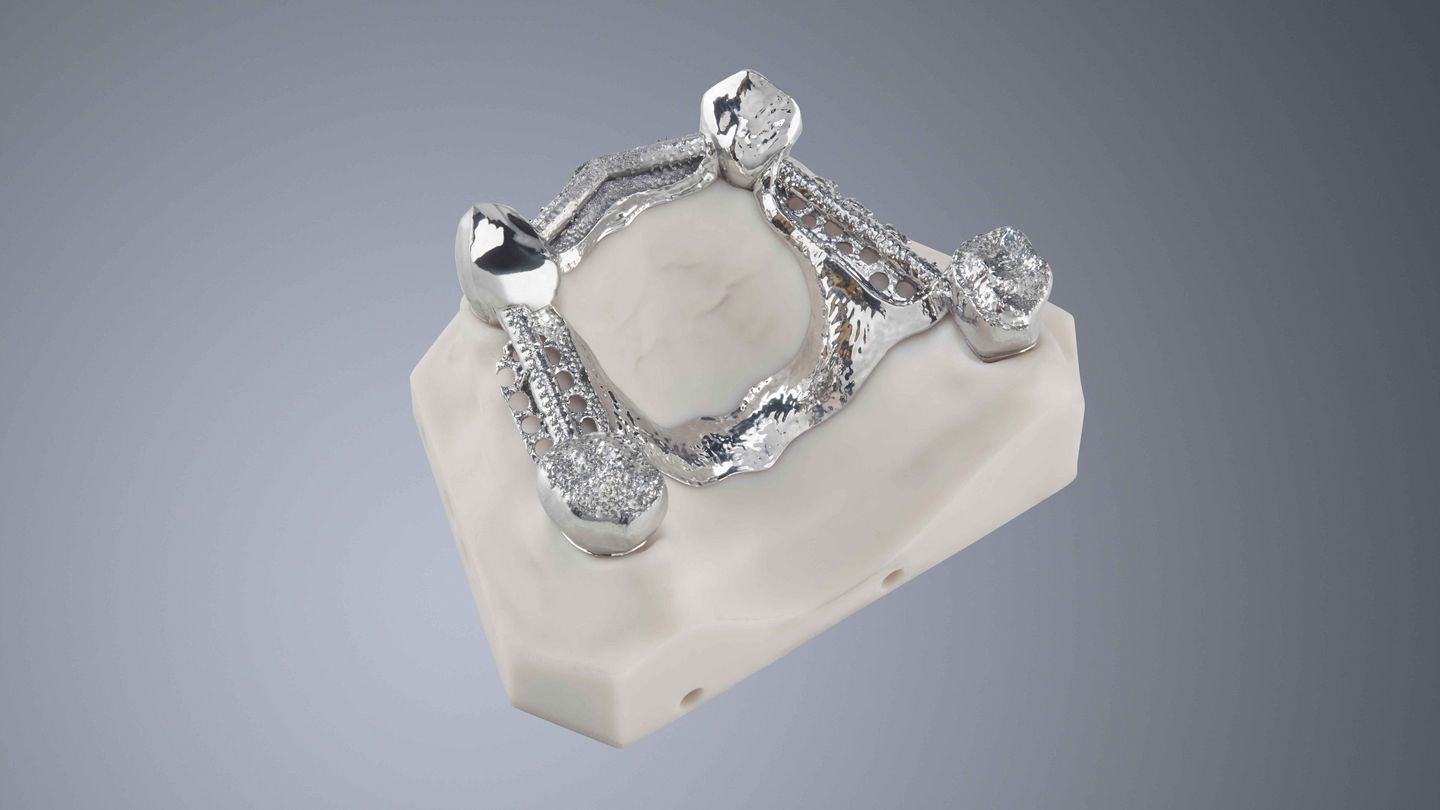 Hybrid-processed telescopic crown technology - primary part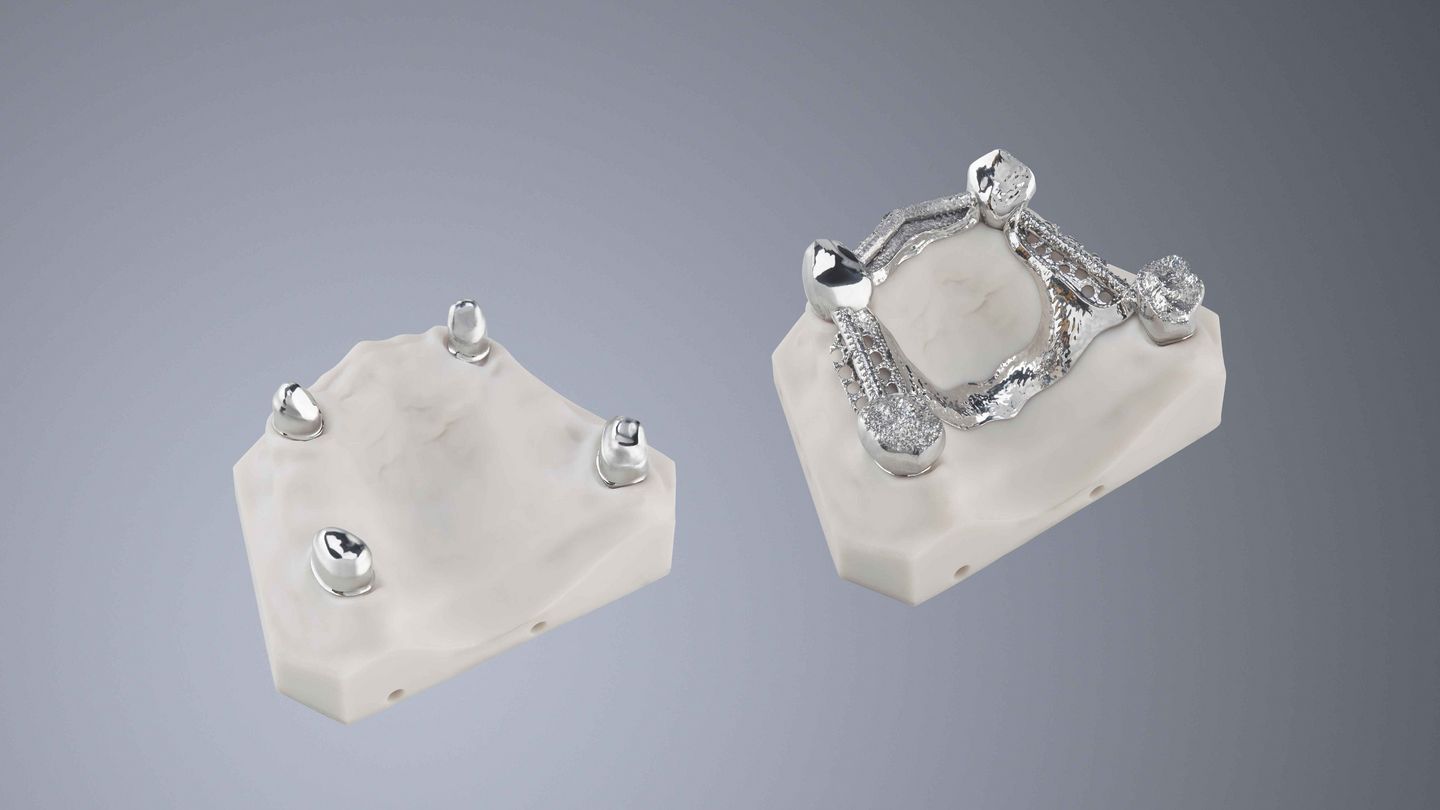 Hybrid-processed telescopic crown technology/ primary and secondary part
Get in touch with our additive manufacturing experts!
Do you have a component that you would like to 3D print? Would you like to know what potential savings there are, and what advantages you could benefit from with additive manufacturing? Then get in touch with us today to arrange an individual consultation with our experts.
Contact
Find out more about the product