TruMark 7050
Do you need extra power for your small laser cutting applications or for laser welding of mixed copper and aluminum joints? Then come and see our new TruMark 7050 laser for yourself at the INTECH. With this laser, you can rely on maximum productivity and flexibility.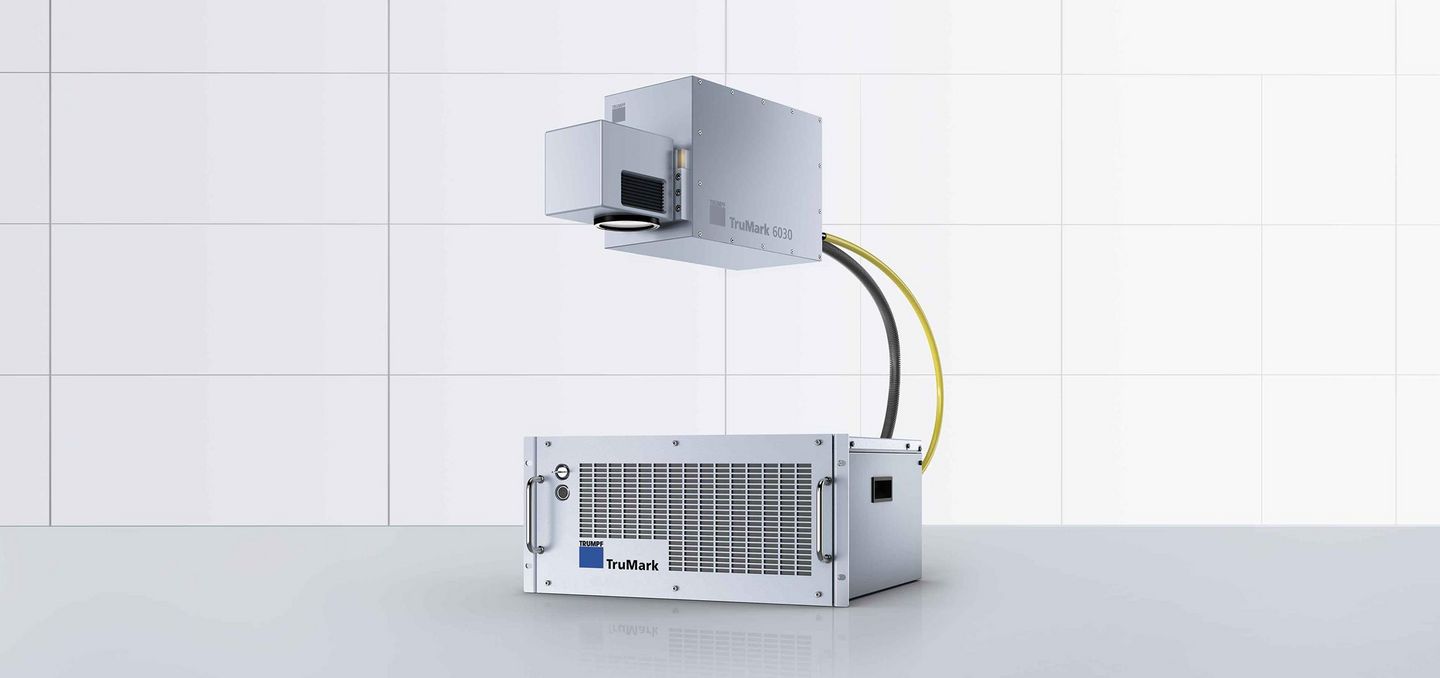 TruMark 6030 with TruTops Mark 3D
Experience the next generation in marking lasers with high power and excellent beam quality for brilliant results with the TruMark 6030. With the new TruTops Mark 3D software, you can also mark components in the third dimension, label inclined surfaces and load and create 3D objects.
OCT seam position control and monitoring
Experience the robust OCT seam position control and monitoring for 3D scanners at the INTECH – the ideal tool for laser remote processing of car body components. Optical coherence topography (OCT) forms the basis for the imaging procedure used. With the compact and multifunctional TRUMPF sensor system, you can achieve high-precision fillet seams and save process time at the same time. This is because seam position detection and inspection of the weld seam take place in a single pass.
Battery cell for e-mobility
At the INTECH, experience how battery cells are cleaned after the deep drawing process with TRUMPF lasers and prepared for the welding process. We will also demonstrate how our lasers seal each cell tightly and precisely after it has been filled with foils and electrolyte, and how they weld them together with other cells to form a battery module – and several modules to form a battery pack.